The iPhone has plenty of flaws. There are a range of numerous errors that may and do occur quite frequently, when a user tries to perform even the simplest of actions. When it comes to restoring or updating one's iPhone, these errors are encountered more often than not. The first and most essential step to resolving any error is the identification of the problem. What is happening, and why? You know you are up against the iPhone error 6 when you see the following message pops up on your iPhone screen:

It has been observed that the error 6 on iPhone occurs when a user tries to update or restore a jailbroken iPhone, i.e a rooted iPhone. There could be a number of reasons behind the iPhone error 6 arising. During the jailbreak process, if somehow your device's baseband firmware gets corrupted, then this may lead to the error 6 on iPhone 6. Another possible reason may be the use of a Touch ID. Apple has an increased security for the Touch ID which often clashes with the default protocol. This, in turn, may lead to the iPhone error 6. If iTunes detects any security threats on your iPhone, it may deny restoring your device, thus giving rise to the iPhone error 6.
Now that we know the possible reasons for the error 6 on iPhone having occurred, we shall now look at 6 ways to fix iPhone error 6 below.
1. Fix iPhone Error 6 without Losing Data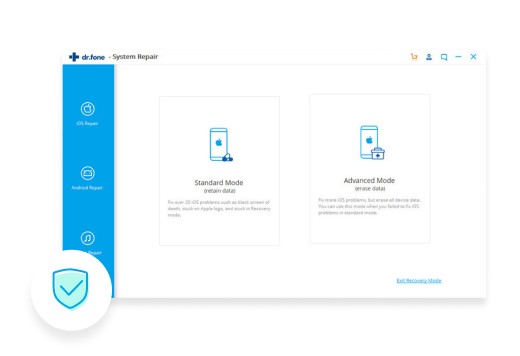 Undoubtedly, the best and most secure way to fix the iPhone error 6 problem is by means of the iSkysoft Toolbox - iOS System Recovery. It is designed to fix all kind of iOS system error problems. iPhone error 6 is one of them. The bonus is iSkysoft Toolbox ensure that no data loss during the whole process.
Not only iPhone Error 6, iSkysoft Toolbox can fix iPhone Recovery Mode, DFU mode, White Apple, Frozen iPhone, and other iOS system related issues.
No data lost from iPhone guaranteed.
Supports every iOS model, including iPhone, iPad, iPod Touch.
The following step-by-step guide to recover data using iSkysoft, shall take you through the entire process to fix iPhone error 6.
Step 1. Connect iPhone to the computer
After you have installed iSkysoft Toolbox on your computer, connect your iPhone to the computer via USB cable, then run the iSkysoft toolbox. Select "System Recovery". After successfully connecting the device, select "Start".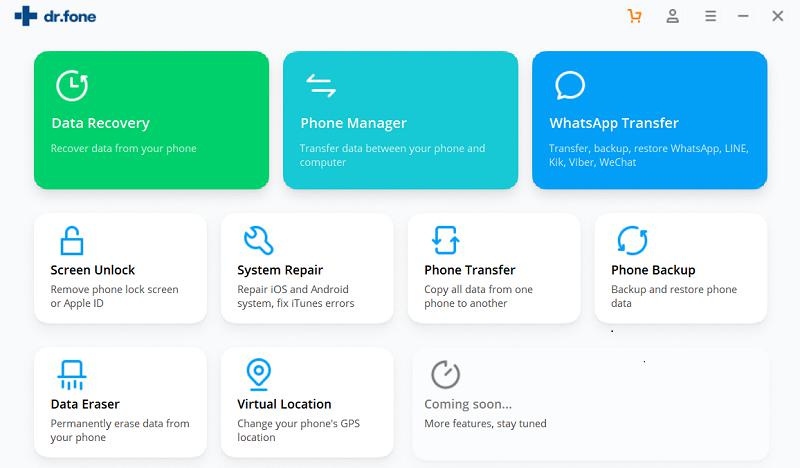 Step 2. Download firmware
After having recognized your device, the software will present the latest firmware to you. You shall have to confirm whether the information about your iPhone is correct. Then select "Download" to download the firmware for your phone.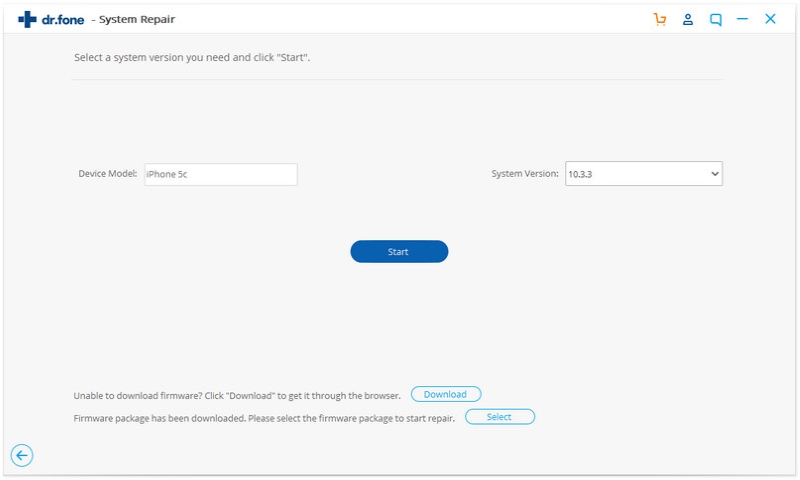 Step 3. Fix iPhone System to Normal
After completing the download process, the software will begin to repair your iPhone automatically. When the process is finished, the software will tell you to ensure that your device boots up normally.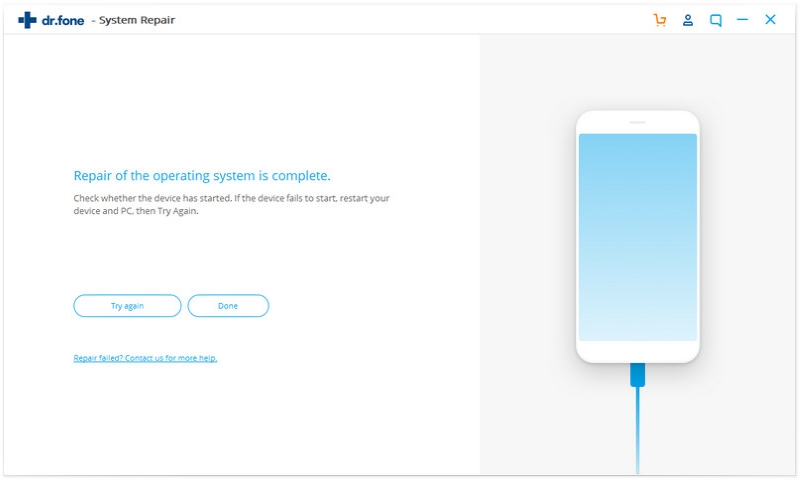 Apart from the iSkysoft Toolkit, there are various other ways by means of which one can fix the iPhone error 6. You can read on to find more.
2. verify the network settings
Another possible reason for the occurring of iPhone error 6 is a problem existing in your computer's network settings. To restore your iPhone safely, you must verify and update your network settings. This can be done by the following steps.
Step 1: Connect your computer to a safe and reliable network. Open the Internet Protocol (TCP/IP) settings on your computer.
Step 2: Select "General" and view your network settings. Check the IP address, subnet mask, port number, default gateway, DNS server address and other settings to ensure the safety of the network.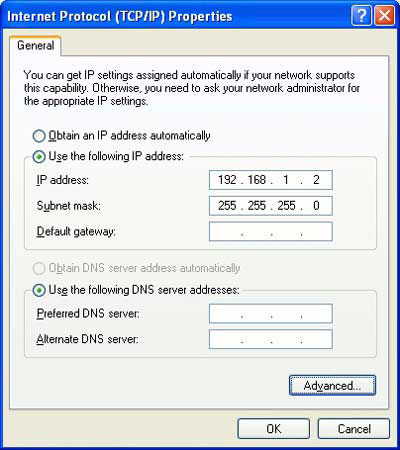 3. Delete the IPSW File on Computer
An IPSW, i.e iPhone Software, may be another possible cause behind the error 6 on iPhone. This is because in a computer on which an IPSW file has been downloaded, a conflict may arise with iTunes when you attempt to update or restore your iPhone. So, in order to fix iPhone error 6 caused by an existing copy of an IPSW on your computer, you must delete this file.
Step 1: Find the IPSW file on your computer by selecting "iTunes", then the "iPhone Software Updates" folder. You can also find it by simply searching the keywords on your computer.
Step 2: Delete the IPSW file. After having deleted this file, try restoring your device.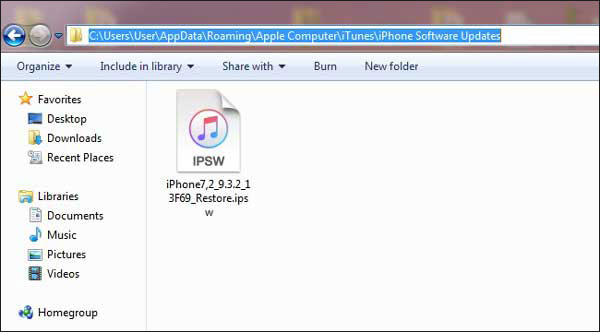 4. Update iTunes to the Latest Version
If neither of the above solutions work, the reason behind the iPhone error 6 on your device may be as simple as an outdated version of iTunes or a hindered USB connection. To fix iPhone error 6 caused due to an old version of iTunes, you must update your iTunes to the latest version by the following simple steps:
For Windows PC:

Open iTunes. Select "Help" from the menu bar at the top of the iTunes window. Go to "Check for Updates". The prompts shall guide you to install the latest version.

For Mac:
On your Mac, open the App Store. At the top of the window, select "Updates". Check for any available iTunes updates. If available, select "Install".
5. Check USB Connection
This is the last solution you can try to fix error 6. To check the USB connection between your iPhone and computer, try these steps:
Disconnect, then reconnect your device.
Check whether the cable connection is loose.
Ensure that your device isn't connected to the 3rd party software or hardware device.
If you're using a third-party cable, try using an Apple cable instead.
Disconnect all other USB devices connected to your computer.
Generally speaking, the iPhone error 6 is a very common error from iTunes and one must be able to prevent it by troubleshooting every possible cause.