"My iPhone XR cannot restart, update, or restore. My iPhone is now giving me error 75. How can I get my smartphone to operate again." – From Apple Discussion.
iTunes is a helpful official Apple utility for iOS devices that plays music, transfers media (videos, books, and radio), performs software upgrades, and device restores. An iPhone error 75 can appear, though, if we try to restore or upgrade our iPhone using iTunes.
When upgrading to iOS 16, this problem often arises. There is a genuine issue if you cannot upgrade to the newest iOS version. What is the quickest and simplest approach to resolve this? Here, we'll provide several practical solutions that work.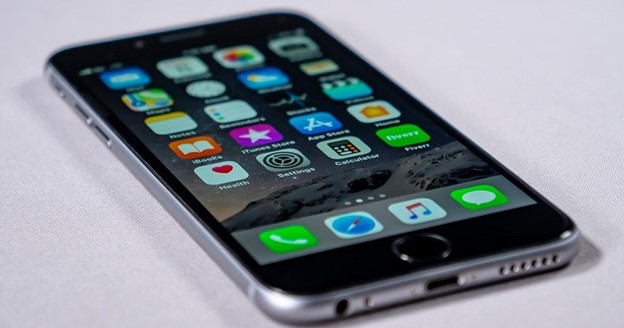 Part 1. What is Error Code 75?
Error 75 is a warning that will only appear on your screen if you update your iPhone or iPad via iTunes. Because of this, the user can no longer upgrade the impacted iPad, and the situation will not improve until this issue is rectified.
Part 2. Why Does Error 75 Happen?
Even though an official statement has not yet been issued on the subject, the following are some of the potential reasons why this mistake occurred:
An inability to connect to Apple's updating server.
Or a breakdown in the network connection.
A glitch caused the issue in the iTunes app.
An inadequate amount of accessible storage space.
Part 3. Troubleshooting iPhone Error 75
1. Common Methods to Fix iPhone Error 75
Check that your device has sufficient storage space before moving on to the answers to your problems. If you need to clear any space on your iPhone, we can do that now before attempting to upgrade your iPhone again.
Stop all the processes and applications that are currently operating in the background. This guarantees that the updating process does not get disrupted in any way. Let's go right into the solutions, shall we?
Method 1. Put the Phone in Recovery Mode
While in recovery mode, iTunes updates your device to the most recent version of iOS and firmware while restoring it to factory settings. Let's look at what it takes to make an iPhone 13 or any other model.
Step 1.

Launch iTunes after plugging the iPhone's lightning connection into the PC.
Step 2.

To raise or lower the Volume, press and hold the corresponding button.
Step 3.

Volume Maintain pressure on the Power button for 10 seconds or more.

Note: An all-black screen followed by the Apple logo will appear. Keep your finger off the button.
Step 4.

Shortly afterward, an image of a lightning cord with an arrow pointing toward a Mac will appear.

Now it's safe to let go of the button. The issue can be resolved by selecting Update.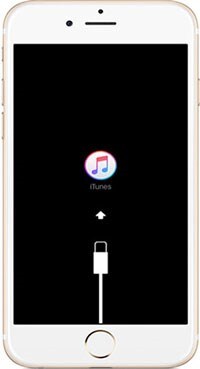 Method 2. Put the Phone in DFU Mode
DFU means "Device Firmware Update," which you need to update your device's software. You can do it if you're having serious issues with your iPhone.
Step 1.

Launch iTunes after the iPhone has been connected to the PC.
Step 2.

To turn up the Volume, press and hold the button down.

Quickly hold down the Volume Down button and release it.
Step 3.

Hold the Side button until the screen turns black (around 10 seconds
Step 4.

Keep your finger on the Side button, and for the next five seconds, push and hold the Volume Down button.

Just let go of the Side button at that point.
Step 5.

For the next 10 seconds, keep your finger on the Volume Down button.

This occurs while the display on your iPhone remains dark.
Step 6.

When a prompt appears, release the Volume Down button.
Step 7.

After accepting the pop-up, choose Restore iPhone.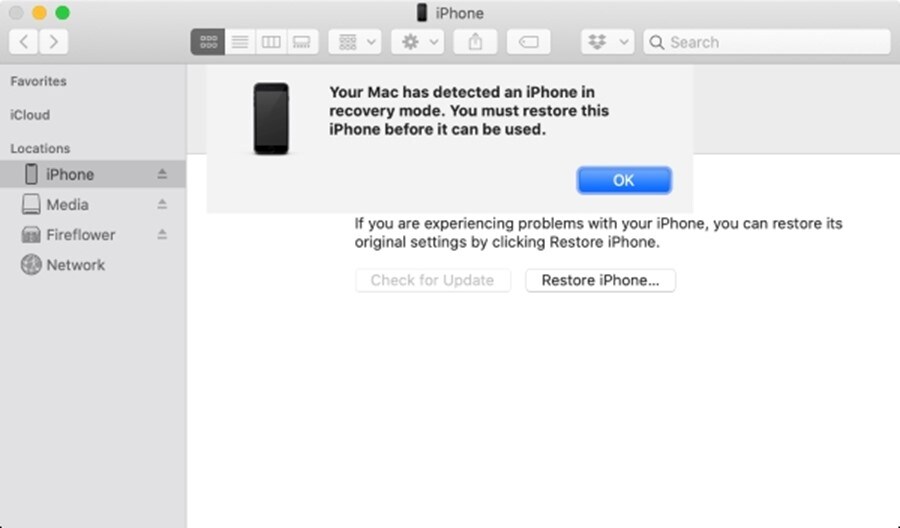 Method 3. Restart Your iPhone
It's a simple troubleshooting technique worth attempting. You should try that first to test whether the iPhone problem 75 goes away after a restart. Here are the procedures to restart your device:
Step 1.

Hold the Power and Home buttons until you see the Apple logo to restart an iPhone 6s or previous model.
Step 2.

Hold the Power and Volume Down buttons together on an iPhone 7 or later until the Apple logo displays.

Afterward, you can let go of the buttons and wait for the phone to reboot.
Step 3.

Press the Volume Up button, then the Volume Down button.

And then release them simultaneously on an iPhone 8 or later. Keep holding down the Power button until the Apple logo appears.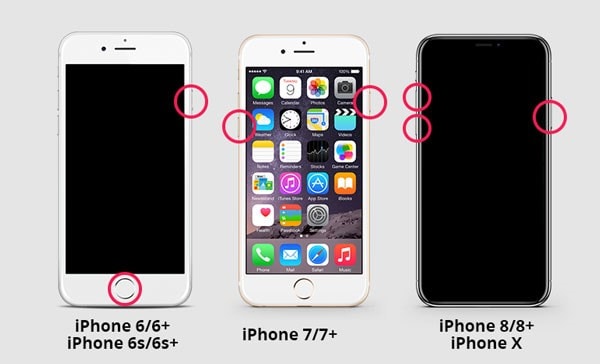 Method 4. Update the iPhone WITHOUT iTunes
Thanks to OTA updates, iPhone users can upgrade to the newest version of iOS without first having to synchronize with iTunes.
Step 1.

To see whether an OTA update is available, open the Settings menu, choose General, and then tap Software Update.
Step 2.

If an update is available, you can get it by clicking Download and Install without needing a computer or iTunes.

Note: iTunes's Error 75 will disappear after the Update.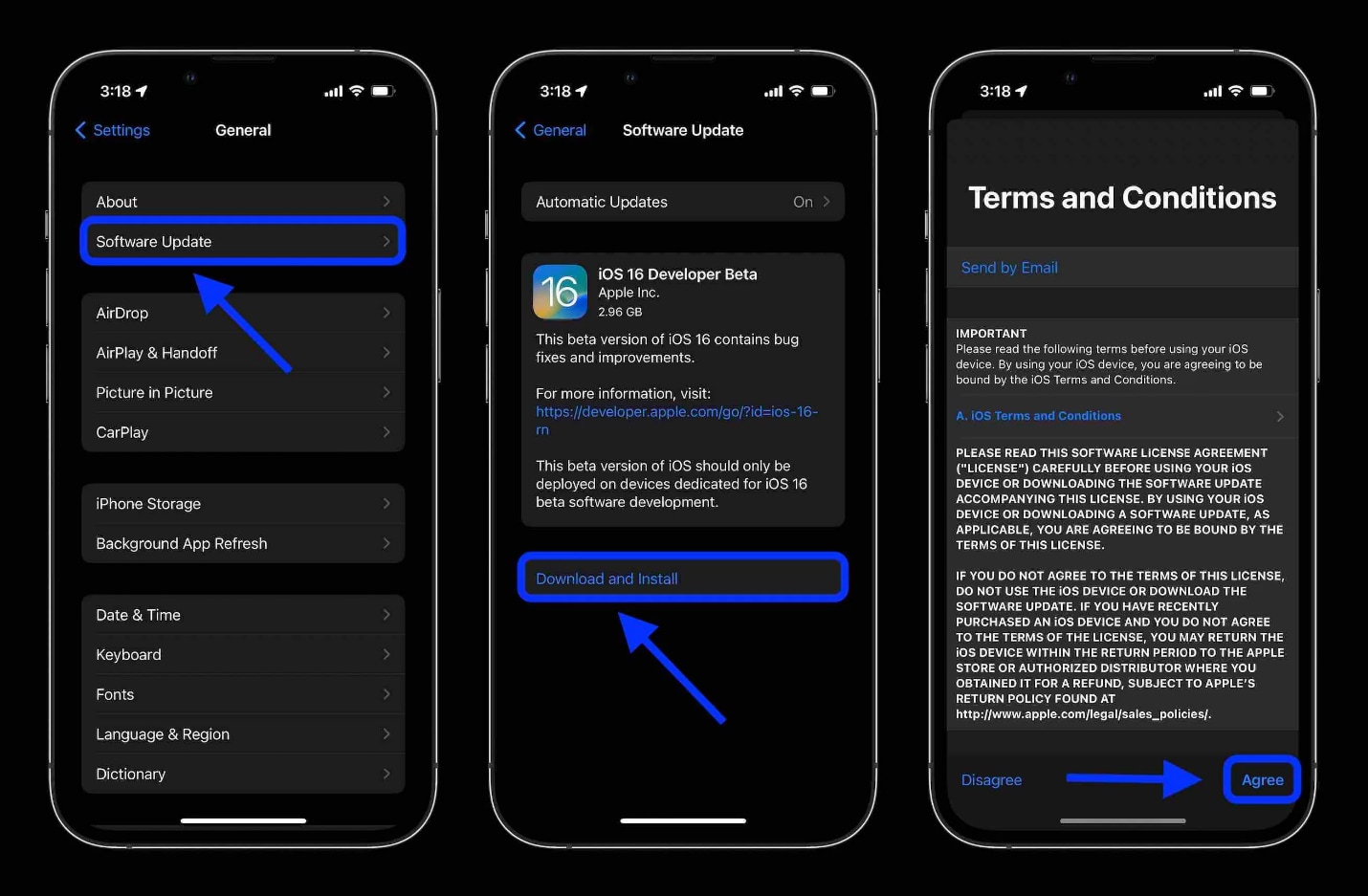 Method 5. Try Disabling Antivirus on Your Computer
To complete some tasks, such as installing software or upgrading iOS, you need to temporarily your antivirus application.
This is because antivirus software has trouble telling the difference between a genuine application and one trying to infect your Computer's storage system during installation. Also, we've been updating my iOS.
Method 6. Plug Your iPhone into the Computer
Connect your iPhone to a computer's USB port directly. Connecting the two devices through a USB hub might cause unexpected behavior.
Swap out the cable and see if it fixes the problem if error 75 remains or if you start receiving a new issue. You should, of course, only use an authentic Apple cable. Some unauthorized cables cannot function properly.
Method 7. Close All the Background Applications
Verify that the upgrade is proceeding without a hitch. Stop any lingering applications or background tasks.
Step 1.

You can exit macOS by choosing Force-Quit from the Apple menu.
Step 2.

It's up to you to decide which programs will be shut down.
Step 3.

Select "Force Quit" from the menu.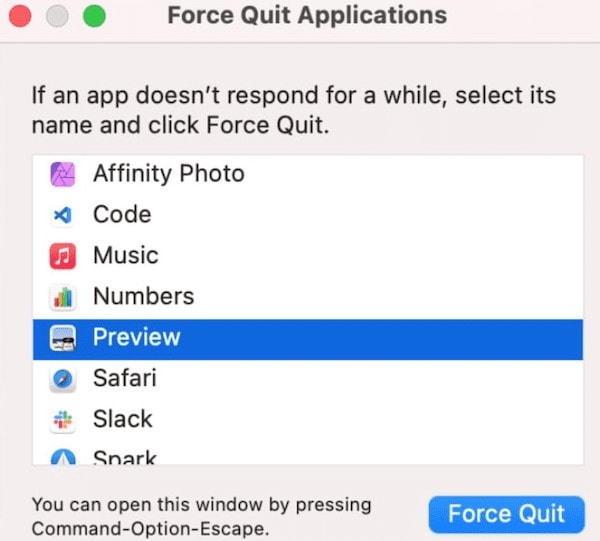 Step 4.

To see the running applications on your iPhone, slide up from the bottom of the screen.
Step 5.

To exit an app, swipe up on its icon.
To listen to music in iTunes while using Windows, you must first exit any other running programs by using the Task Manager.
2. The Simplest Way to Fix iPhone Error 75
Dr.Fone - System Repair has simplified things more than ever for iOS device owners to resolve common problems like the white Apple logo, Recovery Mode, blank screen, and more. While fixing the iOS system, no information will be lost.
When you use this feature, your iOS device will be upgraded to the most recent iOS release. And if your iOS device is jailbroken, the Update will restore it to a state where it cannot be jailbroken. The iOS device will be relocked even if you had previously unlocked it.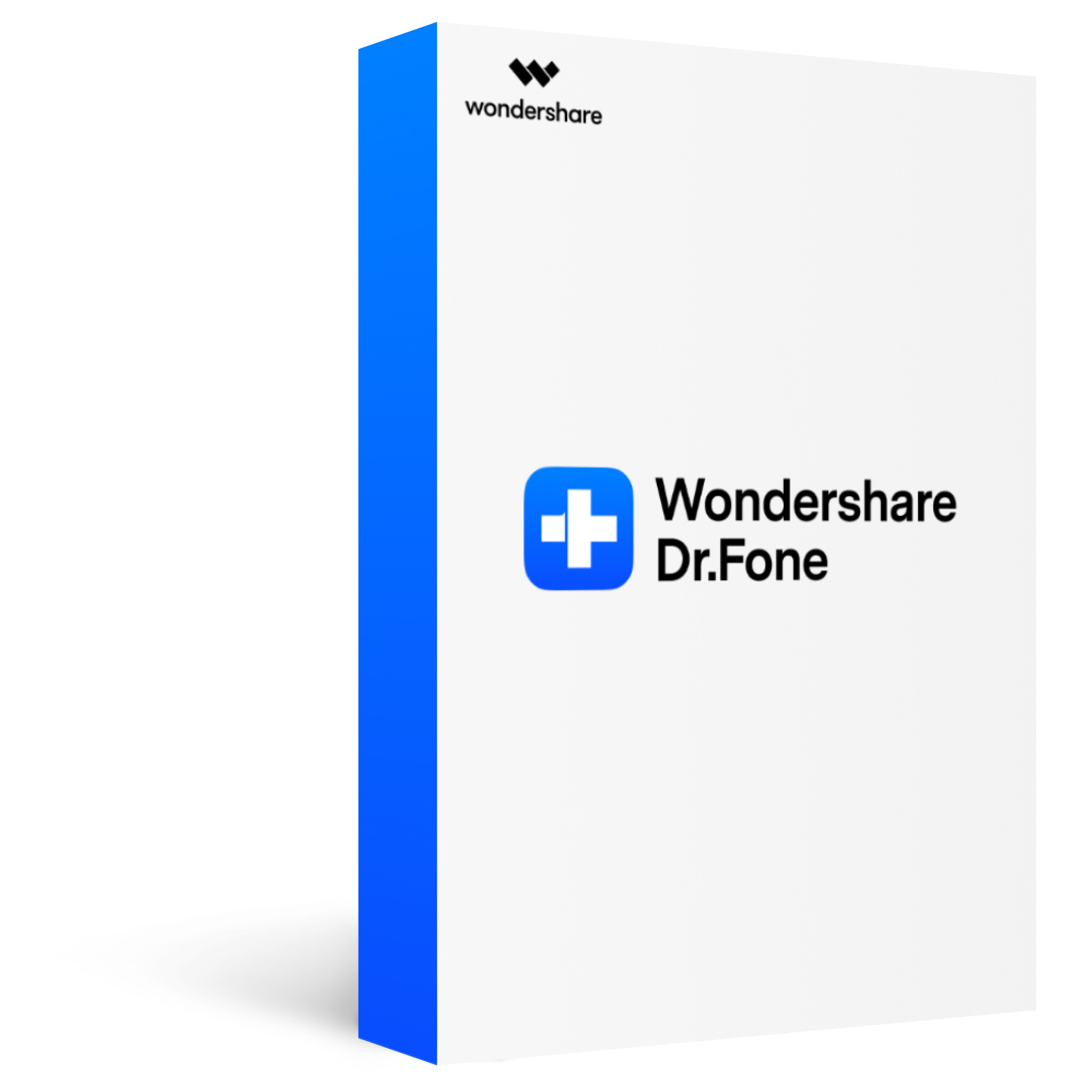 Dr.Fone - System Repair (iOS)
Fix iPhone frozen/stuck on Apple logo with 3 simple steps
2,985,172 people have downloaded it
It makes it possible to move, save, and restore WhatsApp conversations.
Send text messages from one phone to another.
Find and restore your phone's misplaced or deleted files.
Methods for bypassing mobile locks are removed.
Problems with the phone system can be fixed with a single mouse click.
Protect your identity and sensitive information by erasing all traces of it forever.
How to Fix iPhone Error 75 with Dr.Fone - System Repair
Step 1.

After Dr.Fone has been installed successfully, you should start it.

Choose "System Repair" from the menu at the top of the page.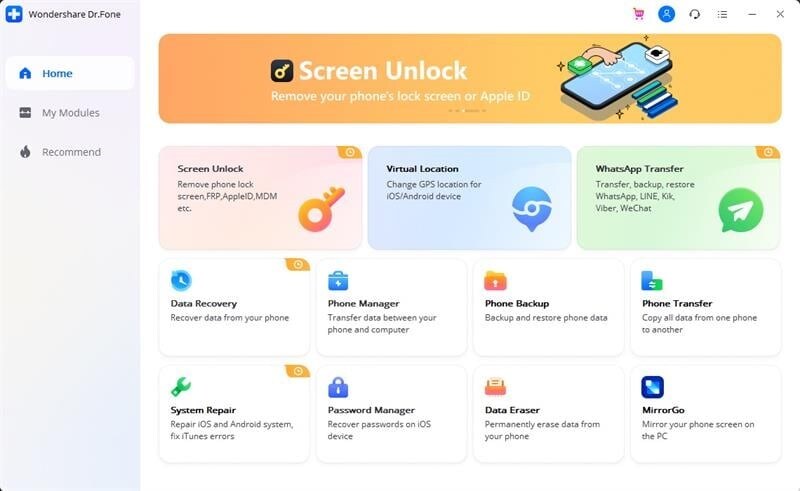 Step 2.

Please choose "iOS" since this pertains to iPhones.

And now, to resolve iPhone system faults, tap the "iOS Repair" option.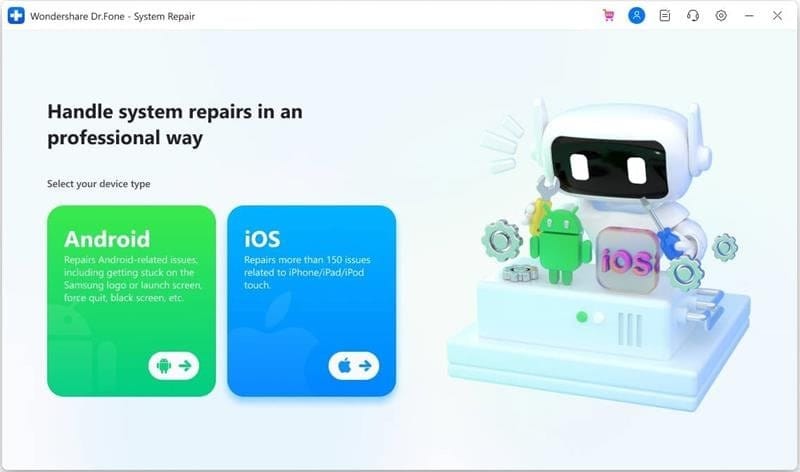 Step 3.

The next step is to click the "Repair Now" button.

If the problem you're having with iOS on your device isn't listed below, you can still choose "Repair Now" to begin fixing the problem.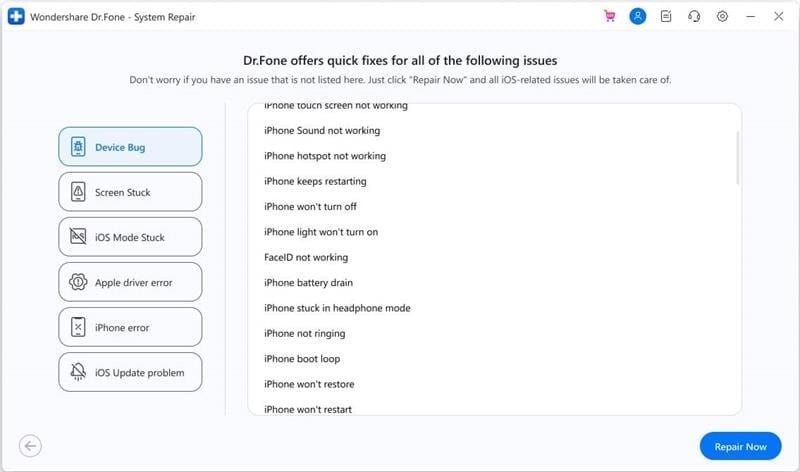 Note: If you want to continue with the iOS repair, choose "Standard Repair" from the two available choices.
Step 4.

The next step is to enter Recovery Mode on your iOS device.
Step 5.

When the prompt to "Trust" comes, tap it.

Selecting "Enter Recovery Mode" when protection is established is the next step.
Step 6.

Choose "Guide to Recovery Mode" if your gadget is unresponsive or performing strangely.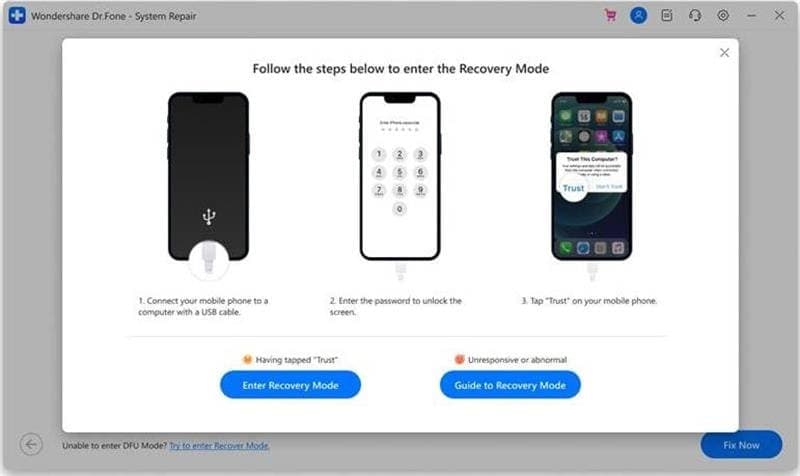 Step 7.

To enter Recovery Mode, your device can need you to follow on-screen instructions.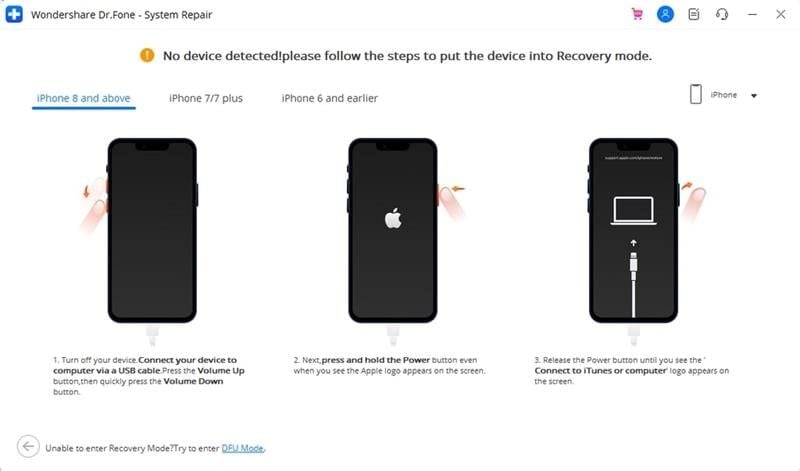 Step 8.

As soon as the device is put into Recovery Mode, the system recognizes it.
Step 9.

In the following window, you'll see a catalog of the many iOS firmware updates that can be applied to your iOS gadget.

To get started with the setup of any of them, click "Download."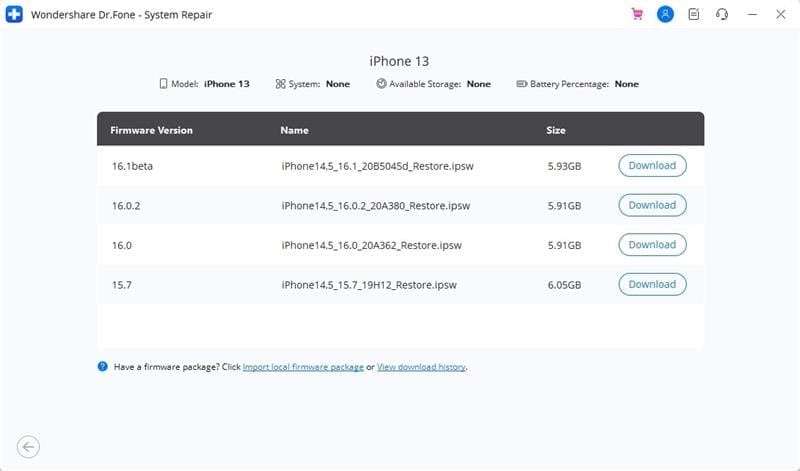 Step 10.

A download progress bar appears on the screen as the iOS firmware begins to download.
Step 11.

After the firmware has been downloaded to an iOS device, the platform performs a verification process to ensure that it will be installed successfully.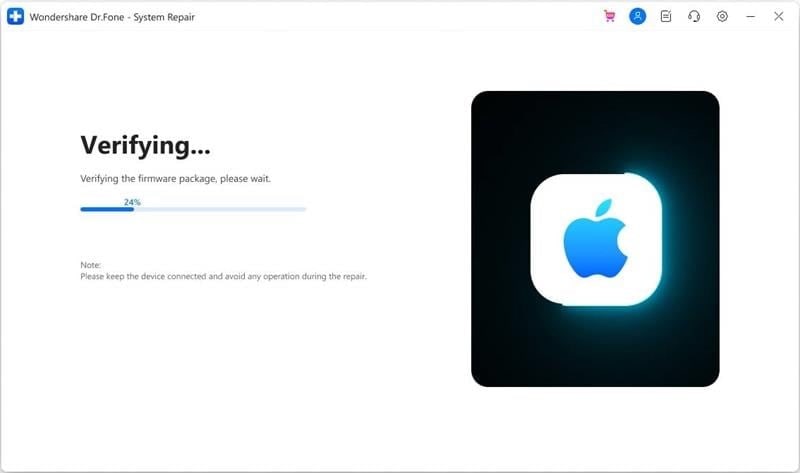 Step 12.

After the integrity of the iOS firmware has been confirmed.

You can start the iOS system recovery procedure by clicking the "Repair Now" option.
Step 13.

When you are finished, the prompt window will reflect that fact.

To finalize the procedure, press the "Done" button.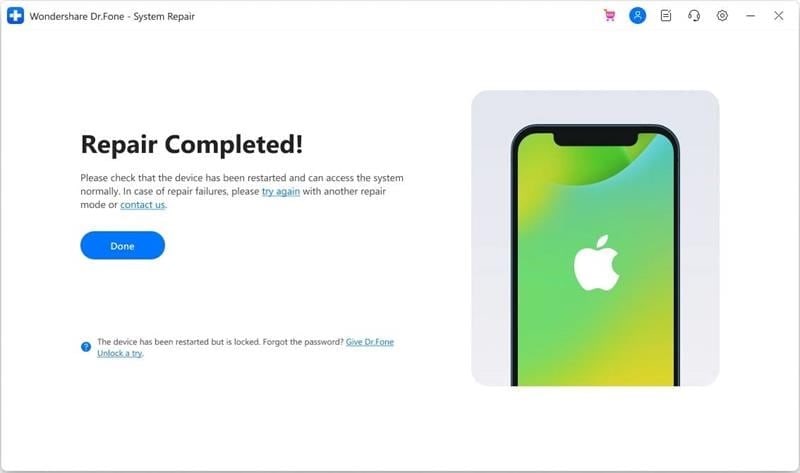 3. The Final Choice: Contact Apple Support
Well, even after all this work, you're unable to solve them. There is one solution left on the cards to decide the fate of this: contact Apple Support. In case the problem remains, contact Apple Support so that you can receive the best possible help from the company itself.
Conclusion
Fixing iPhone error 75 is not difficult, but if you attempt a succession of sophisticated ways one by one, you can lose your cool; therefore, we advise going straight to Dr.Fone - System Repair (iOS).
Use it on any iPhone, iPad, iPod touch, or Apple TV device, and it will repair over 150 bugs in iOS. iOS users have nothing but praise for its usefulness and simplicity. Let's hope this blog article is useful.