Let's face it. Sometimes our gadgets can be very disappointing. You want to use your iPhone but you find out just flashing the Apple logo and can't go past the apple logo.
So why is my iPhone flashing Apple logo? And how do you fix iPhone flashing Apple logo? Don't worry. In this guide, I will show the exact step by step on how to fix this issue.
Read Also:
How to Fix Jailbroken iPhone Stuck on Apple Logo?
iPhone Black Screen: Fix Black Screen on iPhone Successfully
Part 1: 3 Common Ways to Fix iPhone Flashing Apple Logo
There are a lot of other guides out there which don't really explain in detail how to fix an iPhone flashing apple logo. I can guarantee you the steps highlighted in this guide are proven and tested. Before we get into much detail, let's understand what causes this problem.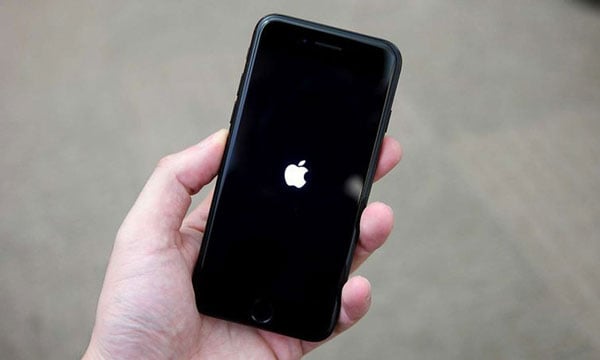 What Cause an iPhone to get stuck at the apple logo?
Problems with jailbreaking the phone
Running an expired Version of iOS
Now that you've understood that your phone is not ruined. Let's see how you can fix this issue of iPhone flashing Apple logo. Below are some of the methods that I recommend, so if one doesn't work for you, then another should definitely work. Keep Reading.
1. Charge Your iPhone
If your iPhone's battery is low, it may not be able to power up your device past the screen. If the iPhone keeps flashing the apple logo, then the IOS system is stuck and you need to reset it via iTunes.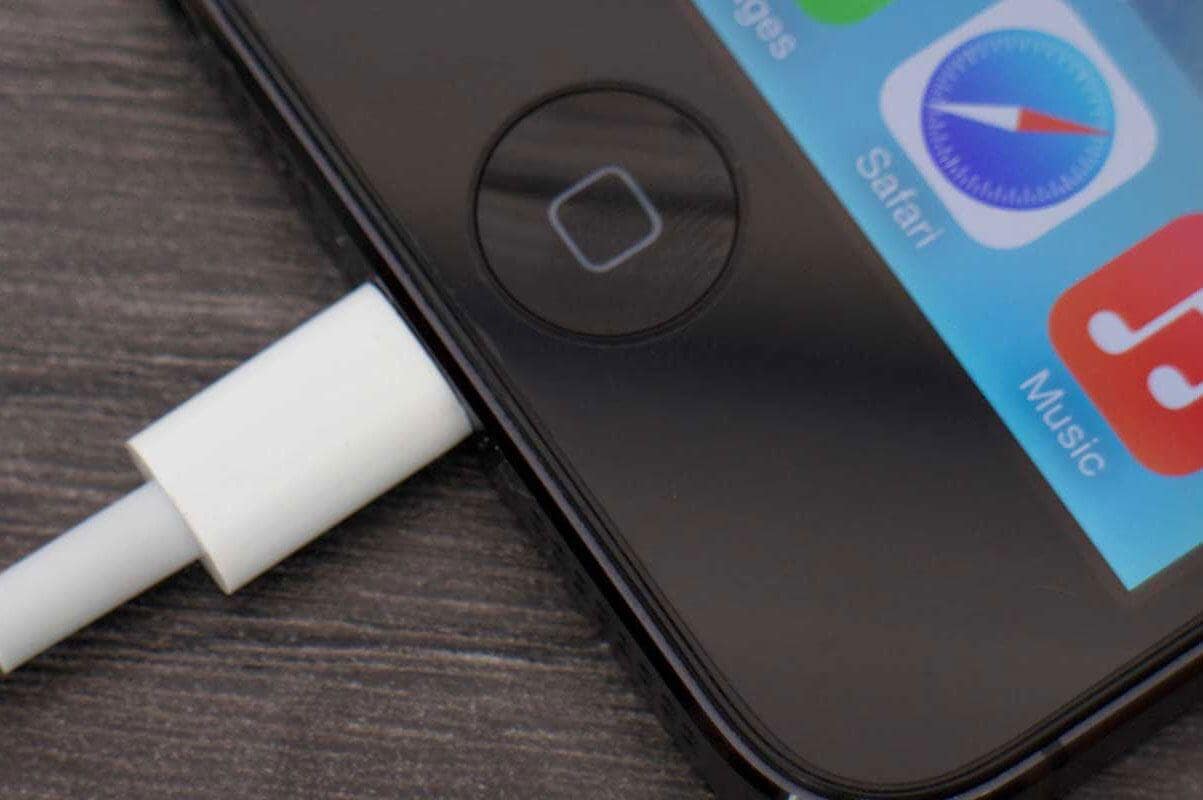 2. Restart Your Device
Just like a computer, restarting your iPhone clears up any memory loops that your phone may be facing. To restart just long-press the sleep or wake button and restart the iPhone.
3. Reset your iPhone using iTunes (DFU Mode)
If the charging and restoring the iPhone doesn't work, try Resetting the iPhone using iTunes. Follow these steps to enter your iPhone reset through iTunes.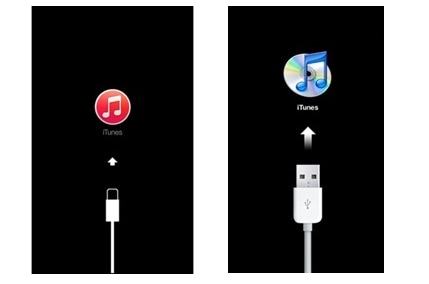 Step 1: Connect Your iPhone to the Computer using USB cables and long-press the Power button and home button till the iPhone restarts.
Step 2: Release the power button but keep holding the home button till you see an iTunes prompt appears. You should notice a USB pointing to iTunes Logo.
Step 3: Open iTunes if it doesn't start automatically. You should see the following message from Itunes. "There is a problem with the iPhone that requires it to be updated or restored."
Step 4: Select the Restore button. Please note that this will probably wipe out every data in your iPhone. Don't interrupt the Restoration Process till it's complete.
After completion, follow the following steps
Unplug your iPhone from the USB Cable.
Hold down the sleep or wake button then let it go.
Hold it down again until the Apple logo appears.
Your device will restart.
Part 2: The Best and Safest Way to Fix iPhone Flashing Apple Logo
This is actually the surest way of fixing an iPhone that keeps flashing the Apple logo using dr.fone - System Repair (iOS). It solves a lot of smartphone problems.
It's very easy to use and doesn't require any technical background. It is designed to fix common problems for iPhones, iPads that are stuck on the recovery mode, apple logo flashing, black screen and other problems.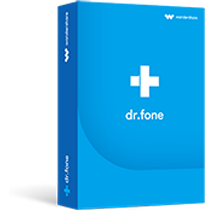 Most Secure and Fast Way to Fix iPhone Flashing Apple Logo Issue
The Easiest and Fastest Way: The only thing you need is to connect your device to the software and it does all the work for you.
Does Not Require You to be A Tech Savvy: Anyone can it to fix iPhone flashing apple logo problem and does not require any tech skills at all. The software has a step-by-step procedure that is very clear and easy to follow.
No Data Loss: This software does not put your phone into any data loss risk.
Compatible with Almost All System Requirements: It supports the ALL of the iOS devices including iPhone, iPad and iPod touch
4,290,481
people have downloaded it
For understanding the method of how to fix the flashing Apple logo, you need to follow the guide provided below.
Step 1 Download and Launch The Software
Download dr.fone - iOS Toolkit from the links below. Connect the iPhone to the computer and open the dr.fone – iOS System Recovery. Once the iPhone connects successfully, click the System Recovery section.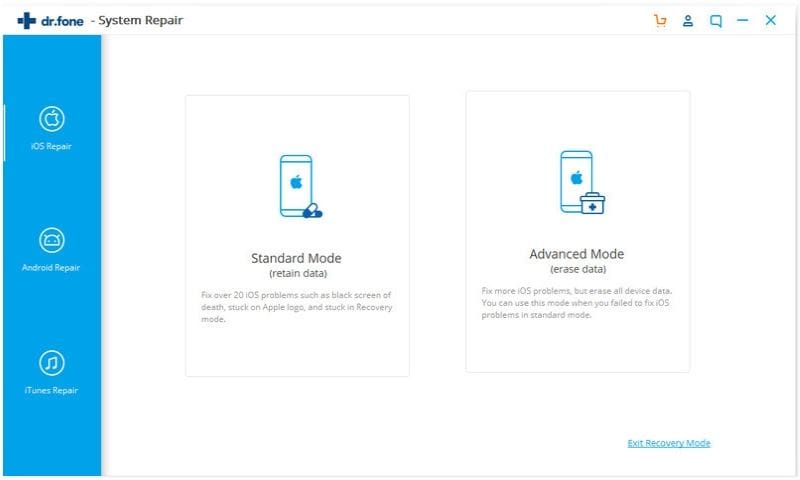 Step 2 Confirm The Detail of Your Phone
The iSkysoft software will detect your phone's firmware and model. Confirm the details of your phone if they are right the select download to fix the problem.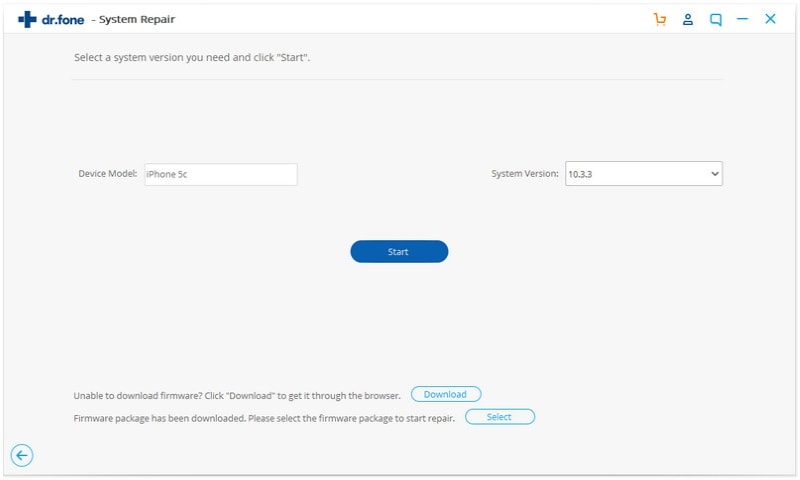 Step 3 Fix iPhone Flash Logo
It is now fixing any problem related to your device. Once completed, your device will boot and restart.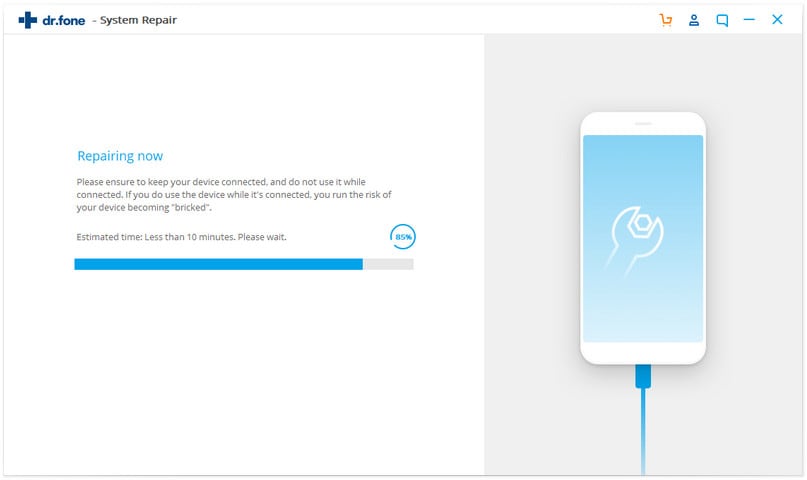 Conclusion
Now it's your turn to follow the above guide to solve the iPhone flashing Apple logo problem. The above strategies are proven and they will fix your device if at all it doesn't have a major problem. If all the above methods don't work please contact your local apple store.