In a world where "change is the only constant", it is extremely important that we keep pace with the constant development of technology. As old technology is continuously being improved and new technology is being introduced, it becomes difficult to keep track of data and OS updates. In trying to manage so much, it is hard to not slip up once in a while and face errors, to which, we don't always know the solutions.
One such problem encountered by many iPhone users is the iTunes Error 3014. This may arise during program installation, when you are updating your iOS to the latest version or restoring your iPhone. It is important to understand when and where this problem may arise, in order to efficiently troubleshoot.

What causes iPhone Error 3014?
Any of the following factors could be responsible for the iPhone Error 3014:
Incomplete installation of iTunes software or a corrupt download.
iTunes-related files being deleted accidentally or maliciously by another program.
Virus or malware infecting iTunes-related files.
Corruption in Windows registry from a recent install/uninstall of iTunes software.
iTunes Error 3014 is a runtime error, which may occur due to multiple reasons. To prevent it, it's important that we troubleshoot each possible cause.
This error may generally mean that iTunes is unable to contact the update servers on respective ports. You know you are encountering the iTunes Error 3014 when your PC crashes frequently when trying to run the same program, and the message "Error 3014" appears on the screen. This Error may also make a computer repeatedly freeze for a couple of seconds at a time, or make it unresponsive.
1. Fix iPhpne Error 3014 by Repairing iPhone System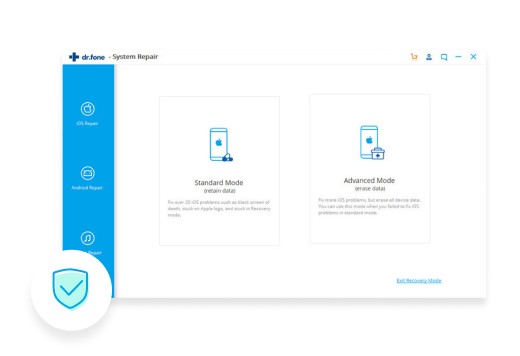 One of the best ways to deal with the iTunes Error 3014 without losing any data is the iSkysoft Toolbox - iOS System Recovery. Available on both Mac and Windows operating systems, iSkysoft Toolbox is a tool designed to address various needs. It is considered the easiest and safest way to repair one's device, protecting it from risks of data loss. Some of its key features include.
Not only fix iPhone erro 3014, but helps your device out of stucking in recovery mode, white/black Apple logo, freezing screen, etc.
Safe and simple. Not data will be lost during the whole process.
Support all of the iOS devices, including iPhone, iPad, iPod Touch.
The following step-by-step guide to recover data using iSkysoft, shall take you through the entire process with ease:
Step 1. Connect iPhone to the Computer
Connect your iPhone to the computer via USB cable, then run the iSkysoft toolbox. Select "System Recovery". After successfully connecting the device, select "Start".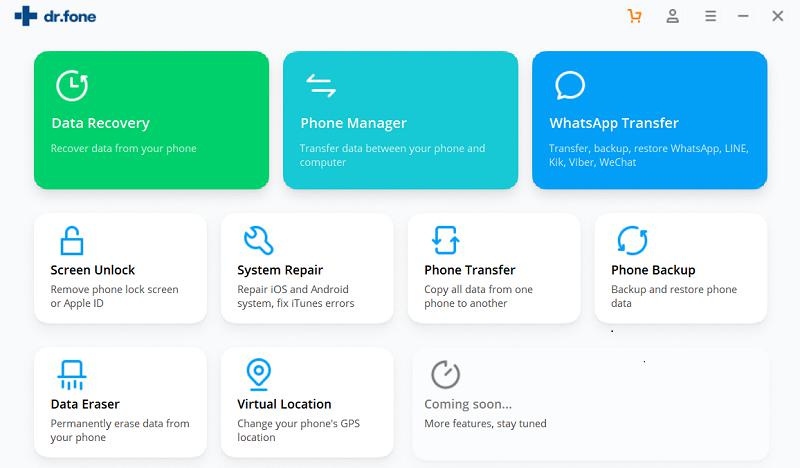 Step 2. Downlaod Firmware
After having recognized your device, the software will present the latest firmware to you. You shall have to confirm whether the information about your iPhone is correct. Then select "Download" to download the firmware for your phone.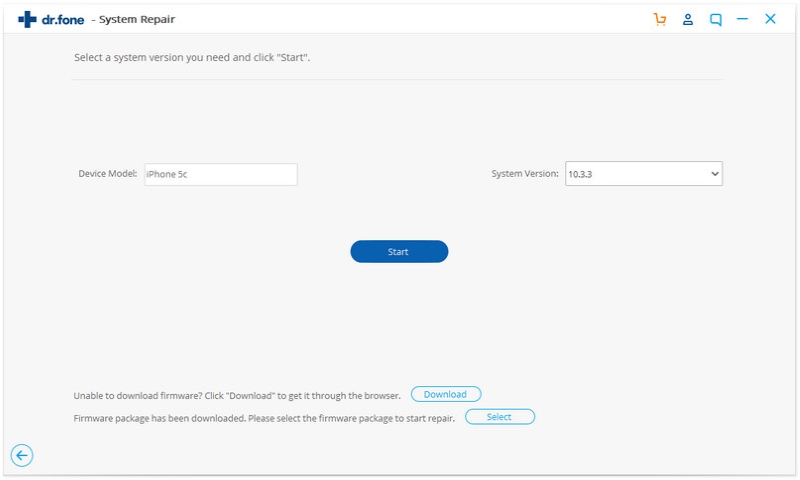 Step 3. Fix iOS to Normal
After completing the download process, the software will begin to repair your iPhone automatically. When the process is finished, the software will tell you to ensure that your device boots up normally.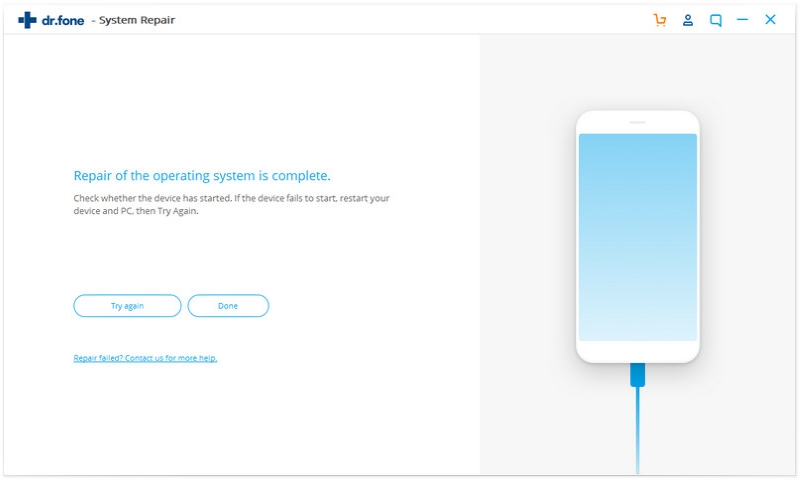 2. Update Operating System
Updating the operating system of your computer is one of the many possible solutions for getting rid of the iTunes Error 3014. This may help because the old versions of Mac and Windows aren't entirely compatible with newer versions of iTunes.
To update Mac OS:
Open the App Store on your Mac computer >> Select "Updates" from the toolbar >> If you find an update available for your computer, select "Update" to download and install the new version.
To update Windows:
Select the "Start" menu. In the search bar, type "Update" >> Select "Windows Update" from the search results >> After the system checks for and displays available updates, choose the updates you wish to install on your computer >> Select "Install Updates".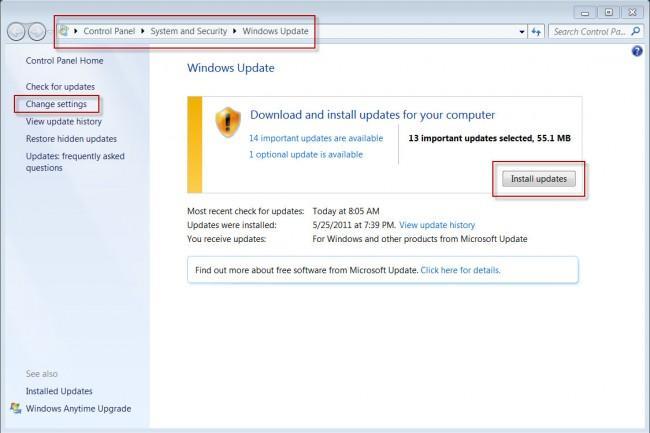 3. Update Security Software
Another method known to help fix the iTunes Error 3014 is to update the Security Software. If you use a Windows computer, you can allow unhindered communication with Apple's servers simply by temporarily disabling the firewall settings. The steps involved in doing this are:
Right-click on the Start button. Find and launch the Control Panel >> Select "System and Security". Select "Firewall" >> From the menu options on the left side, select the "Turn Windows Firewall on or off" option.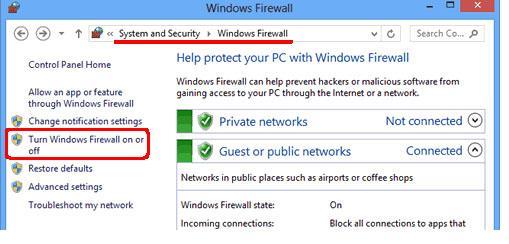 4. Restore iPhone
Connect phone using a USB cable to the computer, open iTunes and wait for your device to be synced >> When your iPhone is connected, select "Restore Backup" >> iTunes will ask you which backup file you would like to restore from. Select accordingly.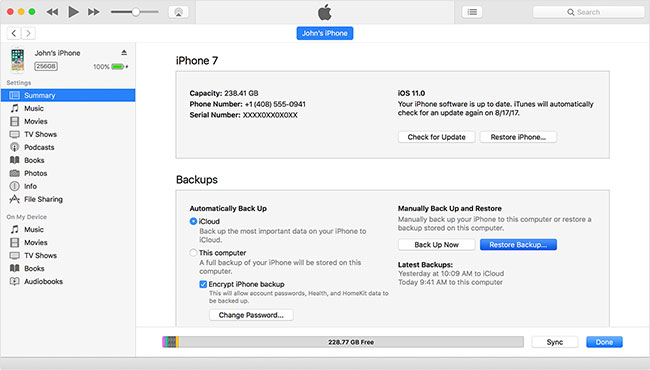 5. Check Hosts Files
Go to Finder, select Applications. Select Utilities, then Open Terminal. Type the command: sudo nano/private/etc/hosts. Select Return.
Enter your computer's password, then select Return again. The terminal will display all host files.
Search the page for an entry containing "gs.apple.com". Add a # and a space to the beginning of this entry.
Save the file, then press Return when asked for the file name. Exit the editor and restart your Mac. After restarting, try to update or restore the iOS device again.