Dr.Fone - System Repair
Fix issues on iOS 16 caused by system errors within Minitues!
In the recent Apple's WWDC 2022 event, many big revelations have been made about the upcoming features of iOS 16. Through the upcoming features of iOS 16, iPhone lovers can enjoy multiple new features that can provide convenience in their daily tasks. Some of the massive updates of iOS 16 include new options in the Messages app.
Through iOS 16, users would be able to easily unsend text messages which were not possible before in any iPhone. Moreover, you would be able to edit the messages and also recover the deleted texts with the new recent updates. In this article, you can learn how to recover deleted messages and more functions you can conduct through the new features.
Part 1: Ready to Upgrade to iOS 16?
iOS version can be accessed with the official release of iPhone 14. However, if you don't want to buy iPhone 14 due to your limited budget, you can still use the features of iOS 16 on your iPhone. From the following list, you can find the old iPhone models that will support the iOS 16 version easily:
iPhone 13 Pro Max
iPhone 13 Pro
iPhone 13
iPhone 13 mini
iPhone 12 Pro Max
iPhone 12 Pro
iPhone 12
iPhone 12 mini
iPhone 11 Pro Max
iPhone 11 Pro
iPhone 11
iPhone XS Max
iPhone XS
iPhone XR
iPhone X
iPhone 8 Plus
iPhone 8
iPhone SE 2nd and 3rd Generation
Now you can fetch a better idea about the iPhone models that can run iOS 16 version efficiently. If you have an iPhone that supports the iOS 16 version, you can upgrade to the latest iOS version to enjoy more features. To know more information related to it, read this article.
Part 2: What Should We Pay Attention to Before Editing or Unsending Messages?
To use the new feature of editing or unsending messages on the iMessage app, there is a time span of 15 minutes. It means that you can only edit or unsend a message within 15 minutes after sending it. Moreover, the receiver should also have an iMessage app in order to use these new features. If the sent message has a blue tick, it means that the receiver has an iMessage app, and you can use the new features quickly.
Part 3: How to Restore Deleted iMessages on iPhone?
Do you want to find deleted iMessages on your iPhone? Sometimes while using our iMessage app, we accidentally delete the messages that we may find important later. The upcoming features of iOS 16 have enabled the users to recover the deleted iMessages on iPhone up to 30 days after the deletion. It's a fantastic feature that can help you to retrieve the old, deleted messages easily with a few clicks. Check the following instructions to learn how to recover deleted messages on your iPhone quickly:
Step 1.

Start by going to the Messages app on your home screen and open it.

Once done with the opening, tap on the "Filters" button that is given on the top left corner of your screen.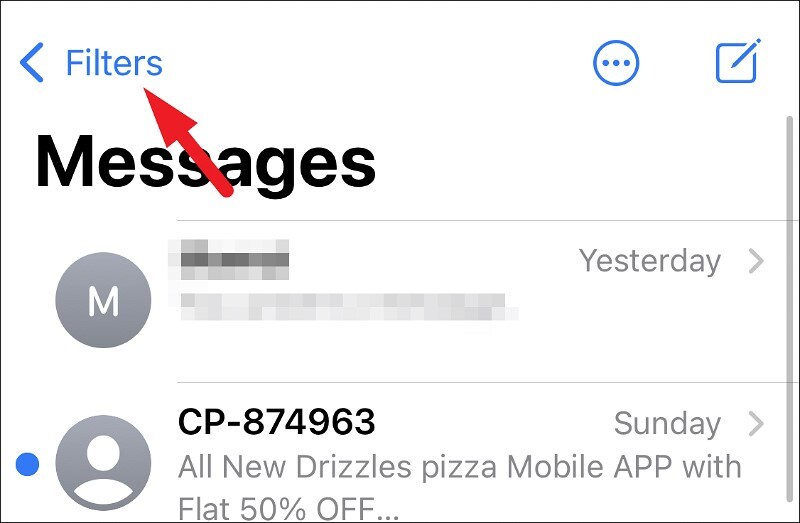 Step 2.

On the Folder View, tap on the option "Recently Deleted" at the bottom of the iPhone screen.

Through this option, you can find the messages that were deleted in the past 40 days. To open these messages, select the "Recover All" Button in the bottom right corner.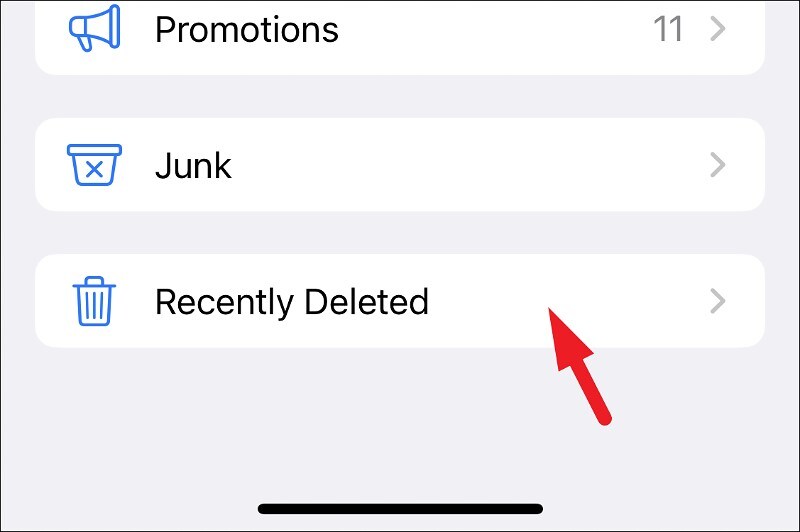 Step 3.

If you want to recover a particular message, select the message and then tap on the "Recover" button.

By doing so, you can recover the deleted messages separately.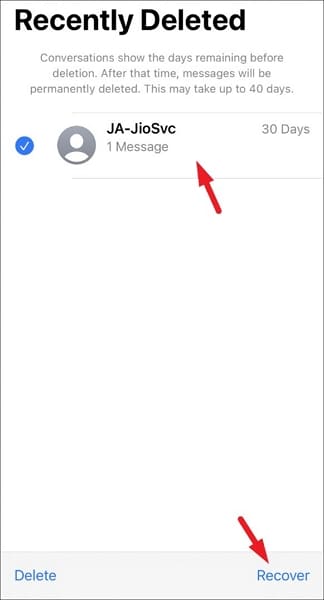 Part 4: How to Edit iMessages in iOS 16?
Many times, users often make spelling mistakes while typing the message in a rush. If you had sent a message comprising spelling mistakes or wrong emoji to your professional colleague, it might leave a bad impression on you. For this, the iOS 16 version has introduced a feature of editing the iMessages quickly. Through this section, you can learn how to edit a text message already sent from your iPhone:
Step 1.

Open the conversation on the iMessage app where you want to edit the message.

Now tap and hold the message you want to edit to open a pop-up menu. From there, tap on the "Edit" option.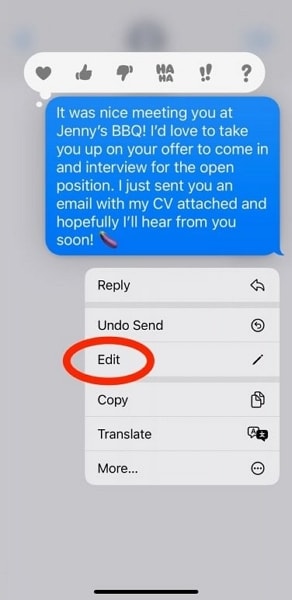 Step 2.

Make the edits that are necessary and then send the edited message by tapping the "Blue Tick" button.

If you want to discard the edits, tap on the "Grey Cross" button.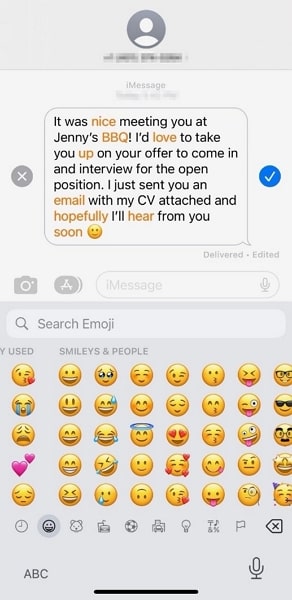 Part 5: How to Unsend iMessages in iOS 16?
Sometimes in our daily chaotic routine, we may accidentally send a message to the wrong contact number. This situation could be embarrassing, especially if you had sent an informal message to any of your office colleagues or an elderly family member. To tackle such embarrassing situations, iOS 16 has made it possible to unsend text messages conveniently. Through the following steps, you can learn how to unsend iMessage easily:
Step 1.

Go to the Messages app on your iPhone.

And choose the conversation where you want to unsend the message.
Step 2.

Find the message from the conversation that you want to unsend.

And then long-press it to open the pop-up menu. From the given options, tap on "Undo Send."
Conclusion
iOS 16 will bring unique features to comfort iPhone users to a great extent. If you wish to upgrade your iPhone to iOS 16, you can read this article to find relevant, authentic information. By upgrading to iOS 16, you can discover new features like unsending, editing, and finding deleted iMessages on your iPhone. However, if you face any issues after upgrading your iPhone to iOS 16, you can explore the Dr.Fone-System Repair(iOS) tool to perform an iOS system repair process flawlessly.