Dr.Fone - Phone Backup (iOS)
Backup and restore iPhone data without data loss
Apple iOS is a mobile operating system that only runs on Apple devices like iPad, iPhones, and iPods. Where Apple competitors are using Android software which slows down their devices because it is not fully optimized, iOS is solely designed for iPhone, which makes the device fast, secure, and enriched with features.
To provide enhanced features to the users, Apple releases a new iPhone with an updated iOS every year. This year, iOS 16 is expected to be released, which calls for the latest news on the iOS 16 release date along with the iOS 16 expected features, that be shared in this article.
We will be covering the following points revealing the functions and the date when will iOS be released:
Part 1. When Will iOS 16 be Released?
Although you can now avail the public beta version of iOS 16, those keen people who don't want to risk unfinished software on their iPhone can wait until iOS is officially ready to roll out. iOS 16 rumors claim that it will be released in September 2022, but Apple has not officially announced any date yet.
iOS 15 arrived on Monday, September 20, 2021, last year. So, it can be said that the iOS 16 release date might be Monday, September 19, or September 20, 2022, as it is not yet confirmed. iOS 16 optimized versions (iOS 16.1, iOS 16.1.1, and so on) with bug fixes and enhanced features will be released in the following weeks and months after the official release.
Part 2. Which Devices Will Get iOS 16?
If you are using an old iPhone and don't know if your iPhone will get an iOS 16 update, don't worry, as we have covered your question. Here, we will provide a list of supported models that will get the iOS 16 update. So read the list and find out if your device will get iOS 16: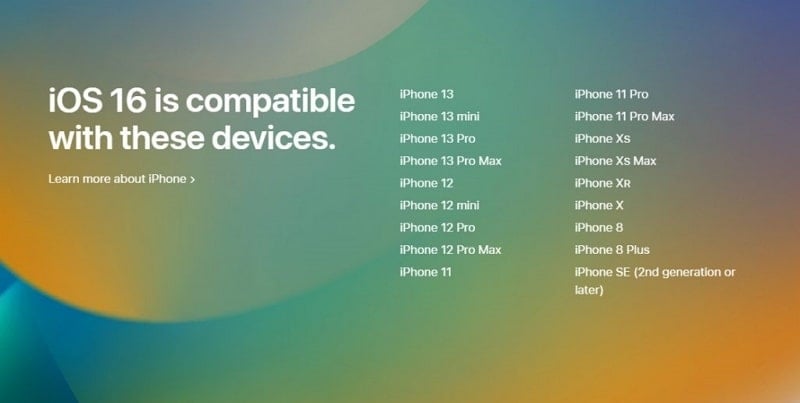 iPhone 14 Series
iPhone SE (2022)
iPhone 13 Pro Max
iPhone 13 Pro
iPhone 13
iPhone 13 mini
iPhone 12 Pro Max
iPhone 12 Pro
iPhone 12
iPhone 12 mini
iPhone 11 Pro Max
iPhone 11 Pro
iPhone 11
iPhone SE (2020)
iPhone XS Max
iPhone XS
iPhone XR
iPhone X
iPhone 8 Plus
iPhone 8
iPhone SE (2ND generation or later)
Part 3. Which Rumored iOS 16 Features are you Most Excited to See?
iOS 16 is excellent news for iPhone users as this update will deliver all-new personalization features, deeper intellect, and proficient ways to communicate and share. iOS 16 leaks also promise to provide better safety. Here, we will present the iOS 16 expected features that will give you an idea about what iOS 16 will look like.
1. Focus
The Focus feature transforms the way iPhone appears and functions while connecting the Lock Screen to the Focus. For the provided Focus options, iPhone provides a set of suggestions for Lock Screens, including a data-rich lock screen. It is utilized when you are using the Work Focus. Moreover, iOS 16 provides home screen pages with widgets and apps.
They are relevant to the Focus you are setting up on your iPhone. The new feature also has a Focus filter API. Developers can consume the signal you are using on your iPhone and enable the Focus to hide any sort of distraction.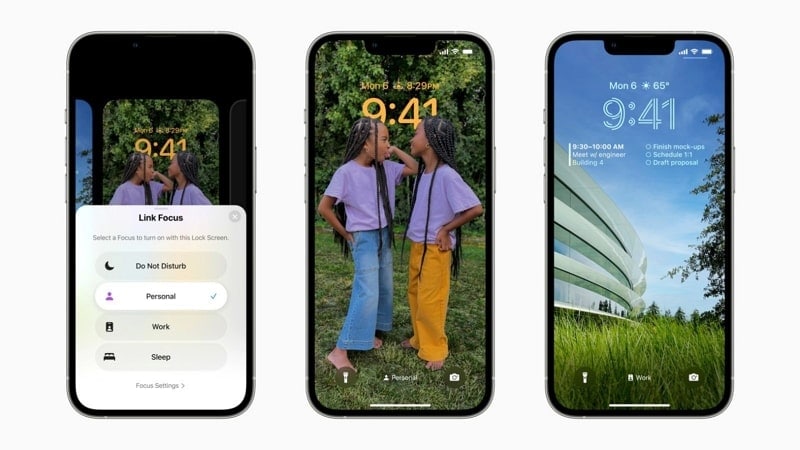 2. Lock Screen
iOS 16 concept will introduce a new Lock Screen switching feature through which you can switch the lock screen throughout the day. You just have to touch and hold it, then swipe to switch. With the iOS 16 Lock Screen features, you can customize the color, placement of elements, and fonts or add widgets on the Lock Screen to make the display more attractive.
You can create a Lock Screen based on the emoji that you like the most. A color gradient can also be created and customized for the Lock Screen with your favorite color combinations. A photo shuffle can also be set automatically on the Lock Screen. According to iOS 16 leaks, the new update will have expressive colors and font styles that will allow you to customize time and date on the Lock Screen.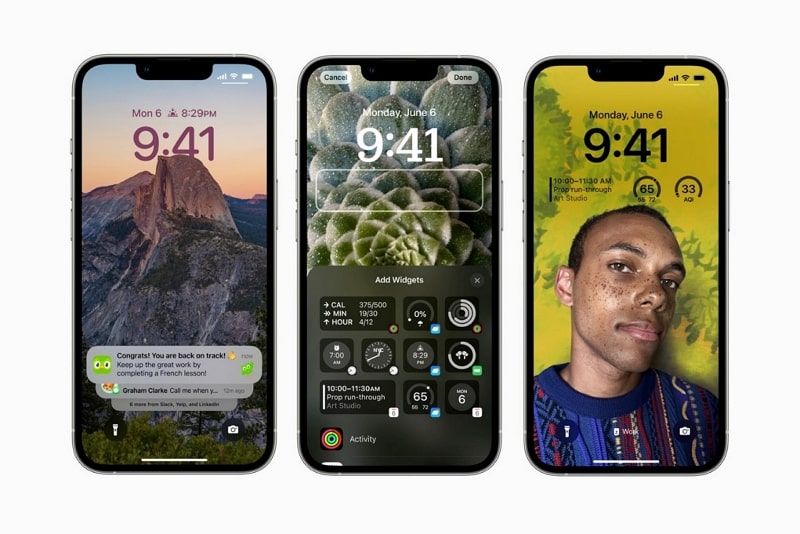 3. iCloud Shared Photo Library
You can now share a distinct iCloud photo library with a maximum of 5 people in iOS 16. In the shared photo library, every member will have equal permission to edit, add, caption, favorite, and delete the photos in the library. Smart setup rules can also be set that will enable you to share past photos or utilize setup tools to include pictures based on people or start date.
You can enjoy shared photos in Featured Photos, Photo Widgets, and Memories. iOS 16 rumors hint that the smart sharing feature will allow seamless sharing like automatic sharing with the help of Bluetooth proximity and a switch in the Camera.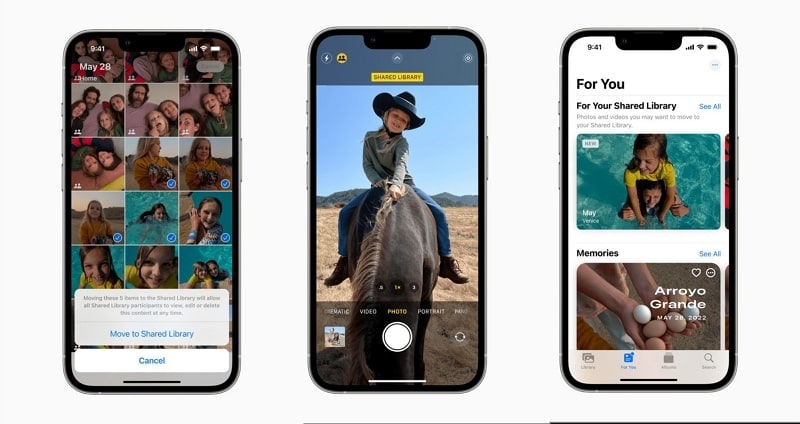 4. Messages
The enhanced Messages feature will enable you to edit a message for a maximum of 15 minutes after you have sent it. Moreover, you can also unsend the message for up to 15 minutes which will help the users if they send a message to the wrong person. Furthermore, if you have read the message by mistake and don't want to reply, you will be able to mark it as unread.
You will now be able to recover deleted messages within 30 days after you have deleted them. The iOS 16 update will also allow initiating collaboration invitations in Messages. It will automatically add people to documents, projects, and spreadsheets. If someone in collaboration is doing some editing, you can see the activity updates at the top of the Messages thread.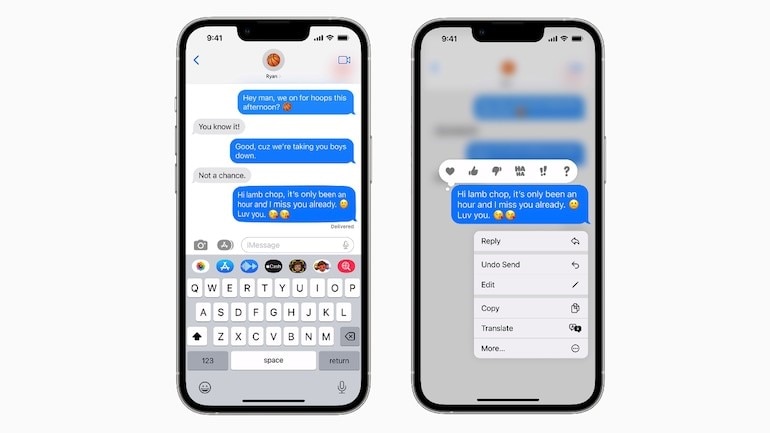 5. Privacy
If you have granted someone any sort of access, this new section in Settings will allow you to quickly reset the settings in case of domestic violence. Moreover, applications will get your permission before accessing the clipboard to paste the content from different applications.
iPhone with iOS 16 will now lock the recently deleted and hidden albums by default. You can use the iPhone authentication method, i.e., Face ID, Touch ID, or your password, to unlock it. Videos will be directly streamed from the devices supporting non-AirPlay streaming protocols. It will not require local network access permission or Bluetooth as well.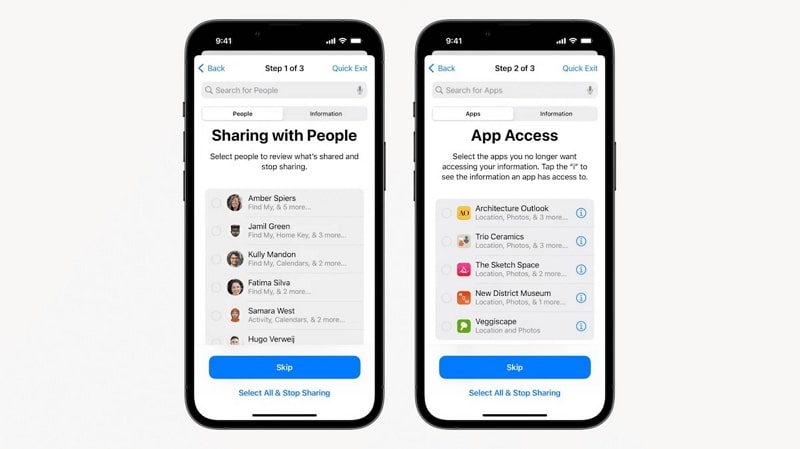 6. Mail
The enhanced features introduced in Mail will correct the typos by using synonyms for the searched terms. It will notify you if you miss an essential part in the messages, like the recipient or attachment. A richer view of shared content could also be viewed when you will search for email messages. The best feature of Mail is the option to schedule the email so that you can send it at a favorable time.
With the help of the new features, you will be notified if you can't reply to an important email. You can also make your email messages more relevant and contextual by adding rich links to them.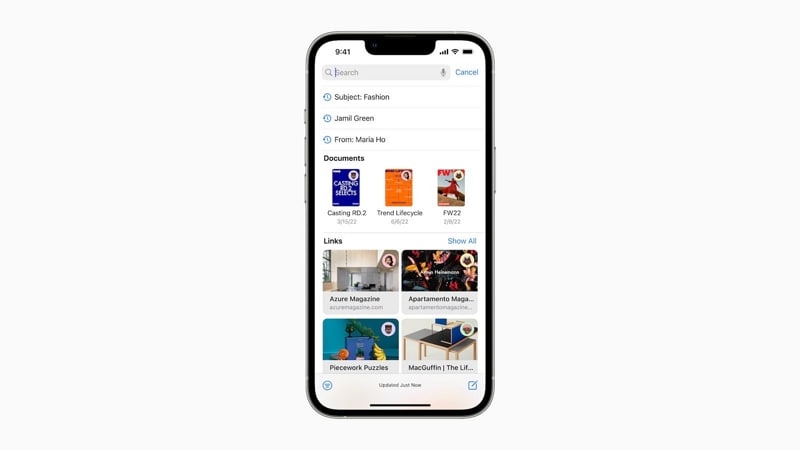 7. Health
Health will also be a priority in the iOS 16 update, according to leaks as you could create a list of medications to keep track of the supplements, vitamins, and medications. You can also add custom visuals that will also make it easy to remember. Additionally, you will be allowed to create a schedule for your medications, whether you take them multiple times, once a week or whenever required.
As you know that multiple medications at a time can ruin your effectiveness. Therefore, when you add a new medication, the app will alert you if there is something dangerous.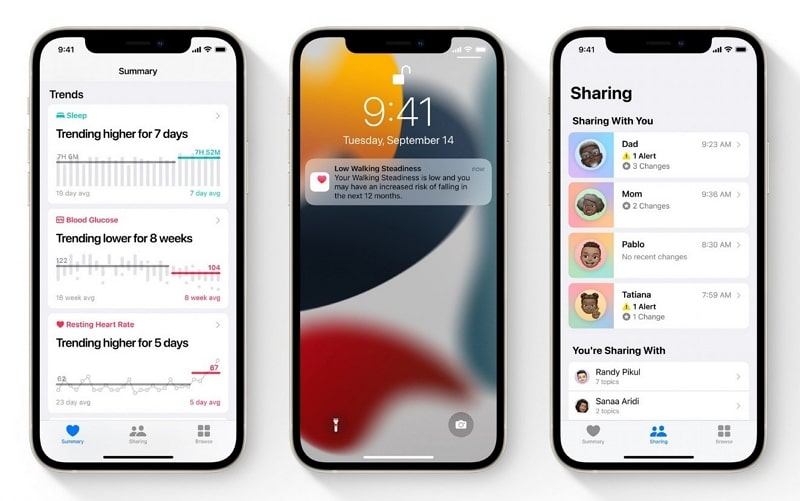 Part 4. How to Get iOS 16: Download & Install?
iOS 16 has yet not been released, but the Apple iOS 16 public and developer beta versions are available. So, if you want to use the beta version, read this article. When iOS 16 is officially released to the public, you can manually update your iPhone to iOS 16. For manually updating your iPhone to the new iOS 16, follow the given steps below:
Step 1.

The first step requires you to go to the "Settings" app.

Then, click on "General" and further tap on the "Software Update" feature.
Step 2.

When the next screen appears, the "Download and Install" button will be shown if the iOS 16 update is available.

Next, click on it. Once the download is complete, click the "Install Now" option to install the update.
Conclusion
iOS 16 release date has been rumored somewhere in the mid or end of September 2022. This article enlisted the iOS 16-supported iPhone devices, so you will know whether your iPhone will support the new update. It has also described the iOS 16 features that will enhance the iPhone's privacy, security, and other settings.
If you find any problem while updating your iPhone or after updating, you can use the Dr.fone – System Repair (iOS) for that. This tool supports all the latest iPhone modes and fixes any iPhone problem such as black screen, white screen, and stuck in a boot loop.