"iPad Screen went black and won't turn on"
"Black screen of death" on iPad or "ipad is on but screen is black" are very frustrating things to iPad users. More and more iPad users are searching for a solution for how to fix iPad black screen problem. There are lots of things that can cause the iPad to have a black screen. One of the most common causes is trauma on the iPad, such as that caused by a fall. It could also be a small issue such as a depleted battery, some apps not working correctly, operations of the device in an environment that is too hot (heat can make your iPad to stall). In this article, we will show you how to fix black screen ipad in a hassle-free way.
Part 1. How to Fix iPad Black Screen without Losing Data
How to fix an iPad when the screen goes black? All you need is dr.fone - System Repair (iOS). The software has incredible features and can fix iOS (including iOS 11) system issues. When your iPad or iPhone is stuck in Recovery Mode, DFU mode, white Apple logo or continually restarting and more about system issues, dr.fone is your best choice to fix it without data loss. Now let's see how to fix iPad black screen with dr.fone.
Step 1. Download the Software
Download and install dr.fone on your computer. Once installed, launch the tool and connect your iPhone (iPhone X and iPhone 8 supported), using a USB cable, to the computer. In the main interface, click "System Recovery" to enter the next window. Click on the "Start" button.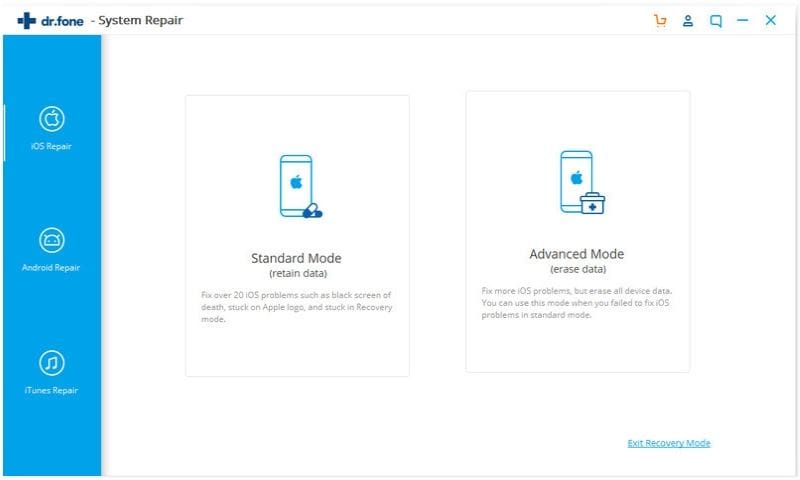 Step 2. Download Firmware for iPad
The software will detect the mode of your iPad and show it in the space. Please confirm it or you can choose the right model for your iPhone manually. Then use the button "Download" to begin downloading the firmware. Meanwhile, the tool will also keep repairing your iPhone and finally confirm that your iPhone is about to restart to normal.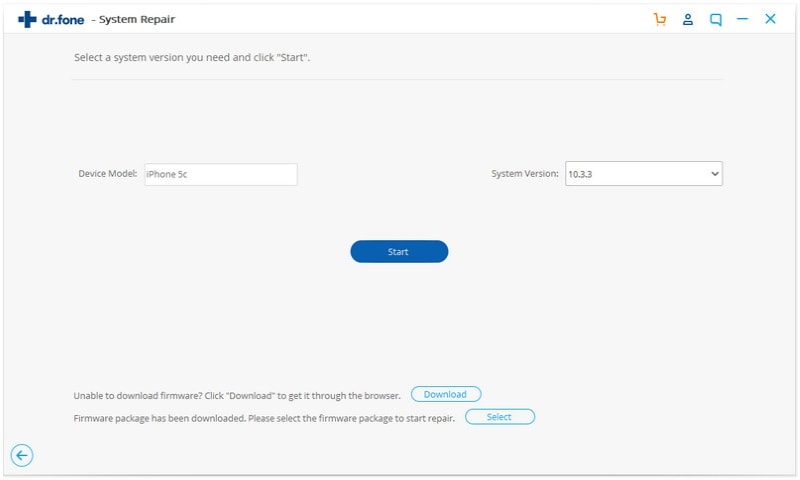 Step 3. Fix iPad Black Screen Problem
When you got the window like this, means your iPad has been successfully fixed and back to normal again without data lost!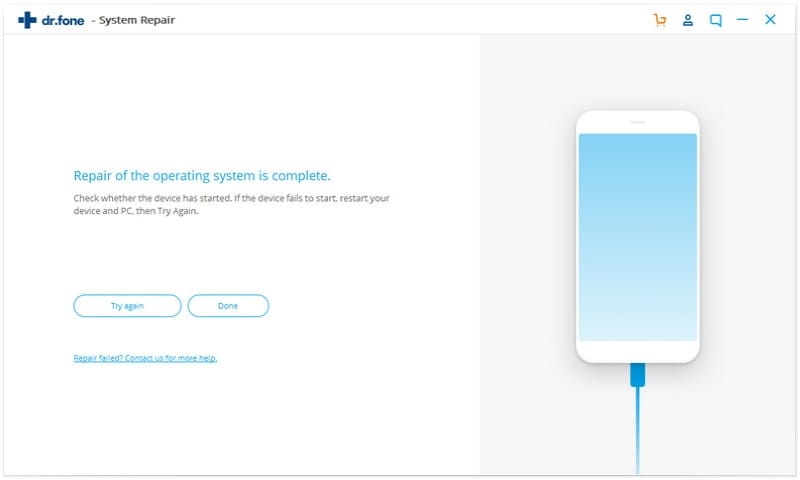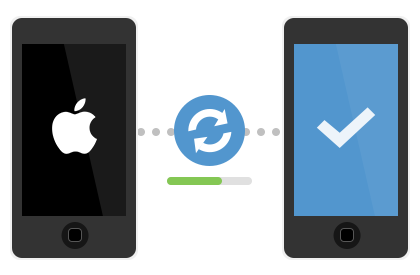 Why Choose This Software to Fix iPad Black Screen:
In addition to fixing iPad black screen, this program can also fix common iOS system issues like stuck in DFU mode, recovery mode, white Apple logo, and frozen status.
With this software, you do not need to worry about data loss when you fix black screen problem.
It supports almost all iOS (iOS 13 supported) devices, including the latest iPhone 13/12/xs, and other former versions.
With the detailed guide, you just need several clicks to complete the whole process.
Part 2. Common Solution to iPad Black Screen of Death
iPad black screen of death could be a serious problem. But sometimes, all your device needs is a simple restart. You just press the "Sleep/Wake" button until you see the Power Off icon, and a prompt to slide the icon to shut down. However, this solves the problem in only a few instances. Here is another method of solving this issue.
Solution 1. Use the DFU Mode
Press the "Home" button and the "Power" button together. Press the "Power" button and the "Home" button together, and do not let go until about 40 seconds have elapsed. After the white Apple logo shows up, release the "Power" button and keep holding on to the "Home" button. When the iPad restarts, release the "Home" button and wait for it.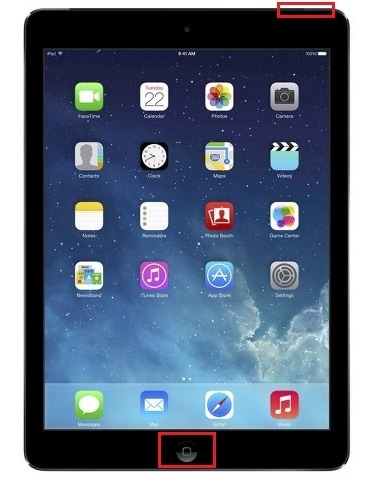 Solution 2. Use the Recovery Mode
Ensure that you have the latest version of iTunes installed and the iPad is completely shut down, before plugging it in.
Press the Home Button as you attach the iPad to the computer. Do not leave the Home Button until iTunes detects that you have connected the iPad. iTunes will undertake the recovery by itself.
Note: You may lose some or all of your data and settings when you recover the iPad this way. After a while, the iPad will have recovered and will not be showing the dark screen anymore.