After updating my iPhone to a recent update, it started acting different and after it died once it won't turn on! The Apple sign flashes on and off and won't stop until I force turn it off. I tried to restore and update in iTunes but I keep receiving error code 4013! This has been going on for months and everything I tried failed. I need a solution without coming out of pocket for $350 for a repair or getting a new one.
Could you be one of the above iPhone users? Have you tried to update or recover your iPhone device only to receive an unexpected error 4013 messages? Error 4013 message is not a new thing and it is a common problem among iPhone users. If you have encountered this traditional problem, then sit back and halt the distress.
Part 1. What is iTunes error 4013?
iTunes is unquestionably a significant highlight to Apple users especially newbies. However, iTunes can prove indeed sucking in some occasions and may end up messing up your day. However, having the know-how on matters iTunes issues, you are definitely on the right books. There are a bunch of errors on iTunes, and one notable such mistake is iTunes error 4013 which is generally encountered while trying to restore or update your Apple device and is majorly associated with hardware issues. The popularly known iTunes error 4013 is displayed as shown below on your device.

1.1. What Causes iTunes error 4013?
There are uncountable cases when users have tried to recover their iPhone and all of a sudden a 4013 error message pops up. If you have ever faced this problem, then know you are not the only victim. This problem majorly arises due to hardware related issues. This then prevents connectivity between your device and the PC, and thus you cannot connect to the Apple server to recover your device. When either your port or cable is damaged, you will first likely get a notification from your device about the hardware problem, and it then goes to show you the error 4013. Again, if the memory capacity of your device is low, then if you try to update your iTunes, definitely a 4013 error message would be displayed. Other causatives include poor internet connections and outdated iTunes.
Another hardware issue typically lies with the NAND on your board. NAND is used memory channel storage to ensure persistent data retention when the power goes off without necessarily performing a backup. This means your data is stored here and its failure implies your data is also lost. So, the NAND must be in a good state otherwise error 4013 will pop up.
Part 2. Non-software fixes for iTunes error 4013
2.1. Change USB cable &port
In some cases, you could be struggling to troubleshoot the problem yet it is actually hardware related. So it is crucial to determine whether your USB Connectors and ports are in a good state. The following guidelines on USB ports and connectors may be of great help.
Always make sure you are using an Apple USB cable.
If a USB port fails to work then use a different port within your computer.
You can also attempt to plug in your USB to a different computer so that you can identify whether the problem lies with your USB.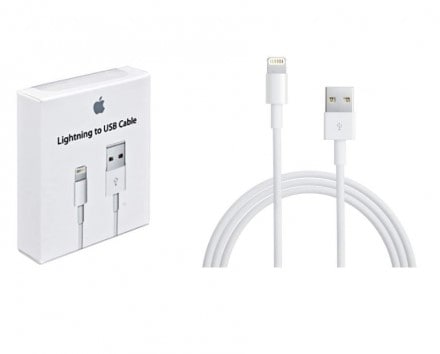 2.2. Reset network
Resetting your network connection means you will start over your connectivity with iPhone again. It is capable of fixing Apple Error 4013 because poor connections cut the link between your device and the PC and thus error 4013 may pop-up. To resolve error 4013 via network reset, do the following.
Step 1: Unlock your device and navigate to Settings and then tap on General.
Step 2: Now click Reset and then select Reset Network Settings.
Step 3: Enter the password and hit Reset Network Settings again.
Another way is to restart the Wi-Fi router if the Wi-Fi network is not working. To do this, disconnect it from the power source and try to update your iOS once more. Now check if the error 4013 is solved.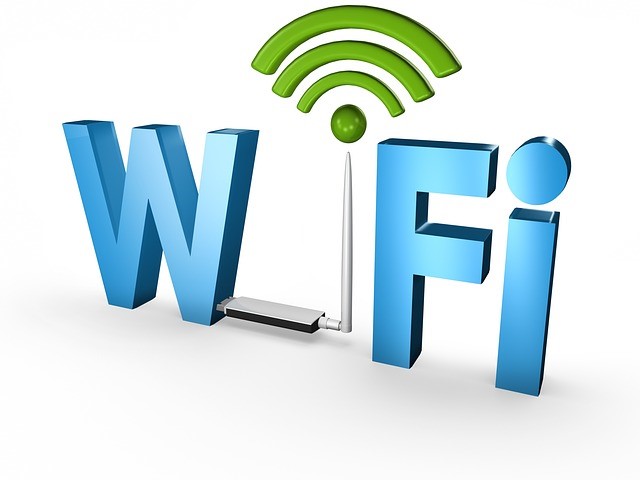 2.3. Try another computer
There are some cases where computer hardware or software may fail. The worst case scenario is when the binary code in the registry has been accidentally altered. If this is the case, you will have no choice but to perform complete computer recovery.
The current PC could be having problems with its ports, and thus the connection via USB may not be achieved. So in such a case, the quickest fix is to access another PC and plug in your iOS device. Now try to update iTunes and see whether the problem is far gone. If it works then definitely your computer had an issue.
2.4. Exchange your device from Apple store
If you still have a warranty for your device, you can return the device to Apple stores and get another same device, get it repaired, or even get a refund. The warranty period is one year, and thus you should be within the one year.
2.5. Fix the logic board (motherboard) of the phone
If you have dropped your iPhone continuously, then it might have caused a problem with the motherboard. You can try replacing the hard drive but if again fails, replace the USB control chipset and check whether Apple error 4013 is fixed.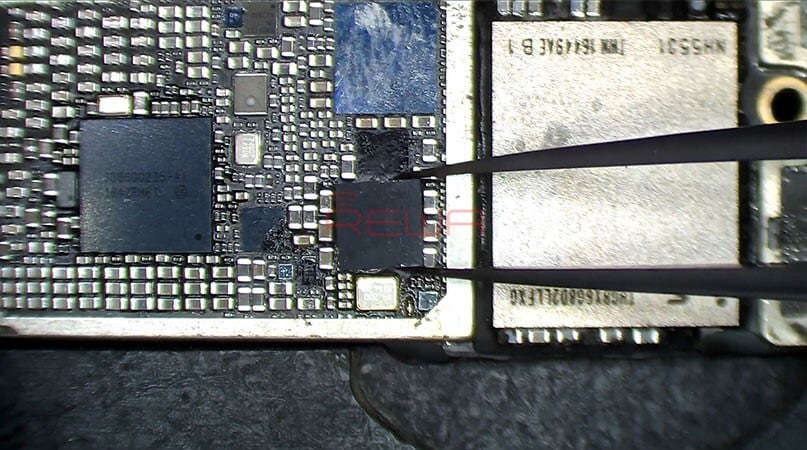 Part 3. Software fixes to iTunes error 4013 (highest success rate and no data loss guarantee)
dr.fone - System Repair (iOS) is a powerful tinker tool capable of solving a host of errors associated with Apple devices. The comprehensive tool brings home the process of fixing error 4013 on your iPhone with absolutely no data loss. Ranging from a wealth of up-to-scratch features to the elegant interface, users would find it the ideal iTunes error 4013 solutions. It generally means every user can navigate with ease even if you are a newbie to iPhone and iTunes. With millions of users making dr.fone - System Repair (iOS) their indispensable tool, there is surely no need to decry the risk of investing in such a success-driven tool. Just pull a trigger and enjoy the fantastic platform that effectively solves your iTunes error 4013.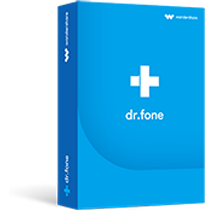 Best iPhone/iPad system recovery tool
dr.fone - System Repair (iOS effectively fix Apple iTunes error 3194 with no data loss.
The comprehensive program solves not only iTunes error 3194 but also some common Apple device issues including the device stuck in recovery mode, frozen screen, White Apple logo, and DFU.
The program features a user-friendly interface which makes it quite easy for all categories of users to navigate.
This tool is known for its compatibility with a massive range of both iOS and iDevices.
4,290,481 people have downloaded it
Step 1. Launch the Program If you don't have the correct version of dr.fone -Repair (iOS), ensure you download one and install in your PC. Launch the program and follow the on-screen instructions. You will then be prompted to connect your iPhone device to the particular PC. Merely stick to subsequent instructions and finally hit the Repair tab. When this is complete, locate and click the Start button to proceed to the next step.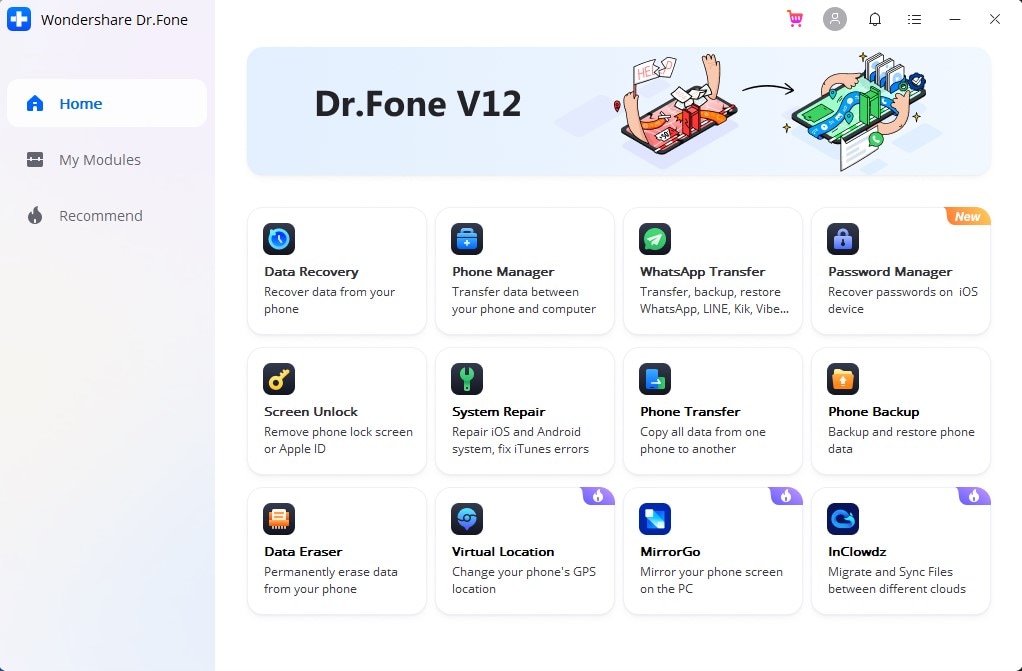 Step 2. Put your iPhone into DFU mode Now, follow the steps shown on the interface to boot your device into DFU mode, remember to confirm the type of phone firstly.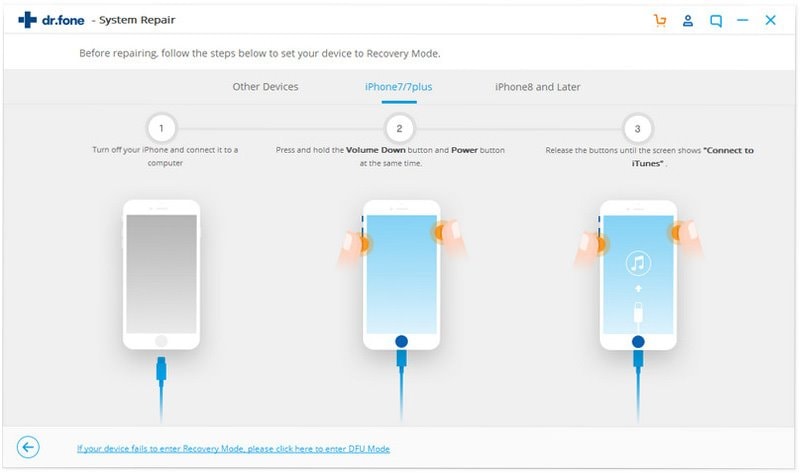 Step 3. Download Latest Appropriate Firmware This software is quite powerful and automatically detects your device. Once your device has been identified, confirm whether it is the one. If it is not the one, you can manually select from the drop-down list. Otherwise, click the Download button to fetch the latest and appropriate firmware for your iPhone device.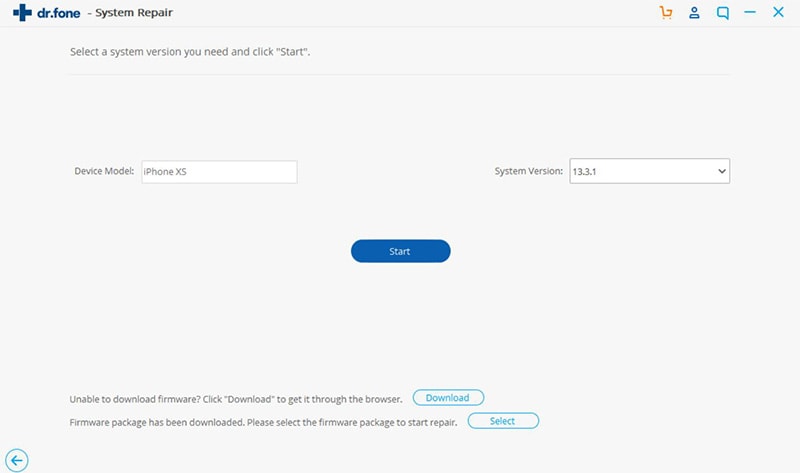 Step 4. Check Whether the Problem is Fixed When the firmware successfully downloads, click on "Fix Now" to start fixing the 4013 error. After that, you shall receive a notification that the process is finished. You will now have to confirm whether the respective iPhone will boot up. If it does fail to turn on, then a hardware problem might be the cause.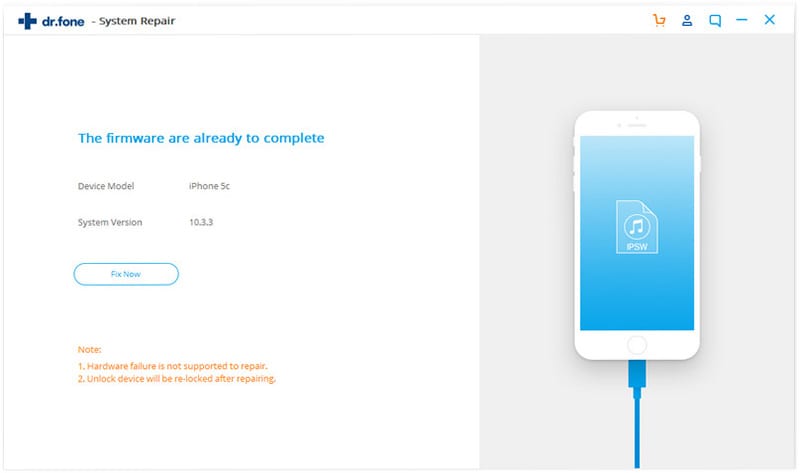 And that is how to fix iPhone error 4013 using dr.fone -Repair (iOS) software.