"If iTunes error 2009 is still your headache in this era then think twice. Stop getting sucked by a somewhat petty issue and get yourself dr.fone - System Repair (iOS) to seamlessly solve this problem"
Apple has been a key figure transforming the way we communicate with people across the entire globe. For iPhone users, an assortment of iTunes errors may be your perennial issue especially when you try to update them. One of such is iPhone error 2009 which commonly occur due to third-party hardware associated issues like USB, hubs, and display among others.
When iPhone error 2009 strikes, some of the often-proper running applications tend to experience unexpected delays while others stop functioning and thus becomes a barrier in your daily phone undertakings. These applications include messaging and call apps as well as screen issues. Nonetheless, these are solvable issues and can be addressed using some of the plausible options which are illustrated in this article.
Part 1. How to solve iPhone error 2009 without data loss- dr.fone - System Repair (iOS)
iPhone error 2009 is a disturbing error on iPhone devices. However, there is a sure fix for this error in the form of dr.fone - System Repair (iOS). It is a top-class modern software with an assortment of up-to-scratch features that generally makes the entire process fascinating and full of fun. Ranging from the support of a vast range of devices to the elegant and straightforward interface, dr.fone - System Repair (iOS) should be your top pick tool to fix iPhone error 2009.
If you would like to transfer backup music from Mac to your Android device, the best application to use is dr.fone - Phone Manager (Android). It is a very easy to use phone transfer tool that you can use to transfer many things between Android and computer, including apps, contacts, messages, call logs, music and videos. It also allows you backup phone data on your Mac computer without quality loss.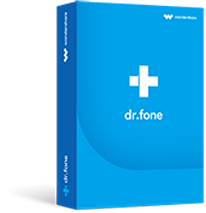 Best iPhone/iPad system recovery tool
The program solves iOS issues with absolutely no data loss.
This program is simple and straightforward hence users expect few navigation issues.
dr.fone - System Repair (iOS) supports several iOS devices.
It is a comprehensive program and solves an array of issues including iPhone stuck in recovery mode, DFU mode, White Apple, and Frozen screen among others.
4,290,481 people have downloaded it
How to solve iPhone error 2009 of dr.fone - System Repair (iOS)
Step 1. Launch the dr.fone - System Repair (iOS)
Visit the official download page for dr.fone - System Repair (iOS) and download it. Once downloaded, install and launch it to display the home window. Choose repair option from the list of modules provided.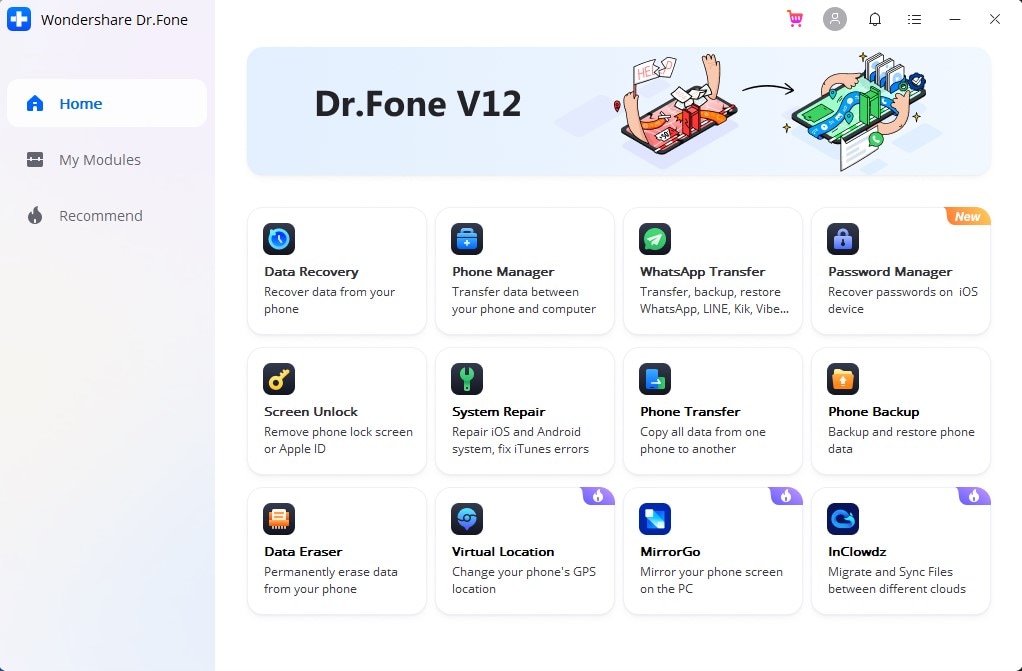 Step 2. Select the Target Error
Once the repair option is selected, a pop-up window displaying several system issues shall be displayed. Neglect the errors and click Start to commence the process of getting rid of update error 2009.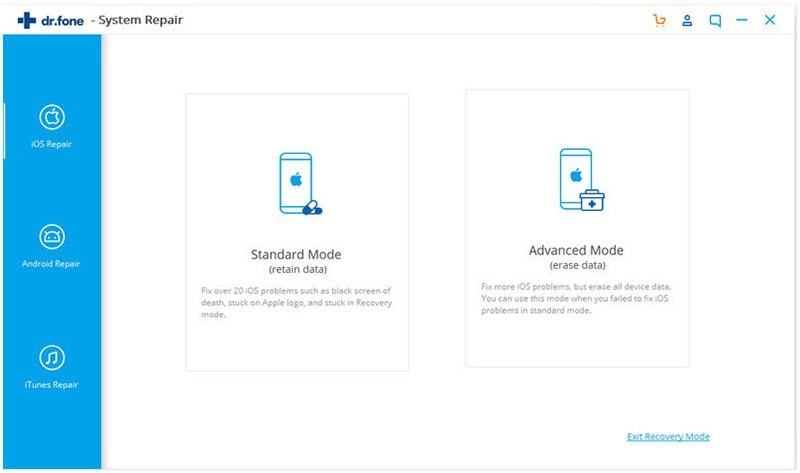 Step 3. Activate DFU Mode
Once your device successfully gets connected and detected, the program will automatically display the details of your device. Check that the details presented are correct. The program will remind you to boot your device into DFU Mode. Different versions of iPhone have got different methods of getting into DFU Mode. Hit Next to proceed.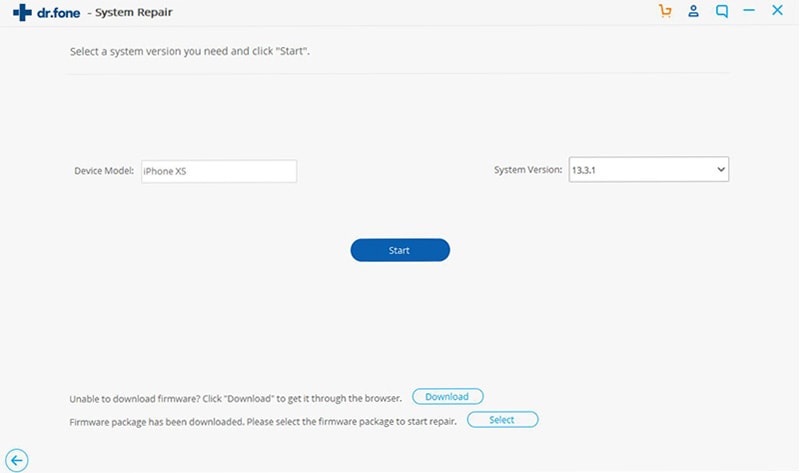 Step 4. Download the Appropriate Firmware
When your device is successfully detected and connected, then you have to confirm the details of your device. If the details are correct, simply hit the Download button located at the bottom of the window. If you don't remember the model of your phone, you can click the green link below the Download button to get help.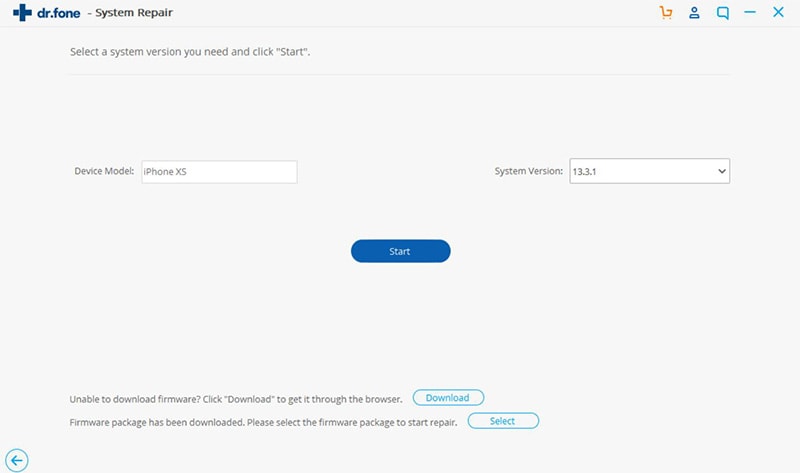 Step 5. Fix the iOS Problem
When the respective firmware has been downloaded, simply hit the Fix Now button to begin solving the iTunes error 2009.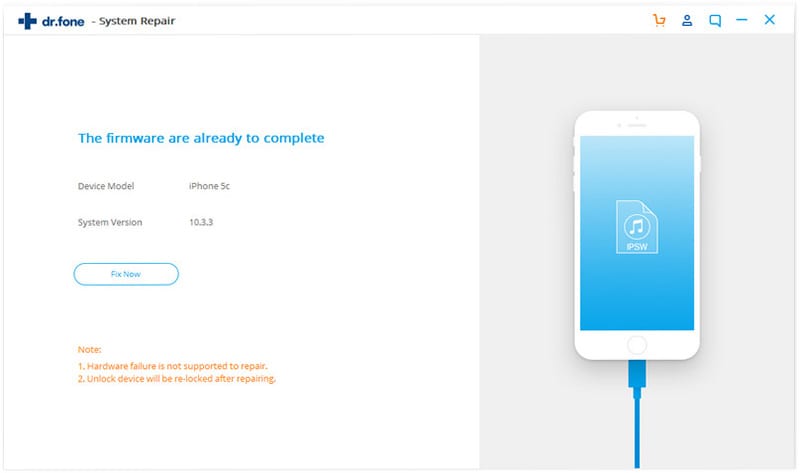 Part 2. Seven ordinary ways to solve iTunes error 2009
1. Restart your device
One of the top quick fixes to iTunes error 2009 is by restarting your iOS device. That for sure has worked pretty fine with a multitude of users. Once the device successfully reboots, go to iTunes and update it once more. The following simple steps illustrate how to restart you're your iOS device and eventually fix error 2009.
Step 1. Long press the "Sleep/Wake" button then drag down the "Slide to Power off" slider that appears on the screen.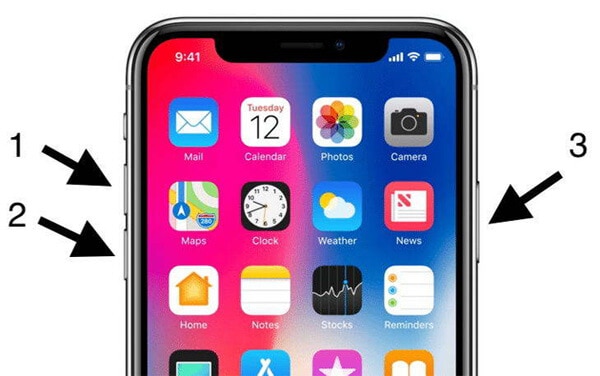 Step 2. Now turn on your device and then wait for a while and restart iTunes.
2. Restart your computer
Just as in the case of solving the most unexpected errors or issues on your device, restarting your computer may be an excellent option to get rid of iTunes error 2009. Restarting your PC depends on the respective version of the operating system although they are slightly different. For Windows 10, follow the steps below.
Step 1. Go to the Start button and click it.
Step 2. Select the restart option from the choices displayed. Once selected, your PC will automatically restart.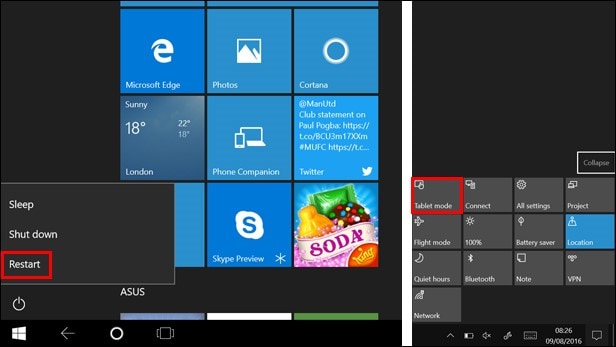 When the computer successfully restarts, check whether the iTunes error 2009 is gone. Otherwise, try another method.
3. Update third-party security software
Most security software that is created by a third party can block proper communication between iTunes and Apple servers. This then may cause a pop-up of iTunes error 2009.
By disabling third-party security software setting, you are allowing unhindered access to Apple Serves. To perform temporary disabling of firewall settings, stick to the steps stipulated below.
Step 1. Navigate to the Start button and right-click.
Step 2. Locate and open the Control Panel.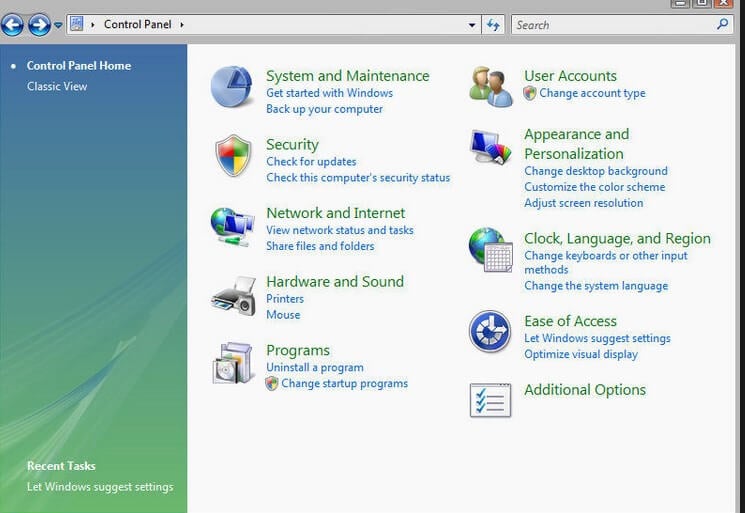 Step 3. Choose the System and Security tab on the Control Panel
Step 4. Click the Windows Firewall link from the options presented.
Step 5. Click the "Turn Windows Firewall on or off" then hit "Ok" in the subsequent window.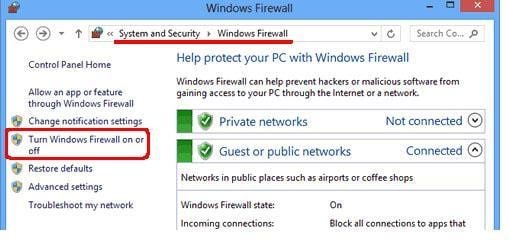 4. Update or reinstall iTunes
If the iTunes version you are running is outdated, then this could be one of the causes of iTunes error 2009. In such a scenario, your escape route could be updating or installing iTunes again. To update your iTunes into the latest version, follow the steps shown below.
Step 1. Just tap the iTunes icon to open its primary window. Locate and click the Help button at the top of the program's window.
Step 2. Scroll down the drop-down list and hit the option labeled Check for Updates. iTunes start downloading the latest version and when it has finished downloading, install it on your computer to resolve the iTunes error 2009.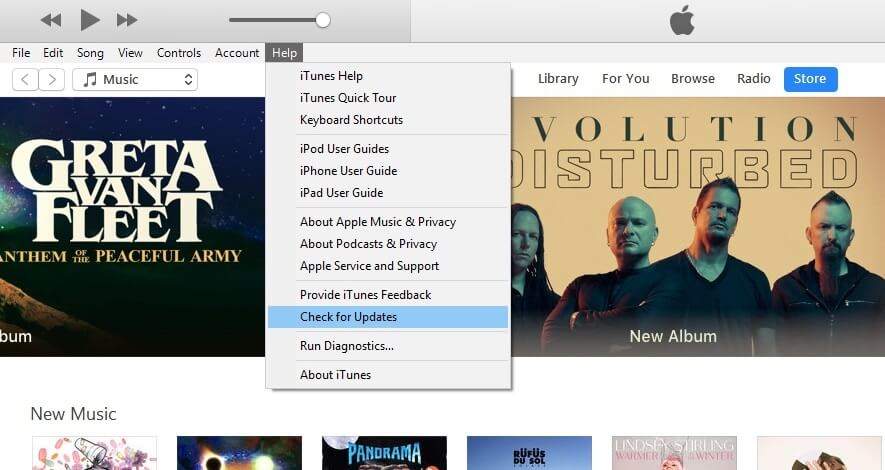 5. Disable iTunes helper
For Mac
Step 1. Open your Mac PC and navigate to System Preferences. Select Login items option just under the Account tab. Just tick the iTunesHelper application to hide it or rather disable it.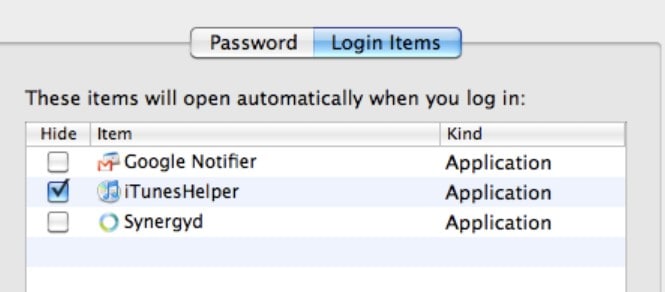 For Windows
Open your windows PC and go to the Start button. Now navigate Start>Run> MsConfig> and press the Enter button. Locate the iTunesHelper.exe and disable it.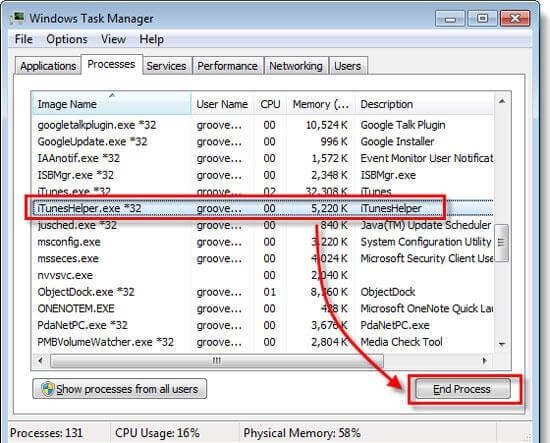 6. Change a USB cable or port(how to clean USB socket)
Whenever the iTunes error 2009 is experienced, there is a high likelihood of a hardware problem. Most cases the problem technically lies in hardware related issues. One of the apparent hardware problems is the connection which is nothing else but the USB cable and the respective ports on the device. It is crucial to check the cable you are trying to use is working correctly and that the port you are trying to fit in the cable is also in good condition. To check whether the cable and the port are in a properly working state, simply do the following.

Step 1. Check to ensure that the cable you are trying to fit the port is an Apple USB cable. Majorly it is advisable to use the original cable that the device came with. If it is not the case, just get a compatible Apple USB.
Step 2. The PC in question could be having a problem with the ports, so you can go ahead and try to connect your USB cable to another PC and see if the connection is established. If yes, then know your PC had issues with the port. Also, you can try different ports within your very same PC as you can get a good port.
You can clean the USB port by using a wet cotton swab with alcohol. Simply wipe everywhere both inside and the contacts.
7. Use another computer
More often, you could be putting more effort on other probable causes of iTunes error 2009, and maybe the issue simply lies on your PC. Your PC could be old and is running on the outdated system, or there are some hardware related issues. These ports could be literary worn and malfunctioned yet you are trying quite hard to connect with to a healthy USB cable and that by fact won't work.
Conclusion
As aforementioned, there a battery of options that can help decipher your iPhone 2009 error. However, working with a proven tool is what every iPhone user looks up to always. With experience in iPhone related issues, dr.fone - System Repair (iOS) is exceptional and should be your indispensable tool.