Our cell phones form an integral part of our lives. They help us to stay in touch with our closed ones, entertain us, assist us with our daily utilities, ensures safety etc. With the invention of smartphones, cell phones have got more significant. They are methods for correspondence, as well as for the storage of data and entertainment. Any error caused in the operating system of our phones leads to unnecessary delay in our day to day activities. Hence, becomes an important issue to deal with at our earliest.
What is iPhone error 2009 (iTunes error 2009)?
iPhone error 2009 or iTunes error 2009 appears on your iPhone when there is a third party hardware related issues. These may include but are not limited to problems with the USB cable, hubs, displays and the like. When your iPhone is showing iPhone error 2009 or iTunes error 2009 your iPhone stops functioning properly. Your phone's screen will be struck, thereby, forbidding you from performing any task on it. Issues regarding calling, messaging, and even battery starts cropping up.
Many times while we are updating or restoring our iPhones, iPads or other such devices, certain "error" messages are displayed on the screen. Out of the numerous errors that occur while updating or restoring your phone using iTunes one is that of the iTunes error 2009. iPhone error 2009 is just another error and it prevents the restoration or updating of your iPhone. However, there are a few simple tricks to fix the problem. These solutions are easy and can be carried out at your home itself.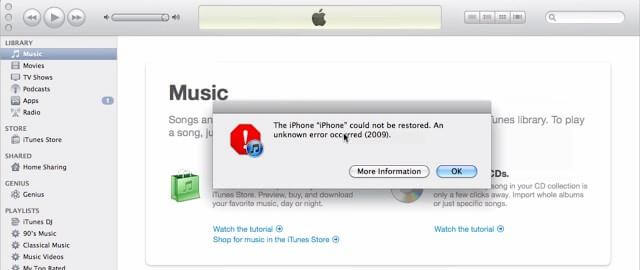 1. The Safest Way to Resolve iPhone Error 2009 without Data Loss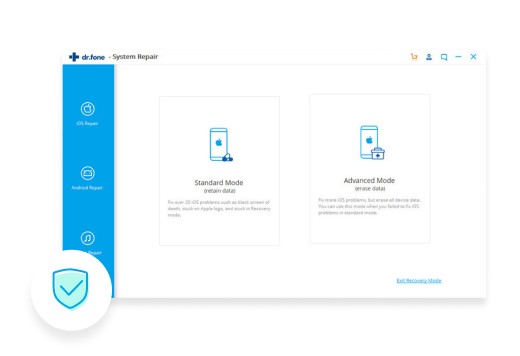 One of the most reliable ways to fix iTunes error 2009 problem or to fix iPhone error 2009 issue is the iOS System recovery feature of the iSkysoft toolbox. iSkysoft Toolbox - iOS System Recovery is one of the best ways to fix this error because it is easy and user-friendly software. It is, no doubt, one of the best platform available to resolve iOS System issues, that too with just a few strokes. You may use it for getting your phone fixed if you are dealing with any of problems like iPhone stuck in recovery mode, DFU mode, white Apple logo, frozen status, etc. You can have all these and many more issues resolved and, that too, without losing out on any of the essential data of yours.
Here are a few simple steps to fix iTunes error 2009 or to fix iPhone error 2009 using iSkysoft Toolbox
Step 1: Download the iSkysoft Toolbox software and install it on your PC or Mac. Connect your iPhone to the computer and then launch the software. Click on the "System Recovery" button. Tap on the "Start" option.
Step 2: It will download the iOS firmware for the current version and subsequently completes the process, which is the crucial step for fix iPhone erro 2009.
Step 3: After that, iSkysoft Toolbox will start repair your iPhone system. When the whole process is done, you will get the notification like the screenshot below. Now the error 2009 issue is fixed! It won't loss any data on your iPhone during the process.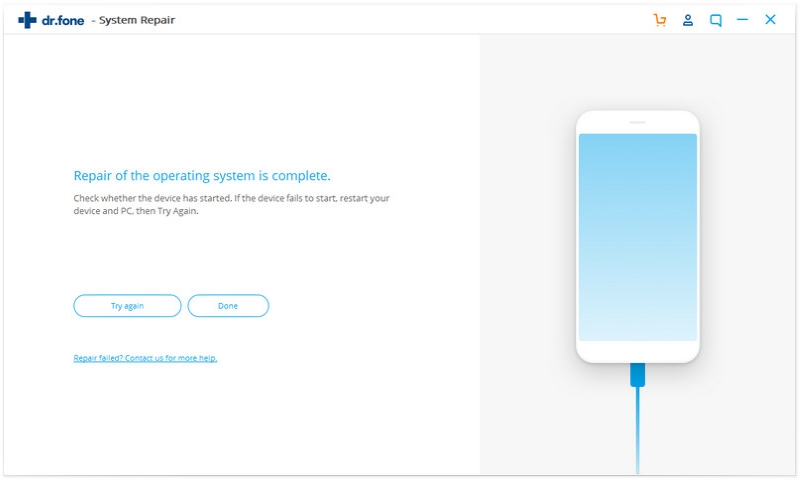 2. Restart Your Device
The most common and easiest way to fix iPhone error 2009 is to restart your iOS device. Once the device reboots, open iTunes and start the update and the restore procedure over again. This is, in fact, one of the fastest ways to fix iPhone error 2009 (iTunes error 2009). Here are a few simple steps to restart and fix iTunes error 2009.
Step 1: Switch off your device by holding the "Sleep/Wake" button and drag the slider that appears on the screen so as to switch off your device.
Step 2: Switch the device on after some time and restart iTunes.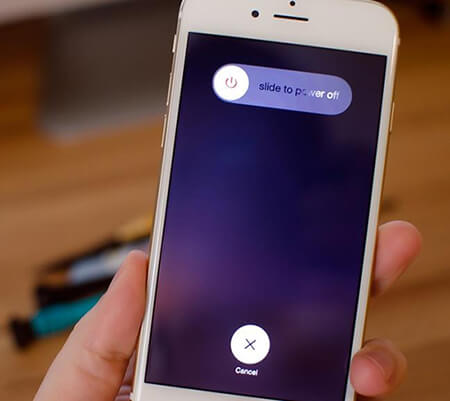 3. Update your iTunes App
Update iTunes in order to fix iPhone error 2009 or iTunes error 2009. Firstly check for new updates of iTunes and if an update is available, download and install it from the Apple store.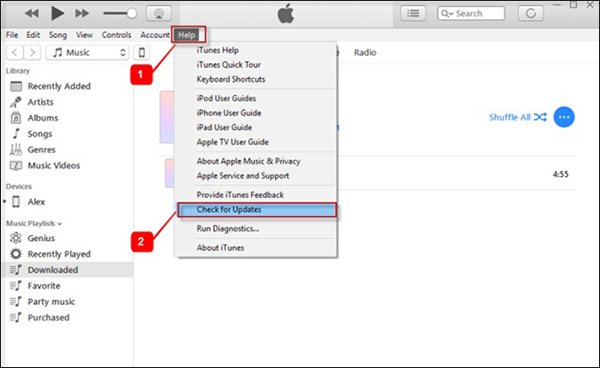 4. Restore your iPhone
Another method to fix the 2009 error is to factory restore your iPhone. It is necessary to make sure you've backed up your phone before taking this step. Here's how you can carry out the restoration process:
Step 1:Use a USB cable to connect your iPhone to your PC. Launch the iTunes App on your computer.
Step 2: When the app is launched click on the device icon present at the top to see a summary of your phone. Click the option titled 'Restore iPhone'. This will ensure that the factory restore is carried out and will hence solve the error.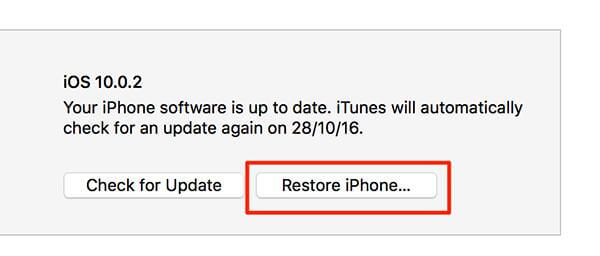 5. Check your Anti-Virus
Make sure that your antivirus system is fully updated. It is quite strange that the antivirus can sometimes cause the iPhone error 2009 prompt or iTunes error 2009 issue. Ensure that the antivirus in your device is updated to its latest version. Once the antivirus is updated, try updating the operating system of your device.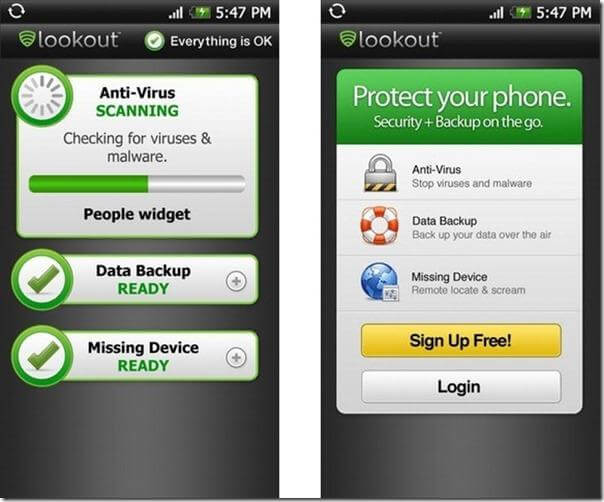 6. Disabling the iTunes helper
Disable iTunes helper on your device. In Mac system, go to "System Preferences" under "Account" and click on "Login items". Locate "iTunes helper" and disable it.

In Windows system, go to Start> Run> MsConfig> Enter. Locate "iTunes helper" and disable it.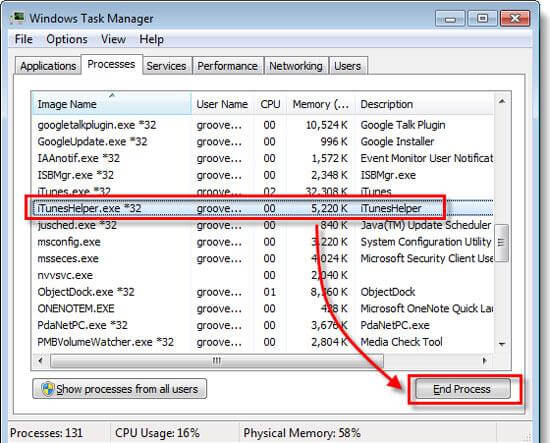 However, iTunes will soon re-enable itself. Hence, it is important that the iTunes helper remains disabled till the updating process is completed.
In this way, one can easily fix iPhone error 2009 or fix iTunes error 2009. Our phones are an integral part of our lives. Any problem with our cell phones sends us into an instant panic attack. When our iPhone faces error 2009 problem, these simple fixes often come in handy. Therefore, when your iPhone is showing error 2009 problem, you can easily fix it by trying out any of the above mentioned processes.
Restoring your iPhone, iPod touch, or iPad can resolve an assortment of issues. However, now and then you'll encounter issues when you endeavour to restore your device(s) with iTunes. You may have gotten a "This device can't be restored Error 2009" message from iTunes before, and lamentably, you may have been compelled to do some research to try and start to comprehend why you're getting the error, which can cause a huge amount of disappointment.
Sadly, sometimes the issues with restoring your iPhones appear to come up even during worst of times. In this article, we have discussed the most widely recognized iTunes restore errors and how to settle it so you don't need to invest hours exploring for solutions without anyone else's help. These solutions are easy to follow and do not require the assistance of an expert in order to fix iPhone error 2009 or iTunes error 2009.