What is error 13014 when opening iTunes? No of the current thread provides a solution. Thanks.
Well, if you have undergone error 13014 while trying to open iTunes, and have no clue about what to do. We ensure you that you reached the right place. We have a plethora of options for you to get rid of this annoying situation. iTunes being the basic mode of backing up, restoring or syncing your iPhone with your computer plays a key role. When you are cut off from accessing this thing, it becomes troublesome to manage your iPhone at its best.
But, don't bother. We have you covered! Keep reading and exploring more. What is iTunes Error 13014?
Now, come to what iTunes error 13014 is. This error results while you try to sync music to your iOS device using iTunes. Also, when the hard drive memory runs low, iTunes throws up this tantrum at you. When your device can't be synced with iTunes, you might get a 'iPhone cannot be synced' message or iTunes is unable to copy a certain song to your device along with unknown error 13014.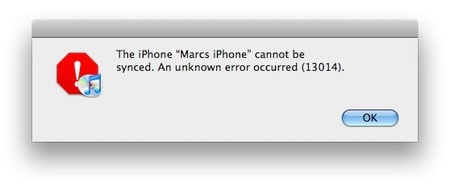 Part 1. Problems and Causes Related to Error 13014
After learning about error 13014, let's see what the related problems are and why it happens. As getting the 'an unknown error occurred 13014' seems pretty annoying, when you are trying to connect your iPhone, when you are syncing your iPhone, starting iTunes, or right after you download a song, iTunes makes your computer run dead slow with a lagged mouse or keyboard input. Here are the causes of iTunes error 13014:
When computer is infected with malware or virus.
Accidental or incomplete deletion of iTunes related files.
When iTunes download is corrupted or the installation is incomplete.
Windows or iTunes software changes corrupting the Windows registry.
Damaged or corrupted Windows system files or iTunes files.
Part 2. Solutions to Fix iTunes Error 13014
Now that you are well aware of the various reasons behind iTunes error 13014, how about exploring the solutions at hand.
Method 1: Free up storage in hard drive
As we have already discussed, a jam-packed hard drive attracts iTunes error 13014. And, it's often noticed that, freeing up hard drive space eases the issue to great extent. Try deleting unnecessary data from your computer and fix iTunes error 13014 with ease.
Method 2: Reinstall the latest version of iTunes
Since, corrupted downloads and incomplete installations lead to iTunes 13014 issue. You must take care to have the latest and clean iTunes version on your computer.
Here is how to uninstall iTunes:
On Windows:
1. Press 'Windows' + 'X' together and go to 'Control Panel'.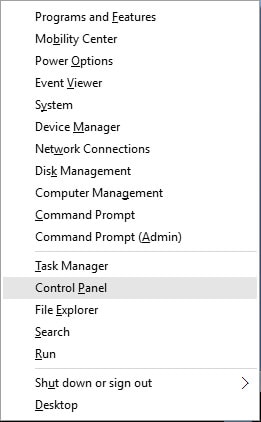 2. Now, you need to look for the 'Programs and Features' option and click on it.
3. It will then redirect you to a new window, where an entire list of programs installed over your PC is available. Locate 'iTunes' on that list and then hit the 'Uninstall' button.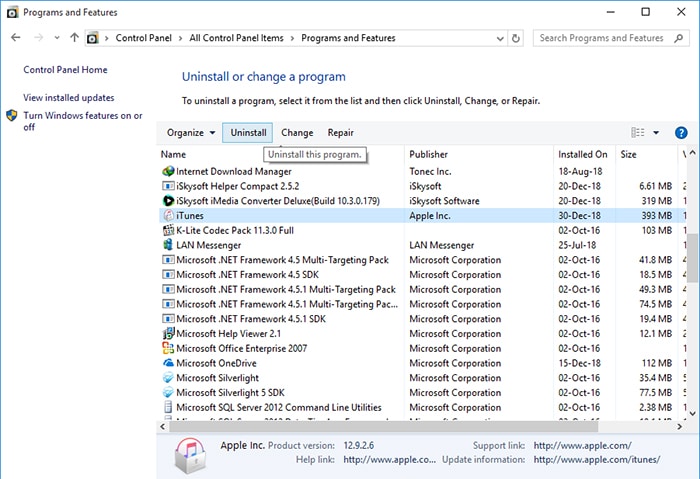 4. Now that iTunes has been uninstalled, press the 'Restart' button to restart the computer.
On Mac:
1. Browse the 'Applications' folder and find 'iTunes.app' there. Right-tap over it and click 'Get Info'.
2. Tap the padlock icon and key in admin password.
3. Expand 'Sharing & Permissions' and tap 'Read & Write' option. Allow it for all, by selecting the 'everyone' option.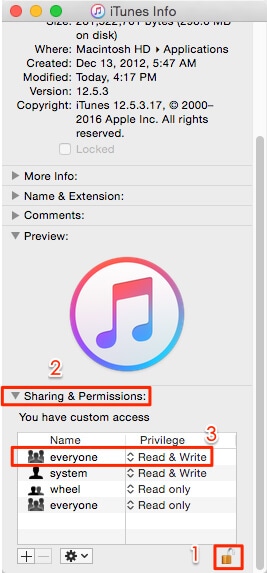 4. Exit the 'Get Info' windows now. Now, you need to drag iTunes to 'Trash' and then empty 'Trash'.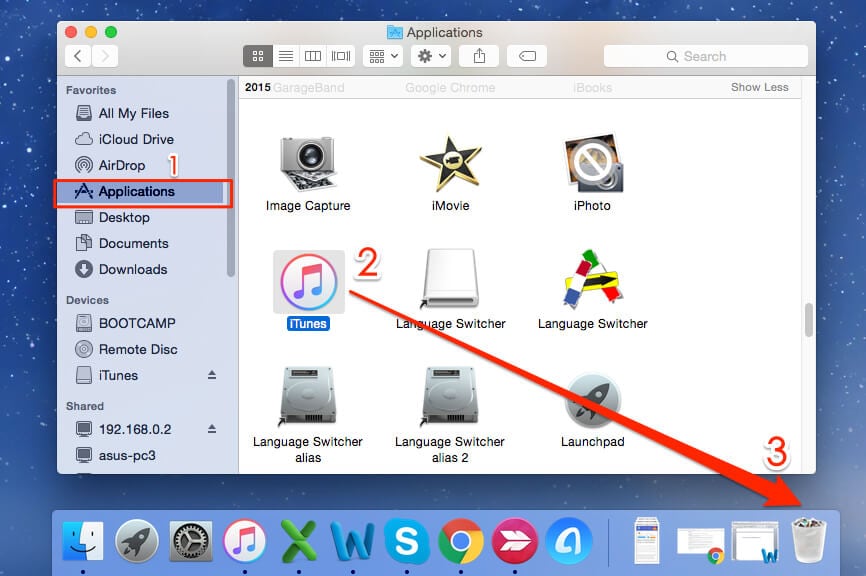 Next, all iTunes related components need to be removed in the said order (for Windows only):
First of all, remove 'iTunes'.
Then get rid of 'Apple Software Update' followed by 'Apple Mobile Device Support'.
Delete 'Bonjour' after that and then click 'Apple Application Support 32-bit'.
At last, delete 'Apple Application Support 64-bit'.
If 2 versions of Apple Application Support or iTunes are there, remove all of them.
Reinstall iTunes latest version:
Windows:
Download iTunes on your Windows system and find the iTunes setup file.
Right-tap on the iTunes setup file and scroll to 'Properties'.
Tap that and go to 'Compatibility' option. Now, hit over 'Run this program in Compatibility mode' and then install iTunes.
Mac:
Launch 'App Store' on your Mac computer.
Click on 'Update' or 'Software Update' for OS X older than Mountain Lion.
Now, you got to install iTunes.
Method 3: Quit and reopen iTunes, restart your computer also
Sometimes, iTunes unknown error 13014 and related problems might get resolved by restarting computer and relaunching iTunes. First of all, quit iTunes and then restart your computer. Once the computer reboots, launch iTunes and try connecting your iPhone.
Method 4: Disable anti-virus software temporarily
Well, before you proceed with disabling anti-virus software on your computer. Make sure to exit iTunes, so that there is no clash between both the applications running parallel. Once iTunes is closed, go to the anti-virus settings and then disable it temporarily. Every software has different steps and procedures to get it disabled. So, it's recommended to go thoroughly with your anti-virus program settings and follow the process accordingly.
Method 5: Delete Genius files in iTunes library
iTunes Genius is an interesting segment added to iTunes. Apart from automatically creating wonderful playlists, it locates new music so that you can buy it on iTunes Store. But, the major setback with this feature is, it eats up a good amount of space over the iTunes screen. If you don't use it frequently, it's better to delete and free up the slot. In case, iTunes unknown error 13014 is occurring due to Genius, you might need to remove it entirely and get things back on track.
In this part of the article, we will show you how to turn off and then delete iTunes Genius.
In order to 'turn off' Genius on your Mac and Windows PC:
First, launch iTunes and then open 'File'. Then browse for 'Library' and hit on 'Turn Off Genius'.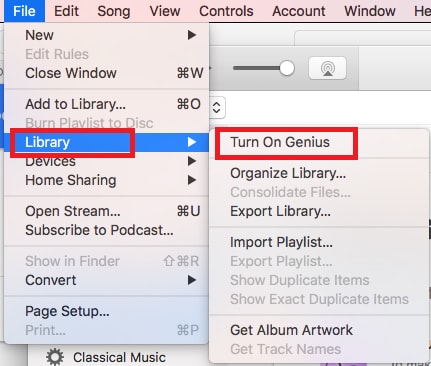 For older iTunes versions, you can go to 'Store' and then tap 'Turn Off Genius'. It will stop Genius from interfering with iTunes.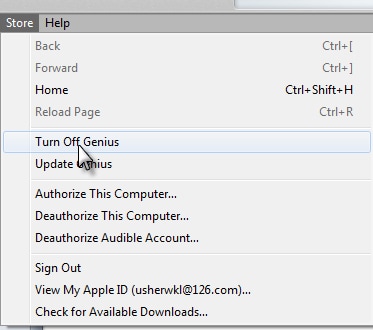 Now, here's the step by step tutorial to 'delete' Genius files in iTunes library:
On your Windows PC:
1. Go to 'C:\Users\[username]\Music\iTunes\' and locate the delete 'iTunes Library Genius.itdb' file.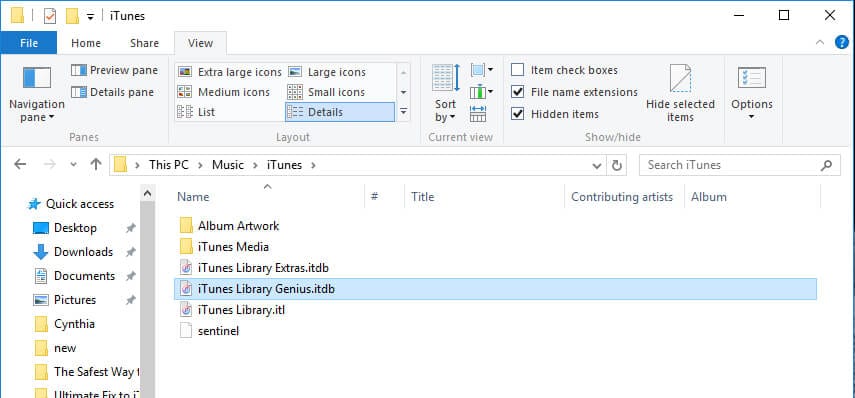 2. Now, delete the file and then empty your computer 'Recycle Bin'.
3. Reboot your Windows PC afterwards to make the changes effective.
Having a Mac computer:
1. You got to visit '~/Users/[username]/Music/iTunes/' and search the iTunes Library file.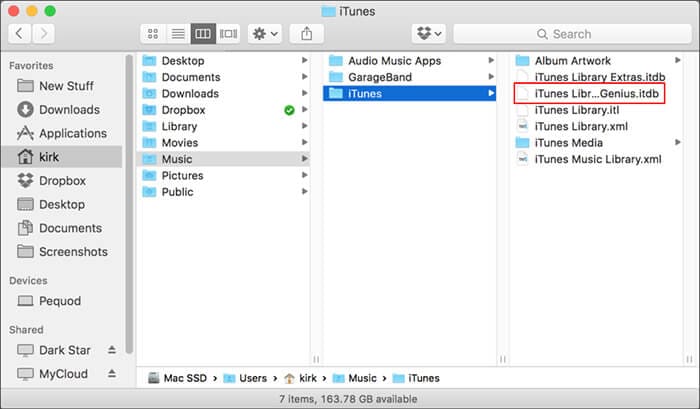 2. Delete the 'iTunes Library Genius.itdb' file thereafter. Empty Mac computer's 'Trash'.
3. Finally, reboot your Mac.
Method 6: Unplug your iPhone/iPad/iPod
If the problem persists and you keep on seeing error 13014 iTunes won't open on your iTunes interface. It is high time that you take a look on your iPhone accessories such as USB cables. Unless they have successfully connected, iTunes can't detect your iPhone nor do read data or perform syncing. In case, there is any issue with the USB cable or port, your device won't establish a connection properly and show you errors. to prevent that, make sure to use an Apple authorized cable and connect your iPhone to iTunes. Stay away from cables which are not genuine. They will corrupt your iPhone data and wreak havoc with your iPhone. Genuine Apple cable ensures that there are no mishaps with your data or iPhone. Once you disconnect your iPhone/iPad/iPod get the authentic
Method 7: How to fix iTunes error 13014 when an Apple device is connected
Finally, as every other method went futile. We would suggest you the last resort to fix error 13014 on Mac or Windows. dr.fone - System Repair (iOS) is one ultimate tool for getting rid of iTunes error 13014 for once and all. Whether your iPhone got stuck in start loop, recovery mode, black screen or Apple logo, dr.fone – System Repair (iOS) is there to sort it out for you. The icing on the cake feature of this application is, while it effectively repairs major iOS system issues, there is no data loss at all. Moreover, it supports all iOS device models and the latest iOS versions as well. Apart from that, you can run the software on both a Windows and Mac computer alike.
Let's have a look over the most promising features of dr.fone – System Repair (OS):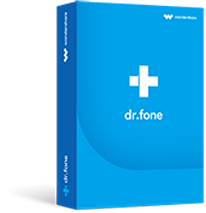 Best iPhone/iPad system recovery tool
This software is very intuitive to work around.
It can resolve almost every iOS system issue.
While fixing these iOS issues, you don't have to fear for data loss.
The process is very simple and easy to adapt.
It can run both on a Windows computer as well as a Mac system.
4,290,481
people have downloaded it
Here comes the step by step guide for dr.fone – System Repair (iOS):
Step 1: Download dr.fone – System Repair (iOS) on your computer
First and foremost, download dr.fone – System Repair (iOS) on your computer from the official website. Once the download process is over, install it properly and launch it. Now, hit on the 'System Repair' tab over the program interface.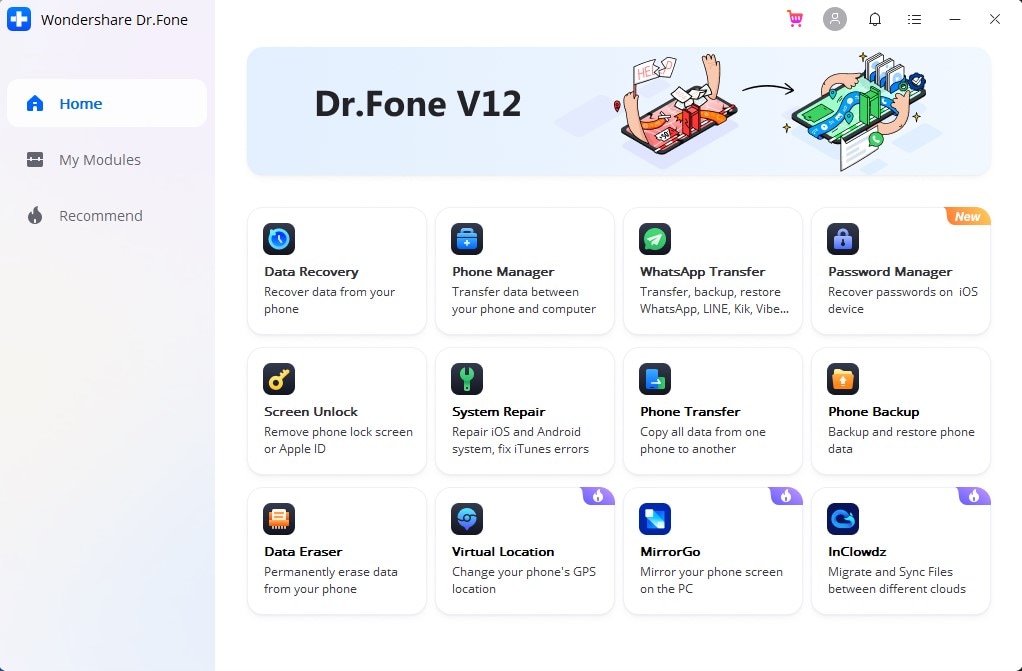 Step 2: Tap "Next" to proceed
Connect your iPhone using an authentic lightning cable. Now, click the 'Start' button. Next, tap on the 'Next' button.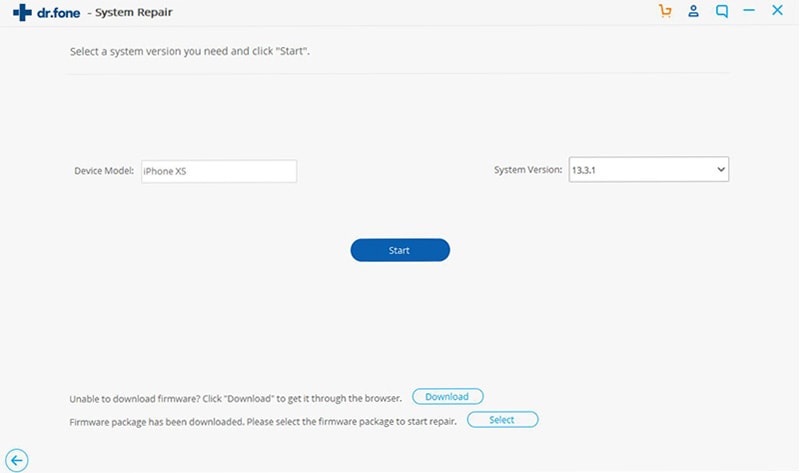 Step 3: Boot your iPhone in DFU mode
You need to put it in DFU mode. Follow the onscreen guide to boot your device into DFU mode.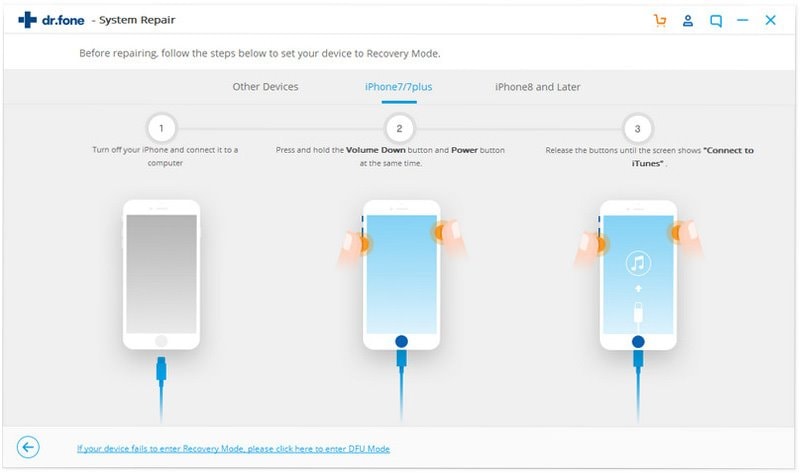 Step 4: Get the firmware Downloaded
In the following screen, dr.fone – System Repair (iOS) will fetch your iOS device information like model and latest compatible firmware version for it. You just need to verify the information and then hit the 'Download' button. Wait for a while, the iOS firmware will be downloaded within few minutes.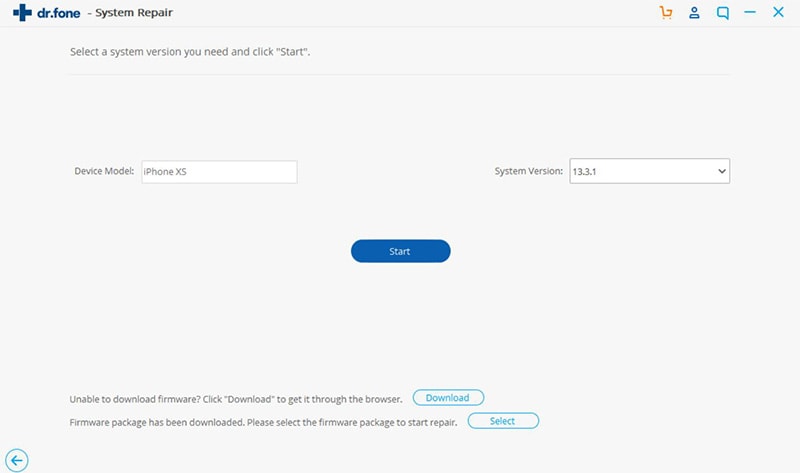 Step 5: Fix the iOS (iTunes 13014 error) issues
Now, you got to press the 'Fix Now' button, as the iOS firmware is downloaded properly. This will initiate the fixing process. Within a short while, iTunes error gets fixed without causing any data loss and you can then connect/sync your iPhone and iTunes seamlessly.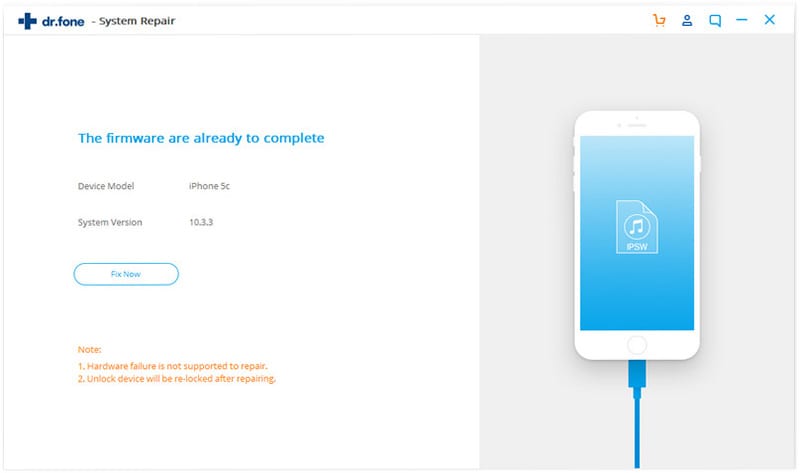 Note: To protect your data from data loss during the process, ensure to mark the 'Retain native data' option from the software interface before starting the fixing process.
Conclusion
From the above article, it is evident that dr.fone – System Repair (iOS) is the ultimate tool to fix iTunes error 13014 along with other iOS system issues. Apart from fixing these errors, the best part about this software is, it doesn't cause any loss to your iPhone data. Being a 100% secure method, dr.fone – System Repair (iOS) ensures that all the iOS issues are handled with utmost care. Neither your computer nor your iPhone is at risk using this application.