It is a cold night, and you only have your iPhone device to keep you company. You decide to update your iTunes so it can work better. Then it happens.
You get the iTunes error 23, meaning that you cannot go on using your device, and at times, this error can lead to data loss.
You do not have to panic, since we have the solutions that you need.
In this article, you get the ideal iPhone 4 error 23 solution.
Part 1. An overview of iTunes error 23
Common symptoms of iTunes error 23
The iPhone error 23 is a common error that appears after you have restored or updated your iTunes software. This error commonly affects the network, meaning that your iPhone cannot communicate with iTunes, and at times can lead to data loss.
Common causes of iTunes error 23
1. Incomplete or corrupted download of iTunes files
2. An iTunes-related software update or installation messed up with the Windows registry
3. A recent virus or malware infection corrupted crucial system files
4. Firewall or third-party security tools are affecting connectivity
5. Conflict with other tools in your computer or iPhone.
6. Missing Mac address on your iPhone
7. IMEI issues on the iPhone
8. Network isolation
Part 2. How to restore your iPhone/iPad without iTunes error 23
It is time to update your iPhone or restore it to a certain time, without having to do too much. iTunes is your perfect avenue for performing any of the two tasks.
So you begin restoring or updating and then somewhere in the middle, you get the common and dreaded error code 23 on your device or computer.
Now you begin wondering if you may have lost some important data when the update was stopped.
Well, thanks to dr.fone - System Repair (iOS), you can relax and know that you have a great iPhone 4 error 23 solution.
This is a tool that fixes a wide range of errors and other issues that affect iPhones and other iOS devices.
Simply follow the steps outlined below and you iPhone will be back to normal within a very short time.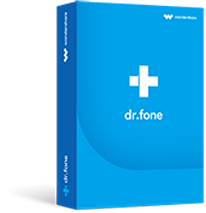 Best iPhone/iPad error 23 solution 2019
Full iOS compatibility - This is one of the most appealing features that you get with this tool. It does not matter which iOS device you are using or what version of the operating system is running on your device. Simply connect the device to your computer and dr.fone - System Repair (iOS) will recognize your device.
Ease of Use - You do not have to be a computer geek in order to use this tool. It comes with an intuitive user interface that simply guides you through the steps that you have to follow. The tool is so simple, that someone using it for the first time will be able to repair the error with ease.
100% data protection - The reason why people panic when they see errors on their devices is because they do not want to lose their data. With this tool, you will repair the iTunes error 23 without losing any data at all.
4,290,481 people have downloaded it
Step 1. Launch dr.fone - System Repair (iOS)
Start off by visiting the official dr.fone download page and then download and install the application. Once installed, launch it and then proceed to the home screen and activate the "System Repair" feature.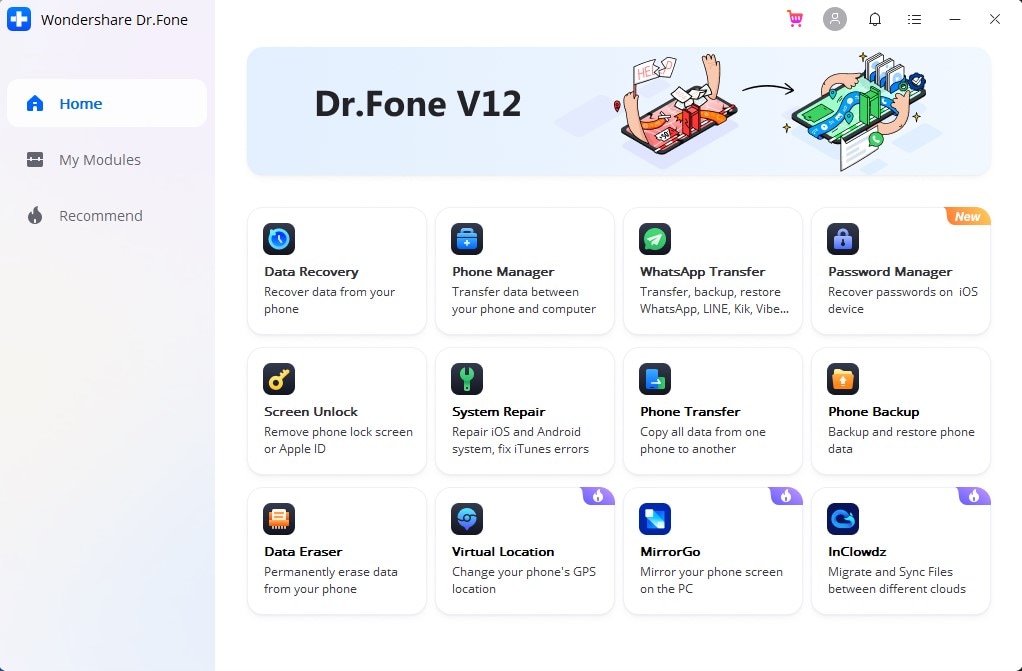 Step 2. Let dr.fone - System Repair (iOS) do the rest
Once you have activated the "Repair" tool, you will be presented with a pop-up window which will show all the errors that the tool can fix. You do not need to select any of the issues, since the tool will go ahead and find out what issue you want to fix once you click on the "Start" button.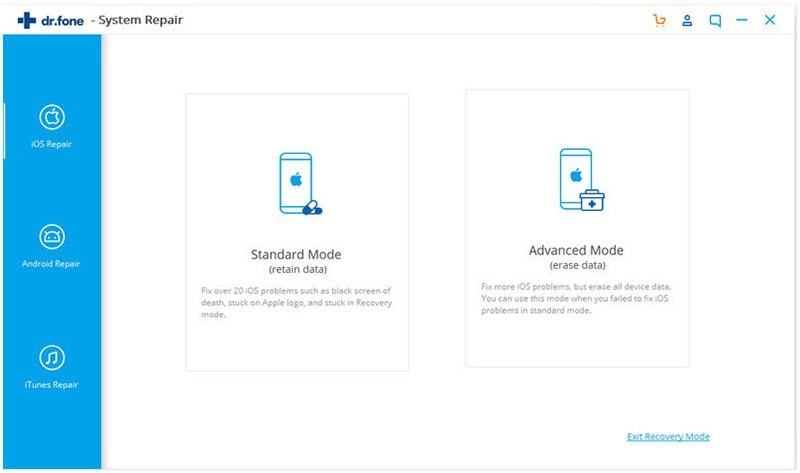 Step 3. Activate DFU mode
After successful connection and identification of your iPhone by the computer, you will clearly see the details of your iPhone. At this point, simply click on "Next" to go to the next step.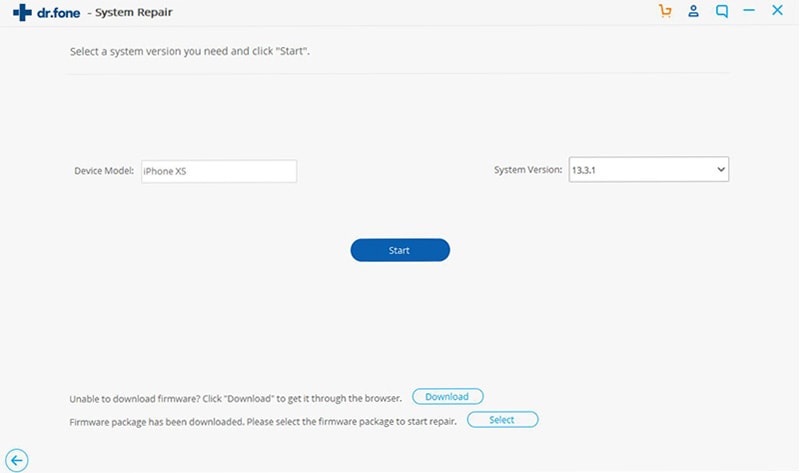 If there is a deeper issue with your device, it will not be recognized. It is at this crucial juncture that dr.fone will ask you to go into DFU mode.
Getting into DFU mode is not as scary as it seems. Simply follow the steps below.
For iPhone 7/7 Plus:
1. Hit the "Start" button.
2. Follow this by simultaneously holding down the "Power" and "Volume Down" buttons.
3. Release the "Power" button, but do not let go of the "Volume Down" button.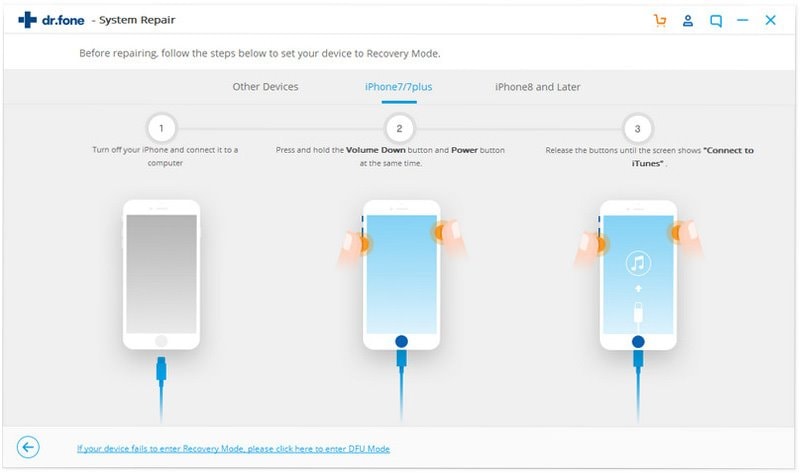 For iPhone 8/8 Plus:
1. Connect your iPhone to your computer after you have completely put it off.
2. Follow this up by pressing and letting go of the "Volume Up" button and then "Volume Down" button.
3. After this, hit the side button and then wait for the device to enter DFU mode,
For other iOS versions and devices
1. Switch off your iPhone, connect it to the computer before pressing the "Start" button.
2. Immediately long-press the "Home" and "Power" buttons simultaneously.
3. Let go of the "Power" button but keep the "Home" button pressed.
Step 4. Confirm your device
Now that your iPhone is in DFU mode, it will be recognized by dr.fone. Now go ahead and confirm the necessary details and options and then go ahead and download the firmware. You may not be sure about the model of your iPhone. Do not worry, under the "Download" button, there is a green link, which you click and let the tool get the requisite firmware automatically.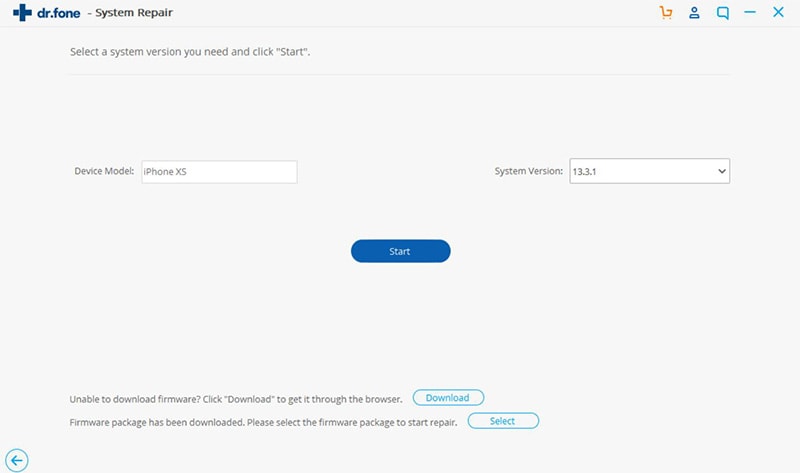 After you have filled out the details, you may go ahead and click on the "Download' button. The download could take some time, so you have to be patient. Do not disconnect the device from the computer for whatever reason.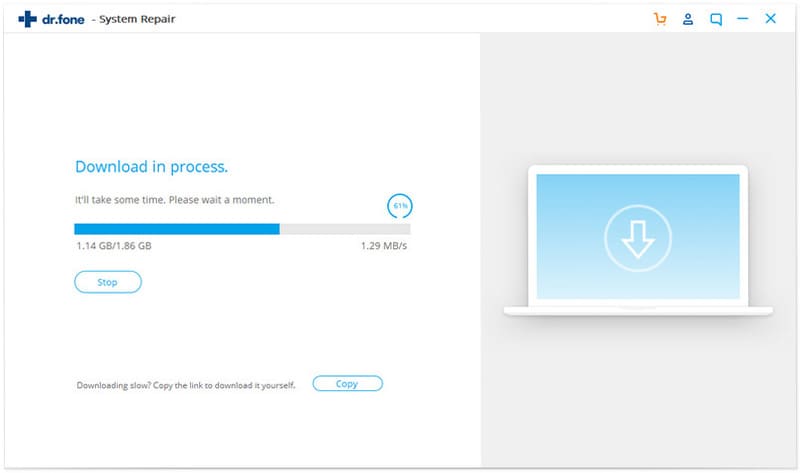 If you had the foresight and kept a copy of the firmware on your computer from the past, then you simply have to browse for its location and then load it to your device.
Step 5. Repair your device
Once you have the firmware activate don your iPhone, it is now time for you to finally get rid of the iTunes error 23 issue. The option marked "Retain Native Data" must be checked if you do not want to risk any data loss.
Now you can heave a sigh of relief and hit the "Fix Now" button.
With this final step, you will remove the problem causing the iPhone 4 error 23. Now you can continue restoring or updating your iPhone like you were before.
Part 3. Quit and reopen iTunes to fix error 23
At times, the computer or iTunes may be the ones causing an error 23 on your device. Like all other devices or computers, simply restarting the applications may remove such glitches and restore normal functioning.
1. Go to iTunes and completely log out
2. Give the computer a few seconds, and then restart iTunes once more.
3. Enter your Apple ID and Password afresh.
Now check and see if your update or restoration will continue without having any iTunes iPhone 4 error 23 notification.
Restarting programs can work wonders so you do not have to go through tedious processes.
Part 4. Update iTunes to avoid iTunes error 23
An obsolete or outdated version of iTunes can also lead to an error 23 on your iPhone. The version that you are having on your computer may also not be compatible with the iPhone that you are using. Updating to the latest version of iTunes will resolve this hiccup.
1. Go into your iTunes account and navigate to "Help".
2. Scroll down till you get to the "Update" option.
3. iTunes will scan the version that you are sing and tell you if you are using an outdated version.
4. Simply accept the question to update to the most recent version.
5. Once updated, connect the iPhone to the computer and check to see if you still get the pesky error 23 notification.

Part 5. Temporarily disable your third-party security software to fix error 23
At certain times, having your firewall or anti-virus set at high protection levels can interfere with updates and downloads from iTunes. It is possible to whitelist certain downloads and programs, but this is tedious. The best thing is to temporarily disable the security applications.
Go to the settings page of your antivirus and then choose "Turn off temporarily". Now connect your iPhone to your computer and access the iTunes restore or update files you were downloading.
This way, you will not have any more iTunes error code 23 notifications popping up.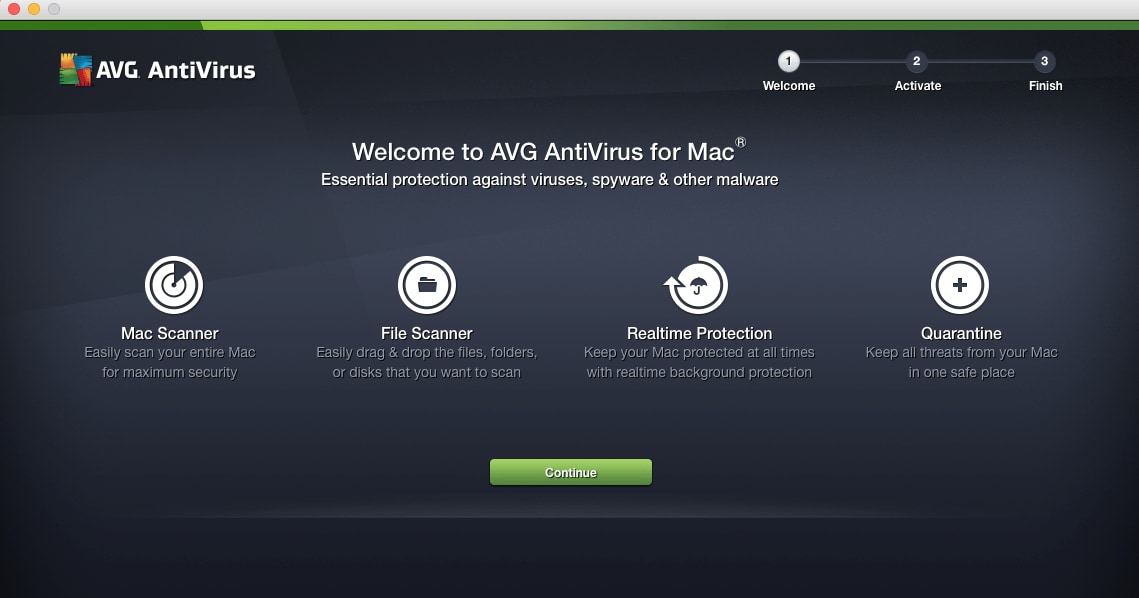 Part 6. Check outdated or modified software
An error 23 iPhone notification can be caused by having corrupted or outdated system or software files on your computer. iTunes will regularly update itself on your computer, and you have to keep up and update versions of system files.
Sometimes your software files may bring about errors which they would not if they had been patched or updated. You can get rid of the iPhone error 23 by simply updating system and software files that are used when connecting to iTunes.
Part 7. Enter your device into DFU mode to fix iTunes error 23
When looking at how to connect your iPhone to your computer when using dr.fone, you saw how you can enter your device into DFU mode.
To recap, when you need to go into DFU mode, start off by turning off your iPhone
1. Launch iTunes and then connect the device to the computer using a USB cable
2. Hold the "Home" for a few seconds followed by the "Power" button.
3. Release the "Power" button without letting go of the "Home" button.
4. You will then see "Connect to iTunes" flashing on the screen.
5. Now you are connected to iTunes in recovery mode. Go ahead and restore or update your data.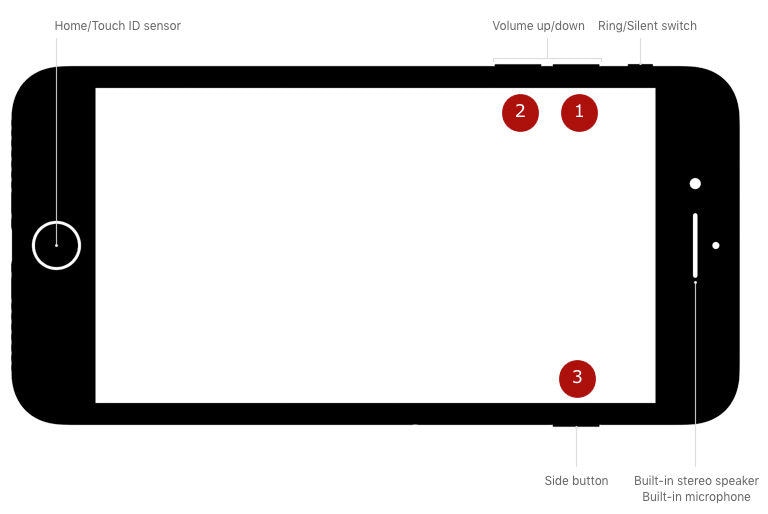 Part 8. Check hardware issues to fix iPhone error 23
1. Check Network Connection
When you get comfortable with tweaking your computer settings, you know that your network connections can sometimes cause a lot of connectivity problems including the iTunes error 23.
1. Access your "Control Panel" and then pick "Network and Internet".
2. Start the troubleshooter and then let it run its course.
3. If there is an issue, you need to check on the (TCP/IPv6) section and make sure that it is not checked.
Once done, get out of Control Panel, Restart the computer and then try reconnecting to iTunes once more.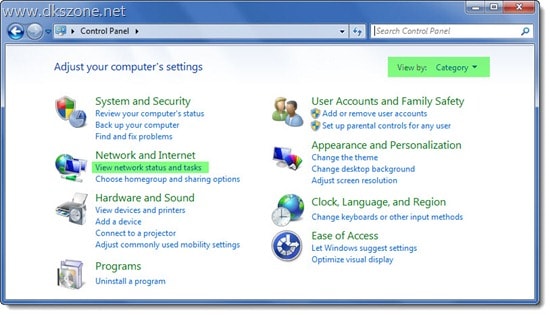 2. Check the USB cable
iTunes and iPhones are very particular to USB cables. The first thing you must ensure is that you are using an original iPhone USB cable for the model that you have.
It is best to use the cable that came with the device in the first place.
You may also check the USB cable and make sure that there are no loose connection in the cable. If there are, you will be risking frying your device. Go to your local iPhone store and get a replacement USB cable.
You should also check whether your USB port has been affected by another tool.
Check if your USB cable works well with another computer. If it does, then you need to reconfigure the USB port that you are using.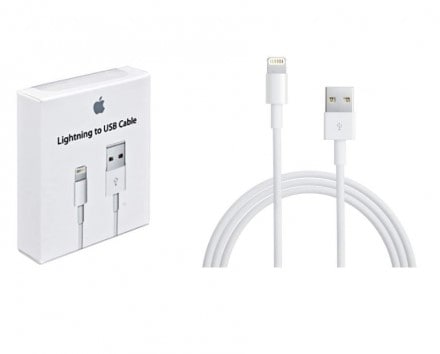 Part 9. Contact Apple Support to help solving iTunes error 23
The last and final resort is to contact Apple support and ask them to help you resolve the iTunes error 23 issue. Sometimes they have articles which are directed at particular errors and if you cannot find them, the support staff will help you pout.
In conclusion
Using the steps outlined above, you do not have to worry about the iTunes error 23 problem. You can now fix the issue and continue with your restoration or updates just like you did in the past.
Get dr.fone - System Repair (iOS) and never have to worry about any errors on your iPhone or iPad in the future.