When you think about it, getting any type of error on your iPhone or iPad makes your heart skip a beat, right? Well, an iTunes Error 3 on your device will make you want to weep, since you cannot get into your favorite files on iTunes.
"Hello, I have a problem with my iPhone 5 CDMA. I tore my Audio Control & Power button ex cable, and I just put it back together, and now I have no service...so I entered my phone into DFU mode and now it can't recover. It gets to a little bit half way and then on iTunes I get Error (3)??? Do I have to get a new cable or what? Please help I've replaced the power button already."
- one lament by an iPhone forum user called Mikala
The reply that he got from another user was that there was no solution for this issue apart from using his warranty, if it was still valid, to replace the iPhone.
That must have hit him hard. What would you have told him to do? Here is a great way of getting your iTunes Error 3 fixed once and for all, without having to give up your favorite device.
Part 1. The Most Effective Way to solve iTunes Error 3
It happens to many people very often. You update your iPhone and it suddenly gets the flu and cannot work as it should due to technical issues such as iPhone error 3.
dr.fone – System Repair (iOS) is the perfect application to bring back your iPhone, iPad, or iPod from the brink of death. With this software, you can repair issues such as iTunes error code 3, spontaneous restarting, looping Apple logo, white/black screen, and many other types of errors.
The application is powerful and comes with an arsenal of tools that help you keep your iPhone in perfect operating mode at all times. No more worrying about errors onyour device when you have this tool.
Take a peek at some of the powerful features that come with the app.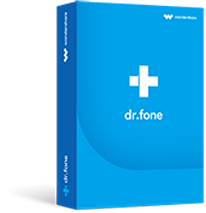 Perfect iPhone/iPad system recovery program
Ease of use- You do not have to be a computer geek in order to use this tool. The interface is easy-to-follow and self-explanatory. All you have to do is connect the iPhone, iPad or iPod touch to your computer, launch dr.fone, go to iOS repair and follow some simple on-screen prompts and the error 3 iPhone hiccup will be solved.
Full iOS compatibility– You do not have to get several versions of this application to solve error 3 iTunes issues for different iOS versions. The latest version of the software is compatible with all iOS versions. Your one-stop shop for all iOS maladies.
No data loss– losing your videos, contacts, pictures and other important data can be a huge setback. With this tool, you can safely repair iPhone 4S error 3 problems without risking the loss of your valuables on the device.
4,290,481 people have downloaded it
Step 1. Launch dr.fone –

System

Repair (iOS)
Get to the official dr.fone site, download the tool and install it on your computer. Once installed, launch the application to go to the home screen and then click on the "System Repair" module.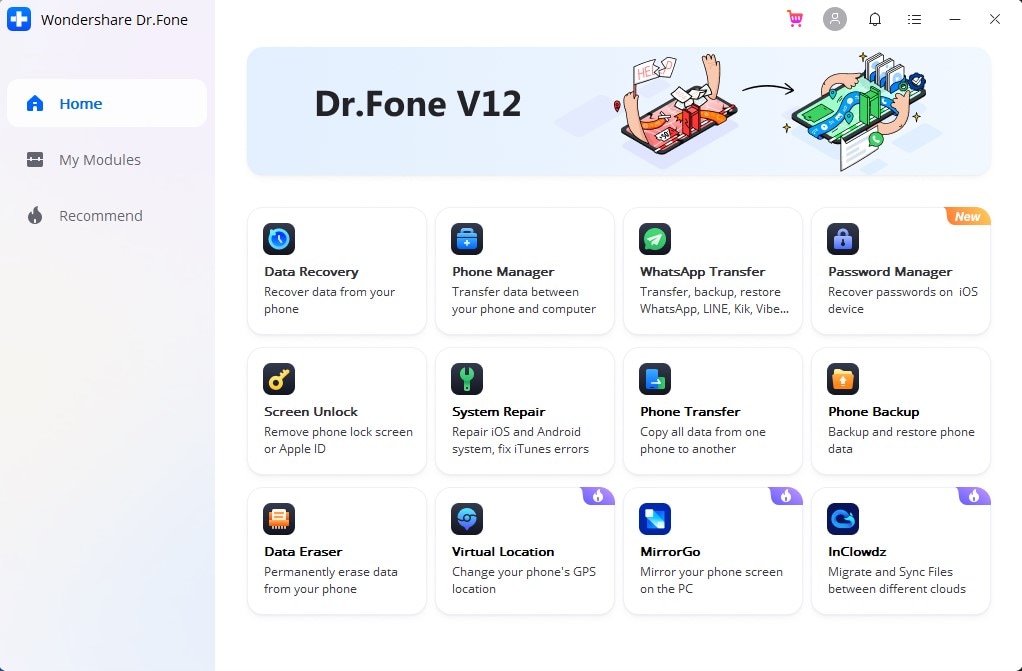 Step 2. Select the problem that you want to solve
Access the "System Repair" module, and a popup window having a list of common iOS system problems will appear. Drag the scroll bar downwards until you get to know all the errors that you could address via this program.
The background color of the selected issue will turn to turquoise, which prompts youto connect your iPhone to your computer using a lightning cable and then click on "Start" to proceed with fixing the error 3 iPhone problem.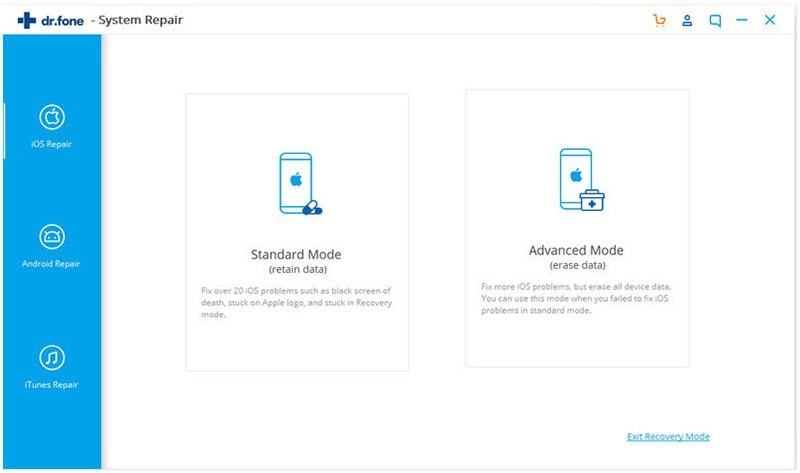 Step 3. Activate DFU mode
The details of your device will be displayed, indicating that the connection was successful. Click on "Next" to continue.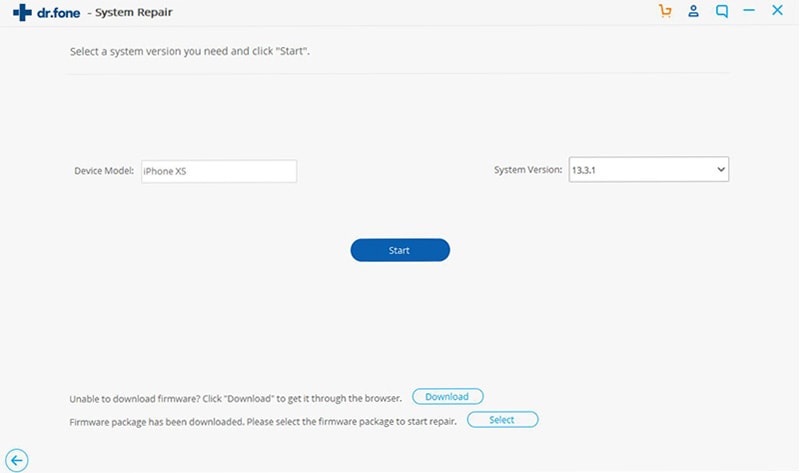 If by chance your iPhone is not recognized, then the issue might be more complex than you thought. No need to fret.
dr.fone – System Repair (iOS) will prompt you to reboot your device into DFU mode.
How do you go about it? It's quite simple really.
For iPhone 7/7 Plus:
Press the Start button.
Immediately press and hold the Volume Down and "Power" buttons simultaneously.
Let go of the "Power" button and keep the "Volume Down" button pressed.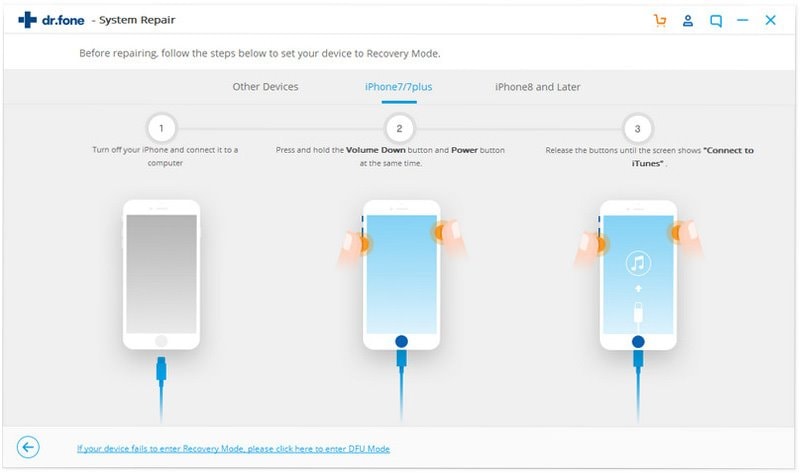 For iPhone 8/8 Plus:
Connect the device to your computer after switching it off.
Press and release the "Volume Up" button and immediately press and release the "Volume Down" button.
Press and hold the button on the side till you enter Recovery Mode.
For other iOS versions and devices:
Hit the "Start" button after connecting the iPhone to your computer.
Simultaneously long-press the "Power" and "Home" buttons.
Let go of the "Power" button.
Step 4. Confirm your device
Now that your iPhone, iPad or iPod Touch is detected, confirm the required options and then proceed to download the corresponding firmware. Click on the green link under the "Download" button if you do not know the model of your device.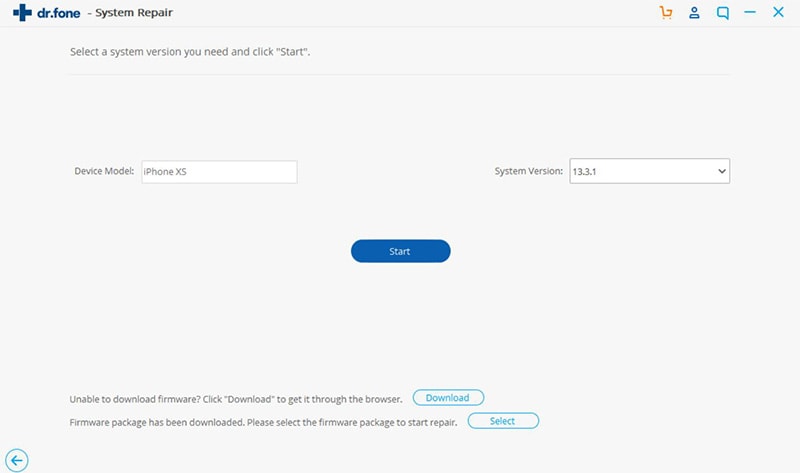 Click on the "Download" button after filling out the checkup, and then go make yourself a cup of coffee – the large file size will take some time to download.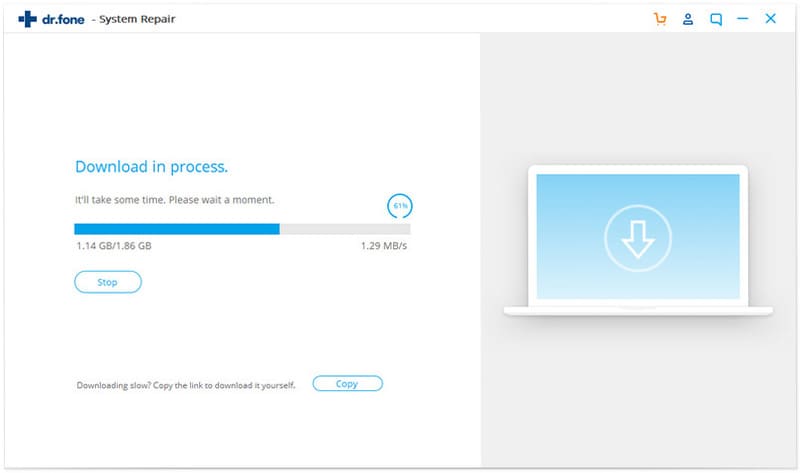 If you had the foresight to download the package beforehand, then simply hit the "Select" button and browse for the file and then import it.
Step 5. Repair your device
Once you have the firmware downloaded, proceed to repair the iTunes error code 3 problem. Under no circumstance should you uncheck the "Retain Native Data" box, which is already selected by default. This enables the application to keep your native data once the repair process is complete.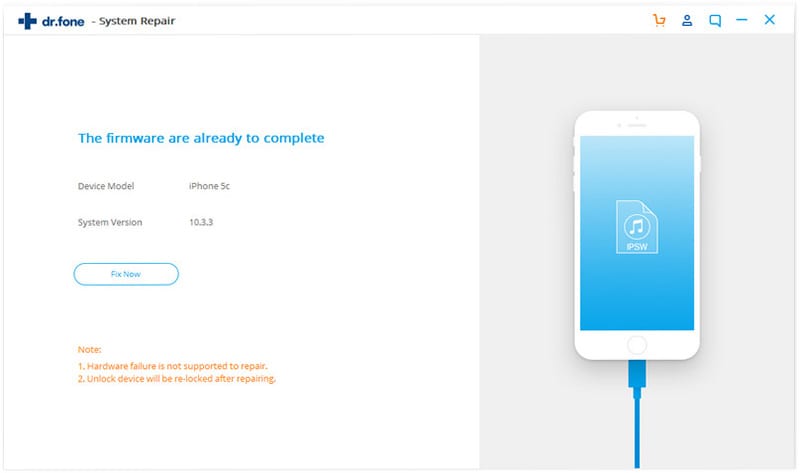 You can now kiss the error 3 iPhone issue goodbye by finally hitting the "Fix Now" button.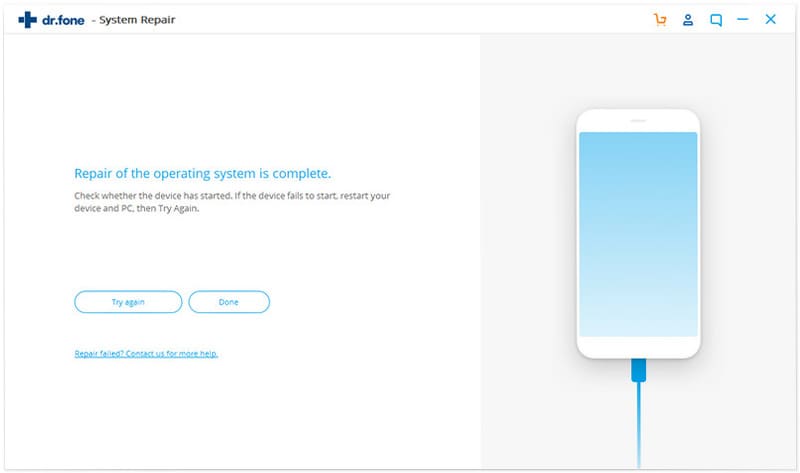 Hooray! Your iPhone will now work like before and you can freely access your iTunes account once more.
Part 2. 8 most comprehensive ways to fix iTunes error 3

1. Update iTunes - Updating iTunes is one simple extinguishing the error 3 iPhone blaze burning up your device. You simply have to get connected to iTunes and then install the software again. The iTunes error 3 notification should go after this
2. Restart iTunes - As with all devices, a simple restart is sufficient to fix any errors that you may be having. Restart both your computer and your iPhone, connect them once more and try again to access your iTunes account. Hey Presto, Your device will work be back to normal.
3. Force Restart your iPhone – Press and hold the "Power" and "Volume Up" buttons simultaneously to force the device to restart. This will reset several features including iTunes and get rid of the iTunes 4S error 3 issue.
4. Reset network settings on the iPhone – Your network may be wacky when you get the iTunes error code 3 notification. Simply go to your network settings and then click on "Reset." As easy as cheese.
5. Update your computer OS – iTunes sometimes does not work well with older versions of Windows or Macintosh. Update your Operating System and say fare-thee-well to your error 3 iTunes maladies.
6. Factory reset – now this is what nightmares are made of, when it comes to repairing an iPhone. You will lose all your data, but the device will be reset to its original format when you bought it. Once you have reset the device you can reinstall iTunes once more.
7. Try another USB cable – The iTunes error code 3 problem may not be due to issues with your computer or device. It may be due to a faulty USB cable. Simply get a new one and Voila, your iTunes is back once more.
8. Disable your antivirus software – You may already know that an Antivirus tool can block certain online functions from being executed properly. Simply disabling your Antivirus could restore your iTunes account to working condition once more.
Part 3. In conclusion
You are probably nodding your head in agreeing that dr.fone – System Repair (iOS) is the best tool to use when fixing iPhone 4S error 3 hiccups.
You are not wrong. The other methods have varying risk degrees of causing data loss.
It makes no sense to do a factory reset, lose your current settings just to access your iTunes account again.
The internet also has some wacky solutions, such as removing your screen, removing the battery for a while, plugging it back and restarting without the screen cover.
Wow! Why go through all that?
Kick uncertainty to the curb and get dr.fone - System Repair (iOS).
You never have to worry about iTunes error code 3 or any other error in the future again!