I recently tried to restore my iPhone but kept on receiving the error message that read "the iPhone could not be restored. An unknown error occurred (3014)". I am confused and in the same dimension don't know how to go about this. Can someone help, please?

With the rapidly growing software industry, there are quite a lot that we can miss regarding the updates of our devices. These culminate into some errors when we try to run or restore our devices as we often do. Luckily, there has been tremendous steps taken by Apple to help fix these errors in a bid to ensure a great user experience. In fact, it is highly unlikely to come across a new error without a fix. Yes, it may initially look quite sucking maybe because you lack the proper knowledge to address the issue but later, when you get the knowledge, you will find it quite plain sailing. Remember when you come across iTunes error 3014, just cool your nerves because we have the best solution for your very problem right here. In this article, you shall receive a detailed guide on how to fix iTunes error 3014 is one of the common iTunes errors when trying to restore your iPhone.
Root Causes of iTunes Error 3014
iTunes Error is a common runtime error associated with a couple of factors which makes the communication between the iDevices and iTunes difficult. It is simple terms means iTunes cannot contact Apple servers on the respective ports. This problem is more often manifested when your PC keeps on crashing and again when you try to launch the program; you get a 3014-error message. This error generally tends to freeze your computer for some seconds and make it unresponsive. As aforementioned, some issues could be the reasons behind this problem. Some of the common problems include corrupt download or incomplete installation of iTunes, virus or malware attack, and corrupt windows registry among others.
Part 1. Fix iTunes error 3014 by repairing System - dr.fone - System Repair (iOS)
dr.fone - System Repair - (iOS)is a robust and comprehensive application that effectively handle an assortment of iTunes related issues including iTunes error 3014 on iOS devices. The program supports both Windows and Mac operating systems and is quite easy to use. It is undoubtedly a top pick tool and is worth a try.
If you would like to transfer backup music from Mac to your Android device, the best application to use is dr.fone - Phone Manager (Android). It is a very easy to use phone transfer tool that you can use to transfer many things between Android and computer, including apps, contacts, messages, call logs, music and videos. It also allows you backup phone data on your Mac computer without quality loss.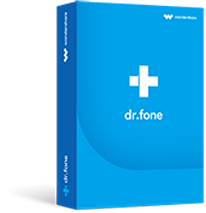 Best iPhone/iPad system recovery tool
dr.fone - System Repair - (iOS) is safe and ensures that there is absolutely no data loss during the recovery process.
This program supports a wide range of iOS devices ranging from iPhone, iPad, and iPod among others.
dr.fone - System Repair - (iOS) does not only fix error 3014 but also some issues including phones stuck in recovery mode, black and white Apple logo, and freezing screen among others.
It is an easy to use iOS system recovery software.
4,290,481
people have downloaded it
How to fix error 3014 using dr.fone - System Repair (iOS)
Step 1. Launch the dr.fone - System Repair (iOS)
Run the dr.fone - System Repair - (iOS) and choose 'Repair' option from the list of modules on the interface.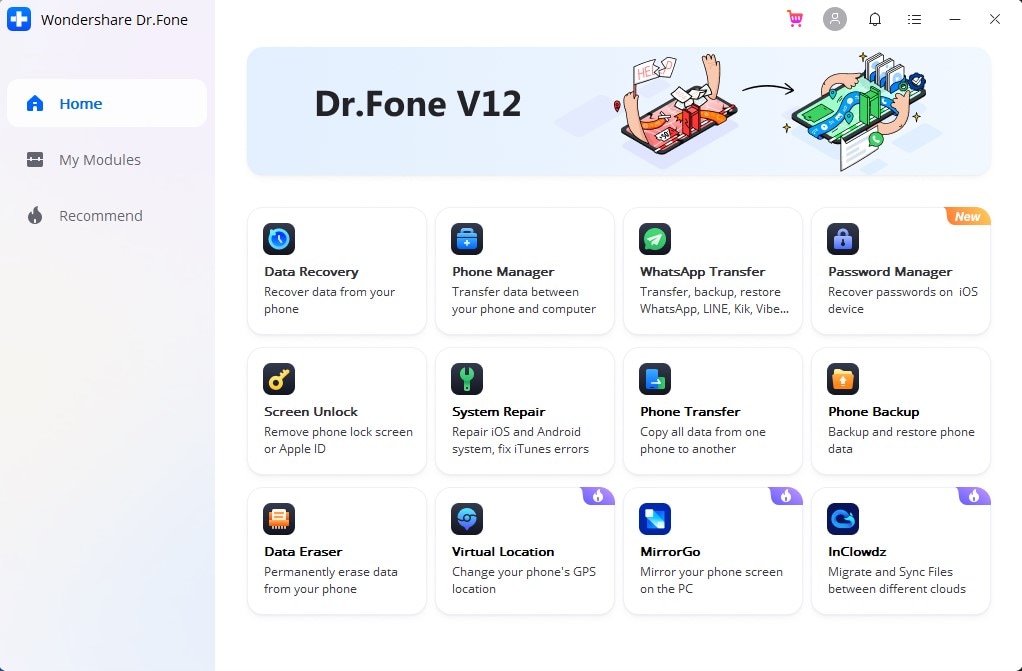 Step 2. Hit the start button
A pop-up displaying a list of common iOS problem will be displayed. Use a suitable USB cable to connect your iPhone with the PC and hit Start.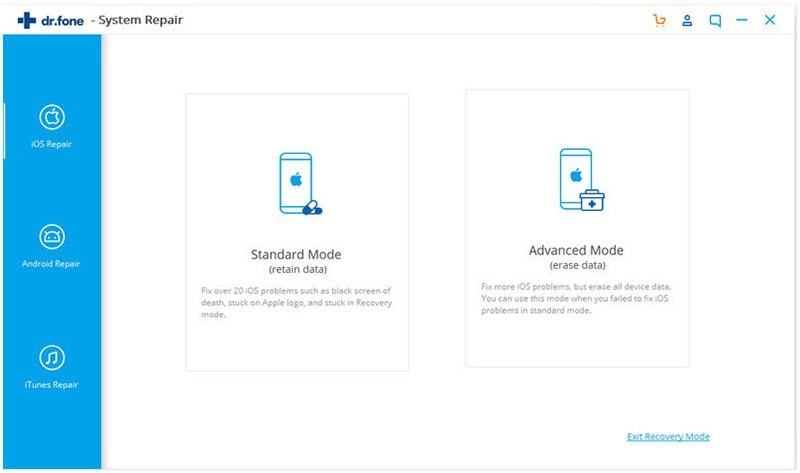 Step 3. Activate DFU Mode
When the program successfully detects your device, the device information will be displayed. Simply hit the Next button. However, if your device does not operate as normal, just select DFU mode.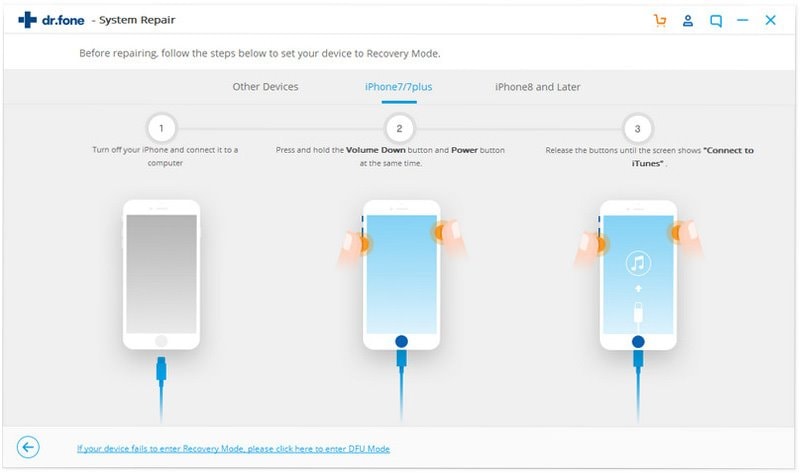 Step 4. Download Firmware
Once your device is connected and detected, just verify its details and hit Download to download the appropriate firmware.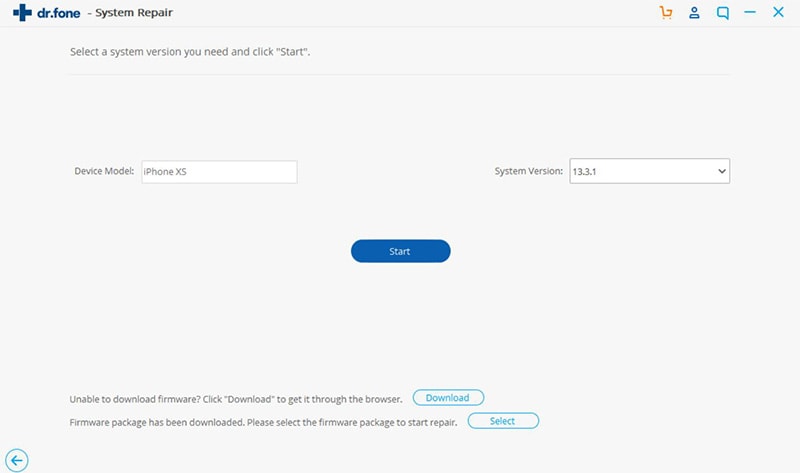 Step 5. Fix the iOS Problem
When the download process completes, hit the Fix Now button to start fixing iTunes error 3014.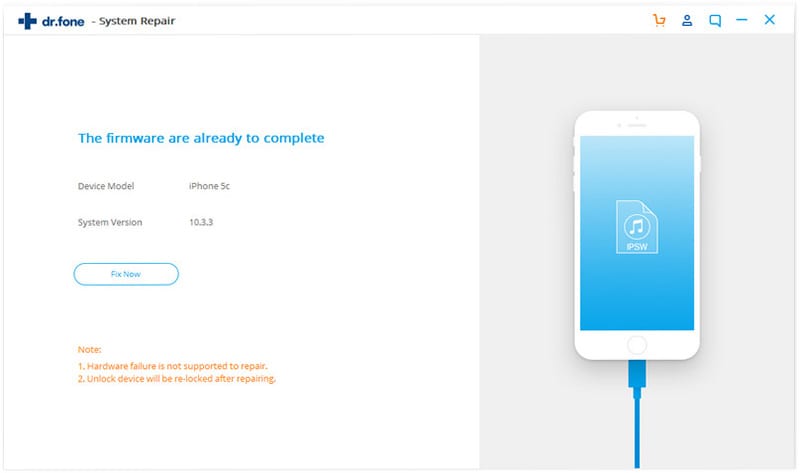 Part 2. Update the Operating System
Sometimes, updating your PCs operating system may be the ultimate solution to iTunes error 3014. The reason behind this could be you are running old versions of Mac or Windows PC which are incompatible with the latest versions of iTunes. If this is the case, then you will have to update your PC. Updating either Mac or Windows PC is never a hard nut to crack task. Just follow the guidelines below.
How to Update Mac OS
Step 1. Open your Mac PC and Navigate to the App Store.
Step 2. From the toolbar, choose the "Updates" option.
Step 3. Check the available updates and if you come across one for your Mac, then hit the "Updates" tab. The PC will automatically download and install the new version.

How to Update Windows OS
Step 1. Open your Windows computer and hit the "Start" menu.
Step 2. On the search bar enter the command "Update" > Select "Windows Update."
Step 3. The search results will be displayed, and the system will then check for the available Windows updates.
Step 4. Go through and select the appropriate updates to install in your PC. After settling on an update, click "Install Updates."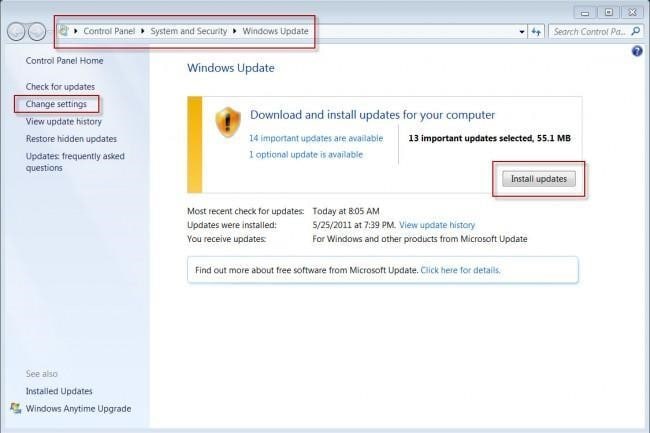 Part 3. Update Security Software
Most iTunes errors are more often related to interrupted communication between the iDevice and the Apple servers. One of the common fixes to iTunes Error 3014 is updating the security software. This can help to create an unhindered communication between the iDevice and the Apple Servers. Therefore, this can be done by temporarily disabling the firewall settings if you are using a Windows PC. Remember firewall settings are meant to prevent unauthorized access to or from a private network that is connected to the internet. So by disabling this setting, you are allowing unhindered access to Apple Serves. To perform temporary disabling of firewall settings, stick to the steps stipulated below.
Step 1. Open your Windows PC and right-click on the Start button.
Step 2. Find and open the Control Panel. You can also locate the Control Panel by simply searching within the search bar.
Step 3. From a list of menus in the control panel, select the System and Security tab.
Step 4. Choose the Windows Firewall link from the subsequent menus.
Step 5. On the top left, hit the option labelled "Turn Windows Firewall on or off." Click "Ok" in the pop-up window to confirm disabling of firewall settings.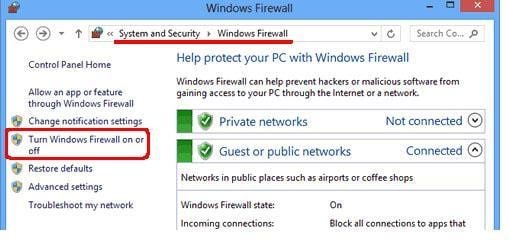 Part 4. Edit Host file
Edit of host files for both Mac and Windows operating systems is technically one of the most used methods to get rid of iTunes error 3014. However, great caution must be put into account because this is a technical process and therefore should be done under the guidance of an expert. To edit the host files for both Mac and Windows PC, follow the guidelines below.
Step 1. To begin with, make sure iTunes and all other related programs are closed. Now open the host file in your PC to start resolving iTunes error 3014 on your device. Different operating systems have got different ways to open the host folder.
For Windows: Navigate to Local Disk C: WindowsSystem32: drivers and locate the host folder. Just right-click and open it on Notepad.
For Mac: Navigate to the Finder: Applications: Utilities and launch the Terminal. Now enter the command sudo nano/private/etc/hosts and press return.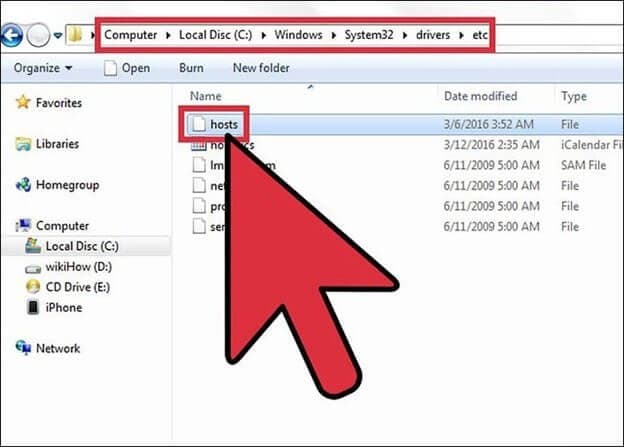 Step 2. Query the Apple Address 74.208.105.171 gs.apple.com. It is the very address that lets iDevices obtain digital sign and ensure complete fulfillment of the firmware upgrade procedure. If you found the Apple address, add # to the beginning of the address. However, if you did not see the command, type it to the host file in notepad.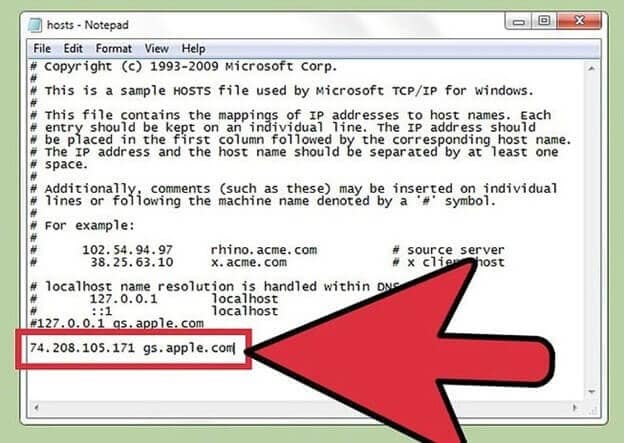 Step 3. Now save the host file and again try to re-establish the connection.
For Mac: Press CTRL + O to save the host file and then CTRL + X to exit the host notepad window.
For Windows: press CTRL + S on your keypad to save the changes.
Part 5. Check Antivirus Software and Firewall
Antivirus Software and Firewall can be the cause of iTunes error 3014. It is essential to check and confirm the kind of antivirus software as well as firewall installed on your computer. To check the antivirus software and firewall, follow the guidelines below.
Step 1. Navigate to the Start button and enter the Control Panel command on the search bar. Select Control Panel Desktop App.
Step 2. Select System and Security and subsequently click the Security and Maintenance tab.

Step 3. Click the drop-down icon of the Security tab to view the installed antivirus and firewall.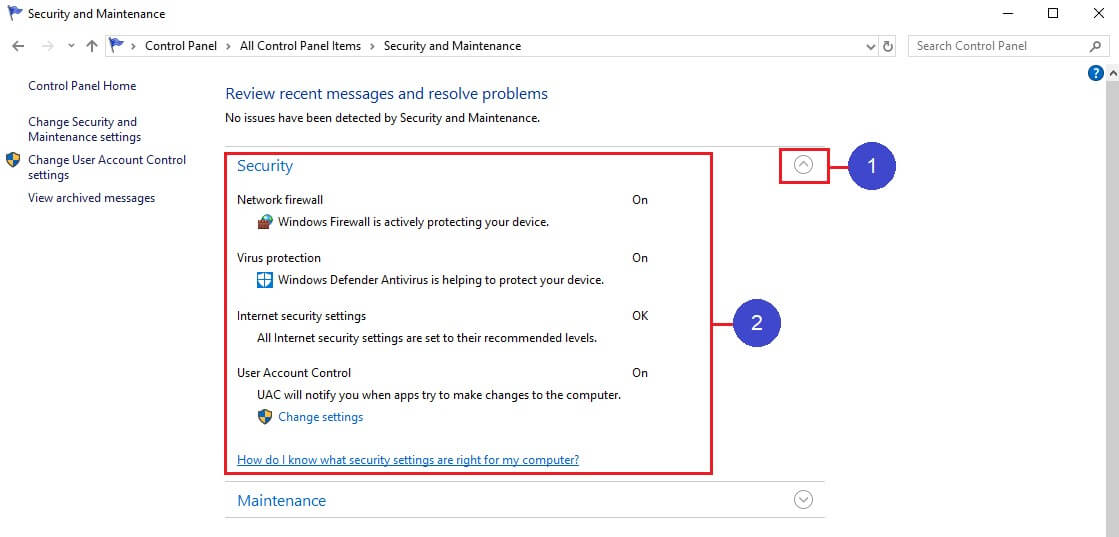 Part 6. Install Latest iTunes
An outdated version of iTunes can be the cause of iTunes error 3014 on your device. Therefore, this means you have to update your iTunes to the latest compatible version to get rid of iPhone error 3014. To get the latest version of iTunes updates, do the following.
Step 1. Simply launch iTunes on your PC and select Help option at the top of the main interface.
Step 2. From the following list, choose the Check for Updates option. iTunes will then automatically download the latest iTunes version. Install it in your PC and check whether the common iTunes error 3014 has been removed. If not, go to another option.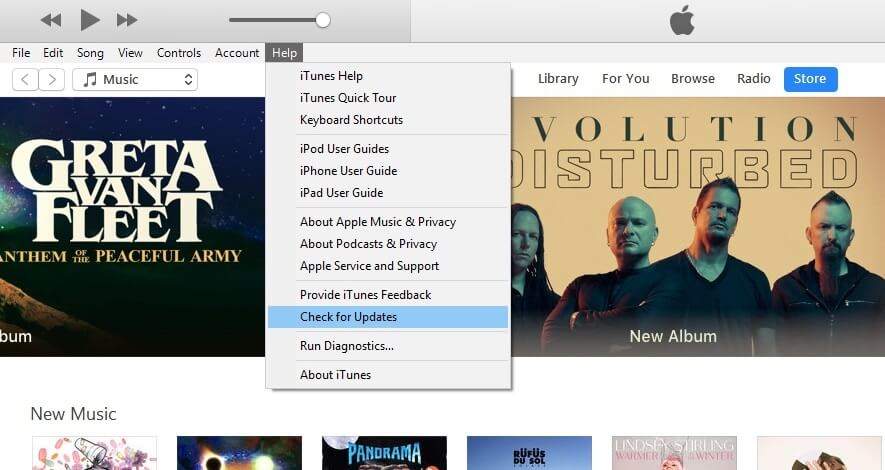 Part 7. Verify Date and Time on Your PC
If the date and time settings in your PC is incorrect, then you may encounter iTunes error 3014. To avoid such an error, always check that the time and date setting is correct. The following steps indicate how to check time and date settings on your PC.
For Windows
Step 1. Navigate to the Task Bar Settings on your PC.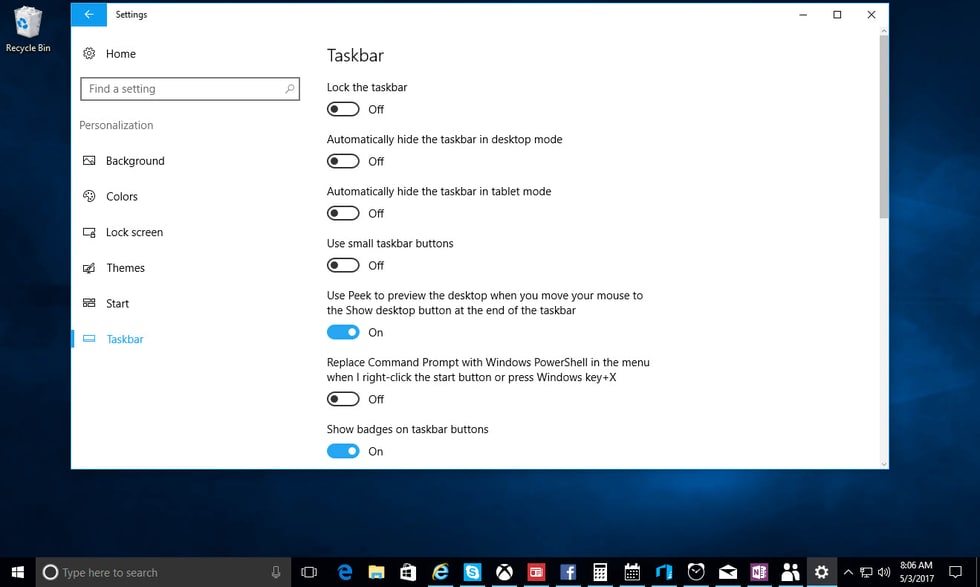 Step 2. Search Date and Time Settings and press enter on your keyboard.
Step 3. Check that the displayed time and date is correct. Also, check the time zone to which your PC is set.
Step 4. If the time and date is not correct, just set in manually by disabling the Set Time Automatically feature.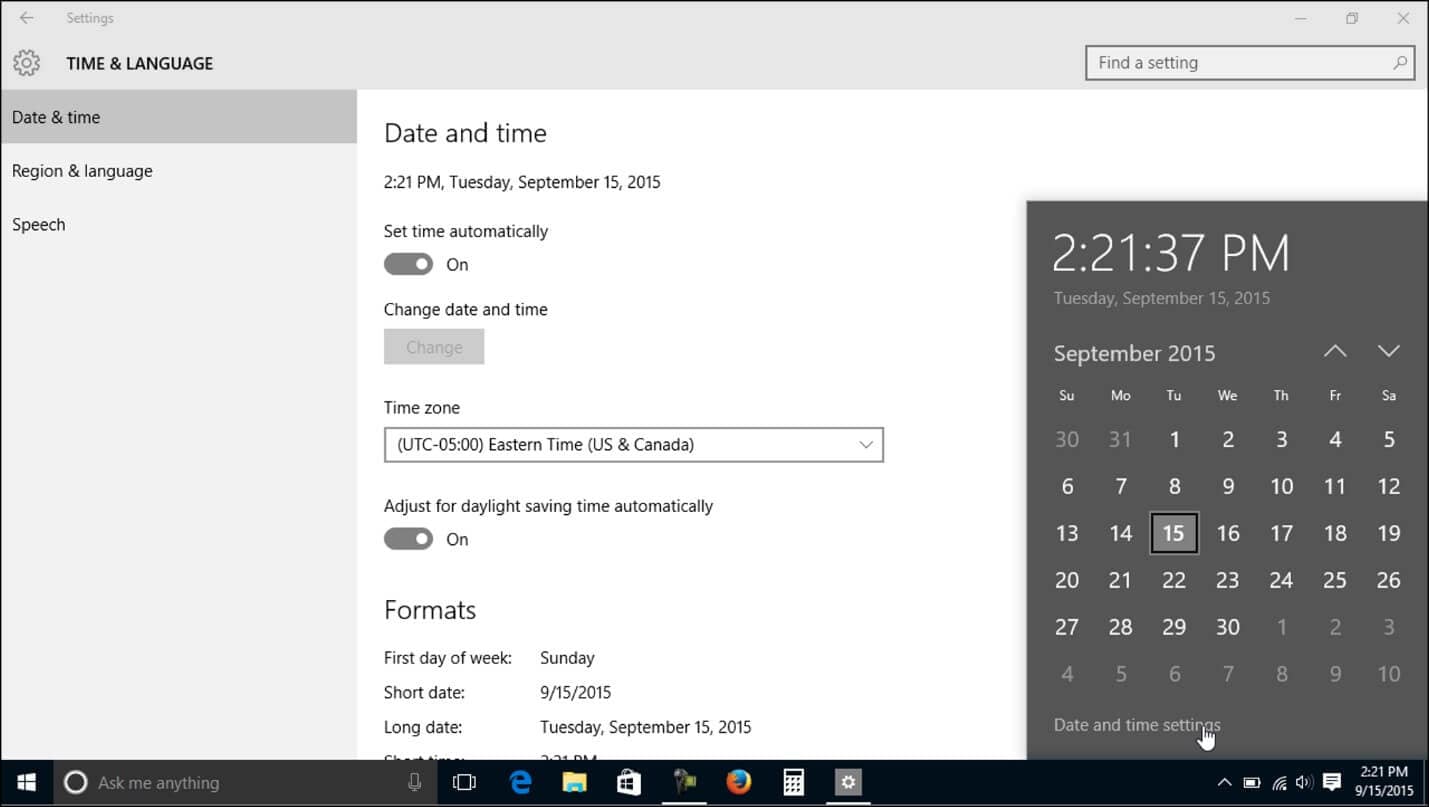 Step 5. Hit the Change tab and from the next window, set your date and time correctly.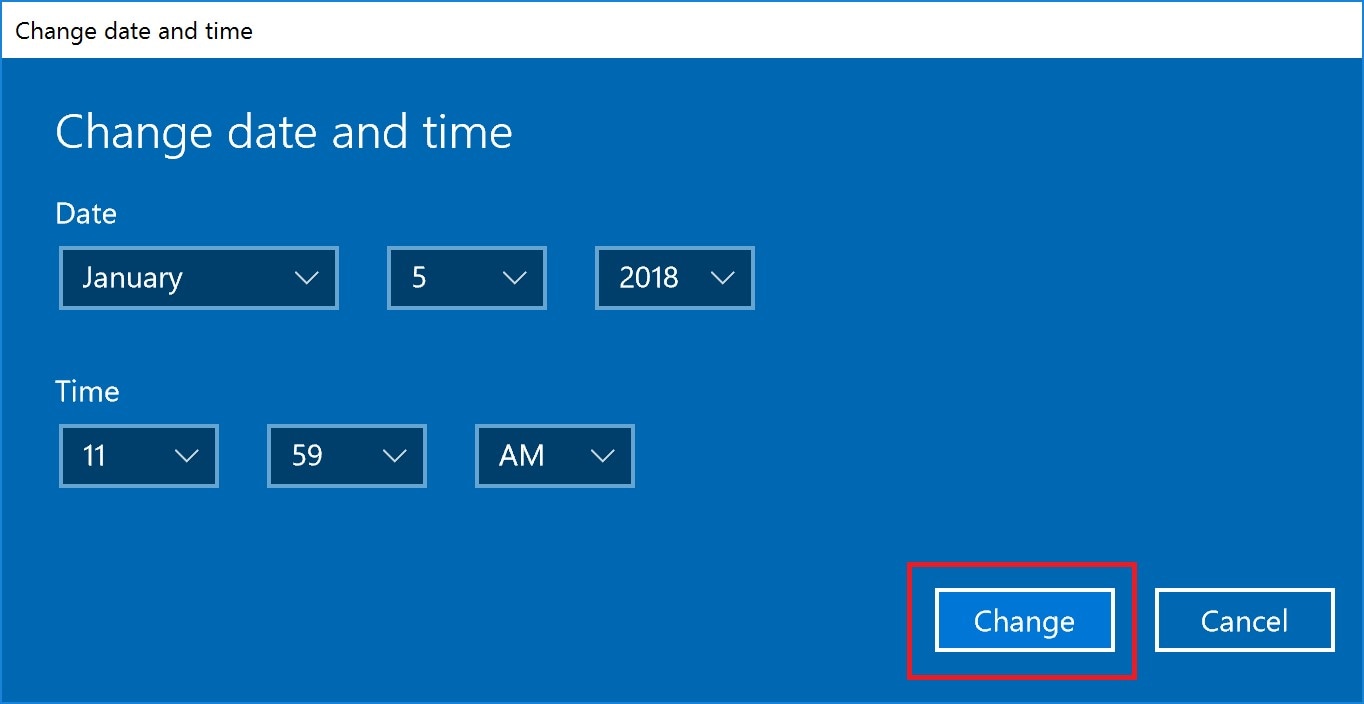 Conclusion
It is evident from this guide that there quite some quick fixes to iTunes error 3014. However, an assured option is the very one that cannot lead to data loss nor subject your system to any further serious issues. Fortunately, dr.fone - System Repair (iOS) does this best. Try it, and you won't regret at all.