Not always is your life swinging in the branches of good health. There are times when issues jerk up in amidst your happy-go-lucky life. One such issue that has been crippling user's peace is error code 5002. Especially when they are trying their hand in updating iPhone applications, the iTunes displays '5002 error code'. Others might have noticed this error, when they are trying their hand in downloading or purchasing applications from iTunes. If you are a recipient to such problem, then bookmark this article as we've got 8 methods to unwind error id 5002 completely.
Part 1: The main root causes of iTunes error 5002
Any issue or error can be caused for some reason totally unknown to us. Hence, the occurrence of error 5002 is no exception. There must be some driving factors that had lead iTunes to showcase this error. And, it's extremely crucial to know the nerve of the main root cause which we've enlisted in this section, right. Have a look -
1. Poor connection between your iDevice and iTunes
Unfailingly, a bad connection between your iPhone/iPad and iTunes can pose to be a problem. This can be the consequence of a defective USB cable or port. Or, most probably, the dirt inside the port (which is natural to occur) can genuinely give you a hard time establishing connection between your device and iTunes. Therefore, the disruption in connection possibly has resulted to iTunes error code 5002. Thus, check if any dirt is lying there or if there's any problem with the cord. Also, we recommend you to use an original lightening cable.
2. Incomplete install of iTunes
In moments of haste, the irregular installation of iTunes might have stemmed error 5002. While being clueless about it, users overlook whether iTunes was fully installed or not.
3. Windows registry settings errors
Basically, Windows Registry database stashes important information and configurations settings relating to software. So, when any program is installed, Windows applications jot down its entries which piles up in Windows registry. Due to any corruption in the Windows registry file, the iTunes error 5002 may accumulate.
4. Your computer fails to read the iTunes settings and files
Sometimes, the system you are working with, fails to understand the nerve of iTunes settings and files. It can be the fault from the system side as it is unable to interpret settings and results in different action than expected.
5. Internet connection issues of your computer
If you are using a steady internet connection, then it becomes obvious for iTunes to work in an absolute strange manner. Poor the connection, poor is the establishment of internet with device respectively. Hence, gives birth to 5002 error code. Whether you are downloading apps or inching towards updating to iTunes, one must have to work on a strong internet connection.
Part 2: 7 methods to fix iTunes error 5002
We hope you got to know the prime factors as to why one has to encounter 5002 error code. Now, that you've acquainted yourself with the same, let us now jump to the possible methods that could prove to be good fixtures for the jerking issue.
Method 1: Uninstall and reinstall iTunes
Before you blame on your destiny for encountering error 5002, you must catch the devil in the eye. And, in cases where the channel of iTunes poses difficulty, the application itself is to be blamed. So, do your bit and play uninstall and reinstall iTunes game. All you have to do is uninstall iTunes, delete its components and then launch iTunes anew. Here is how -
Step 1: First things first, remove 'iTunes'
Windows:
1. Firstly, use the key combinations of 'Windows' and 'X' together and reach to 'Control Panel'.
2. Now, opt for 'Programs and Features' option and search for 'iTunes', tap it afterwards.
3. From there on, select the 'Uninstall' option.
4. This will prompt iTunes to uninstall. At last, force 'Restart on your PC.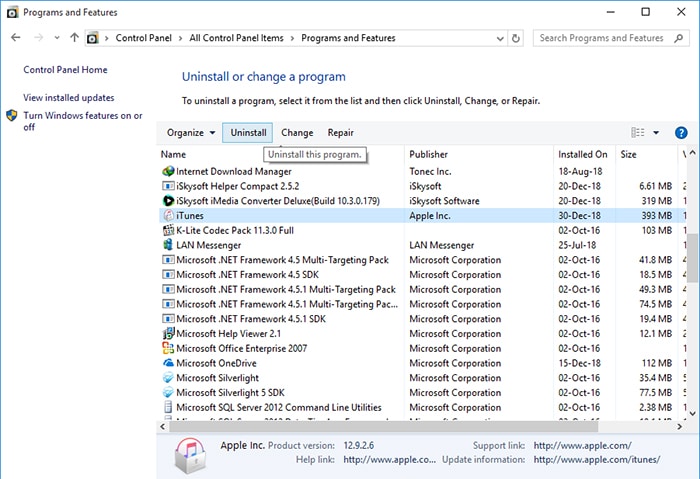 Mac:
1. Visit 'Applications' folder and double tap on the 'iTunes.app' followed by 'Get Info'.
2. Click on padlock icon and type in the admin's password.
3. Hit the 'Read & Write' option under the 'Sharing & Permissions' option and continue with 'Everyone' option.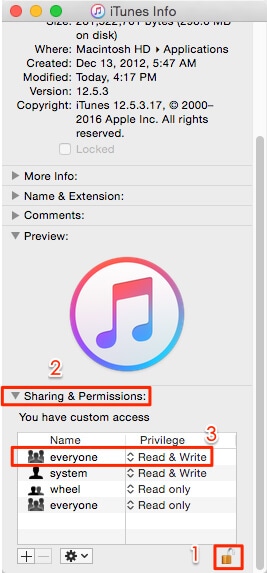 4. Now, exit 'Get Info' windows and drag drop iTunes to 'Trash'. Ensure to empty trash afterwards.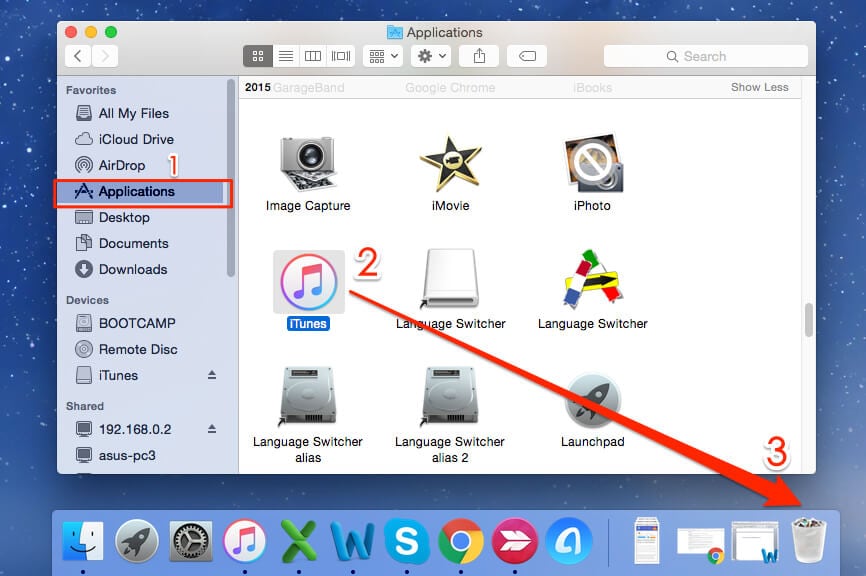 Step 2: Once you are through with uninstalling iTunes application, proceed with removing the components of iTunes application.
1. Remove 'Apple Software Update' and 'Apple Mobile Device Support'.
2. Clean away 'Bonjour' and click on 'Apple Application Support 32-bit'.
3. Lastly, brush away 'Apple Application Supports 64-bit'.
Note: If at all, you're able to Apple Application Support or iTunes application, just remove them immediately.
Reinstall iTunes latest version:
After you have completely uninstalled iTunes from your PC and successfully removed iTunes components, you can proceed with reinstalling the latest version of iTunes by following down the steps.
Windows:
1. From your PC, download iTunes latest version and look out for iTunes setup file on your PC.
2. Just right click on iTunes setup file and tap on the 'Properties' option.
3. Head on to 'Compatibility' option and opt for the 'Run this program in Compatibility mode' option. After that, head on to install iTunes completely.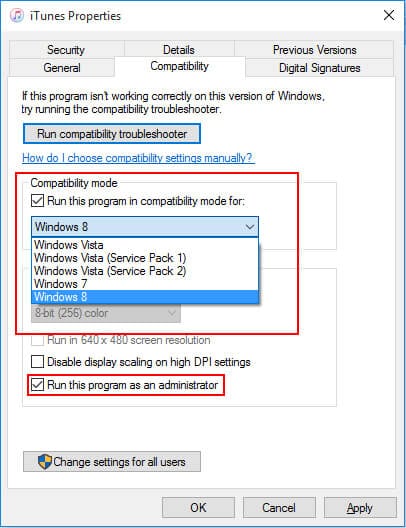 Mac:
1. First and foremost, launch the 'App Store' on your Mac PC.
2. Then go under the 'Updates' section. Look for iTunes here and hit the 'Update' button next to it.
3. And just after that, you can swiftly proceed with downloading iTunes application.
Method 2: Check your Internet working status
Are the inverted Wi-Fi signals signaling stronger connection? Do you happen to view just 1 or two arcs of signals? That's certainly the catch-22 you see! While downloading apps, you must be working on a strong network connection. If the network is steady and timid then the result will be displeasing and iTunes 5002 error would appall you.
Method 3: Change your iTunes account information
If the above methods prove to be futile, making changes over your iTunes account information might do the needful. But before proceeding to it, you must update the information and then make the modifications accordingly.
For updating:
1. To begin with, if your iTunes account is signed in, just sign out of iTunes. Simply tap on button with account name and click on 'Sign out'.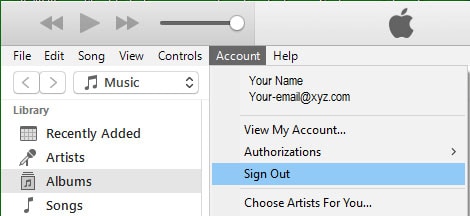 2. Now, hit the 'Sign In' button.
3. After that, enter the username and password.
Now, that you've tried signing out and signing in operation, you will view a message that will indicate the billing information has been changed outside from iTunes and you are required to update it. Hence, continue with updating it and then you will be able to sign in to your iTunes account.
If this doesn't seem to rescue you from troublesome iTunes 5002 error, you can look onto change the account information. The following guide will tell you how.
1. In order to start, quit iTunes and then re-open it. You can alternatively, begin with restarting your PC and then run iTunes.
2. Head on to login to iTunes Store with your existing account.
3. If needed, then you can change the country from the enlisted options available.
4. You can even revamp your credit card information by going to 'Change Account Information' followed by modifying or removing the said info.
5. Tap on 'Continue' option.
6. Subsequently, proceed with restarting your computer.
7. Now, sign in to the iTunes store, locate and tap on 'Account Information' followed by entering in your credit card information again.
8. Just save all the setting by tapping on 'Continue'.
Once, you have done the aforementioned steps, examine the nature of iTunes. All you need to do re-purchase or download application again.
Method 4: Update your wish list
Our wish list is a piled up list of things we want to spend on but possibly do not for they are far-fetched. Sometimes, a piled up wish list may lag up and updating your wish list can sort things out. Here is how to do that.
1. In the first stance, ensure to brush away the wish list.
2. Now, insert the items deleted by your end.
3. Optionally, users can purchase selective items one by one and overlook the wish list.
Method 5: Change the shopping cart preferences on iTunes
More often than not, the preferences set by you may not yield you any better result. Thus, making modifications on your shopping cart preferences may lift you a bit. These might help you to rescue from iTunes error 5002. Here is how -
1. Visit the 'iTunes Preferences' and locate for 'Store tab'.
2. From here-on, switch from '1-click' to 'shopping cart' option.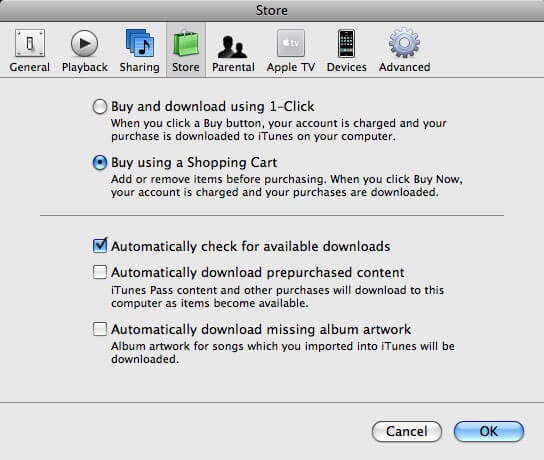 Method 6: Clear shopping cart
Sometimes, your piled up wish list can go against you. iTunes may not keep pace while verifying the information and thereby it crops up the error 5002. So, it is advisable to keep these problems at bay and wipe off the contents stashed in the shopping cart. It can prove to be vital in brushing away error code 5002 to occur in future. Once you thoroughly complete the removing process, just sign out of iTunes store and then sign in again to blow a fresh air to your shopping cart.
Method 7: Update iTunes to the latest version
Just as our world isn't static and fixed to a single point, the applications are no different. Developers always upkeep updating task for their apps so as it resists all sorts of calamities. Which is why, it is recommended to always update iTunes. Here is how you can -
For Mac Users:
1. From your Mac PC, launch iTunes and opt for the 'iTunes' menu.
2. Now, click on 'Check for updates' option.
3. This will allow iTunes to connect to the Apple's servers and check whether any updates are available or not.
4. When you see the availability of update, click 'Download iTunes' and you will notice the progress of iTunes getting updated.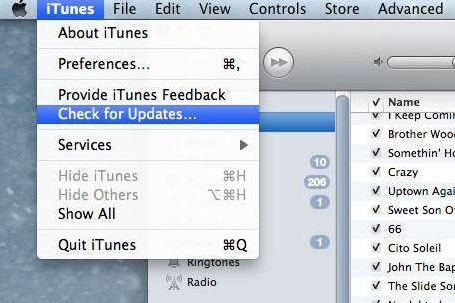 For Windows Users:
1. As usual, begin with opening iTunes and get on to the 'Help' menu.
2. iTunes will draw connection with Apple's servers and see if there are any updates.
3. On finding the availability of fresh update, you will receive a pop-up to move further. Click on 'Download iTunes' from the pop-up and then get your iTunes updated in awhile.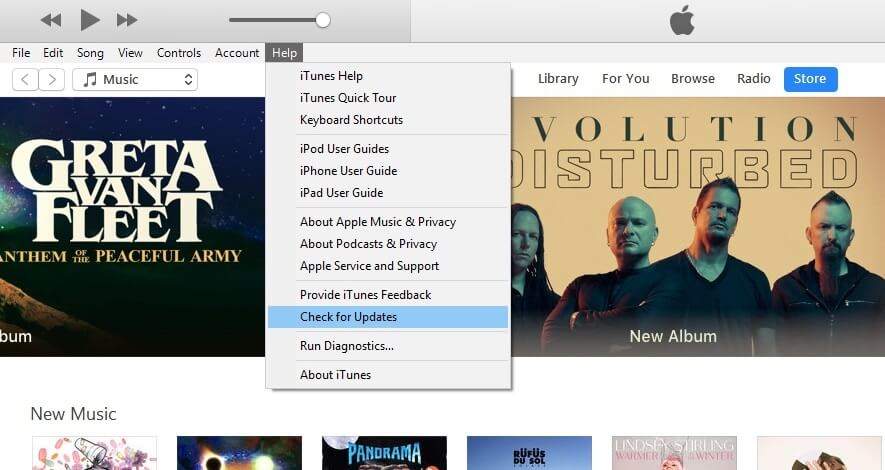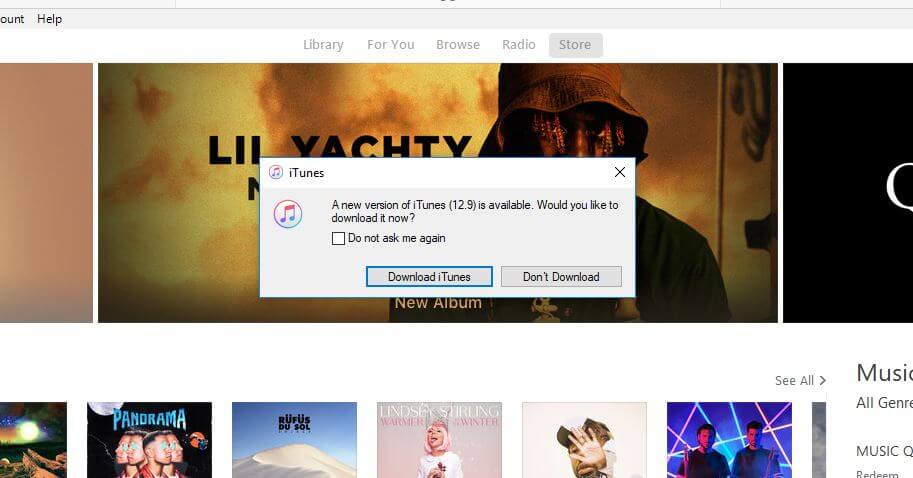 Hope this fix will work for you otherwise we have the last resort for you.
Method 8: Delete black icon app in iTunes library
When none of the methods helped you so far, count on this method to get your problem solved. This requires you to get rid of the applications containing black icon! For that, analyze the applications screen and scrutinize generic icon. In case you find any, chuck those applications out. Then, purchase the same applications from iTunes.
Note: The fun fact is that you won't be charged for the applications and freely download them without facing error code 5002 at all.
Conclusion
We hope after getting on with a couple of solutions, you are able to track down your purchases and access them freely. While, we've covered 8 methods, one has the liberty to choose from any of it to check whether they resolve error code 5002 or not. In case, one fails to, do not lose hope and patience. Keep trying with other methods to unbuckle error id 5002. And we are sure that by the end of the topic, you will certainly get out of the trouble. We hope that you liked our efforts in enlightening you for iTunes error 5002 fixes. Please do share your experience with us by commenting down below. Also, let us know your views on this post after poring over it.