"I know for a fact that iTunes error 7 is causing some people a rough time. However, if you only knew how dr.fone - System Repair (iOS) would do then you would not be complaining at all. Download dr.fone - System Repair (iOS) and fix iTunes 7 windows error 127 now.
If you are iPhone user, then you probably understand the importance of iTunes. Indeed Apple has been on the forefront championing for a better way of life for humans by taking communication into a thrilling league.
Droves of people in the world cannot even envisage a world without iPhones owing to how it has transformed their way of life. However, irrespective of how attractive they are, iPhones can time get you on the nerves. Ranging from software to hardware these issues can seriously make your day quite rough especially if you lack a depth of knowledge on the same.
iTunes error 7 or otherwise windows error 127 is just among a long list of prevalent errors on iOS devices. There are a host of factors that trigger this undesired problem which include:
1. Failed or incorrect registry.
2. Incomplete installation of iTunes.
3. Corrupt download of iTunes.
4. Virus or malware attack.
5. Improper shutdown of your system.
6. Accidental deletion of system registry files
The fortunate bit is that several plausible solutions can get rid of iTunes error 7 without wrecking more havoc on your system. These solutions differ based on performance but is up to you to choose which way to go depending on the possible cause of the error.
Part 1. Try Apple Application Support to solve iTunes error code 7
Step 1. Restart your PC and navigate to the Start button.
Step 2. Search the Control Panel on the search bar, and press enters on your keyboard.
Step 3. Once the control panel is displayed, go to the Programs icon and then click on "Programs and Features" option
Step 4. Click Repair or Change if it is not available and then stick to the on-screen instructions.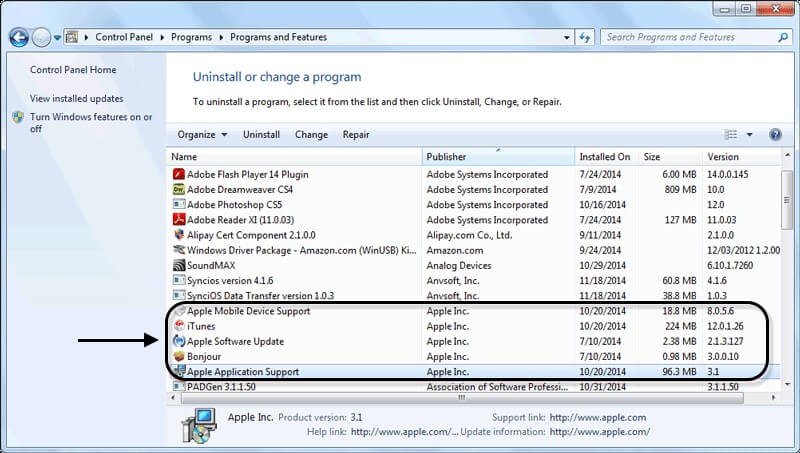 Part 2. Try several uninstalls
Step 1. Go to the Control Panel and select Uninstall a Program just under the Programs tab.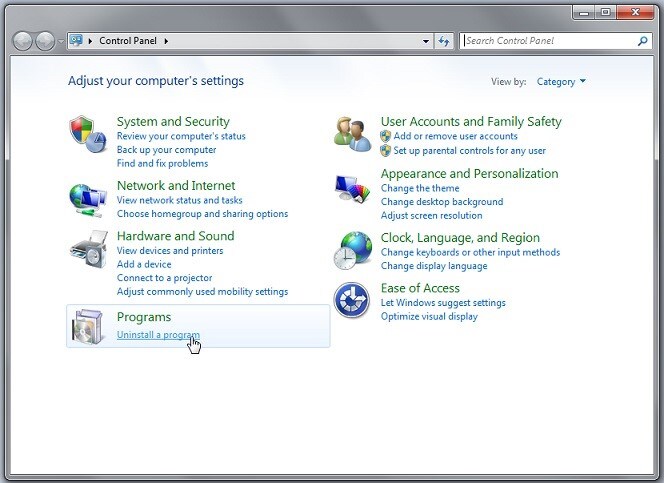 Step 2. Find all the Apple programs. You can also get them by navigating to Publisher and then Apple Inc.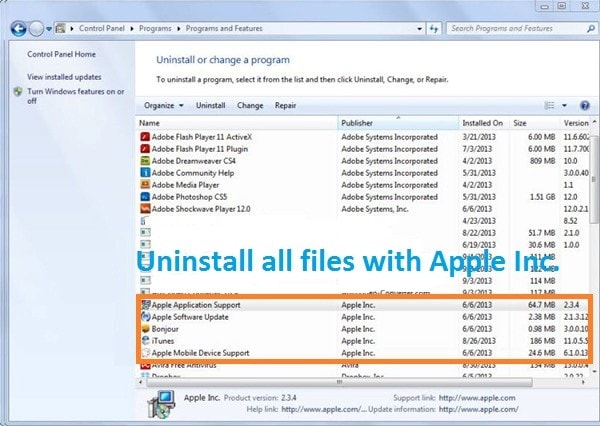 Step 3. Tap each program and uninstall one by one. Simply tap OK to confirm that you want to uninstall the program.
After each uninstall, restart your pc to ensure a reliable result.
Part 3. Remove iTunes and related components from the Control Panel in turn
Step 1. Open your PC and navigate to the Start button. Click and select the Settings option.
Step 2. Locate and hit the Applications icon. From the list of applications displayed, choose iTunes and other related applications.
Step 3. Choose the Uninstall tab to start uninstalling your apps.
If you downloaded iTunes on Microsoft store, just hit the Start menu then press and hold iTunes app. Hit Uninstall option to remove it from your pc.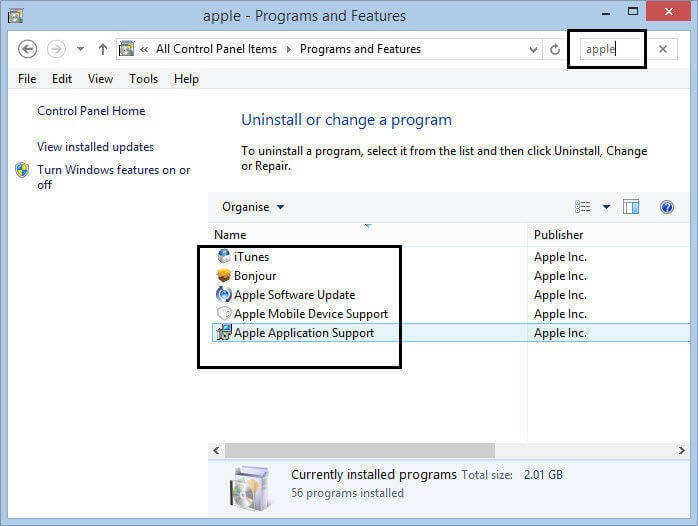 Part 4. Check for registry errors after uninstalling iTunes (use CCleaner)
Step 1. Download CCleaner from the official download page and install it on your PC. Remember to disable the irrelevant Yahoo toolbar when installing CCleaner.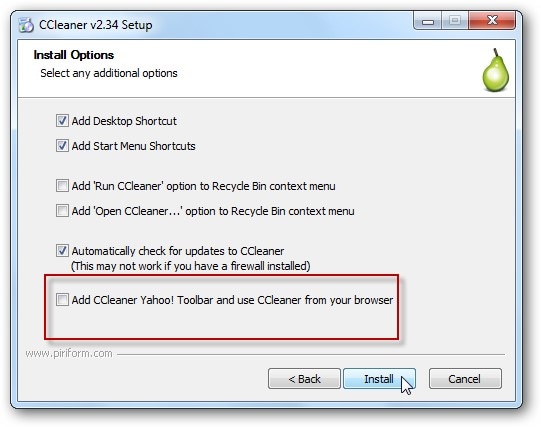 Step 2. Select the fix registry issues by clicking the Fix Selected issues button. Once selected, the program will provide you an option to back up the registry. If you are interested in backing up, then click the Yes button.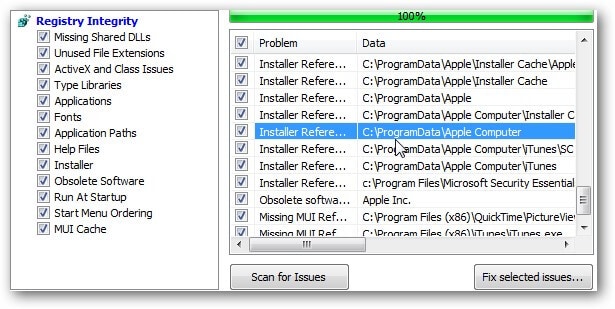 Backup is always a great idea, and it's never putting a wrong foot doing so. Just select Yes to be on a safer side.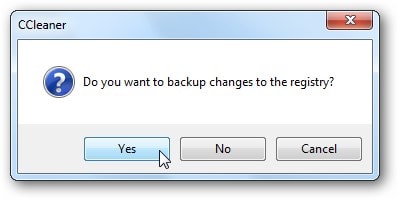 Part 5. The easiest way to solve iTunes error 7(Windows error 127) - Delete QTMovieWin.dll
Step 1. Navigate to the location of the QTMovieWin.dll file.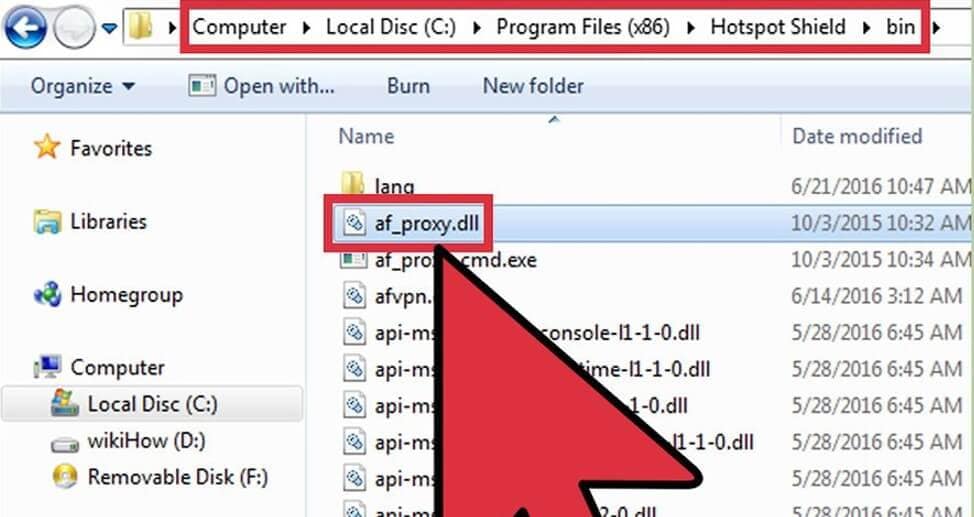 Step 2. Go to the Start button and select Accessories.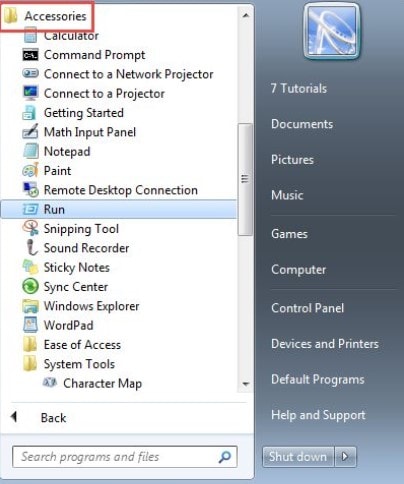 Step 3. Click the run button and enter CMD in the subsequent text field. Click Ok to open the command prompt.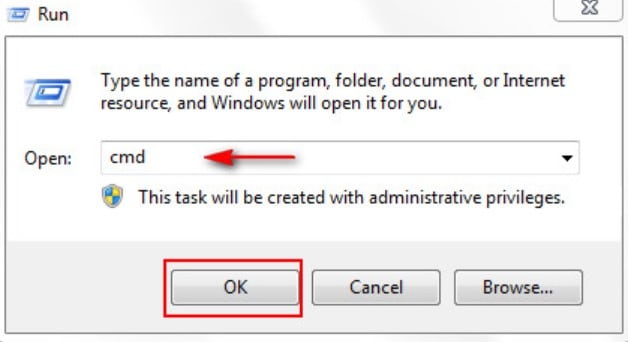 Step 4. Type cd and press return to reset the CMD execution to the current location of your QTMovieWin.dll file. Don't put quotes within this command.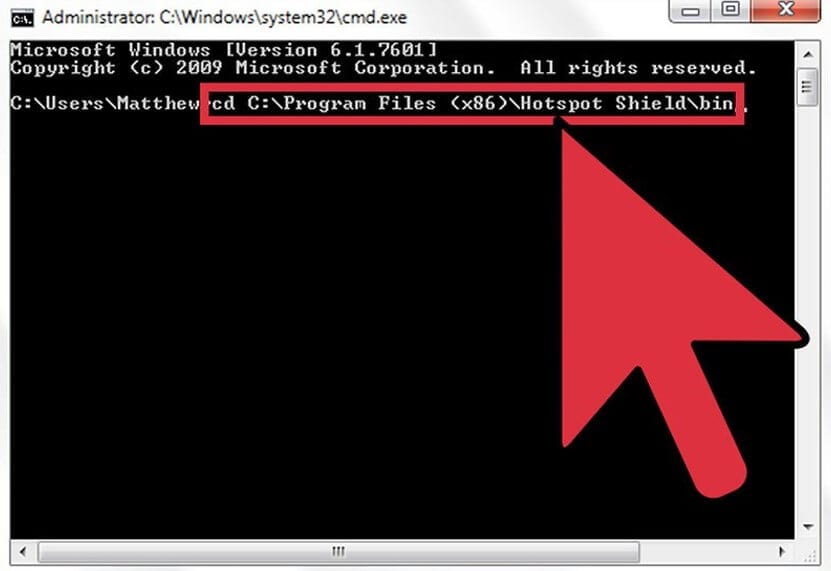 Step 5. Enter the command "regsvr32 -u (filename)dotdll" into the cmd and press the enter key to find and unregister your dll file. This will now prepare the dll file for deletion.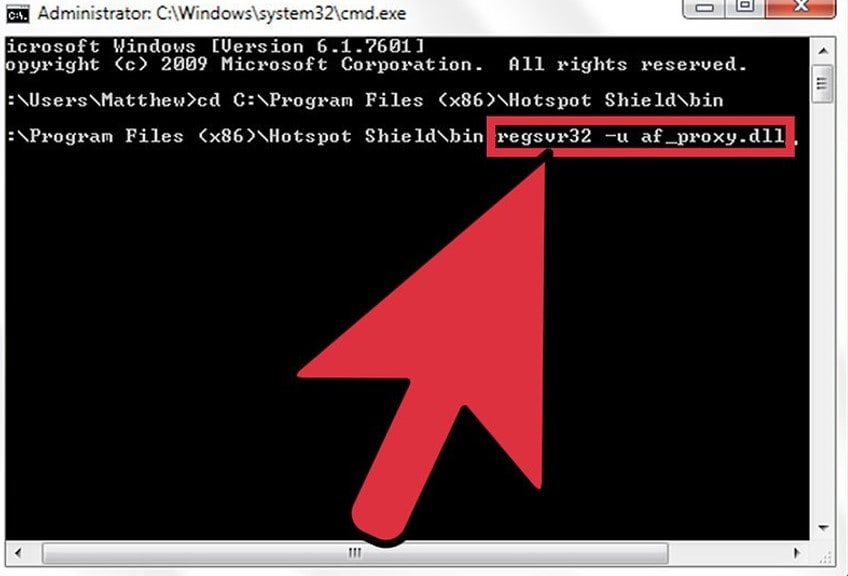 Step 6. Now locate your dll file and right-click. Select Delete from the drop-down menu to get rid of the dll file into the recycle bin.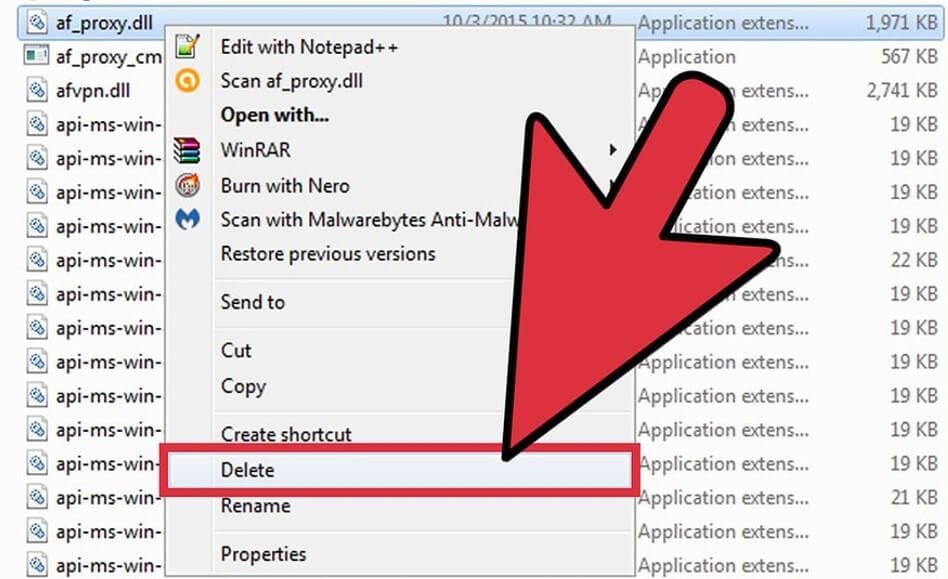 Part 6. Update Microsoft NET framework to fix iTunes launch error 7
There are some cases where an outdated version of Microsoft NET Framework has contributed to iTunes error 7. So getting a new version of Microsoft NET Framework could help solve your iTunes error 7.
Step 1. Go to the official website of Microsoft and find the download link for the latest Microsoft NET Framework link. Just click it to download to your PC.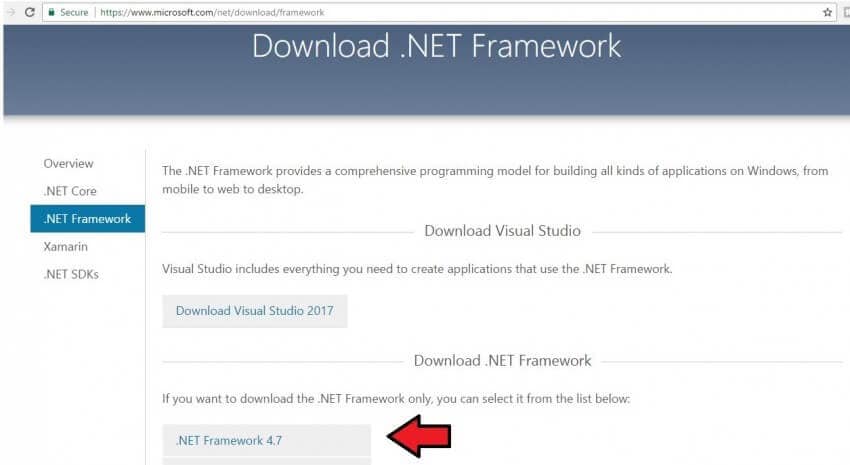 Step 2. Follow the on-screen instructions and install the program on your computer. This process takes some few minutes to complete. Once the updated version is installed the iTunes error 7 should be a thing of the past now.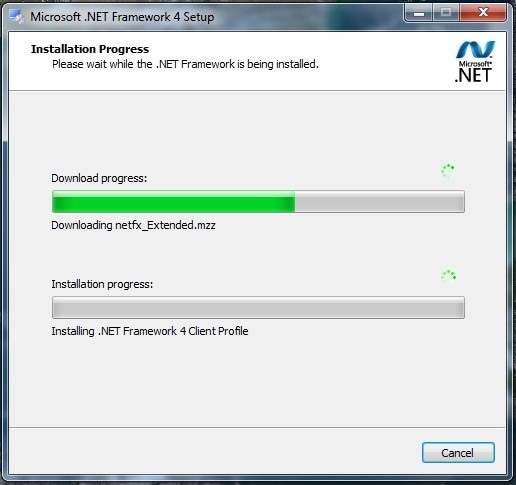 Part 7. How to restore your iPhone without iTunes
dr.fone - System Repair (iOS) is an excellent all-in-one solution for a vast number of iOS-related issues ranging from iPhone stuck in recovery mode, white or black screen, Apple logo, and a host of iTunes errors including iTunes error 7. Without bias, this amazing tool has some cutting-edge features which make the entire repair process amazing. As you would expect of a powerful tinker tool, the program supports a wide range of iOS devices including the latest and hot ones rocking the market.
If you would like to transfer backup music from Mac to your Android device, the best application to use is dr.fone - Phone Manager (Android). It is a very easy to use phone transfer tool that you can use to transfer many things between Android and computer, including apps, contacts, messages, call logs, music and videos. It also allows you backup phone data on your Mac computer without quality loss.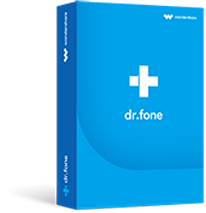 Best iPhone/iPad system recovery tool
This robust program can fix iTunes error 7 without loss of data at all and hence is a safe and secure application.
This amazing platform has an intuitive interface which eases user navigations. This means all users irrespective of the level of the level of expertise can navigate properly.
dr.fone - System Repair (iOS) is compatible with a wide range of iOS devices.
This tool solves several iOS issues which include iPhone stuck in recovery mode, DFU mode, White Apple, and Frozen screen among others.
4,290,481 people have downloaded it
How to solve iPhone error 2009 of dr.fone - System Repair (iOS)
Step 1. Launch the dr.fone - System Repair (iOS)
Download and install dr.fone - System Repair (iOS) on your PC. Once installed, simply launch and hit repair tab from the list of modules given.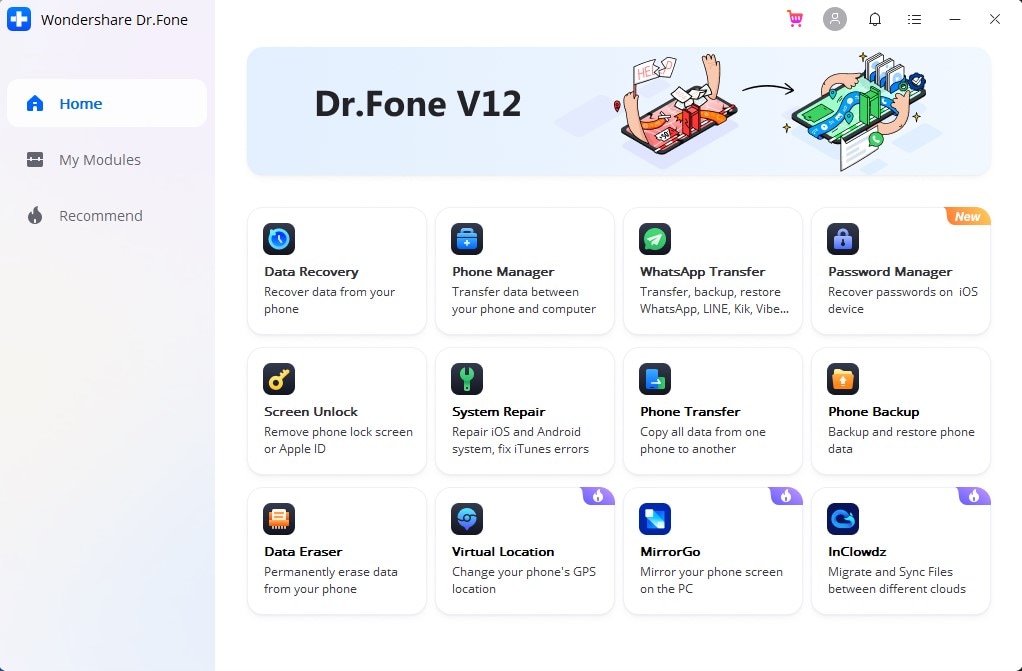 Step 2. Choose the Device Error (not Mandatory)
When you select the repair tab, a pop-up window that displays some iOS issues will follow. Now get an appropriate USB and connect your device to the computer. Hit the Start button to commence the process of fixing iTunes error 7. You can also choose to select an appropriate error before clicking the Start button although this is not mandatory.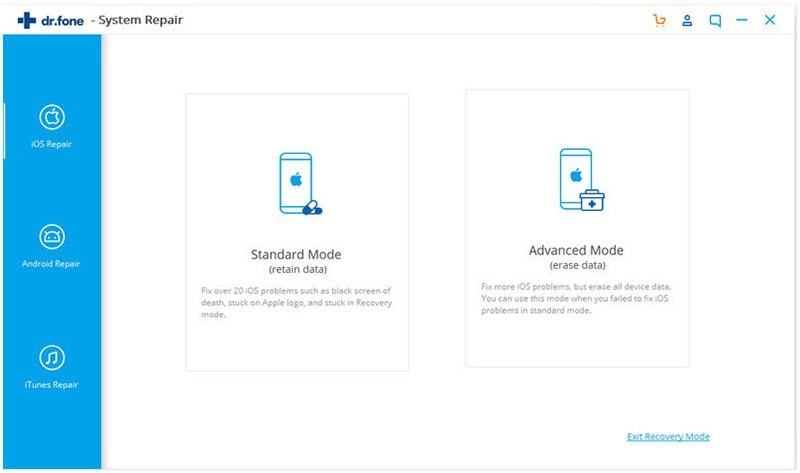 Step 3. Activate DFU Mode
When your device is connected successfully, the respective details will be displayed. Now check that the details are correct and simply click the Next tab to continue to the next step. In case the program fails to recognize your device or the device does not function as normal, this application will automatically direct you to boot your device into DFU Mode.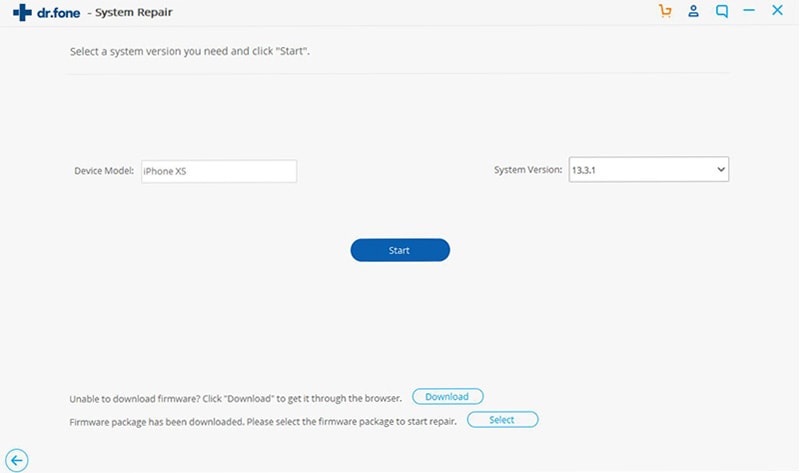 Step 4. Download the Appropriate Firmware
If you can ascertain the details of your device on the program, then click the Download button to download the appropriate firmware package for your device.
Step 5. Fix the iTunes Error 7
Once the appropriate firmware package is successfully downloaded, click the Fix Now button to begin solving the iTunes error 7.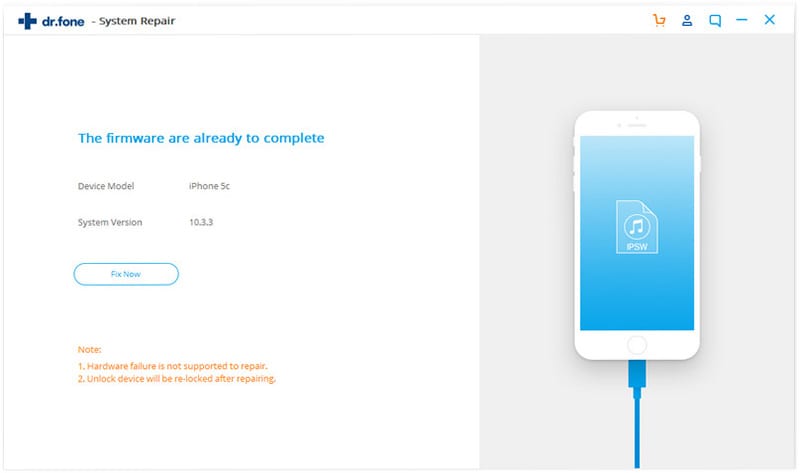 Conclusion
This article has covered a lot regarding iTunes error 7 and related fixes. However, the many options may not work on your system, and still, the problem may persist. With experience derived from this field, it is highly recommended to use an appropriate tool that collectively solves the iTunes error to avoid guessing which could be the cause. dr.fone - System Repair (iOS) is undeniably a top-class tool with extensive capability. If you use this program to solve your perennial iTunes error 7, then be sure you are moving on the right track. This tool is tested to the limits and is, therefore, a prudent decision to go to bed with dr.fone - System Repair (iOS).