How to reset iPhone 6s when frozen?
Have you tried to reset frozen iPhone 6s in vain? It can be really devastating when your iPhone's screen gets stuck in a black screen. This means you cannot make a call, receive messages, send texts, play games or simply not use your iPhone. Whenever your iPhone 6s freezes you should not freak out. There are solutions out of such a disaster! You can easily reset your frozen iPhone with lots of measures. You can even use a desktop software to reset it. This article takes you through how to reset a frozen iPhone to make it function as normal again and the reasons that can cause an iPhone to freeze. Read through to find a way that will be of help to you.
How to Easily Reset a Frozen iPhone
The best tool to reset any frozen iPhone is dr.fone - iOS System Recovery. This software is designed with fix iOS to normal feature that helps you to reset an iPhone to normal. It can kick your iPhone out of recovery mode, black screen and white screen. As it fixes your iOS device it also updates its iOS.
A step-by-step guide to reset frozen iPhone
dr.fone - iOS System Recovery software helps you to fix your frozen iPhone to function as normal. Below is a guide in which the software resets your frozen iPhone using fix iOS to normal feature.
Step 1: Pick on "System Recovery"
After running your dr.fone - Data Recovery (iOS) program, select "Fix iOS to Normal tab then use a USB cable to fix your iPhone to the computer. Thereafter click on "Start" button.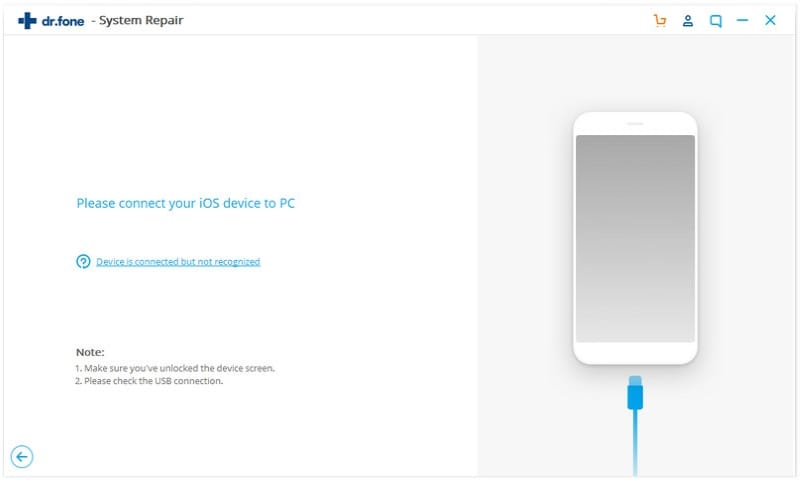 Step 2: Download and Select Firmware
Here, the program directs you to get the latest iOS version for your iPhone. Hit on the "Download" button to download the Firmware.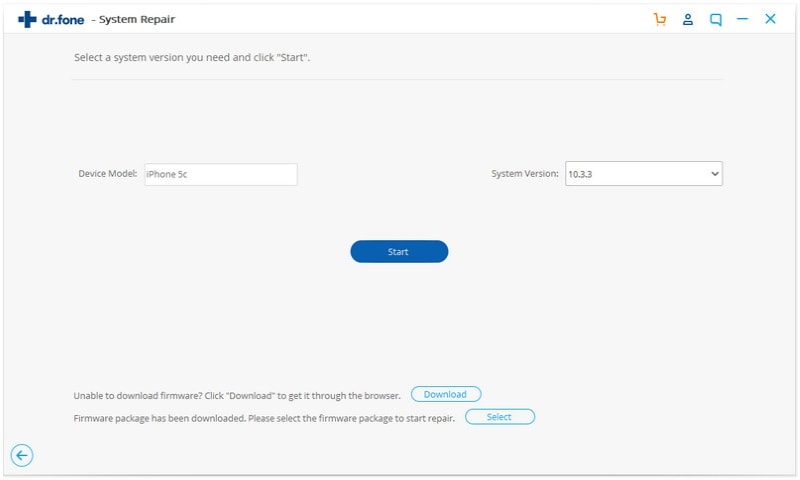 Step 3: Fix Your Frozen iPhone to Normal
Once the download is over, the program begins to fix your frozen iPhone, wait for a little while as the program restarts your iPhone to normal. In a few minutes, your frozen will have been fixed and reset to normal.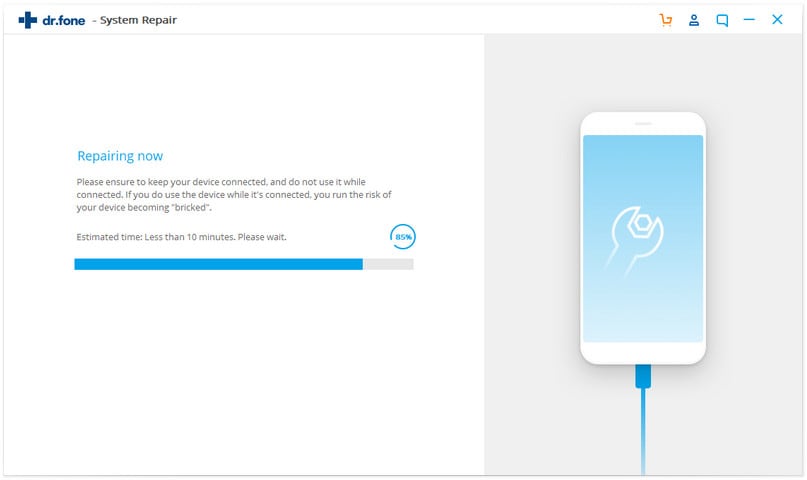 Another way to reset frozen iPhone
Beside using dr.fone - Data Recovery (iOS) software to fix your Frozen iPhone, you can also fix your frozen iPhone with the guide below.
Doing a hard reset on your iPhone helps to fix a frozen iPhone.
Step 1: Press both Sleep/Wake and Home buttons together for about 10 seconds.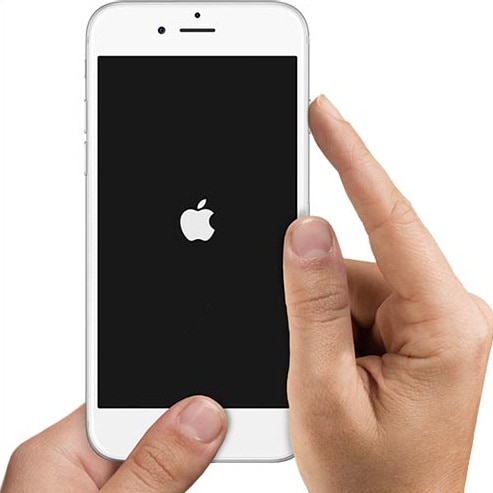 Step 2: Release both buttons after you see a white logo appear on the screen of your iPhone. With this hard reset, your iPhone should be able to start as normal.
By the way, if you want to learn more about how to reset iPhone, you can check here.
Why we get a frozen iPhone?
Sometimes you may try to fix your frozen Phone but still get the same problem again and again. There are many reasons as to why your iPhone freezes. Some of these reasons are listed below.
1. Uninstalled Apple Updates
Apple releases some updates to iPhone's iOS operating system. However, these updates may fail on your iPhone thus causing your iPhone to freeze. You need to check for uninstalled software updates in your iPhone's settings.
2. Low Battery
When your iPhone's battery is low, the screen can be blank for some minutes before it warns you that the battery is low. If you fail to charge your iPhone early when notified, it freezes to a black screen.
3. The problem with iPhone Apps.
An iPhone can freezes when you try using an App that has a problem. You need to check for an updated version of the App. You can also exit the App and download it again or stop using the App completely. You should also close the apps that you are not using.
4. Low space available
An iPhone is at high risk of freezing when its storage space is full. When you have little free space available, you iPhone can freeze anytime.