If your iPod keeps restarting over and over, you need not to panic. Some obvious reasons why your iPod keeps restarting may be due to faulty battery , software issue or recently downloaded apps. The problem can also result from hardware issues thus will constantly see Apple logo, dull iPod screen or a folder with an exclamation mark icon being displayed.
For a new iPod, you can return it to the store and see whether it can be replaced. However for the older one, you require some professional solutions to get it back to its feet. Have a look. (If you are encountering the situation that iPod keeps restarting after updating to iOS 11.1.2, this will help you!)
Part 1: Common Solutions to the "iPod Keeps Restarting Over and Over" Issue
Solution 1. Reboot Your iPod Manually
Press and hold both the Power (or sleep and wake) button and the Home button simultaneously only for a few seconds until the Apple logo is displayed on the screen. You can use this simple method if your app is unresponsive issues these includes lack of responsiveness to touch inputs and power button.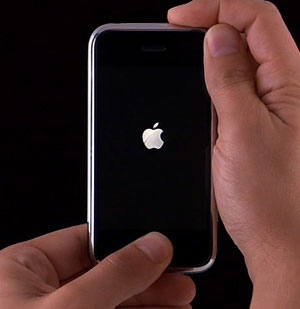 Solution 2. Reset Your iPod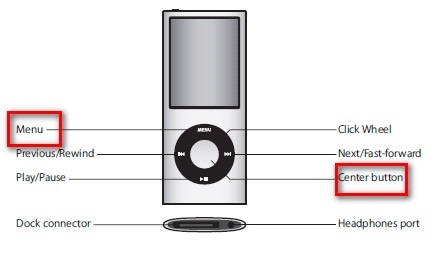 Ensure that your iPod is fully charged to allow you to carry out the other steps without interference.
Step 1. Switch the Hold button or switch on and off. To toggle the Hold switch, slide the switch to hold and then turn off the switch again.
Step 2. Then, simultaneously press and hold the Menu button and Centre (the Select button) until the Apple icon is displayed. This process takes approximately 6-10 seconds. If the logo does not appear within that time period, repeat the step until it appears.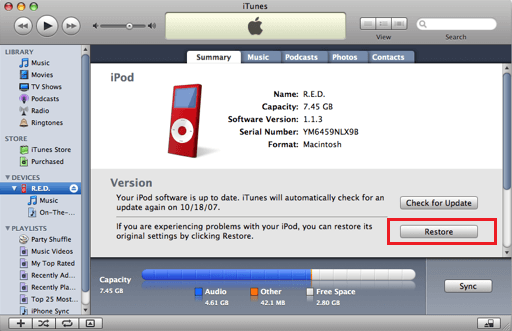 Solution 3. Restore Your iPod
This process will erase all your data from your iPod. Therefore you may need to backup plan for your vital data. You can only recover the files stored in the iTunes library those not found will have been erased during the process.
Note: Given the fact that the above solutions of jump-starting the iPod lead to data loss, you require a safe and efficient software solution for your data loss problem.
Part 2: The Safest Way to Fix the iPhone Keeps Restarting Itself Issue
dr.fone - System Repair (iOS) on the other hand guarantees you almost 100% safety of your files. This tool can fix your iPod Touch system with no data loss. No matter what situation is, device keeps restarting, stuck on Recovery Mode, DFU Mode, Apple logo loop, etc, it can always bring the iPod back to normal. Moreover, it can not only fix iPod Touch system, it fully supports all kinds of iPhone, iPad.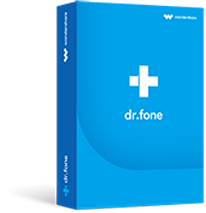 Best iOS recovery tool to fix iPod touch system
Have your iPod touch system fixed to normal under a single click with no data loss.
This platform fixes a variety of system issues across your device.
The platform is compatible with Windows and Mac.
It supports all Apple Devices having any iOS version.
4,290,481 people have downloaded it
Tutorials for how to fix iPod touch system via dr.fone - System Repair (iOS)
Step 1. Connect your iPod touch to the computer after you have installed dr.fone - System Repair (iOS) on your computer. Click on the System Recovery option. Then click the Start button from the next window.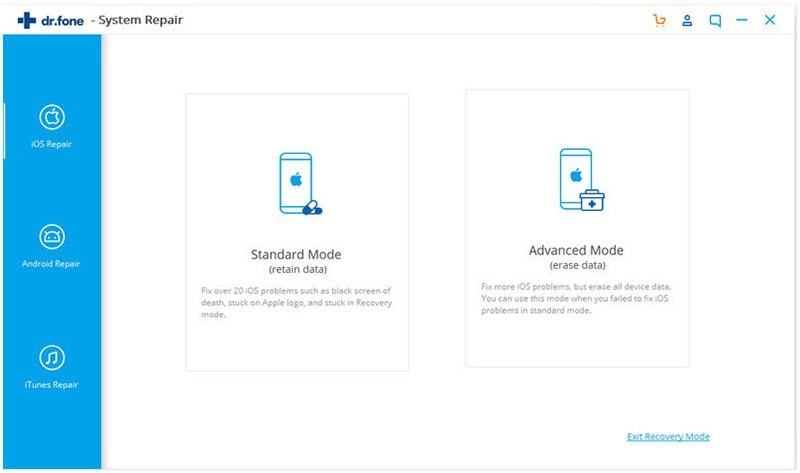 Step 2. Now select the download firmware. You can just check the information of your iPod that showed by the software and hit the Download button. It will begin downloading the firmware for your iPod and then fix the system automatically. Now all you have to do is ensure the well connection between the iPod touch and the computer. When it did the process, it will show the corresponding info for you.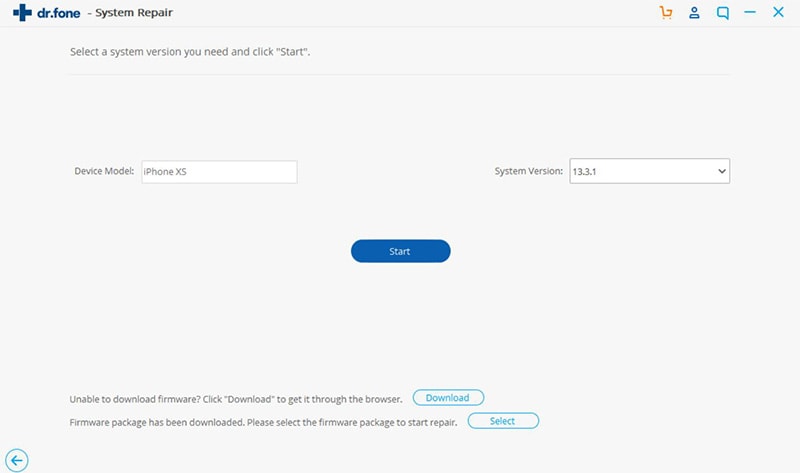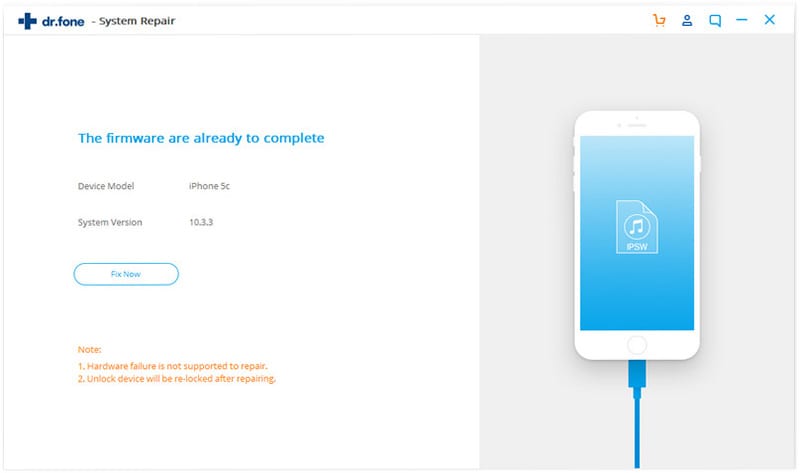 Conclusion
The post has enlightened you on coping with iPod's problem of keeping restarting repeatedly. Compared with the involved solutions in part 1, I argue that the employing dr.fone - System Repair (iOS) is much more reliable concerning data security. Don't you think so?