"I copied all my day's work files from my work computer onto my flash drive so I could continue working on them when I get home. All I got was an error. I am in dire need of how to fix corrupted flash drive without losing data. Any help please?"
- a question from Quora
Since they came into the scene, flash drives have been extremely handy when it comes to file transfers from computer to computer. Let's imagine that you had saved some important files on your thumb drive so you can use them on another computer later. You just plug it in, copy the files you want then you unmount it and be on your way, right? Well, sometimes these nifty little thumb drives can be a source of frustration. Take a look at the unfortunate scenario below.
Part 1. My Flash Drive is Corrupted/Damaged
You could probably be in a similar conundrum or worse; You have a damaged/corrupted flash drive and landed on this guide because you wanted to learn how to do a flash drive repair. If that is the case, then I'm happy to tell you that you've just hit the jackpot! This updated 2019 expert guide will show you step by step how to fix a corrupted flash drive using native tools and a flash drive repair tool we used called Recoverit (IS). Read on to find out how to do flash disk repair the easy way.
Part 2. How do I Fix a Corrupted Flash Drive without Formatting?
The first thing that comes to mind when you can't open or access the files on a corrupted flash drive is to format it. Though this will work most of the time, it means you will potentially lose all the data on the flash drive unless you have access to a specialized flash drive repair software like Recoverit (IS). Before you go ahead to format the flash drive, there are a few techniques you can try to fix a corrupted flash drive without formatting it. Here are a few of them:
Fix 1: Test the USB Port
Sometimes a malfunctioning or inactive USB port on your computer could be the culprit preventing your operating system from detecting or reading your flash drive correctly.
This can happen if you have a habit of quickly plugging in and unplugging your flash drives without correctly unmounting them or mid -file transfer. Here are the ways you can test if your USB port is working on windows 10.
i. To Test Your USB Port-Remove the Flash Disk and Reinsert It
This usually solves the detection problem, especially if you had not inserted the flash drive properly the first time. Look out for a windows notification telling you that you have inserted new hardware. You should also be able to hear the familiar Windows chiming notification sound if you have audio enabled on your computer. Windows will even automatically open the flash drive's contents in explorer if all is well with the flash drive. Try another USB port if this fails.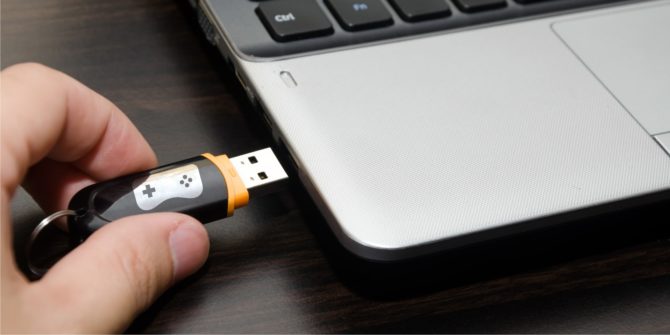 ii. To Test Your USB Port- Physical Examination
Sometimes your USB port or USB drive may have physical damage or have accumulated some dirt that is causing it to malfunction. It is best to observe the inside part of the USB port on the computer and flash drive and remove any dirt that may be inside there using a soft brush with long bristles.
Also, try and gently wiggle the USB flash drive if it is loose once connected and see if Windows can recognize it. Don't overdo it though as you may end up damaging the tiny connectors inside the port.
iii. To Test Your USB Port -Test the USB Port Using the Device Manager
You can use the windows menu system to locate the device manager so you can test if your USB port is in working condition or better yet, use the following easy shorter route.
Step 1 Click on the Windows start icon on the bottom left side of your Windows 10 desktop.
Step 2 Type Run and press the enter key. This will open the Run dialog box anywhere on the desktop.
Step 3 Click inside the empty text box on the opened Run Dialog box and type this Command as it appears here; devmgmt.msc. Now click on the OK button. This will take you straight the device manager in windows 10. Easy Huh?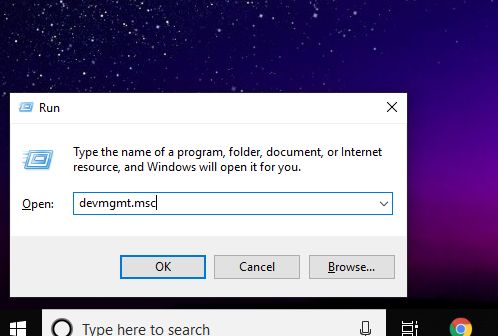 Step 4 With the device manager window open, you can now locate the computer icon on the list and click on it to highlight it.
Final Step- With the computer icon highlighted on the list, locate the action menu item at the top and click on it then choose the "Scan for Hardware Changes option." This will force windows to scan all the ports for any new hardware and hopefully recognize your inserted flash drive and add it. This should make it available for you to access on windows explorer.
iv. To Test Your USB Port- Toggle Disable and Enable the USB Controller
Step 1 Use the above steps to access the device manager window on your computer quickly.
Step 2 On the list of devices in the device manager window, locate the Universal Serial Bus controllers' item and click to expand it.
Step 3 Now locate the specific USB controller on the expanded list then right click on and choose "disable device." You can repeat this step for all the USB items listed if you are not sure which of them you've plugged your flash drive onto.
Step 4Now right click the disabled USB controller and re-enable it. This will restart that specific USB controller and most likely make it recognize your USB drive correctly. Make sure you re-enable all the USB controllers you disabled in the previous step.
Fix 2: Use Disk Management to Fix a Corrupted Flash Drive
Use this method if you can see the USB drive on your computer, but its content is corrupted due to an error in the disk file system or partitioning. This is a common occurrence that may have been caused by many things such as; viruses, incompatibility, incomplete formats, wrong file system type (FAT32, NTFS, etc.), lost and corrupted partitions, etc. Windows ships with a nifty little disk management utility that you can use to fix a corrupted flash drive.
How to recover corrupted flash drive using disk management in windows 10; follow these steps.
Step 1

Access Disk Management Win

As with many with other native windows utilities, there are several ways to gain access to the disk management interface on windows 10. You can locate it in the Windows menu system through the control panel. Alternatively, you can just click on the windows start button (or press the windows keyboard shortcut on your keyboard) then type "disk management" then click on the item labeled "create and format partitions" on the results that appear.

Another way to access disk management to fix your corrupted flash drive on Windows 10 is to use the run menu. Just click on the Windows button or use the keyboard shortcut key. On the START menu, just type "Run" and press the ENTER key. On the empty run dialog box type this Command exactly as it appears here without the quotes- "diskmgmt.msc" "then click Run or press enter.

Whichever method you use, you should be taken to the windows disk management interface listing all the drives currently available on your computer with details such as; layout, type, file system, status, Capacity, Free Space, etc.
Step 2

Locate the drive on the Disk Management Utility

Locate your Flash dive in the listed drives under the Volume tab. Make sure you are able to differentiate your drives with their names as choosing the wrong volume on the disk management tool can have detrimental effects if you mess up. Stay away from the local volumes labeled with the "C:," "disk 0 partitions", or "Windows tools" as these contain your OS and other critical windows tools!
Step 3

Assign the Flash Disk a Different Drive Letter

One common problem associated with unreadable thumb drives on Windows has to do with failure to assign a drive letter automatically. Changing the flash disk's drive letter using the disk management utility can fix a seemingly unreadable or corrupted flash drive. Here is How to do this:
Right click on the flash drive on the list of drives under Volumes Tab and then click on "change drive letter" menu option. This will open a dialog box through which we will change the flash disk's drive letter and hopefully fix it.
Click on the Change button which will open another dialog box. From that dialog box, select the first combo box/option labeled "Assign the following drive letter" if it is not selected for you by default.
On the right, you will see a box with a downfacing arrow that shows a list of alphabetic letters if you click on it. Choose a letter starting from F onwards as the letters A, B, C, D, and E are normally assigned to local drives within windows. Note: This might not be the case for your computer, just make sure the drive letter you choose for your flash drive does not conflict with existing drives- Please refer to the listing under the volumes tab.
Once you've selected a new drive letter for your flash disk, just click on the OK button to save the new drive letter. Agree to the windows warning saying that some programs that rely on drive letters might not run correctly as it has little impact on an external USB disks like flash drives. If all goes well, the disk management utility should be able to assign a new drive letter to your USB disk and make it accessible via windows explorer. Congrats!
Fix 3: Reinstall the Drivers
Another common problem that may prevent you from accessing your USB drive on Windows is corrupted or outdated USB controller drivers. Reinstalling or updating the drivers using the device manager will always fix this problem, and you will be able to access your USB drive.
You can also download and reinstall the latest USB controller drivers from your computer manufacturer's website. Just search for the drivers with the model number and name on Google and make sure you visit the correct manufacturer specific drivers page and not the third-party driver download websites!
Here is how to update and reinstall USB drivers using the device manager Windows utility.
I guess by now you must be an expert with the windows Run utility using the START menu. Just type "Run" and type devmgmt.msc in the Run dialog box and press ENTER to access the device manager interface on windows 10.
Step 1 Locate the Universal Serial Bus Controllers item on the list of devices and click on the arrow to expand it.
Step 2 Right on USB drive host controller and choose the update drive menu option to update and reinstall your USB drivers. You can either let windows look for updated drivers automatically and install them or just decide to navigate to the folder containing your downloaded driver files and install them.
Your USB drive should be accessible now that you have the latest USB controller drivers installed.
Fix 4: Run CMD
This is how to recover corrupted flash drive using cmd for the geeks in the house who don't mind tinkering with the native windows command line utility. Just make sure you type the commands as they appear here. Also, ensure you have inserted the damaged or corrupted flash disk to a working USB port on your Windows computer before you proceed with the following steps
Step 1 Type cmd on the start menu and press Enter to access the Windows native CLI utility.
Step 2 On the CLI window type the following Command as appears replacing the DRIVELETTER with your USB disk's drive letter. For instance, my USB disk has the drive letter J so I will replace the entire DRIVELETTER phrase with the J like this - chkdsk J: /f /r /x.
Here is the Command you need to type
chkdsk DRIVELETTER: /f /r /x
This will initiate an automated scan and verification process on your flash disk that will fix all the errors on your flash disk without deleting any files.
Fix 5. Format to Fix the Corrupted Flash Drive
If your flash disk is too damaged and corrupted to be recovered, the best way to repair it is to do a format. You will have to erase all the files should you choose to do broken flash drive repair through formatting. Don't worry, we will show you how to recover your data using our recommended flash drive repair software later.
Formatting a flash disk in windows 10 is easy and can be done in 3 or more ways.
This is how to format a corrupted flash drive on Windows using windows explorer
Step 1 Insert the corrupted flash drive to your computer's USB port.
Step 2 Open Windows Explorer and navigate to My PC.
Step 3 Locate your USB drive among the attached storage and right click on it to choose Format on the contextual menu that appears. On the format window that appears, just leave all the defaults but make sure you give your flash drive an appropriate name under the volume label box and then choose quick format.
Step 4 Click Start and wait for your flash drive format to complete. Windows will erase all the contents and repair your corrupted flash drive to a clean and usable state.
Now read below how to repair and recover all your deleted files lost while formatting your flash drive.
Part 3. Using the Best Option to Recover Files from Corrupted Flash Drive – Recoverit (IS)
We recommend you use our favorite flash drive repair software- Recoverit (IS). This third-party windows data recovery tool can be a lifesaver, especially if you want to recover files from a formatted or completely corrupted/damaged flash drive. Here are some of the features we love on the Recoverit (IS) tool for windows.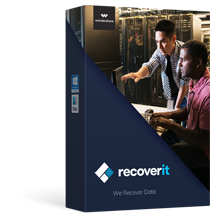 A Life Saver to Solve Your Data Loss Problems!
Data recovery -Recover deleted files from formatted disks or corrupted filesystems
Quick Scan and Deep Scan
Trash recovery- Get your deleted files from the trash the easy way using Recoverit (IS)
Recovery from system crashes
Recover lost partitions
Repair corrupted flash drives on Windows using Recoverit (IS)

3,165,867 people have downloaded it
Download and install the Recoverit (IS) for Windows and follow these steps to repair and recover files on a corrupted flash drive.
Step 1

Launch the program

Launch the Recoverit (IS) application from the Windows start menu or using the desktop shortcut created during the installation. The next procedure is to insert your damaged or corrupted flash drive to your computer.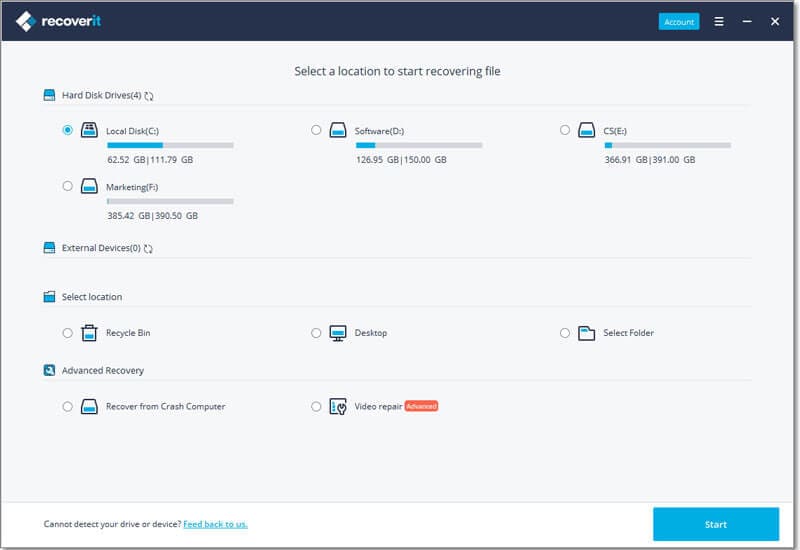 Step 2

Select recovery mode

On the Recoverit (IS) main interface, you can either choose to click on the all-around recovery option or just select the external devices option. Choose all file types and go to the next step.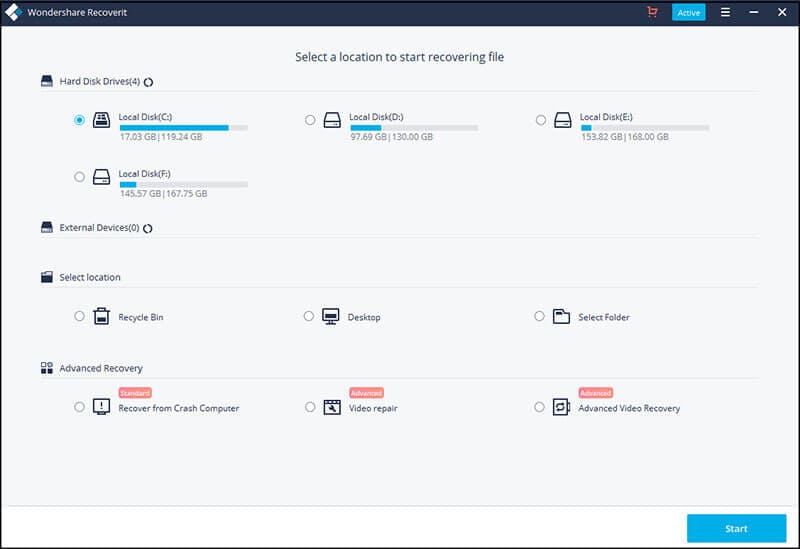 Step 3

Scan and Preview

Depending on the option you went for at the beginning, you will get a list of devices/drives attached to your computer. Locate your flash drive on the list and click on it then click the 'Start' button at the bottom to begin the scanning process.
Step 4

Recover

Once the scan is completed, you can select all the files you want to restore/recover and click recover to put them back into the USB drive. You just recovered your lost data from the damaged flash drive!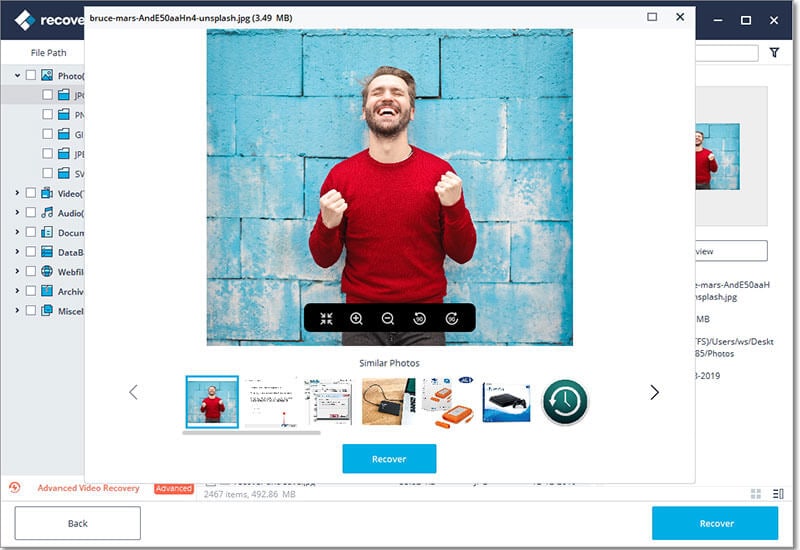 Tips: How to Prevent A Flash Drive from Being Corrupted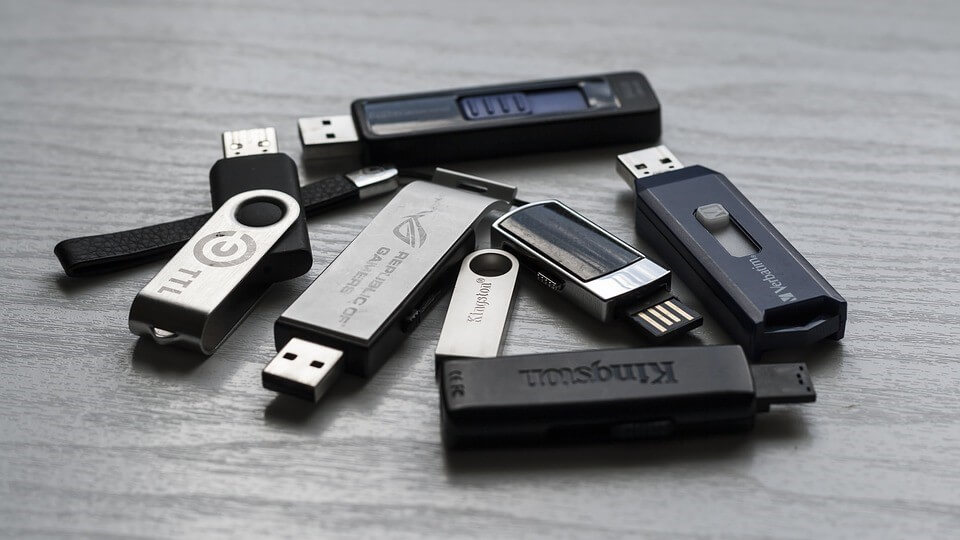 Follow these tips to prevent your flash drive from being corrupted or damaged in future.
Avoid saving your important files on an old flash drive- they tend to degrade with time.
Always follow the recommended OS unmount procedure before unplugging your USB drive.
Don't disconnect your flash drive mid file transfer.
Store your flash drive in proper conditions away from humidity, excess dust, heat, and physical pressure/stress.
Make sure you format your flash drive correctly and wait for the process to complete.
Make use of antivirus tools to remove harmful viruses that may corrupt your flash drive.
Conclusion
A damaged or corrupted flash drive containing your important data can cause a lot of stress and untold frustration. We highly recommend that you use Recoverit (IS) to fix and recover corrupted or damaged flash drive the easy way. We recommend this tool as it has one of the most intuitive interfaces out there. Furthermore, you don't need to be a tech-savvy but you can follow the steps and learn how to recover corrupted flash drive to success.