Flash drives have become a too important part of our digital life for they offer a quick solution to transfer files and store data. However, while as efficient and helpful as they are, it doesn't make them immune to unexpected corruption or failure, causing data loss. That's why many users wonder what to do when flash drive repair?
This article will introduce you to several easy yet proven solutions to repair USB flash drive. It will also discuss a competent program to retrieve your lost files from a corrupt flash drive effortlessly.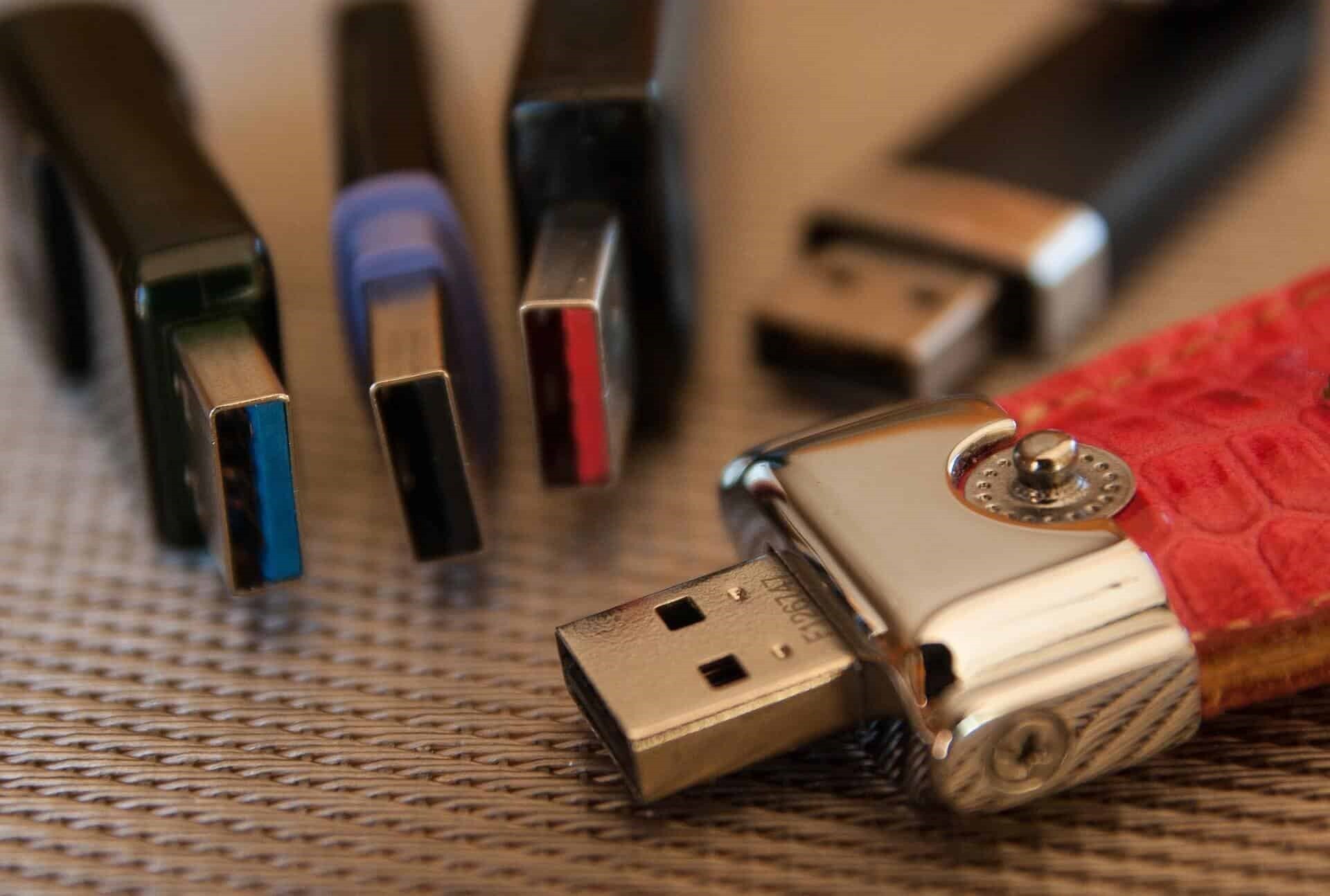 Part 1: Why USB Flash Drive Corrupted?
Before learning how to fix a corrupted flash drive, it's essential to analyze the reasons for drive corruption.
1. Virus Attack: Arguably the most common cause of flash drive corruption. Any external storage device is vulnerable to malware attacks as you regularly connect them to multiple computers or phones. The only way to prevent it is periodically scanning your system and making sure you don't connect the drive to unprotected computers.
2. Physical Damage: Unsurprisingly, the flash drives are often damaged when inserted in the system and ejected out. Also, they can fall into the water, be exposed to extreme temperature or pressure, drop from high altitudes, and so on, causing irreparable physical damage. Even the slightest damage can affect the structure or internal peripheral of your drive, leading to corruption and data loss.
3. Ejecting the Drive Unsafely : Last but not least, plugging out the drive quickly without "safely removing it" is a common reason for flash drive corruption. It often interrupts the writing or transferring process and damages your drive. Thus, always eject the drive properly once you're transferring the data. In most cases, a simple format can automatically fix USB flash drive, but it also wipes out all the data stored.

Part 2: How to Fix Corrupted USB Flash Drive?
Below are a few popular methods to repair USB flash drive safely. So give it a read and let us know which solution has helped you get the job done.
1. Windows Utility - properties
In some cases, your flash drive is not physically broken, but the system cannot recognize it due to a technical glitch. The Windows utility feature comes into play and allows users to repair USB flash drive in a jiffy.
What's best is that this method doesn't wipe out your data stored on the drive. Here's how to do that:
Step 1 Insert your flash drive into the PC, then right-click the drive and choose "Properties".
Step 2 On the new window, hit "Check" under the Tools tab.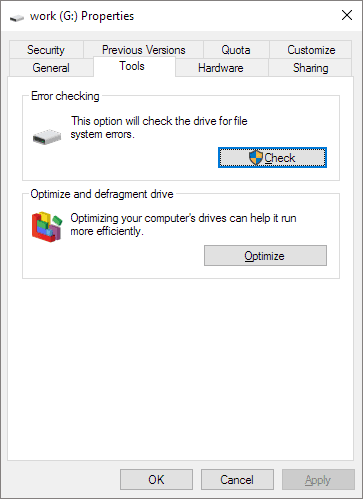 Step 3 The system will start scanning the drive. Wait until the process is finished, then exit the window.
Step 4 Finally, right-click the drive again and hit "Eject". You can now safely remove the USB drive.
2. Use Disk Management
The computer may be unable to assign a drive letter to your flash drive due to any technical glitch. Using Disk Management is probably the easiest and quickest of all the methods to fix this issue.
The solution requires you to manually assign the drive letter to the USB drive to fix it. Contrary to what you may think, this process is as easy as possible and will take you hardly a few seconds to implement.
Here's how to fix a corrupted flash drive using Disk Management:
Step 1 Press Win + R to bring the Run windows. Type and enter "diskmgmt.msc" to get started.
Step 2 It will open the disk management window showing all the disks. Right-click your flash drive and choose "Change Driver Letter and Paths…".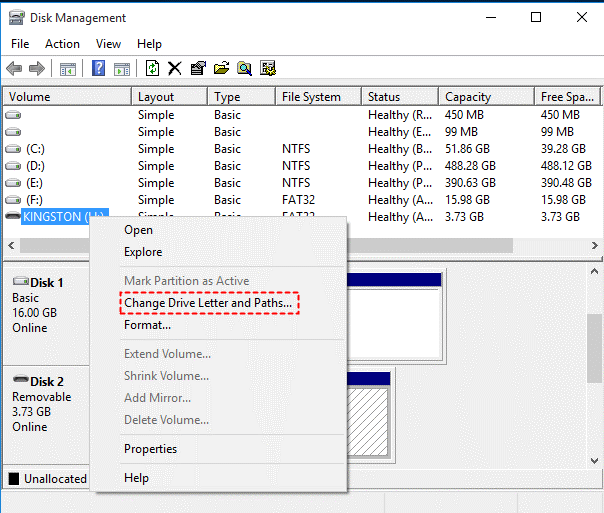 Step 3 Then, hit Add and select any other drive letter from the drop-down list.
Now, check if you can access the flash drive. Note that sometimes, the system cannot change the drive letter, mainly because the drive is write-protected or if it is not FAT32 or NTFS. Thus, if this happens to you, worry not and read the next solution.
3. Use CHKDSK CMD
The last method on our list of flash drive repair is using the CHKDSK command. All you need to do is enter a simple command and let the computer troubleshoot the bugs in the drive. Many users have claimed that this solution effectively fix the USB drive system errors. But note that it will also remove all the data stored on the drive.
Check out how to implement this solution:
Step 1 After plugging your flash drive into the computer, click on the start menu and enter CMD.
Step 2 Right-click the command prompt icon and select "Run as administrator".
Step 3 The command prompt will open up. Here type "chkdsk H: /f" in the Command Prompt window and hit Enter.
chkdsk H: /f (H is the drive letter of USB drive. If your drive has a different drive letter, you can replace it.)
Step 4 The chkdsk operation will repair the damaged USB drive and fix the system errors.
If the command works properly, it indicates that the system has detected and repaired the issues in your flash drive. You can now use the drive as you want.
Part 3: How to Recover Files from Corrupted USB Flash Drive?
Data stored on an external USB or flash drive is prone to corruption or loss for a myriad of reasons. If you have lost the precious data on a flash drive and want to retrieve it quickly, just use a professional data recovery software -- Recoverit. The following are its main advantages: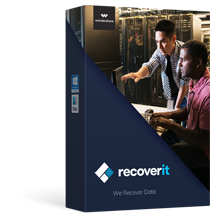 Features of the Recovery Program:
Recover the lost files from all kinds of devices like PC, USB flash drive, Pen drive, Android, Mac, Digital Camera, etc.
Recover more than 1000 different file formats, which includes unique types for documents, videos/audios, graphics, emails, etc.
It doesn't matter whether the drive is formatted or not; you can recover content from any internal and external devices, including Camera/Camcorder, Music/Player, iPod, CF/SD Card. Zip Drive, Pen Drive, Floppy Disk.
The app will also retrieve corrupt, hidden, and other kinds of unavailable items.
With the help of its "Crashed Computer Recovery" function, you can create a bootable media to gain access to the crashed PC and get back all the files.

3,165,867 people have downloaded it
Step 1 Download and launch Recoverit on your PC/Mac and connect the corrupted flash drive to it.
Now find and click the traget drive from the below screen.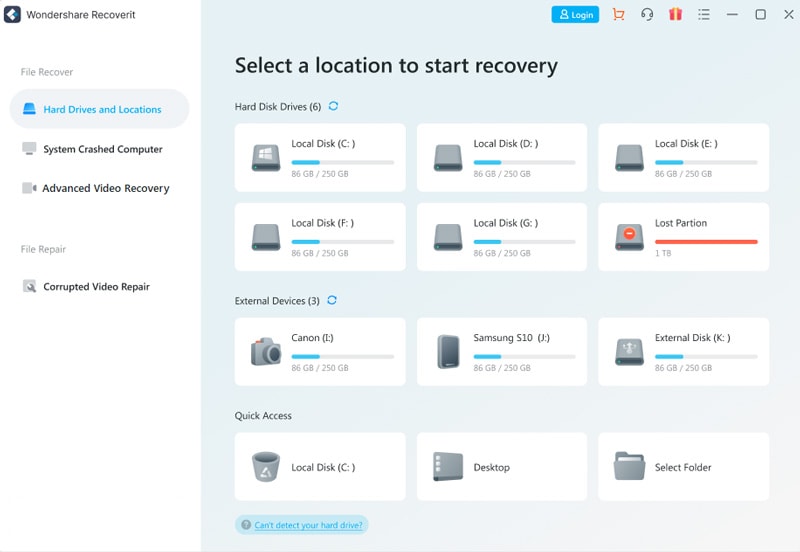 Step 2 Recoverit will thoroughly scan the drive and display all the lost files on the next screen.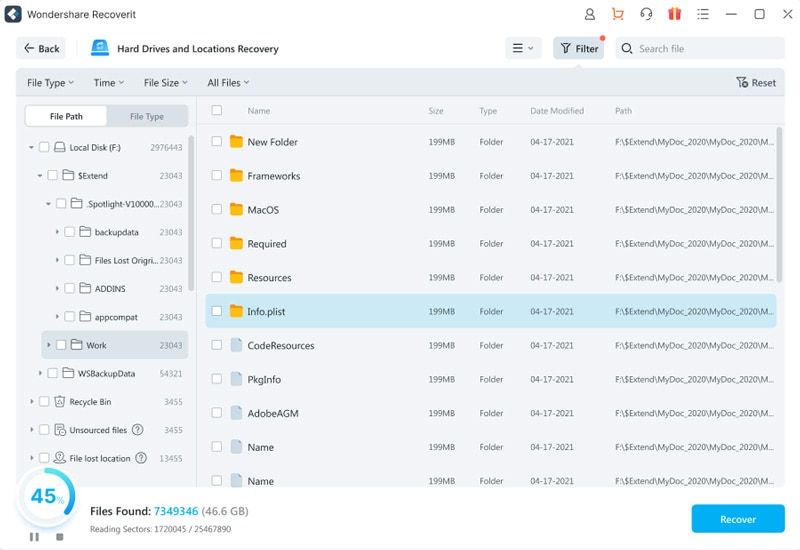 Step 3 Preview and save your recovered files.
After the lost files come back, you can preview the contents of them. Then, click on the files you wish to retrieve and hit "Recover" to export them to your PC/Mac.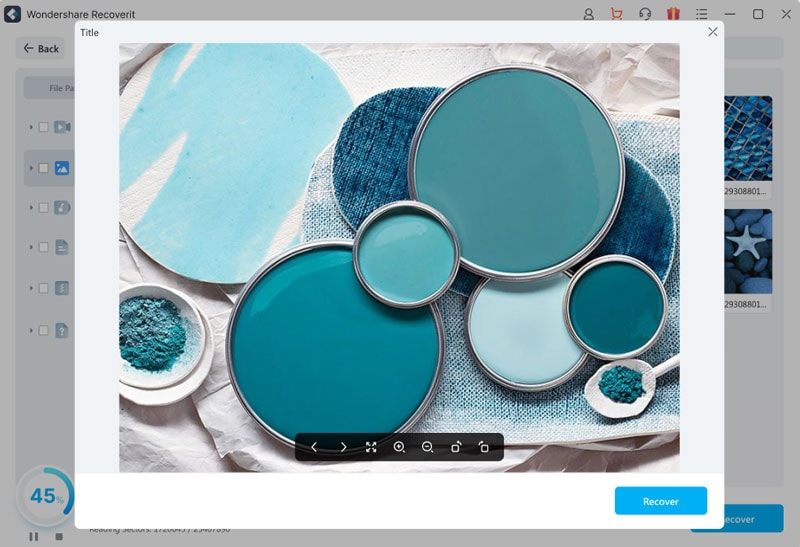 Conclusion
That brings us to the end of this guide. Hopefully, you'll not find any issue in how to flash drive repair if the system cannot recognize it. All you need to do is carefully implement the steps, particularly while applying the CHKDSK CMD and Disk Management methods.
If you have lost your important data due to flash drive corruption, use Recoverit to get it back quickly. This unique software offers a simple, secure, and quick way to retrieve any lost files in their original condition.