"I have tried every method to repair my corrupted USB Flash Drive, but nothing seems to be working. I have many important files in it, and I don't know how to recover corrupted files from USB Flash Drive. Any recommendation for a tool or method for USB Flash Drive corrupted files Recovery will be really helpful."
- a question from Quora
As always, we heard the query of one of our readers. It's not a surprise that many of us don't know how to recover corrupted files from USB Flash Drive, but the files and drive getting corrupted is very common. So today we have decided to recommend you a data recovery software that we think will be the best for you and for everyone else who is in the need to perform any kind of recovery.
Part 1. Best Solution to Recover Corrupted Files from USB Flash Drive- Recoverit (IS) Tool
Recoverit (IS) Tool is the tool that we would recommend you to use for USB Flash Drive corrupted files recovery. Simply because there is no better recovery tool than Recoverit (IS) in terms of Recovery Rate, Powerful Scanning Modes, Easy to Use UI and Recovery Method, and Amazing Features.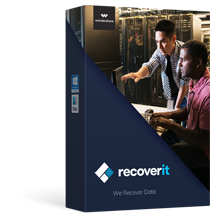 Have a Look at Some of The Amazing Features:
iSkysoft comes with one of the easiest 3-step recovery processes in the town, the similar recovery process for almost all kinds of data recovery makes it really easy for everyone.
Recoverit (IS) Tool comes with 8-types of Recovery Modes such as Deleted Files recovery, External Device Recovery, Lost Partition Recovery, All Around Recovery etc. You can choose different Recovery Modes based on your need for recovery.
iSkysoft allows you to recover all kinds of data such as Images, Audio Files, Videos, ZIP Files, etc. so that you don't lose any of your data.
You can recover almost more than 1000 files types under different kinds of data with the help of Recoverit (IS) Tool.
You can recover your data from all kinds of devices and Operating systems such as iOS, Android, Windows, Mac, Mobile Phones, Digital Cameras, USB Flash Drives, SSD, SD cards.
iSkysoft Recovery Tool allows you to preview and select the data you want to recover.
It comes with two scanning modes i.e. Quick Scan & Deep Scan to help you out with recovery.
Recoverit (IS) tool carries a 98% recovery rate, that's highest among any of the Recovery Tools.

3,165,867 people have downloaded it
Part 2. How to Recover Corrupted Files from USB Flash Drive Using Recoverit (IS) Tool?
Preparations: To start with the USB Flash Drive corrupted files recovery, you first need to do two things. First, log in to your PC, and browse to the official website of Recoverit (IS) tool. On the website, look for the Windows-compatible version of the toolbox and download it. Once downloaded, install the program and launch it on your PC. Secondly, take the corrupted USB Flash Drive, and connect it to your PC properly, once it's detected, you are good to proceed with the 3-step recovery process.
Step 1 As soon as you launch the program on your PC, the first thing you see will be the Recovery Mode Window, it will have a list of Recovery Modes to help you in different kinds of recovery. There will be various recovery modes such as Deleted Files Recovery, Lost Partition Recovery, Recycle Bin Recovery, External Device recovery, you need to choose External Device Recovery.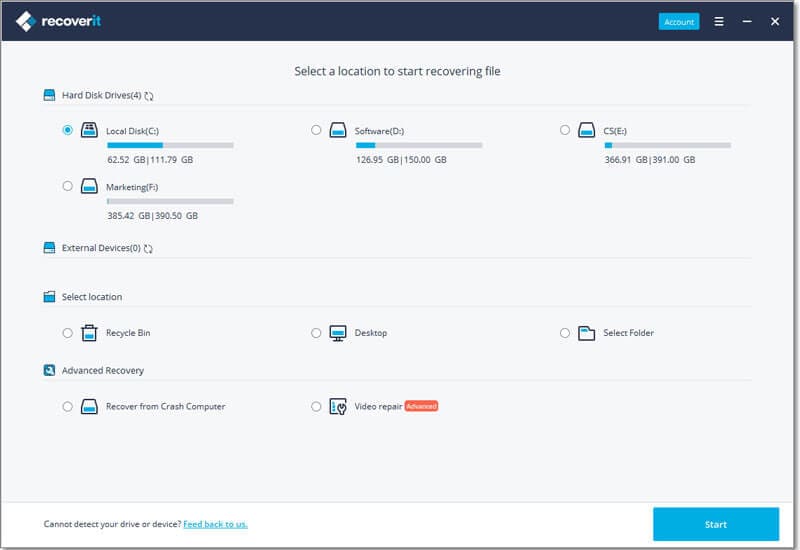 Step 2 You will be redirected to the storage device selection step. The next window you see will have all kinds of storage devices listed in it such as Pen Drive, Hard Drive, USB Flash Drive, etc. Click on "USB Flash Drive", you will be directed to a next window that will have your connected USB Flash Drive listed with all the other partitions and disks of your Computer. Choose your corrupted USB Flash Drive and click "Start" to initiate scanning.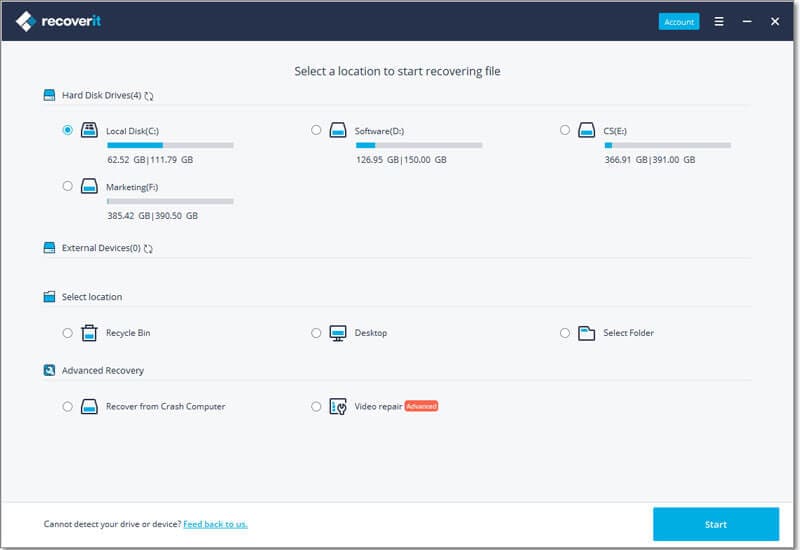 Step 3 Scanning will take a few minutes, and once it's done, you will see a list of files that can be recovered from the corrupted USB Flash Drive. The program will allow you to preview all those files so that you can be sure of which files you want to store and which one to skip. Now, select the files you want to recover from USB Flash Drive, and hit the Recover button. You will be asked to choose a restore location on your PC to initiate the recovery, choose a location and click "OK", all of your files will be recovered from USB Flash Drive in a few minutes.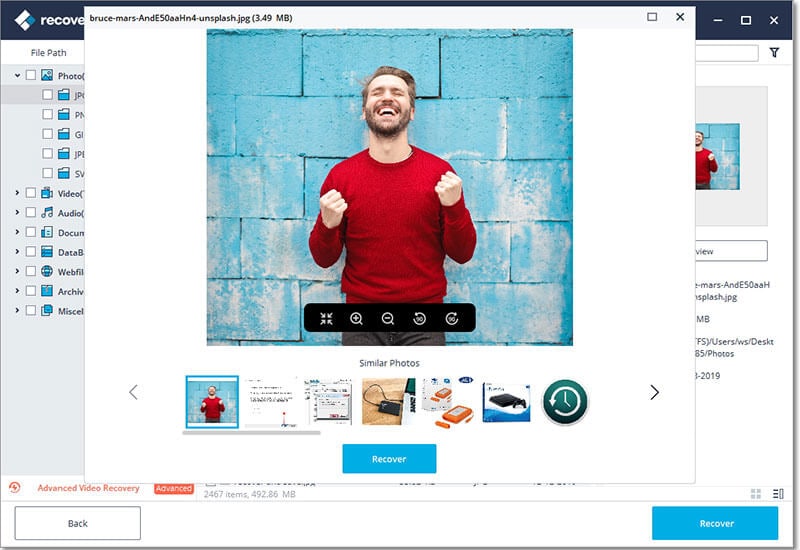 Part 3. Tips to Protect USB Flash Drive from being corrupted
You can never be always sure that your USB Flash Drive will be safe from any kind of data corruption, but you can surely try this few tips.
Keep it Safe from Any Physical Damage
Always carry your USB Flash Drive properly, do not let it fall, do not store it in very high temperature, and do not let it come in contact with water, as any of these things can hurt its a circuit or its magnetic orientation and can corrupt your data and drive.
Keep it Safe from any Malware attack or Bug
Don't use your USB Flash Drive too much on a computer that's unprotected and is prone to such threats, especially when it is connected to a public network. As any corruption in the PC can affect the data of your USB Flash Drive as well.
Keep Some Storage Space Free
When you fill all the storage space in your USB Flash Drive with data and don't leave any space free, there are very high chances that your data might get corrupted, so keep some space free on your Drive.
Transfer Files Through Uninterrupted Connection
Before starting to transfer files from your USB Flash Drive to your PC or vice-versa, always make sure that the connection is stable and remains uninterrupted. As any kind of interruption during the transfer can corrupt your data.
This article should tell you how to recover corrupted files from USB Flash Drive. If anything goes wrong with your USB Flash Drive, the first thing you should do is to recover files from corrupted USB Flash Drive, and if you do it with a reliable tool, just like the Recoverit (IS) Tool that we recommended then you will be able to recover them successfully.