Do you want to know how to recover data from corrupted pen drive? Your search ends right here!
Introduction
Most of you must have experienced data loss due to a corrupted pen drive at least once in your life. At such situations, you want a quick and reliable way to recover data from corrupted pen drive to get back all your valuable documents and other files. How many of you are aware that earlier people did not know how to recover corrupted data from pen drive or rather, this concept did not exist? But you are lucky to be reading this. Here you will not only learn the two most efficient fixes for the how to retrieve data from corrupted pen drive problem but also get to know the main reasons due to which your pen drive crashes and data gets corrupted.
So let us move on to gather everything you need to know about how to recover corrupted files from pen drive. Here is a snippet of all that you will read ahead in this article:
Part 1. Situations When Pen Drives Get Corrupted
Many-a-times you find yourself in a pen drive corrupted file recovery situation. The symptoms of a corrupted pen drive are pretty evident, and you should not ignore them. The most common ones being files disappearing, files not getting recognized, and other such error messages.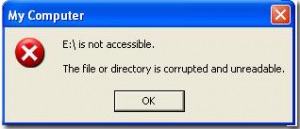 Have you ever tried to find out why files stored in a pen drive often tend to get corrupted or crash? Before you read the fix to come out of this soup, it is necessary that you learn more about the source behind the problem. It will help you save your data in the future. Also, it will save you a lot of time looking for ways to tell you how to recover data from corrupted pen drive.
Wear and Tear of NAND Memory.
The NAND is the volatile memory which does not need any power to store files in it. Regular and frequent use of the Pen Drive causes the problem.
So many times you forget to keep the USB Driver/Port on your PC clean and dust free. It causes damage not just to your computer but also to the Pen Drive and the data stored in it.
Sudden Loss of Electricity.
If while using your PC with the Pen Drive plugged in, you experience a sudden lapse in power supply, your pen drive might get corrupted, and you will have to find a way for pen drive corrupted file recovery.
Dismount Pen Drive Abruptly.
If you do not follow the proper procedure to disconnect the pen drive from your PC and plug it out, the data stored in it will suffer and have to be retrieved later.
Operating System Experiences Crash.
It is crazy, but sometimes your OS is responsible for your Pen Drive to get corrupted. If it suddenly crashes with the pen drive plugged in your PC, you will have to recover data from corrupted pen drive.
If your pen drive's stem or PC's connector is damaged or broken, the files and your drive may get unresponsive.
Now that you know the reasons that lead to corruption of a pen drive, read on to finally find the best solutions for how to recover corrupted files from pen drive.
Part 2. How to Recover Data from Corrupted Pen Drive?
To answer how to recover data from corrupted pen drive, here are two methods.
Method 1. Rescue data from corrupted pen drive with iSkysoft Data Recovery
iSkysoft Data Recovery is the best software for any data recovery need, especially to recover data from corrupted pen drive. It can recover deleted, formatted, damaged, and infected files without wasting much time.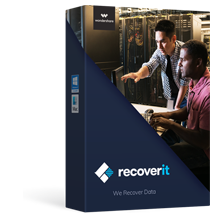 Some of its exclusive features are:
It is available for both Windows PC and Mac.
It offers data recovery in situations like recycle bin recovery, formatted disk recovery, lost partition recovery, eternal device recovery, virus attack or system crash data recovery and finally an all- around data recovery when the source of the problem is unidentified.
It can retrieve documents, graphics, videos, e-mails, audio files, and much more.
It is known to retrieve data from corrupted pen drive in an easy three-step method.

3,165,867 people have downloaded it
To understand how to recover data from corrupted pen drive using iSkysoft Data Recovery, follow the steps listed below.
Step 1 First of all, download and install the appropriate version on your Windows PC or Mac. Then, after proper installation, launch the software to select "External Devices Recovery" option.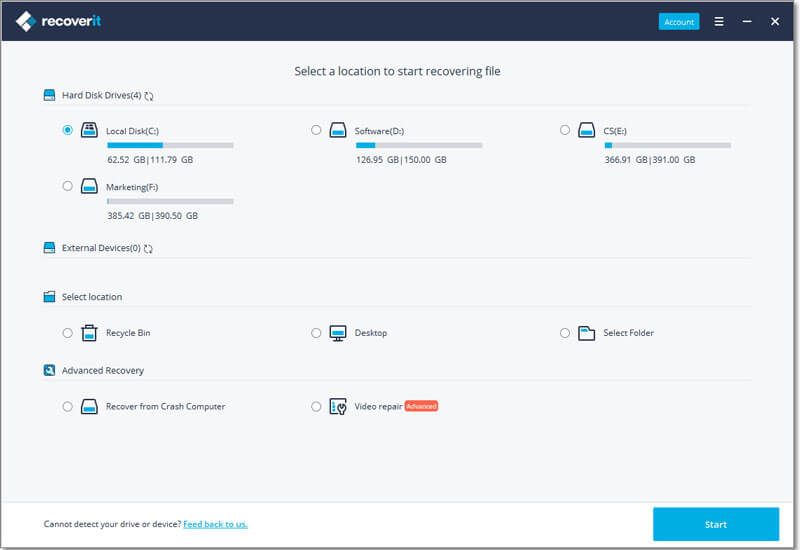 Step 2 Then connect your corrupted pen drive to your PC and wait for it to be recognized by the iSkysoft toolkit.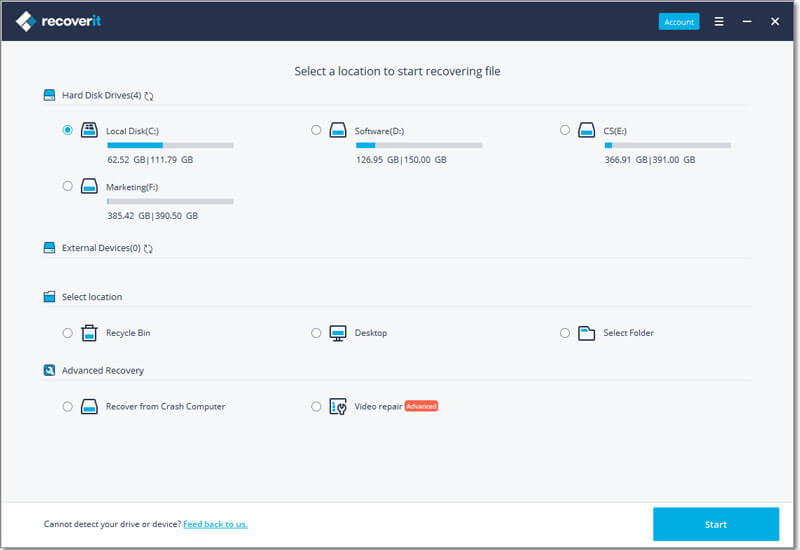 Step 3 When the software recognizes your corrupted pen drive, you will be able to view it on the screen. Select it and click on "Start."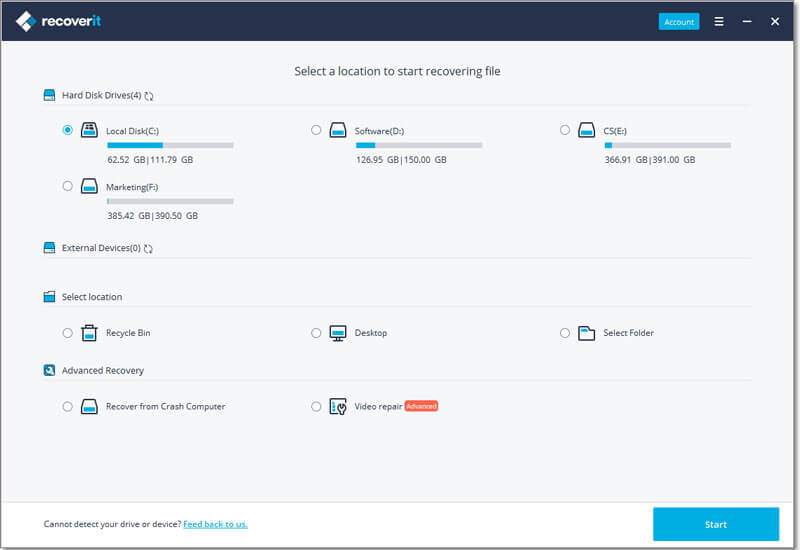 Step 4 Once you click on "Start," the software will scan the corrupted pen drive for files recovery and display all the deleted files in front of you. Select the files you want to retrieve and then click on "Recover."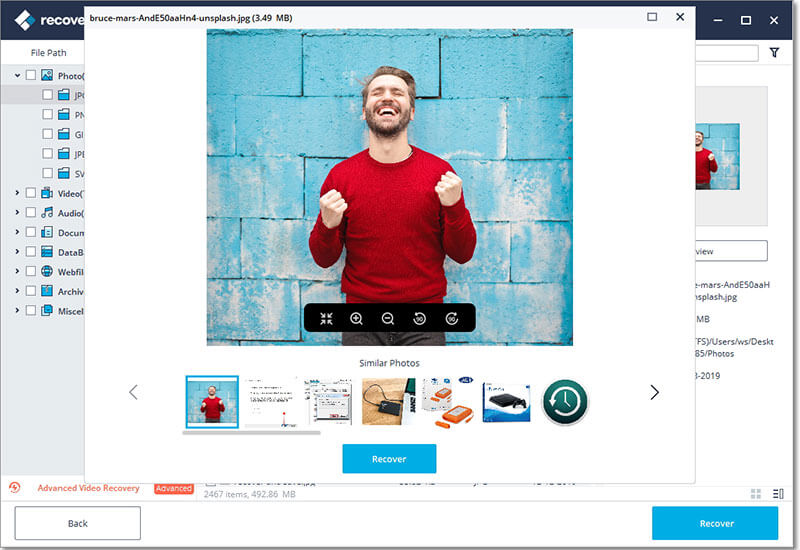 This software will help you recover your favorite data so that you can store it safely once again. Just in case there is a hiccup, give "All-Around Recovery" a shot and follow the same steps.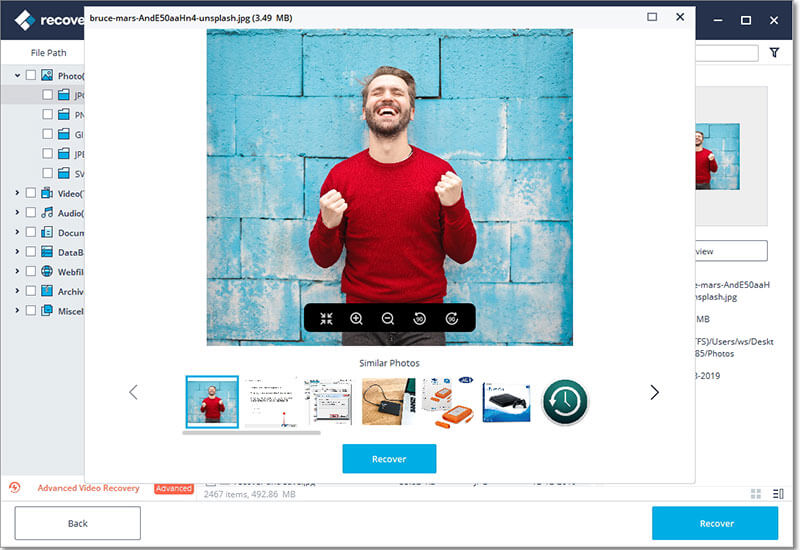 100% dependable yet easy to use, that is how you will rate iSkysoft Data Recovery once you give it a try.
Method 2. Corrupted/unreadable pen drive recovery using CMD
In this section, you will learn the simple steps to understand how to recover data from corrupted pen drive using cmd. Please note that this method is suitable for Windows PC users only.
To use this solution, you will give specific commands on your PC popularly known as Windows Command Prompts. These commands will retrieve the data which you lost from your corrupted pen drive.
Follow these steps below carefully one by one:
Step 1 To start with, Plug in the corrupted USB. Then right Click on "Start." Hit Command Prompt (Admin) and wait for the CMD to open up. For Windows 10 and later versions, type "cmd" in the search box after clicking on "Start" > hit "Enter" > right click on "cmd.exe".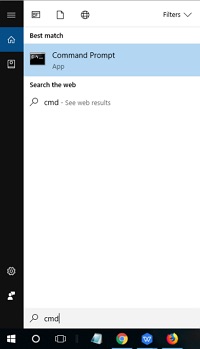 Step 2 Now at the CMD Window, feed the following details "attrib -h -r -s /s /d drive letter:\*.*". Say for instance, your removable pen drive disk name is in G Drive, then you should feed in "attrib -h -r -s/s /d G:\*.*."
Step 3 Once the process is complete, check your corrupted pen drive again. Your lost data will be back on it, recovered and safe.
The above method of using cmd to retrieve data from corrupted pen drive is a little technical, so be careful with all the inputs, but it guarantees results.
Conclusion
Now that you have these two simple methods right here in front of you, don't be in a dilemma. You no longer need to ask anyone or look any further to find out how to recover data from corrupted pen drive. The best part is that iSkysoft Data Recovery toolkit offers the most efficient methodology to retrieve data from your corrupted pen drive. It is easy to download, easier to use, and not even time-consuming. It offers a one-stop solution for all your data loss issues that occur due to a corrupted USB. Don't you believe me? Try it out now!