Thumb drives are used to transfer or store data between devices that are not connected together. Until a few years ago, thumb drives could only support a few megabytes of data and they were mostly used to store and transfer documents and other small files.
However, in the past few years, we have seen the evolutions of thumb drives. They can now support gigabytes of data and are blazingly fast thanks to the new USB standards.
This brings us to the most common challenge associated faced by thumb drive users – USB data loss. With a large amount of data written and rewritten, USB data loss is a common occurrence.
Part 1. USB Thumb Driver Data Loss: Commons Points of Failure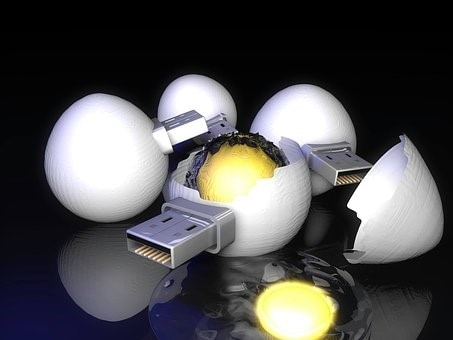 Thumb drives are often subjected to very harsh use cases. Since they do not have any mechanical or moving parts within them, this is usually not going to matter. But sometimes we tend to take it too far and now thumb drive data loss ensues. Let's look at some of the most scenarios that cause USB data loss.
Stress damage: Like we just discussed, even though thumb drives are designed to withstand constant movements, they can't put up with too much physical pressure. This happens when you put something heavy on top of them which usually happens when they are tossed into a backpack or jean pockets.
Virus or malware: Viruses or malware are designed to corrupt files and once your USB drive is affected with them, they will slowly start to delete/corrupt your data making them unusable. Only plug the USB drives to computers that your trust.
Temperature/humidity: Both temperature and humidity can give your devices a hard time. When you store or carry the thumb drive along with you, make sure that they are not exposed to high temperature or high humidity. Both can cause damage to the circuitry in your device.
File format issues: When you format your thumb drive, use a file format that is compatible with your computer's operating system. If you use an incompatible file format with your USB device, then the computer will not be able to process the information
Accidental deletion: There are device errors and there are human errors. In this case, it is ourselves to blame. We have all experienced that dreaded moment where we had accidentally deleted data on our thumb drive. Most commonly this data goes to the recycle bin or trash in case of Mac. However, if these spaces are filled, then the file will be lost without having any chance of recovery.
Part 2. Recover Deleted Files from USB Thumb Drive: The Easiest Method
Data recovery are of two types. One is the recovery from recycle bin or trash which you can do by yourself. The next is a more advanced type of data recovery that uses powerful data recovery software. In this guide, we are going to make thumb drive recovery easy by using Recoverit (IS) software - The best data recovery software you can get!
The iSkysoft Data recovery uses a complex algorithm can scan the thumb drive for lost file and it does it by checking each individual sector. This means that no space on the thumb drive will be left unchecked. You can recover files from thumb drive in a matter of minutes with iSkysoft.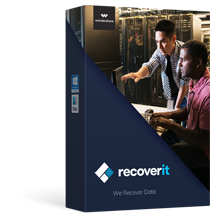 Features of the iSkysoft toolbox
Formatted file recovery: Accidentally formatted your thumb drive? iSkysoft can help recover the files.
Virus attack data recovery: Files deleted by viruses or malware can be recovered.
Deep Scan: An extensive scanning that can recover even the hardest of files.
Media and office files support: iSkysoft can recover files belonging to a wide range of type.
Mac and Windows support: You can install and use iSkysoft on both MacOS and Windows XP and above.

3,165,867 people have downloaded it
The iSkysoft Data recovery software is so powerful that you can do more than just recover deleted files from USB. Let us look at some of the features of Recoverit (IS)y tool that makes it the best thumb drive recovery software.
Installation and use of iSkysoft are also very simple. There are no complex steps that would trouble you, hence, the whole process is designed having a beginner in mind. You can use the following guide if you need assistance.
Step 1

Download and install Recoverit (IS)

There are many fake versions floating around the internet, so be very careful in choosing any software. You can find the latest and secure version of Recoverit (IS) from the official website. Install the software on your Mac/PC.
Step 2

Choose a recovery mode for your thumb drive

Review all the recovery options on the window. Choose the recovery mode for your thumb drive based on your requirement.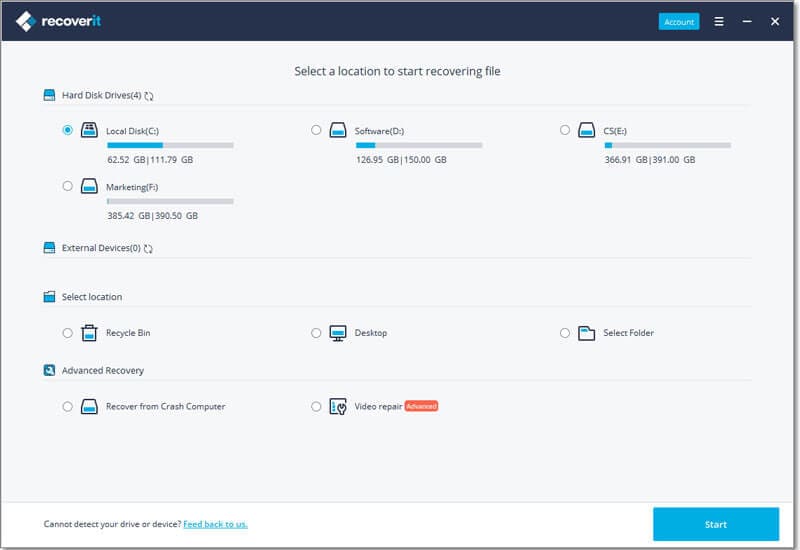 Step 3

Connect your thumb drive if you haven't already

Connect your thumb drive to your computer via the USB drive. Make sure that the connection is proper.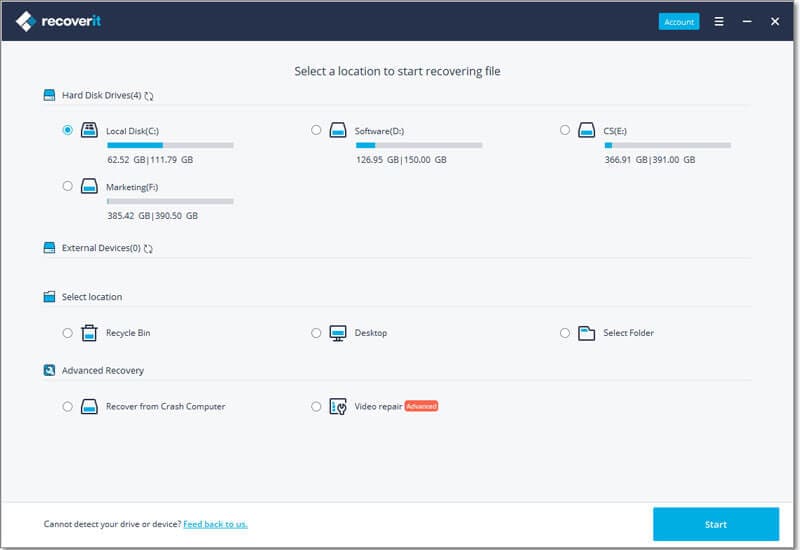 Step 4

Select the thumb drive that you want to scan

iSkysoft will show all the connected storage devices to your computer. Select the thumb drive and click Next.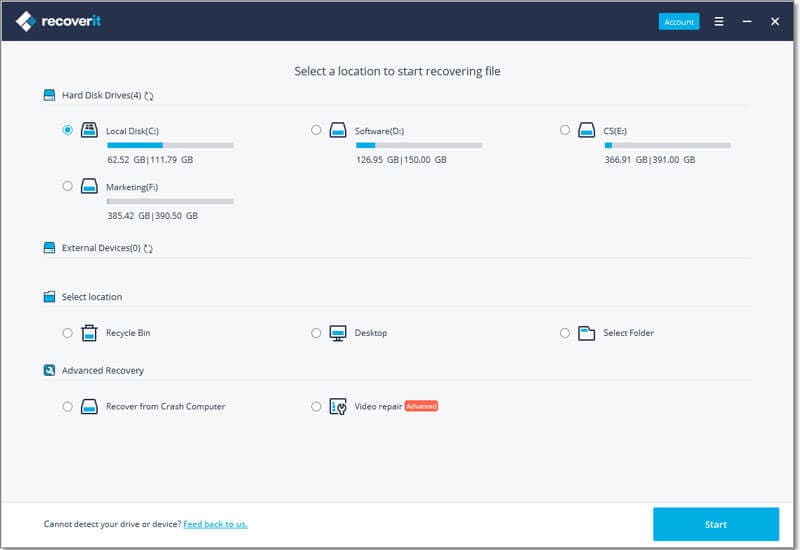 Step 5

Preview and Recover the files

With iSkysoft, you can preview the files so that you can decide which files to recover from the list of available files.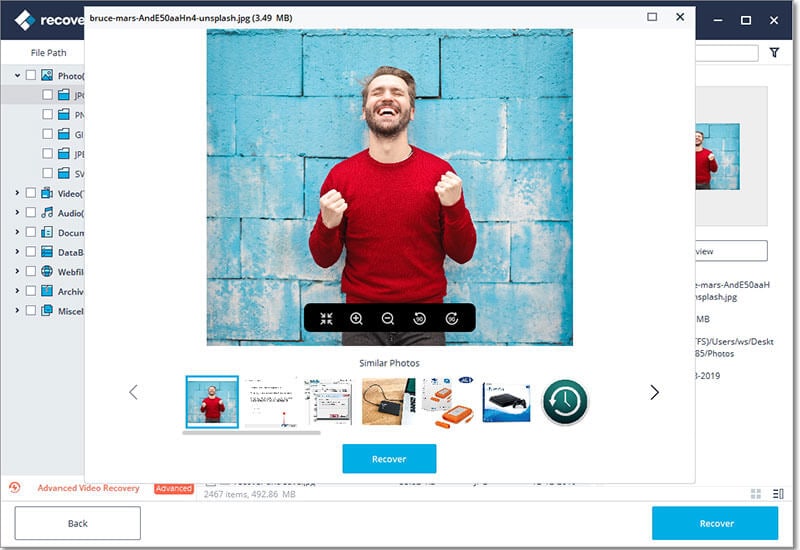 From this guide, it is clear that you can use iSkysoft to recover data from thumb drives with ease. If the normal scan didn't bring the results that you were looking for, then you can use the deep scan which does a more in-depth recovery process which will also take more time than the normal search.
Part 3. Tips on How to Prevent Data Loss on USB Thumb Drives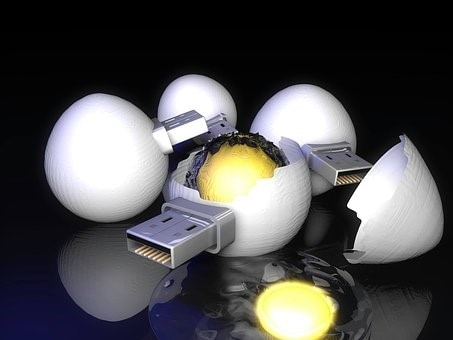 With time, thumb drives can experience degradation and some data loss might occur at one point of time or another. However, you can ensure your thumb drive's best performance with some simple steps. The following pointers will help you take care of your thumb drive so that you don't like to ponder how to retrieve deleted files from a thumb drive.
#1 Safely remove your device when you unplug thumb drive
Before you unplug the thumb drive from the USB port, make sure you have safely removed the device through your computer. This will stop all the data transfers and make the thumb drive ready for physical removal. When unplugged otherwise, it can cause data loss if the data transfer is still in place.
#2 Keep thumb drive safe during travels
Make sure you are storing the thumb drive somewhere safe so that they don't end up getting crushed by the weight of your laptop or books. Keep the thumb drive in a separate pocket so that your other belongings don't come in contact with the thumb drive.
#3 Keep thumb drive from any magnets
Nowadays, there are magnets everywhere and if you are not careful and your thumb drive is placed close to a powerful magnet, the data in the thumb drive will be destroyed. In some cases, you might even need a thumb drive repair to get the semiconductor working again.
#4 Avoid high humidity and temperature
High humidity and temperature is bad news for not just thumb drives, but any form of electronic devices. This is because temperature and humidity can mess with the circuit, either resulting in the slowing down of the thumb drive or even short-circuiting it. Pay attention to where you store your thumb drive.
#5 Backup data when possible
If you have important file/files within your thumb drive, make it a practice to backup the data or make copies of it in more than one device. This way, even if you lost the files on your thumb drive, you always got a plan B.
Conclusion
Like every electronic device, thumb drives must also be handled with care. Data loss in thumb drives can happen when you least expect it and it can happen without warning. Even if something goes wrong, you can use Recoverit (IS) to get your files back in no time. But remember that always prevention is better than the cure.