Losing data on your device, be it mobile or PC, does turn a good day into a hectic one. And this is not something that happens once in a blue moon. Data loss is more common than you think and it might have happened to you at least multiple times. Sometimes the devices that we use misbehaves and in other scenarios, the mistake comes from our part where we accidently delete or format files.
Softwares like FreeUndelete gives the users hope that their file can be retrieved in one piece. There are many data recovery softwares out there, and FreeUndelete is undoubtedly, one among the few popular ones.
In this guide, we will review FreeUndelete and share an even better alternative if you are looking to recover or restore data from storage devices.
Part 1. FreeUndelete Data Recovery Review: How Effective Is It?
1.1 What is Freeundelete?
FreeUndelete is a data recovery software from OfficeRecovery. You can visit the OfficeRecovery website and find a host of solutions provided by them for different applications.
The FreeUndelete is aimed at recovering data that had been accidently deleted. It is a solution created for windows PCs and is developed to even recover files that has been deleted from the recycle bin. You can get FreeUndelete for free If it's for personal use. A separate business license can be purchased if you want to use it on multiple computers for business purposes.
The new version of the software called FreeUndelete v2.1 adds support for external storage devices. it is easy to see the popularity of FreeUndelete among the masses due to its very light foot print (file size is less than 1MB) and free to download nature.
1.2 How to Recover Files with FreeUndelete?
Recovering files with FreeUndelete is very straight forward. Install the software on your computer and launch the software. The left side pane shows the list of drives connected to the PC. The main window is reserved for presenting the files that the software has been found.
Once the software detects the files on storage device, you can select the file and click on Undelete option. The restored files will be saved in the folder that you have specified in the bottom most tab.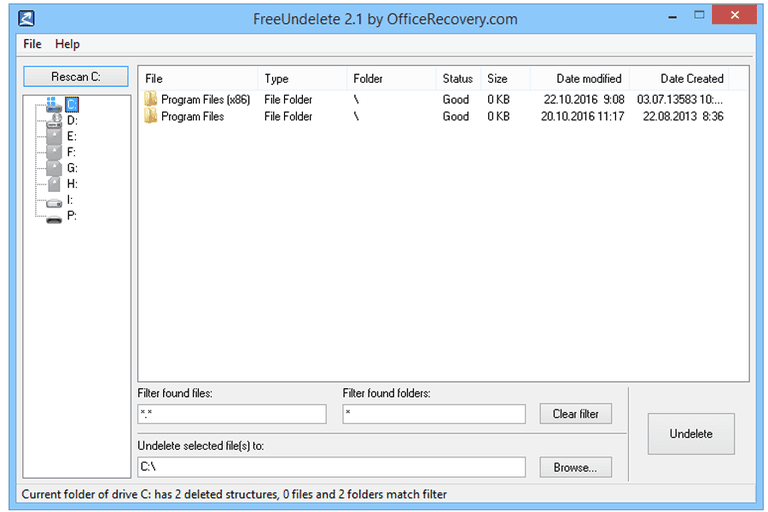 The process is very simple and the time required for scanning and restoring will depend on the size of file and its age.
1.3 Freeundelete Advantages and Disadvantages.
In this part of the review, we will go through some of the advantages and disadvantages of using FreeUndelete so that you can have a better judgement when it comes using it.
Advantage of FreeUndelete
From our review itself, you can make out most of the advantages that you have with FreeUndelete. Some of the major ones are:
The software is free to download
Setup files is less than 1MB
Very helpful in recovering files from accidental deletion
Disadvantages of FreeUndelete
FreeUndelete is in no way perfect and knowing its shortcomings are the best way to make your decision on whether or not to use FreeUndelete.
FreeUndelete is ineffective at recovering anything more than accidently deleted files
There is no deep scan option to recover hard to get files
It only supports windows PCs
It's clear that FreeUndelete is great for simple recovery tasks, however it is not something that you should look into if you need more recovery options and better recovery algorithm. For example, if your storage device lost data through formatting or computer crash, FreeUndelete will not be able to recover files in such scenarios. For such use cases, you need something more powerful.
Part 2. Meet Recoverit (IS): Best Alternative to FreeUndelete Full Version:
If you are looking a better recovery software that comes with more features than FreeUndelete, then you have Recoverit (IS).
The Recoverit (IS) tool is the perfect alternative to FreeUndelete because you are getting more advantages without none of its disadvantages.
Accidental is certainly a cause for data loss but it isn't the only way you are going to lose data on your computer or mobile devices. And Recoverit (IS) Tool is aimed at solving these issues by giving the users an all in one data recovery tool.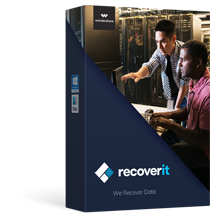 Some of the best features of Recoverit (IS) Tools are:
Preview feature: See the files before recovering it.
Deep scan: Get even the hardest of files with deep scan option.
Mac and windows supports: You can install iSkysoft is both Mac and Windows machines.
External device support: iSkysoft supports external storage devices and mobile devices.
Multiple recover options: iSkysoft Supports deleted file recovery, formatted file recovery, and recovery of files after computer crash.

3,165,867 people have downloaded it
Downloading and installing iSkysoft is also very straightforward. The following guide will help you through using Recoverit (IS).
Recover Lost Files With Recoverit (IS)
A single file download is enough to setup Recoverit (IS) on your computer. And after that the software works without requiring internet connection.
Step 1

Download and install Recoverit (IS)

Go to the official website of iSkysoft and download the latest version of the software.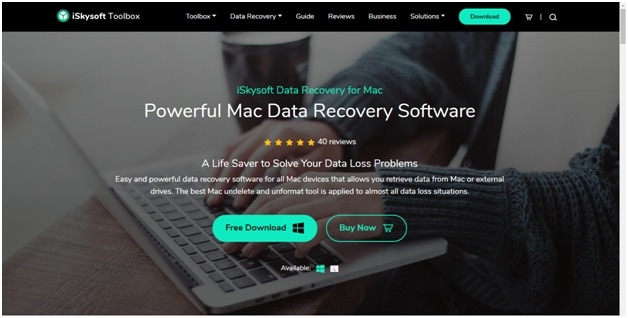 Step 2

Choose the drive to scan

The software will list out all the storage devices connected to your computer. Select the one that you want to scan.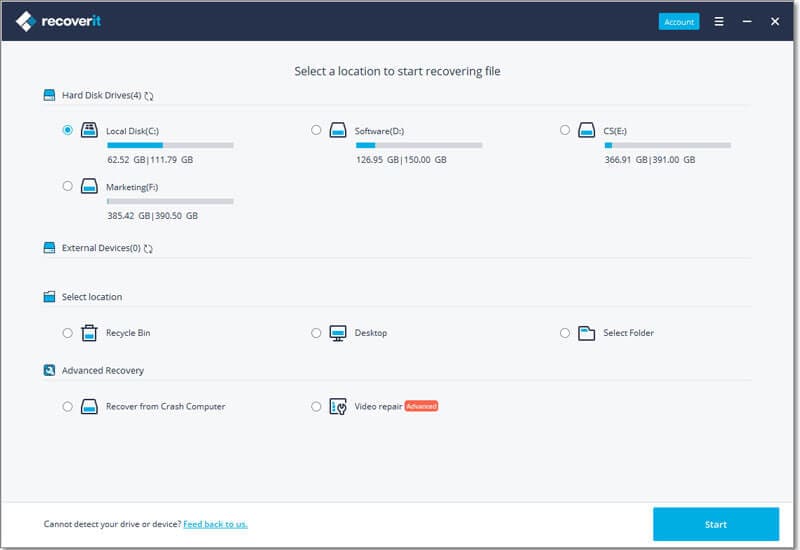 Step 3

Preview and Recover files

The files found after the scan will be listed out in the next window. You can preview the files and recover it as you please.

The Recoverit (IS) ticks all the right boxes when it comes to restoring your data and the best part is that you can have all the latest features without any compromises.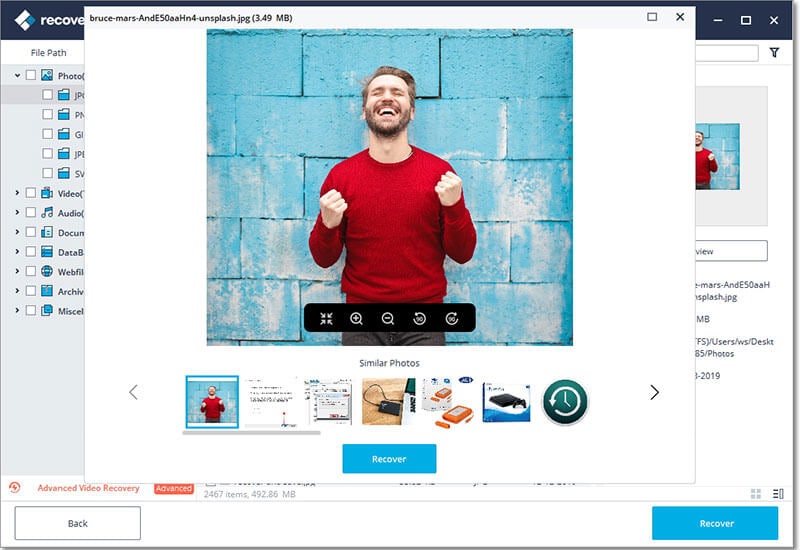 Conclusion
If you are in need of an all-round data recovery software, iSkysoft is certainly the best choice for FreeUndelete. With the amount of features you get with iSkysoft, it is the only recovery software that you will ever need!
FreeUndelete is a lightweight software that you can run on your windows PC. It is suitable for lightweight data recovery of delete files, but if you need something powerful, now you know which to choose!