"I am unable to work with the iCare Data Recovery software; can you help please?"
- a question from Quora
Data recovery has come a long way. Back in the days, when you'd lose your files, that would be the end of the story. However, with the current technological advancements, it has been discovered that lost data is never really lost.
In this article, we provide you with reviews and features related to iCare Data Recovery software, including reasons why you should consider it in recovering your lost data. The following parts outline all that in detail:
Part 1: iCare Data Recovery Overview
It's never a good day when your most important data gets lost from your storage media. And it doesn't matter how you lost it all, iCare Data Recovery was developed to put a smile back on your face.
Imagine hooking in your SD card to your computer only for it to open up and see it empty yet you are sure you had files in it. And it can get worse. While working on documents on your hard drive, your cat conveniently walks over your keyboard and bam! It's formatted. You had no data recovery software installed neither do you have the money to get one right away. What do you do?
For obvious reasons, nobody would ever want to be in such a situation, but unfortunately, there you are, stranded. Well, if you can relate to such a scenario, I would advise you not to panic because iCare Data Recovery software caters for both 'full' and 'empty' pockets.
iCare Data Recovery software has two software versions that you can download. A free and paid version. It would be a lie to say they are equally compelling. All in all, they both operate in the capacity to restore your lost data.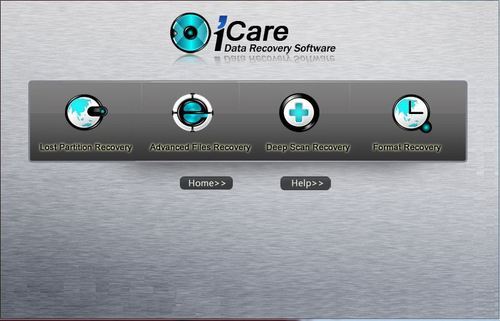 They showcase great features focused on extracting data. These features include:
With iCare Data Recovery, you pay no amount to download their software. Both versions are available on their site as iCare Data Recovery Free and iCare Data Recovery Pro Free.
The site specifies this feature on the iCare Data Recovery free version, with obvious limitations that we will discuss further below. However, with the unlimited data recovery option on a free version, it is undoubtedly a great deal.
With the iCare Data Recovery pro version, you can only recover the 1GB worth of data, and after that, you are required to pay for it. But a GB of data is still a great offer large enough for you to test the software's various capacities.
Recovery of the widely available data types is a feature available on both software versions. It works fast as data being recovered is not hidden deep in the file system.
iCare Data Recovery software can recover data from a wide variety of external storage devices, including SD cards (MicroSD, SDXC, SDHC), Hard Drives, and USB drives. This feature works from both software versions, and below is an illustration from the free version.
iCare Data Recovery software supports a recoverable range of files, including images, videos, audio, documents other 500+ types of data. It also works in both software versions. However, recovery of RAW data is not available for the free version.
While the free version only has Deleted File Recovery and an Advanced File Recovery options, the iCare Data Recovery software full version has extra Deep Scan Recovery and Lost Partition Recovery options. With the additional options, this paid for version is enhanced to extract more data from your storage device.
With all the features listed above, what are some of the advantages and disadvantages you can experience while using iCare Data Recovery?
Pros:
You can recover unlimited data freely.
It has the capacity to extract data from various storage devices.
The interface is easy to use.
It has support for the smaller thumb drives.
iCare operates on all Windows versions.
The paid version can be used for commercial purposes.
Cons:
The free iCare version has limited scan options i.e., no deep scan or lost recovery options.
iCare has no support for Mac computers.
The free version is quite slow in the scanning process.
iCare free version is limited to home use.
Part 2: Why Look for an iCare Alternative?
iCare Data Recovery is an excellent solution in some cases of data recovery but not in all. For this reason, it is wise for you to look for an alternative. Check out the reasons below.
When performing a scan on your preferred storage media, the iCare Data Recovery free software version feels particularly slow in the process. It also occasionally grinds to a halt and stays frozen for a while before continuing with the scanning.
The speed of scanning is therefore time-consuming and as a result, inconvenient, especially if you are in a hurry. Worse, it might not even restore the data you were hoping to find. Considering such a scenario, you certainly need something fast and reliable.
Limited file system support
In as much as iCare Data Recovery free version offers unlimited recovery of data, when the file system of your storage device cannot be supported, then it's all a waste. The free version features no improvements on the more unique file systems such as exFAT, and as a result, devices supported are limited.
Also, the more unique file types of whatever kinds of files you may have e.g., those related to architectural and animation software, can not be accessed by the free version. Therefore, if you work with such kinds of files, you'd better get a more suitable alternative to iCare Data Recovery.
Don't be fooled by the iCare Data Recovery for Mac site. The features and images list there are none existent. Yes, even you click on the download button, it gets you a "StellaPhoenixMacDataRecovery.dmg" file for download. It is not iCare, and as a result, it would be wise to find an alternative data recovery option that supports your Mac computer too.
Even though iCare Data Recovery free version offers an unlimited recovery of data option, you cannot do a deep scan of your storage device and neither can you recover a lost partition.
Of course, this all feels like a waste because most important files require a deep scan for you to obtain them fully. Also, partition issues are common with Windows systems. As a result, a recovery option that supports all Windows platforms should have the capacity to recover a lost partition. Unfortunately, that's not the case.
Part 3: Get the Best Alternative to iCare Free
In light of all the situations listed above, what could be the best alternative to the iCare Data Recovery free version today?
Recoverit (IS) software is considered by most to be a versatile, all-around data recovery solution with features that meet the present-day consumer needs when it comes to retrieval of lost data. Some of these features include: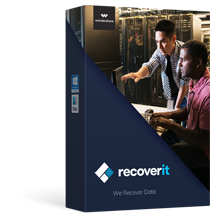 A Life Saver to Solve Your Data Loss Problems!
An easy to understand user interface.
Quick and deep scan.
Preview capacity.
A range of recovery options.
Support for more than 1000 types of files.
Data recovery for any device and storage media.
Computer crash recovery.

3,165,867 people have downloaded it
With these features, iSkysoft lets you recover your lost data in these simple steps.
Step 1

Download and launch the software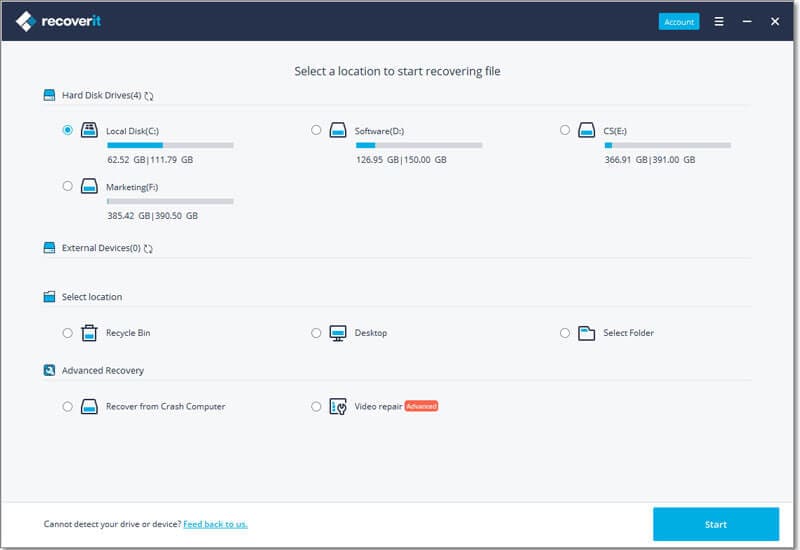 Step 2

Start the scan

While scanning your files are listed on the right window while the left displays various available paths. Scanning takes a while depending on the size of your drive and amount of data in it to be found.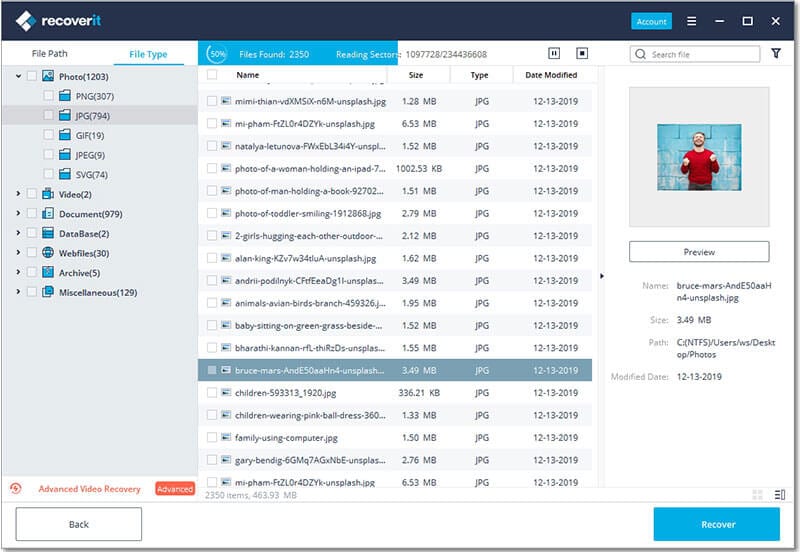 Step 3

Recover your files

When scanning is complete, you can mark the data to check them carefully. After that, select the files you need and click on the option Recover located at the right bottom of the screen.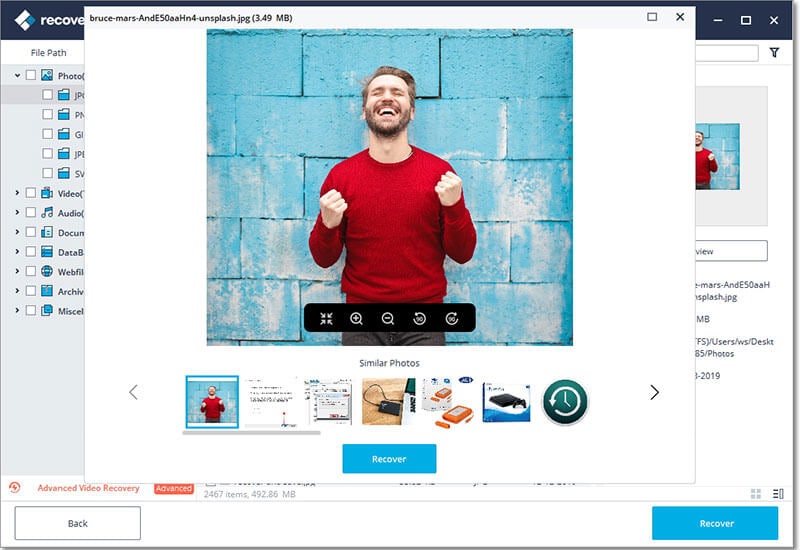 Conclusion
If you have gone through the situation of losing data, you certainly know that at some point, you'll undoubtedly need a data recovery option. Especially where the files were essential to you.
There are free versions of data recovery software such as iCare Data Recovery free version. Unfortunately, they are not as robust as paid versions.
Data recovery software such as iSkysoft proves to meet the market expectations as they offer extensive support even for other operating systems. However, even with data recovery available, backups are always going to be the most reliable option, especially cloud backups.
In that case, share this article with others to give them the insight they need.