"I accidentally poured a cup of coffee all over my keyboard and lost a lot of data when my computer crashed. How will I get it back?" This guide will show you a couple of tools that you can use to recover lost data on your computer.
- a question from Quora
Sudden accidents such as pouring liquids on your computer can lead to massive data loss. Virus attacks can also cause you to lose important data.
Many people are at a loss as to the next step to take when they lose data due to such situations. Luckily there are tools that can be used to recover data from computers and other devices. This guide will highlight some of the tools that you can rely on to recover data that has been lost due to a "catastrophic" event on your computer.
The first thing that you should do is use the recovery tools and NOT do anything on the computer to avoid overwriting of the files, which are still physically on your hard disk or external hard disk.
Part 1: Recover My Files Software Review
1.1 What is Recover My Files?
Recover My Files is a tool created by GetData that is used to recover several file types from a damaged computer or external hard disk. It is capable of recovering individual files or recovering a full drive. It allows you to preview the files it has located, before you recover them. It is easy to use, since it automates the full recovery process when you decide which mode you want to use. The files located are placed on a list from where you can select those which you want to recover.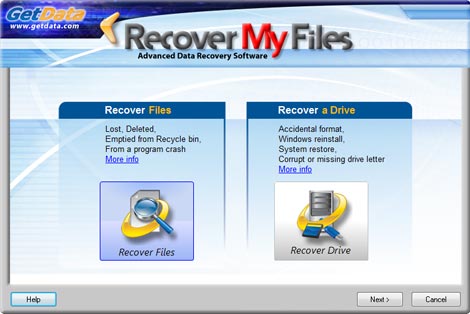 1.2 Recover My Files Free Download
Go to the official download page and click on the download button.
You should download and install the tool on another location or drive other than that which is to be scanned for lost files.
Run the program and decide on the mode that you want to use. You can use individual file mode or recover the full drive mode.
The free mode will only allow you to preview the located files and you will not be able to save them until you purchase a license.
1.3 The advantages and disadvantages of Recover My Files
Advantages
It is easy to use
It locates and recovers more than 200 file types
It has several filters which you can use to fine tune the search options
It can recover files from drives which have been formatted or corrupted
The developer, GetData, offers plenty of support and video tutorials on how to recover data
It works with all Windows versions
Disadvantages
It does not work with Mac
It requires a license in order to save located files
The interface could do with some sprucing up
1.4 How to Recover Data with Recover My Files
Step 1 When you start the tool, you will be presented with two scanning options – "Recover Files" and "Recover a Drive". Choose the option that is suitable to your particular needs. When looking for files, the "Recover Files" option is the best. If your disk was accidentally formatted or corrupted, then use the "Recover a Drive" option.
i. Recover a Drive Option – This works with all drive types, whether FAT or NTFS. When you choose this option, Recover My Files first scans all forms of drives connected to your computer. This includes USB Flash Drive, External Drive, Cameras, etc. Select the drive that you want to scan.
You may also allow it to run on automatic mode, and it will simply scan the drives that are connected to the computer.
ii. Recover Files Option- This searches for more than 200 file types. It will scan the hard drive and give you a list of deleted files. However, if you want to speed up the process, you should select the file type that you want to recover.
Step 2 Once the scanning is complete, Recover My Files will present you with a list of files to preview the results screen that has four different tabs.
Folder Tab – This gives you the results in the form of folders, with the recovered files within.


File Type Tab – This will list the files according to their type.


Date Tab – This will list the results according to the date when the files were created.


Find Tab – This is a great feature that allows you to search through the result. This tool comes in handy if you cannot remember the location of the file that you need.
Step 3 Saving your Files will not be possible until you activate Recover My Files. Luckily, when you purchase the license key, you do not have to redo the scanning once again. You will simply be able to save the files to a location of your choice, and preferably not where the data loss occurred.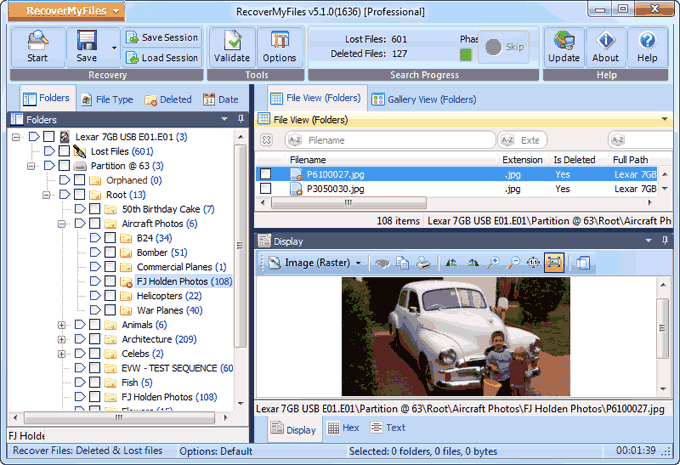 Part 2: Why Do You Need Recover My Files Alternative Software
It is quite common for people to download license keys from many peer-to-peer sites, in an attempt to avoid paying for tools that require the key for activation of full features. It is the same with Recover My Files.
However, there is a great danger when you use these keys. Some of them have malicious programs which will mine the recovered data for important personal information. If you had saved banking or credit card information, these hackers will use it without your knowledge, until it is too late.
It is advised that you buy the key from the official GetData website.
Part 3: Best Free Alternative to Recover My Files Full Version Crack with Key - Recoverit
Recoverit Data Recovery is a powerful tool that allows you to recover lost data or files from your damaged computer. It can run on both Mac and Windows, making it an all-round data recovery tool. It can recover a wide range of files from your computer. You will also be able to preview the files before you recover them.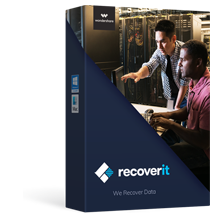 Top features of Recoverit Data Recovery
You can recover 1000+ file types
100% safety of data recover without damage or corruption
Recover files from both Mac and Windows operating systems
Recover files from NTFS and FAT format drives
Recover files from a crashed computer

3,165,867 people have downloaded it
Step-by-step guide to recover files using Recoverit Data Recovery:
Step 1

Select the drive or location where you lost data

Go to the home screen after launching Recoverit and then select the partition, external disk or hard disk that you want to scan for lost data. Click on "Start" and wait for the tool to scan the disk for lost files.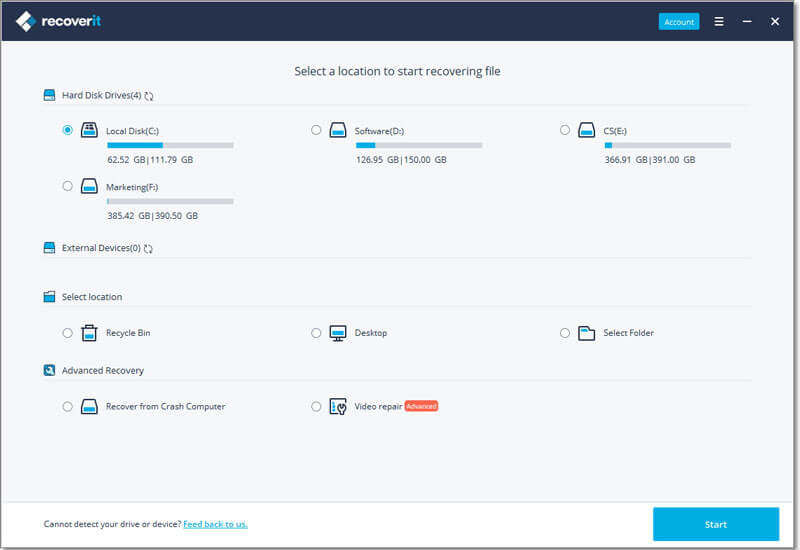 Step 2

Scan the location for lost files

After a while, Recoverit will present you with a list of located files from the selected drive, and you will be able to preview them. The tool comes with special filters which you can use to refine the scanning parameters. You may choose to scan a particular file location, or look for certain file types.

The tool also allows you to pause or stop the scanning process once you have locate the files that you desire.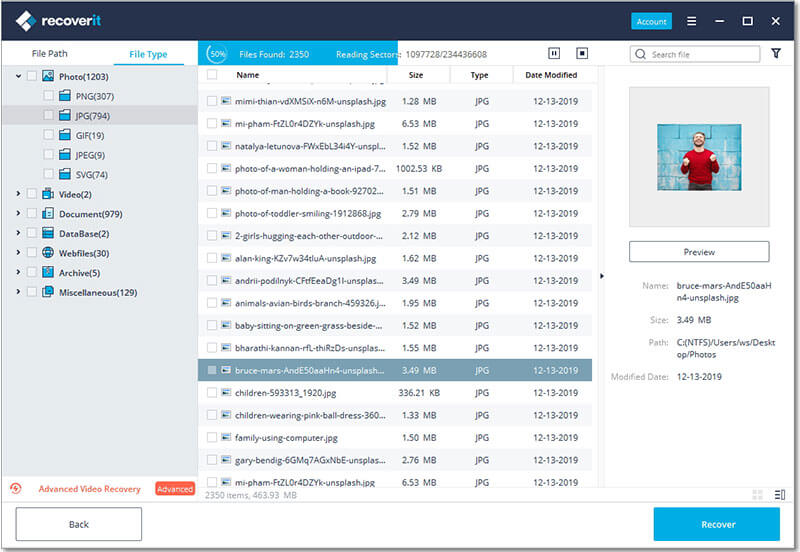 Step 3

Preview and Recover Files

Now, thanks to the powerful preview feature of Recoverit , you will be able to preview the data before you recover it. Sometimes, you may not be able to preview the recovered files, but you do not have to worry; Recoverit Data Recovery has inbuilt features that will guide you on how to preview such files. Simply follow the onscreen prompts to preview the files.

Once you have previewed your files, click on the "Recover" button and wait for the file to be recovered and launched.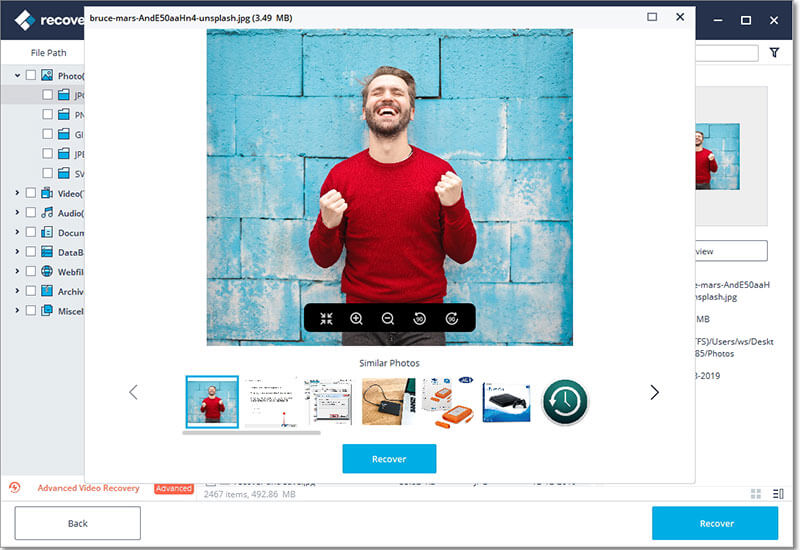 NOTE: It is advisable that you NEVER save the recovered file in the same location where it resided formerly. Save it to another location or an external hard drive.
In conclusion
When your computer crashes, or data is accidentally deleted, you should not worry; there are several data recovery tools that you can use to get your files back. Recover My Files Free is one of the tools that are commonly used to recover files from a damaged computer. However, despite the advanced features that it has, it has a big flaw in that it only works on Windows. Mac users are left at a loss when they need to recover their files.
In the case of Recoverit Data Recovery, both Mac and Windows users can use the tool to recover data. The tool is easy to use and just as effective as Recover My Files. You should get Recoverit and never have to worry about losing data from your computer in the future.