dr.fone - How to unlock Android phones
Easily remove the screen lock from your Android devices with dr.fone - Android Toolkit. 4 types of lock screens: PIN, pattern, password, and fingerprint can all be bypassed without hassle. Most importantly, dr.fone will never cause data loss on your Samsung or LG device.
Let's start to learn how to use dr.fone to remove screen lock on your Android phone.
Step 1. Connect your Android phone to computer
Download and install dr.fone on your computer and launch 'Unlock' on the main interface.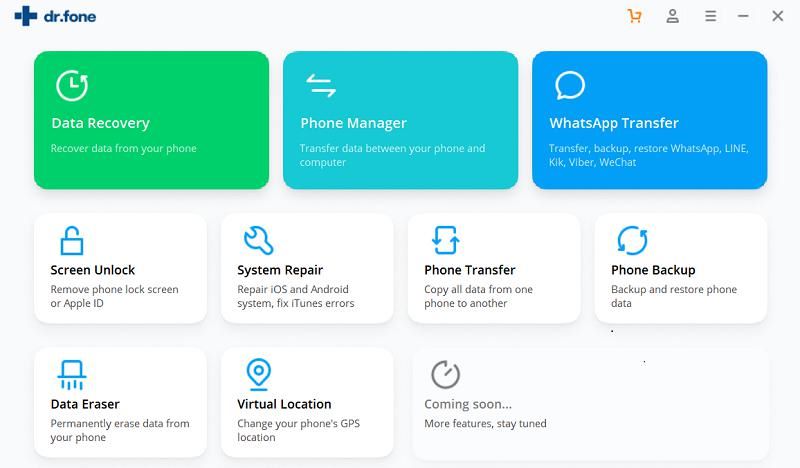 Hit 'Unlock Android Screen'. Connect your phone to computer with an undamaged USB cable.
Step 2. Specify your phone's brand, name and model
Now, you'll see an interface like below: select your phone's brand, name, and model manually.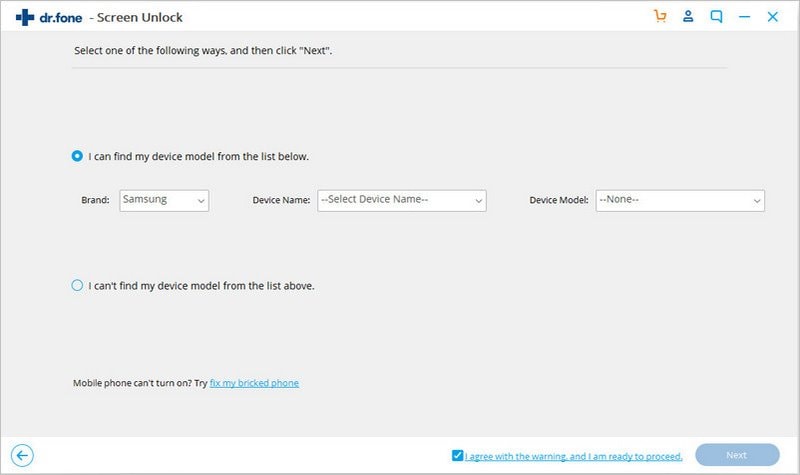 Please take this step seriously, it's very important to select the correct type. Or it may lead your phone to become bricked. If you are not sure about the accurate info, choose "I can't find my device model from hte list above".
Step 3. Confirm your choice and start
Click "Confirm" button on the right corner. Then a pop-up window will appear and you need to type "000000" into the blank area to confirm your option. After that, hit "Confirm" button again and go to the next step.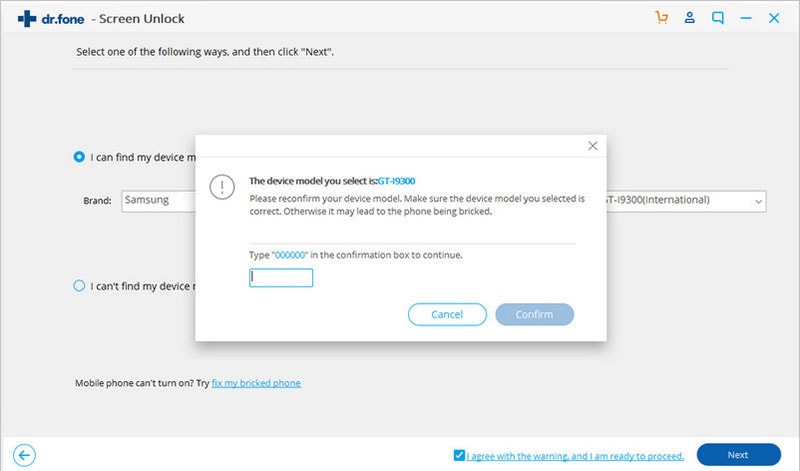 Step 4. Follow the guide to enter Recovery Mode
Then follow the illustration to get your Android phone into Recovery Mode.
1. Power off the phone.
2. Press and hold Volume Up + Home button + Power button at the same time.
3. Release all buttons when phone logo pops up.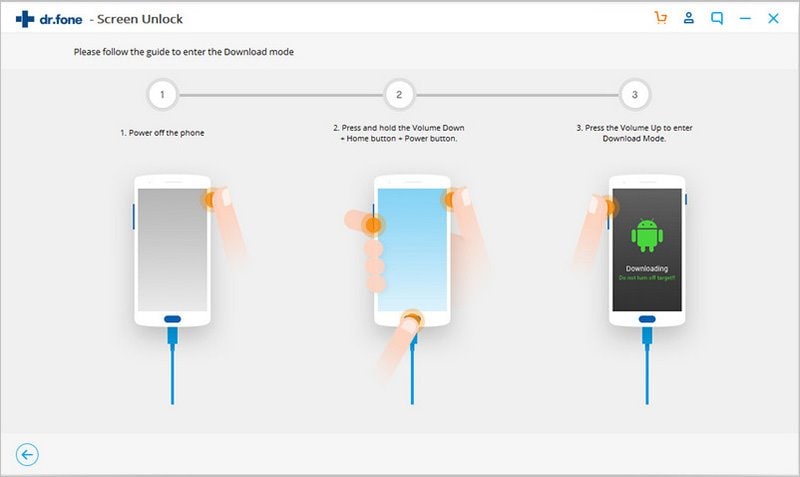 Step 5. Follow the guide to remove the screen lock
After entering Recovery Mode,
1. Select "wipe data/factory reset" and press Power button
2. Choose "Yes"
3. Select "wipe cache partition"
4. Choose "reboot system now"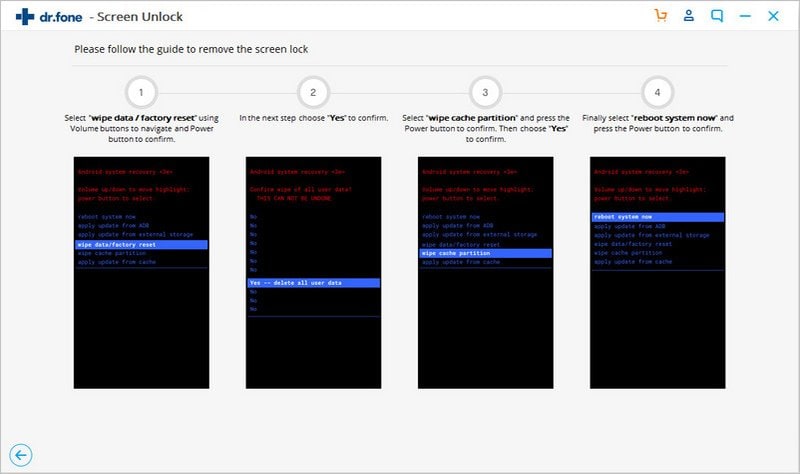 Step 6. Finish screen lock removal without data loss
When the screen lock removing progress finishes, the password is removed and your device will be reboot. You will get an unlocked phone with previous data well retained.