iSkysoft Toolbox - Android Lock Screen Removal User Guide
Easily remove the screen lock from your Samsung Galaxy S/Note/Tab series with iSkysoft Toolbox for Android. Types including PIN, pattern, password& fingerprint can be cleared without hassle. Most importantly, iSkysoft Toolbox will never cause data lose on your device. Please refer to the following steps on how to remove lock screen on Android.
Step 1, Install iSkysoft Toolbox for Android
Make sure you've installed iSkysoft Toolbox for Android correctly, launch iSkysoft Toolbox and select 'Lock Screen Removal'.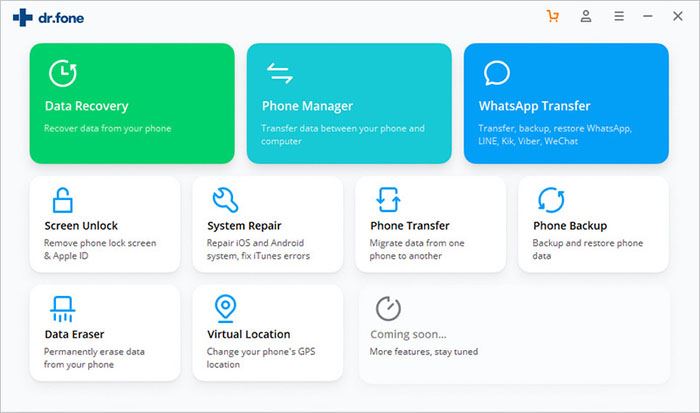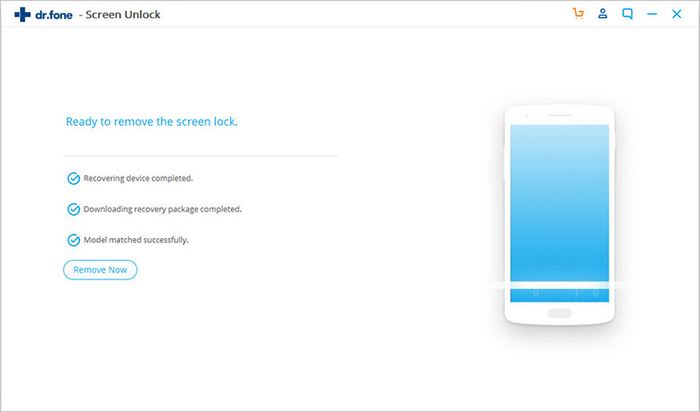 Step 2, Connect with Your Device and Confirm Removal
Connect your Android device with your computer. Make sure you confirm 'Allow USB debugging' on your Android device. Check the 'I agree with the warning and am ready to proceed' to start removal.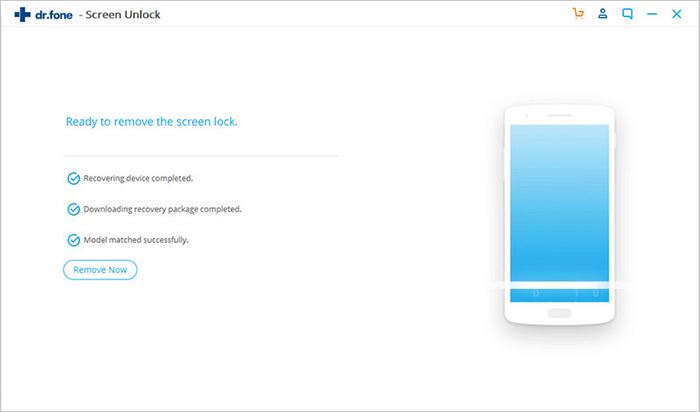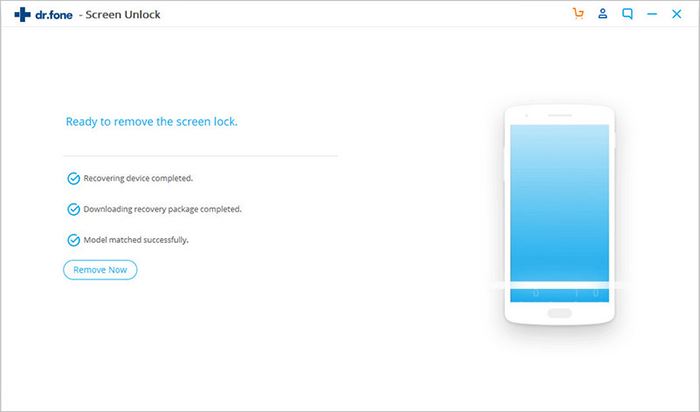 Step 3, Enter Download Mode
Click on 'Start' to start the lock screen removal process, then follow the steps to enter the Download mode. This is a very IMPORTANT step, iSkysoft Toolbox will download the recovery package according to your choice automatically.
Power off the phone.
Press and hold Volume Down + Home button + pPower button at the same time.
Press the Volume Up to enter Download Mode.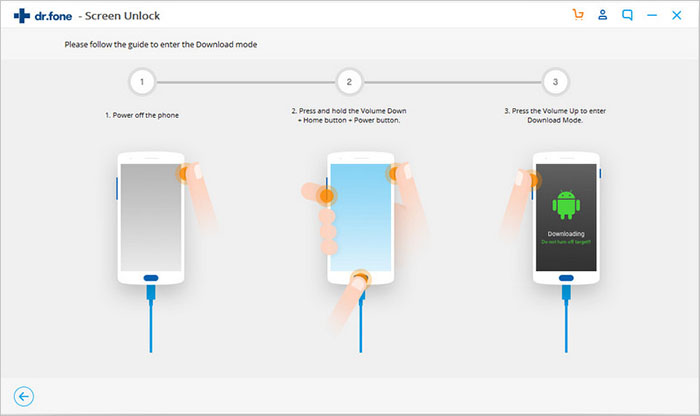 Step 4, Download the Proper Recovery Package
After entering the download mode, click on 'Start' to download the proper recovery package match for you device.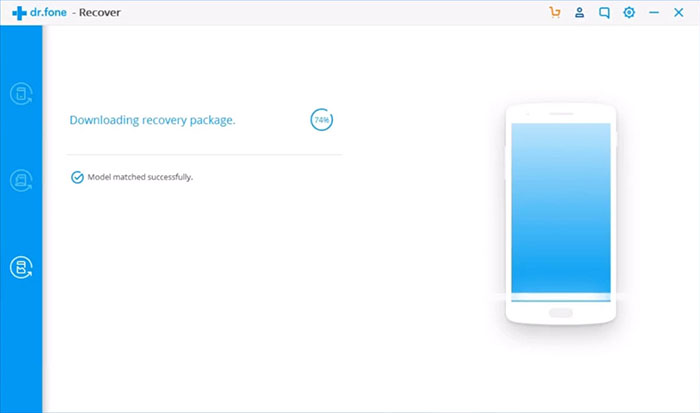 Step 5, Finish Lock Screen Removal without Data Lose
After the recovery package is downloaded, iSkysoft Toolbox will remove the lock screen on your device. You will be able to access your device without any password.