How to Use Recoverit (IS) to Recover Data from a Crashed Mac Computer
With Recoverit (IS), you can extract lost data from a Mac that has just crashed. All you need is another Mac, which is in good order so you can download and install Recoverit (IS). Next, you need a USB flash drive or a CD/DVD drive.
On the working Mac, insert the DVD/CD or connect the USB flash drive. Next, launch Recoverit (IS) and then choose "Recover from Crashed Computer". This is found on the last tab on your screen.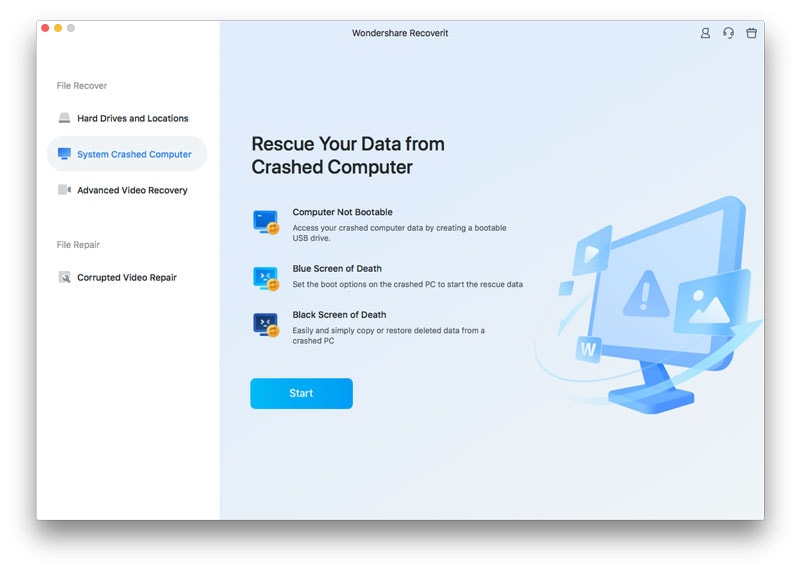 Next, click on "Start" to start the process. In this scenario, you are creating bootable media which you will use to recover data from the crashed Mac.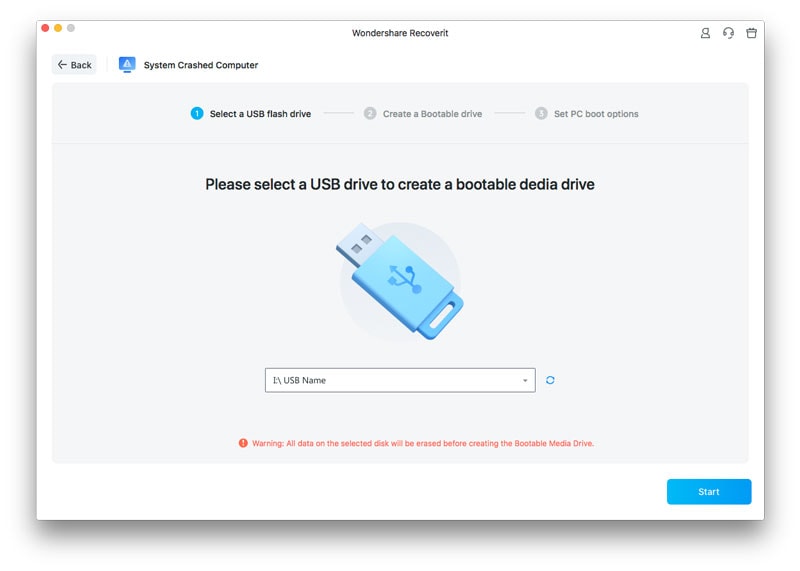 After you have clicked on "Start", choose the mode for creation of bootable media. Next, choose the media that you want use – USB flash drive or CD/DVD.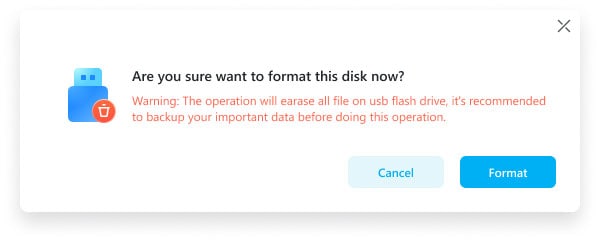 A notification will appear, informing you that you are about to format the chosen media. Go ahead and click on "Format" and the media will be created.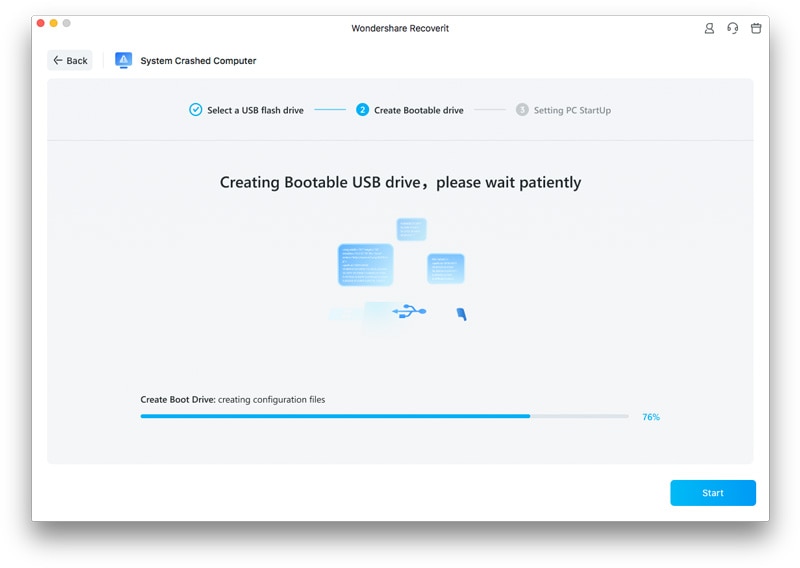 Once the bootable media has been created, follow the steps below to recover the data on the crashed computer.
Enter the BIOS when you restart the crashed computer. Change the boot mode from hard disk to the desired bootable media, whether USB flash drive or CD/DVD drive.
Insert the CD/DVD or connect the USB flash drive to the crashed Mac.
Now restart the crashed computer and let it boot from the bootable media. Once it has booted, you will be able to get the data that was on the computer.