How to Use iSkysoft Data Recovery for Mac
This guideline shows you how you can use iSkysoft Data Recovery to recover any lost or deleted data on our Mac computer. Data can be lost or deleted accidentally, or due to a virus attack on your computer.
Part 1: Downloading and installing iSkysoft Data Recovery
iSkysoft Data Recovery is available for both Mac and Windows operating systems. If you are a Mac user, then click on the Mac icon below and let the program download to your computer. The process takes a few seconds.
Installing iSkysoft Data Recovery
Note: You MUST install iSkysoft Data Recovery on a different partition from that which you want to scan for lost data.
1. Double click on the .dmg file you downloaded and let the program get installed on your Mac.
2. Finish the installation process by following the instructions on your screen. The tool will be installed within a matter of seconds.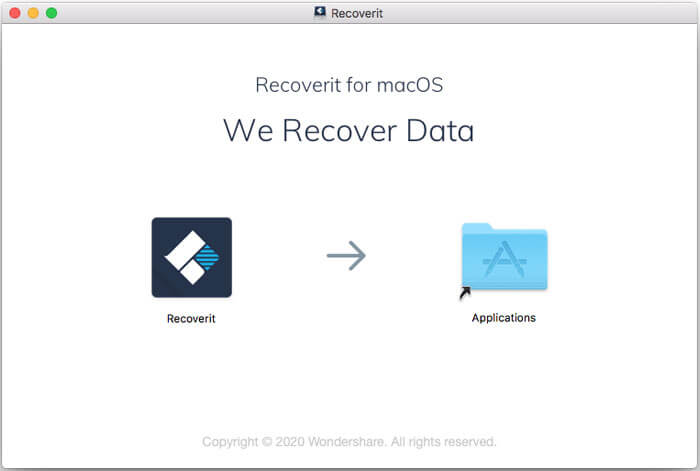 Registering iSkysoft Data Recovery
Once you complete payment for iSkysoft Data Recovery, you will get a registration key sent to your email address. On the registration window, input the email address, followed by the registration key and then click on the "Register" button.
iSkysoft Data Recovery is now ready to help you extract lost data from your Mac.
Part 2: How to Recover Data on Mac using iSkysoft Data Recovery
Permanently losing data and other information from your computer is heart-breaking. It may mean having to start your work all over again, and this is especially stressful if it is a huge project. iSkysoft Data Recovery will come to your rescue in such situations allowing you to recover your precious files.
Follow the steps listed below.
Step 1: Select the partition or location where your lost data resided
Go to the home screen once you start iSkysoft Data Recovery and then select the partition, hard disk or external storage device from which you need to recover lost data. Now click on "Start" and proceed to the next step.
Step 2: Scan the location
After clicking on "Start", iSkysoft Data Recovery will begin scanning the selected location for any lost data. It will then give you a list of files that it has recovered. You can fine tune the scanning process by using certain filters and defining selections. You may opt to scan for particular file types, or scan a particular location.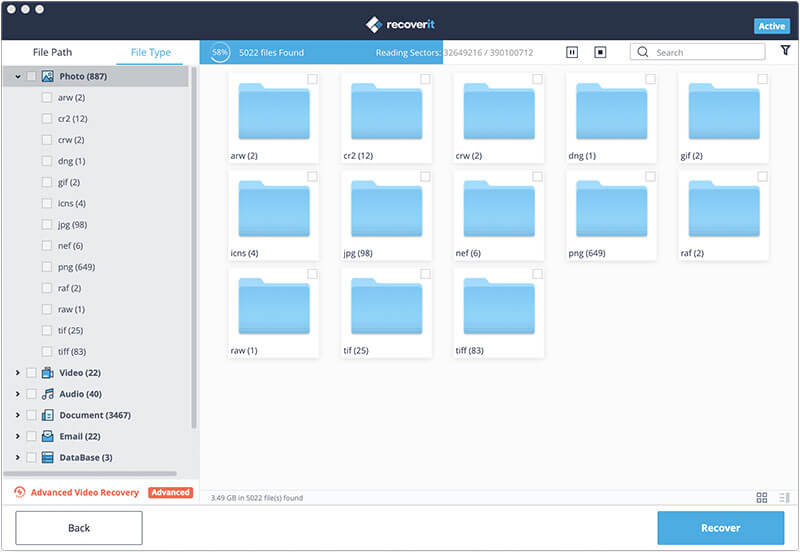 iSkysoft Data Recovery also allows you to pause or stop the scanning process once you located the desired lost data.
Step 3: Preview and finish recovering the lost or deleted data
iSkysoft Data Recovery comes with a special feature which allows you to preview the data that it has located through the scanning process. Should you be unable to preview the files, there are special inbuilt tips that you can follow to get the problems fixed.
Once you are done previewing the files, click on the desired file and then click on "Recover". Your file will be launched and you can save it to a destination of your choice.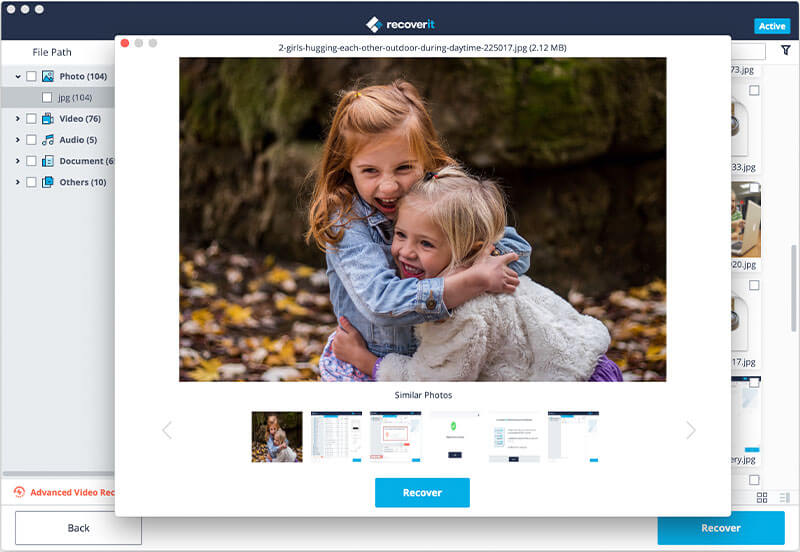 Note: It is advisable that you do not save the file to the same partition or hard disk from where you recovered it. Choose a different destination, or you may lose it once again. If not sure about how to preview files, visit the "Preview files with iSkysoft Data Recovery" page for more information.