dr.fone - Wipe Deleted Data Irrevocably
To prevent the data leaks of our private data on iPhone/iPad or iPod, it's very necessary to delete the data on iOS before you give devices to someone else. However, the problem is that with the use of some simple deletion ways the deleted information can still be retrieved by some techniques, particularly under the help of some data recovery tools. In response to this issue, the dr.fone-Erase(iOS) is designed to permanently erase already deleted data and files on iPhone/iPad or iPod and ensure the data will be unrecoverable by any means
These are some simple steps you can follow to use dr.fone for permanently wiping already deleted files on iPhone/iPad or iPod.
Step 1: Launch the program and connect your iOS device
Firstly, let's start with installing and launching this powerful and amazing software-dr.fone. Make sure your iOS equipment stays connected with your computer with a USB cable. After this is done , please tap on "Erase" from the main interface below.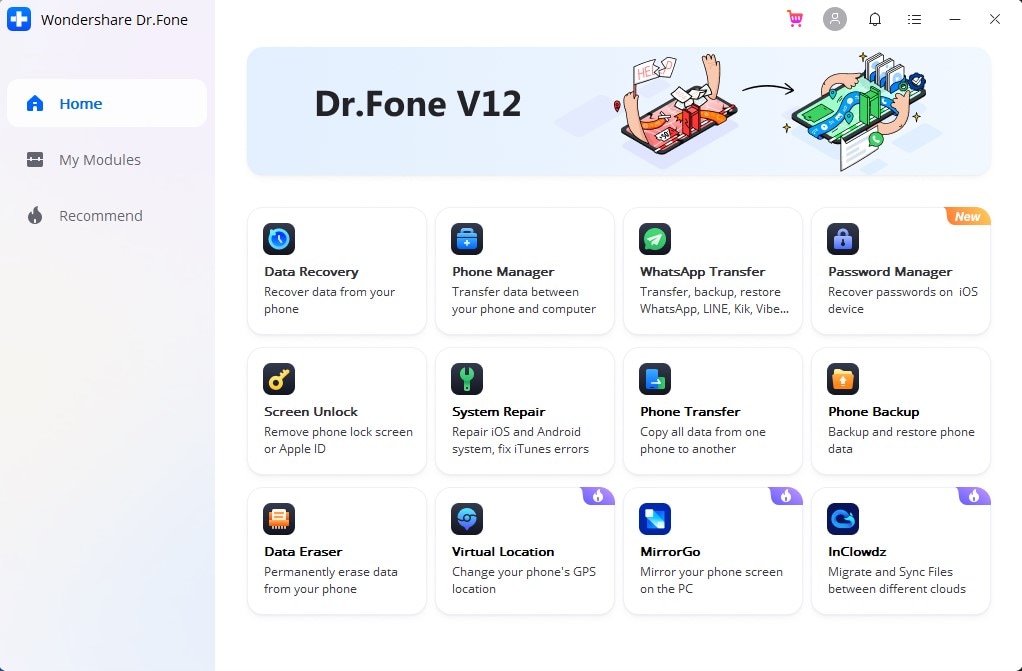 Step 2:Prepare for deleting already deleted files permanently
After pressing the "Erase" button, the program will show you several data erase solutions listed on the screen. Here we choose "Erase Deleted Files".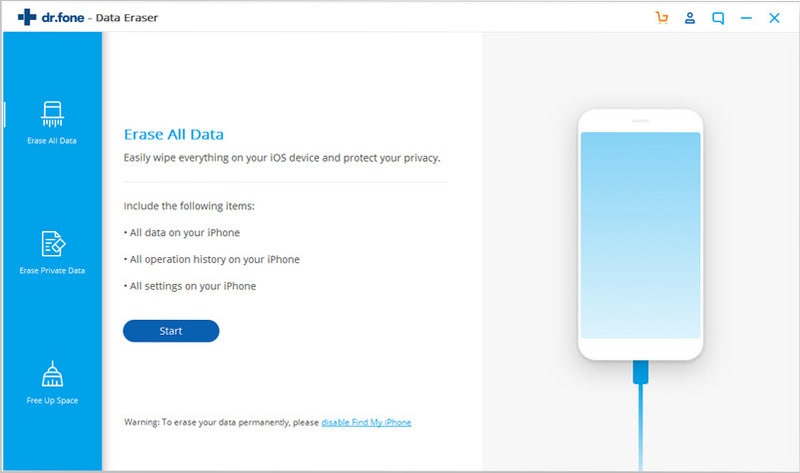 The dr.fone will begin to analyze and scan your deleted data and files on iPhone/iPad or iPod. The whole process only takes a few minutes or longer to finish.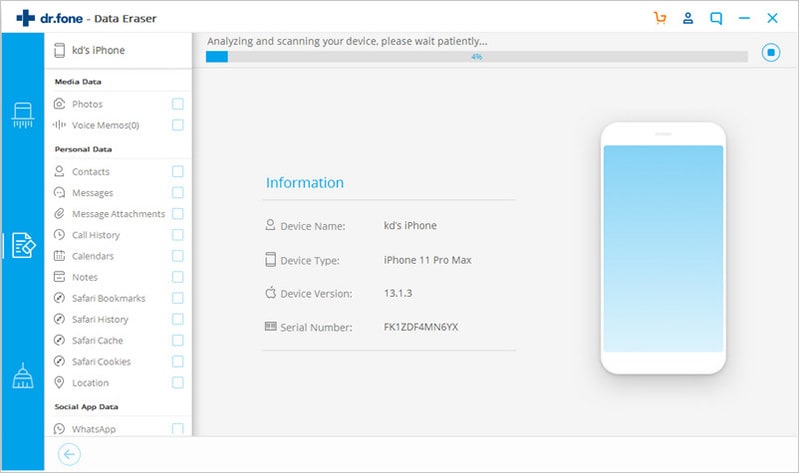 After the data scan finishes, please move on to choose all or part of the deleted files that you do not need anymore and then tap on "Erase" at the lower right corner of the screen.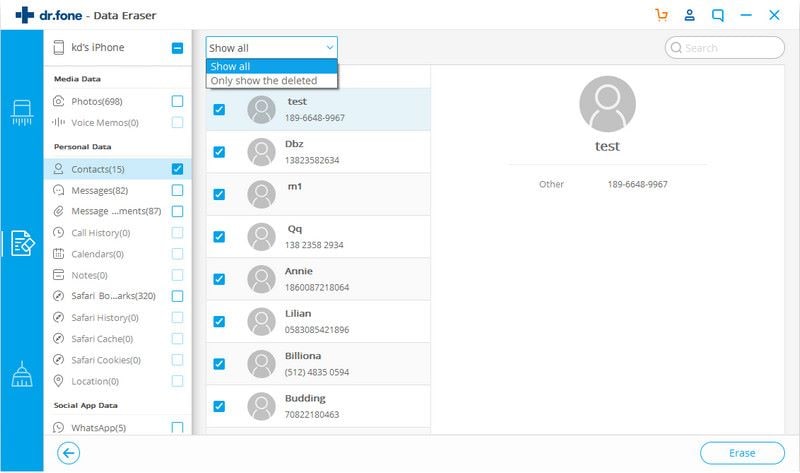 Before erasing deleted data permanently, please insert "00000" on the next screen as shown below to confirm the data erase behavior and tap on "Erase Now" to start wiping your deleted files.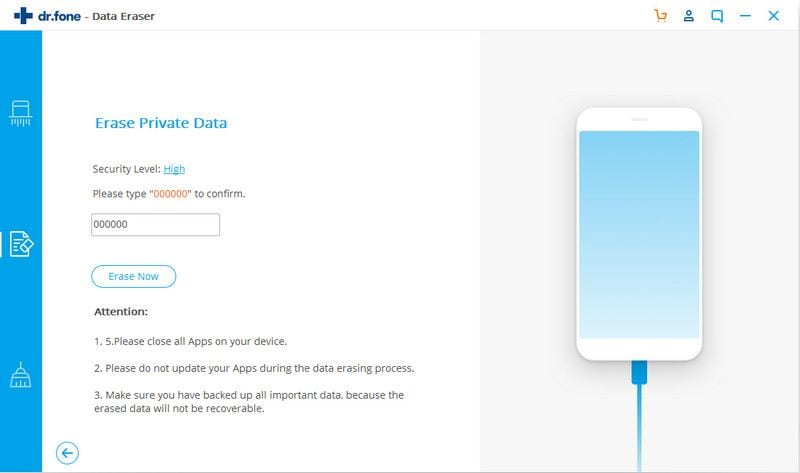 Step 3: Erase deleted data from iPhone/iPad or iPod
The program will begin to wipe the deleted files you just selected. Please make sure your iOS device stays connected during the process.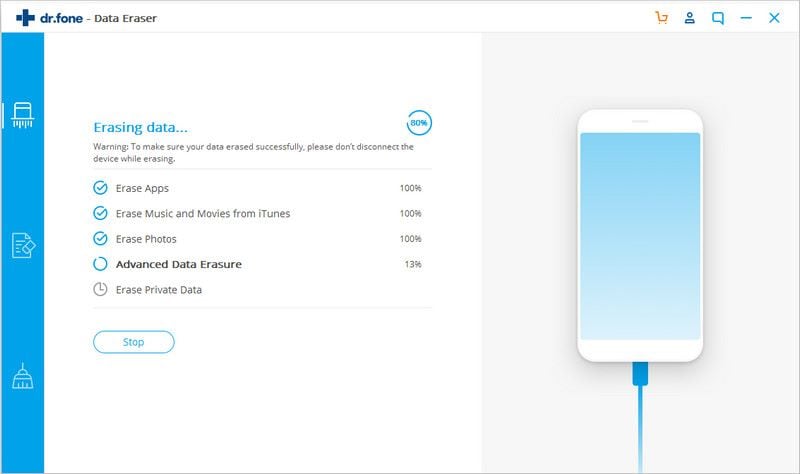 Once the deletion process is done, an updated window will appear stating "Erase Successfully". Now no matter you resell your iPhone/iPad devices or donate them to someone else, the risk of personal data leaks will be eliminated completely.