Dr.Fone - Unlock Apple ID on iPhone/iPad/iPod touch
"The Apple ID has been locked for security reasons."
You may encounter the problem of Apple ID being locked for various reasons, or you forget your Apple ID password and don't know how to find it back. Don't worry! With Dr.Fone - Screen Unlock (iOS), you can unlock Apple ID with a few clicks.
Step 1. Choose "Screen Unlock" and connect your iOS device, then choose "Remove Apple ID".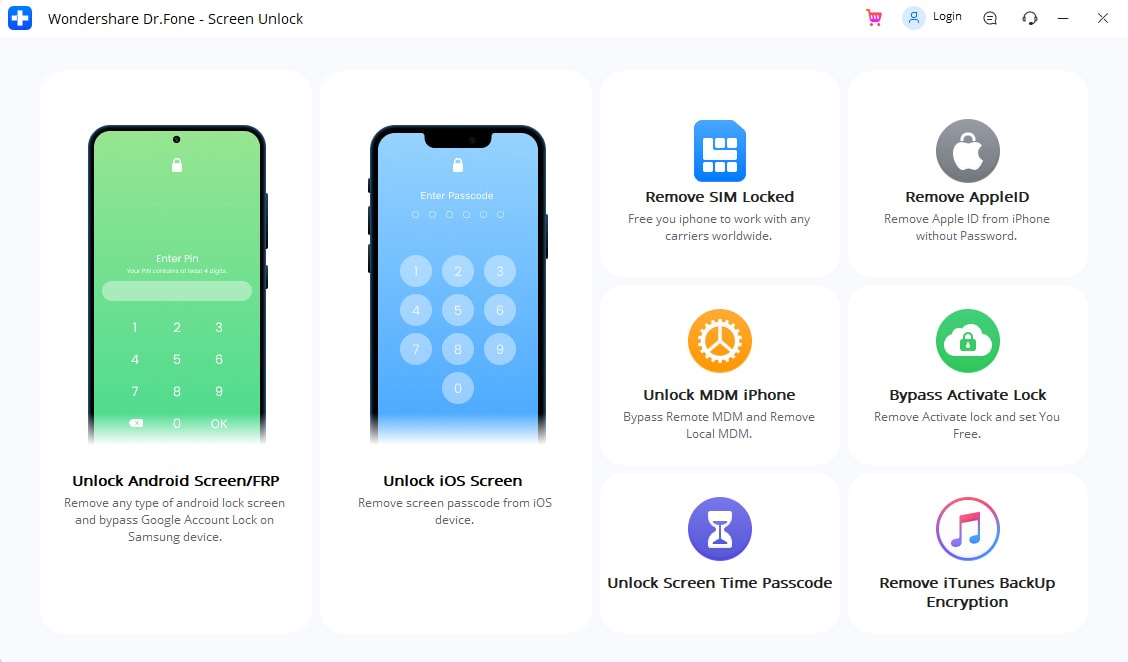 Step 2. You shall know the password of this phone and unlock the phone screen to trust this computer for further process.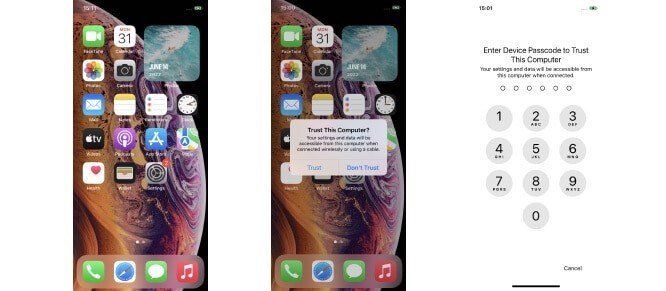 After your device is detected, you will see a pop-up window below, which means all your data will be removed once you start to unlock the Apple ID. Here you suggest you backup your data before going further steps.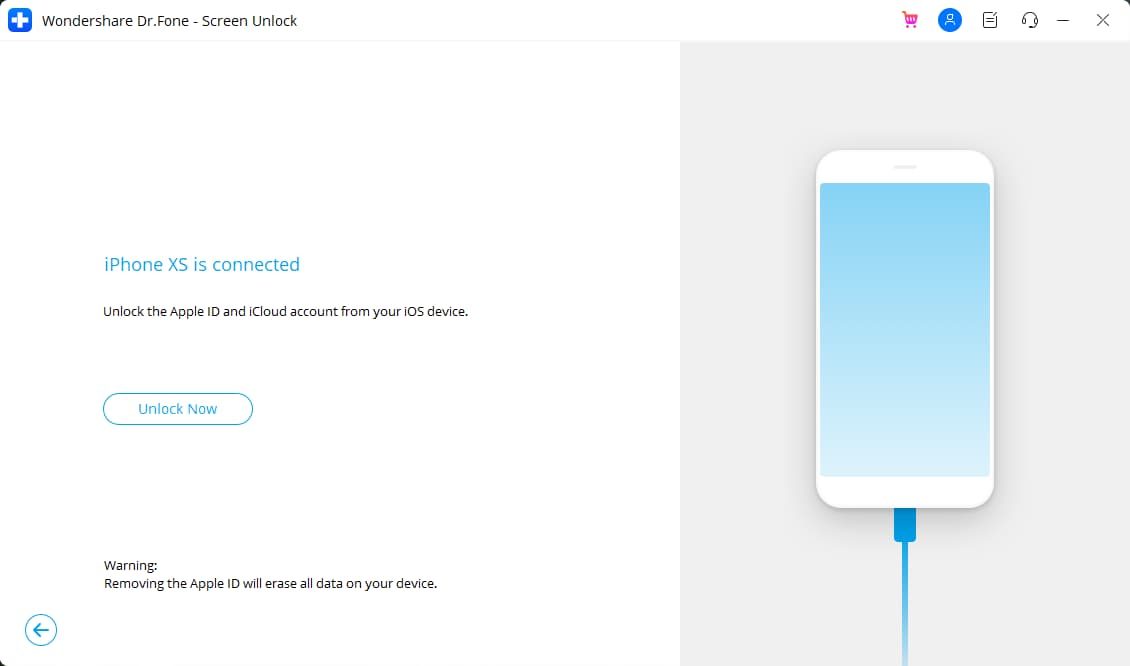 Note: If you don't set up a screen lock, the phone doesn't support to unlock. Please go to "Settings">" Apple ID"> "Password & Security" and make sure if "Two-Factor Authentication" is turned on or not.
Step 3. Put your iPhone into Recovery mode.
You need to put your iPhone into recovery mode with the guidance of the on-screen instructions. After completing the steps below, the unlocking process will automatically start.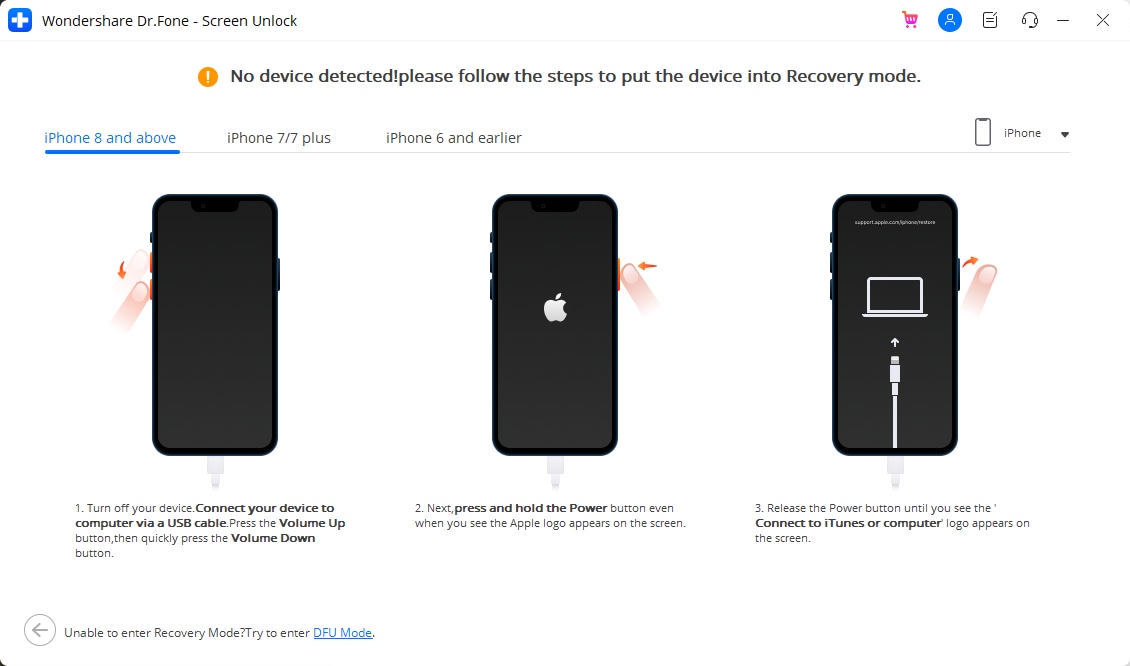 Step 4. Start to unlock Apple ID.
Dr.Fone will start to unlock Apple ID, and the unlocking process will take a few seconds.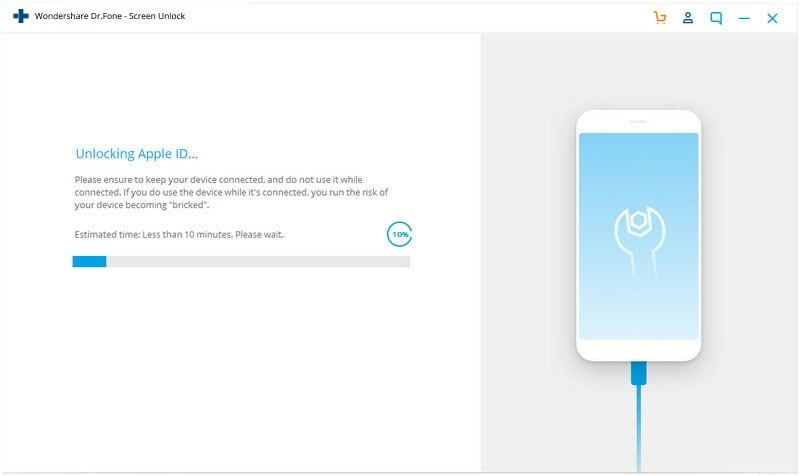 Step 5. Check the unlocked Apple ID.
After the Apple ID unlocking process is unlocked, you will see the notification below. And you can check it.