If you think that cloning a hard drive in Windows is not possible or is a tedious job, then you have come to the right place. A lot of people want to clone a hard drive while moving their data or to simply take its backup. Since there is no readily available clone drive feature or a native utility in Windows, users either find the technique hard or take the assistance of a third-party software. In this guide, I will clear your doubts about cloning a disk and how you can move beyond a normal copy-and-paste hard drive operation.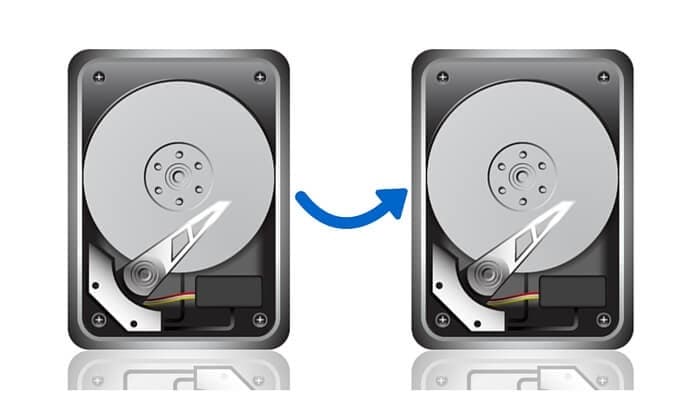 Part 1: Why Need to Clone a Hard Drive?
Unlike a simple copy-paste operation, a hard drive cloning is a more sophisticated process. It creates a true duplicate version of an existing hard drive – not just copying its data, it also duplicates its structure, meta content, booting operations, and more. Here are some of the major reasons for using a disc clone:
Creating a backup

This is the most important reason for cloning a hard drive. It can create a ghost or backup hard drive that you can use during any emergency (like data loss).

Upgrading the hard drive

Are you moving from an HDD to an SSD or simply upgrading the hard drive system on your computer? If you clone the drive, then it will be upgraded without causing unwanted issues.

Expanding the drive

If your hard drive does not have the needed space, then you can simply expand it and choose to clone the drive to keep the operations intact.

Other reasons

People also choose to clone a hard drive to improve the performance of their system, create a copy of their data, and so on.
Part 2: Can I Clone a Hard Drive and Use It on Another Computer?
Yes – it is possible to clone a hard drive and use it on another computer without any trouble. Though, both the computers should be compatible – that is, running on the same operating system. If both the computers have different operating systems, then you should consider creating a system image (or a disk image) with it. Apart from that, you can also create a bootable media to install the source OS on the new machine. In this way, you will not encounter any unwanted compatibility issues when you clone a drive.
Part 3: How to Clone Hard Drive to a New One in Windows 10
You might already know that there is no native or inbuilt solution in Windows to clone a hard drive. Therefore, you would have to use a dedicated third-party hard drive duplicator tool to meet your requirements. For instance, one of these readily available tools is AOMEI Backupper, which supports Windows 7, 8, 8.1, 10 and its major servers too. Since it has a user-friendly interface, you can just follow a simple wizard to mirror hard drive or clone HDD to HDD. The tool can also be used to take a backup of your data, create a system image, and more. To use AOMEI Backupper to create a hard disk clone, follow these steps:
Step 1

Connect both the drives and launch the application

To start with, you can connect the source and the target hard drives to your system. Now, install and launch the AOMEI Backupper hard drive duplicator on your computer and visit the "Clone" section from the sidebar. From here, click on the "Disk Clone" option to clone the entire disk. You can also choose to clone a partition from here as well.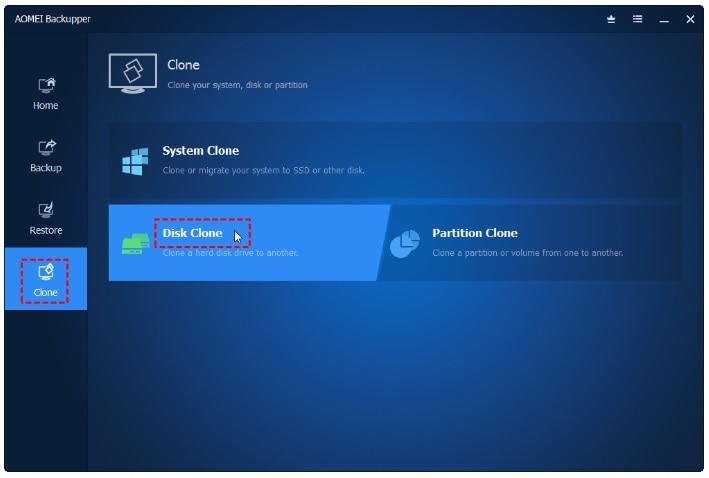 Step 2

Select the source and the target drive

The interface will list the available disks that are presently connected to your computer. Firstly, you can select the source drive – that is the disk you wish to clone.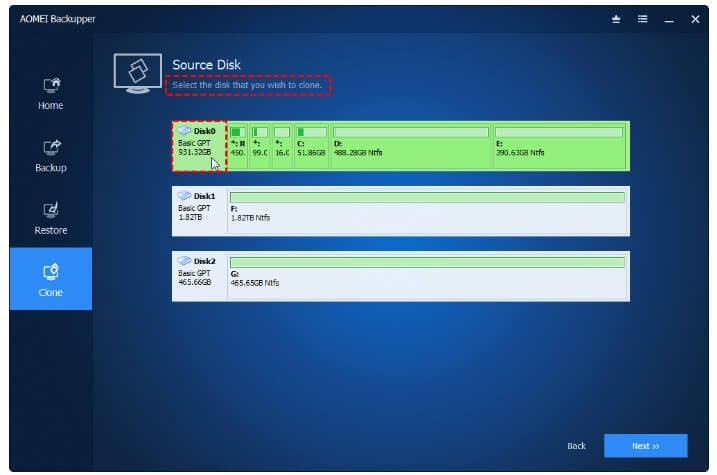 As you would proceed by clicking on the "Next" button, you would be asked to select the destination drive. Simply mark the available disk from here as the target drive to continue.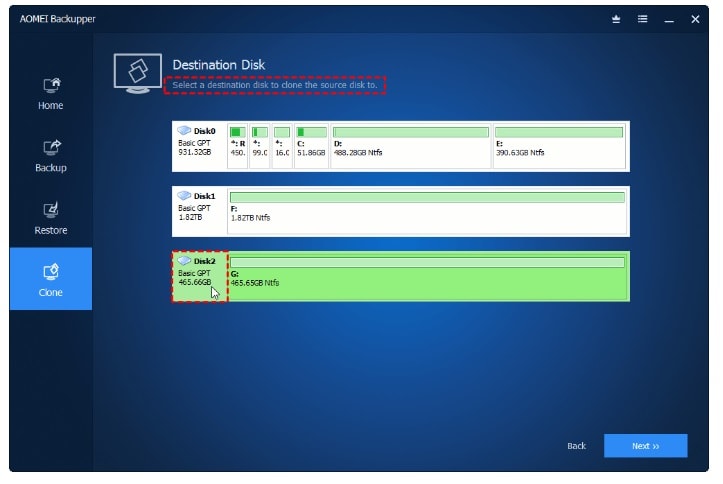 Step 3

Clone the hard drive

When you would start the cloning process, you will get the following prompt since all the existing data and partitions on the target drive would be wiped off. Simply agree to the warning message to start the disc cloning process.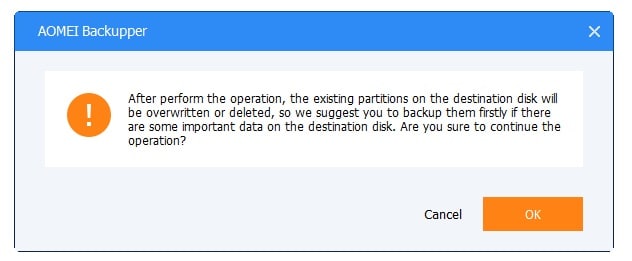 In the end, you can just verify the overall disk operations summary. Check that the source and the destination drives are marked properly and edit the partitions if you want to. Click on the "Start Clone" button and wait for a while as the disk clone tool would complete the process.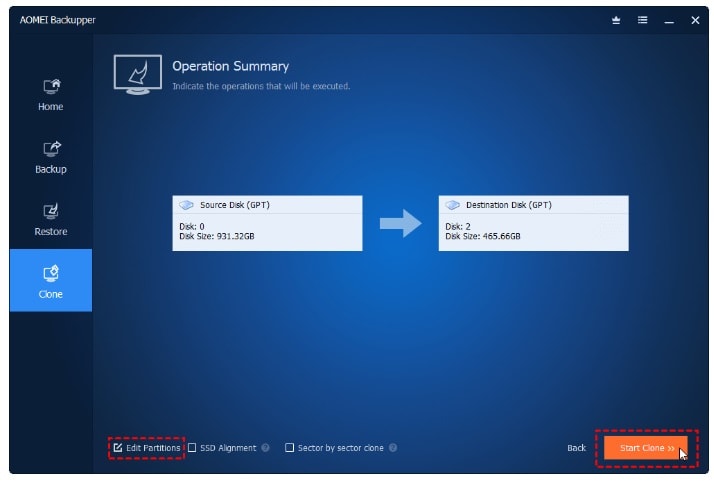 Part 4: How to Recover Lost Data from Windows Hard Drive
Apart from cloning, a lot of people also seek ways to recover the lost data from a Windows hard drive. From a bad Windows installation to a corrupt sector or a malware attack to accidental formatting – there can be all kinds of reasons for losing our files from a Windows hard drive. The good news is that you can easily get back all kinds of lost or deleted content using Recoverit. The application supports data recovery under every possible scenario in different OS versions like Windows XP, Vista, 7, 8, and 10. Furthermore, it can recover 1000+ different formats for photos, videos, music, documents, compressed files, and so much more. Using this data recovery tool is extremely easy and it even supports external device recovery as well. Here's how you can use Recoverit to get back your lost content from a Windows drive.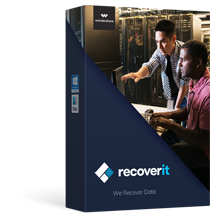 A Life Saver to Solve Your Data Loss Problems!
It is compatible with both Windows and Mac operating system.
It supports a large number of storage device type including hard drives, USB flash drives, SD cards, etc.
All major types of files can be recovered including music, images, video, documents, emails, and archives.
It has a deep scan features for in-depth scanning of the hard drive for searching files to recover.

3,165,867 people have downloaded it
Step 1

Select a drive or partition to scan

Firstly, install the Recoverit application on your computer and from its home, select a location to scan. It can be the entire drive, a partition, or even a folder. You can also connect an external hard disk and choose it to scan your data as well.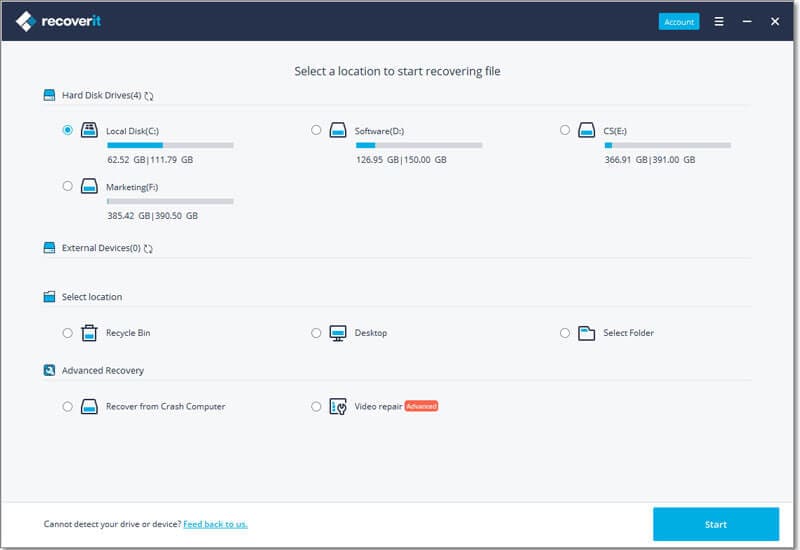 Step 2

Wait for the scan to be over

Once you select a location to scan, simply click on the "Start" button and wait for a while for the process to be completed. If you want, you can even pause the operation in between.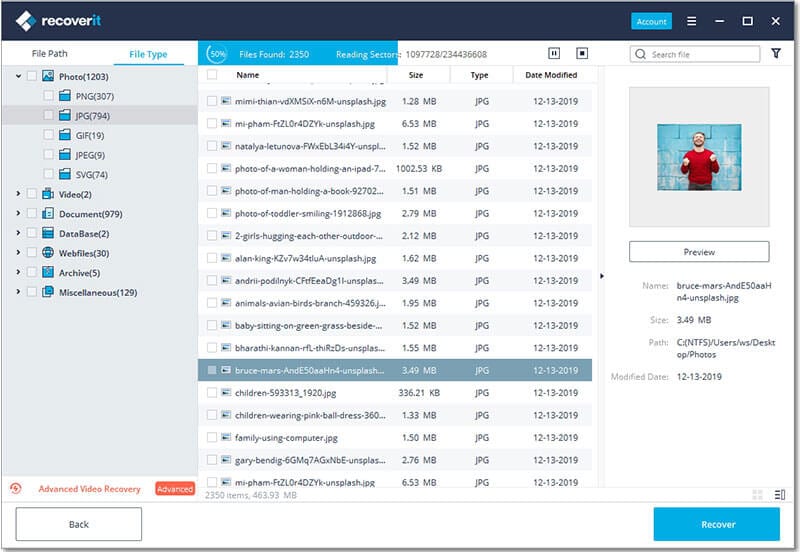 Step 3

Save your data to any location

When the scanning is completed, Recoverit would display the retrieved content into different categories. You can preview your photos, videos, documents, etc. from here and select the files/folders you wish to get back. In the end, just click on the "Recover" button and browse to the target location where you wish to save your data.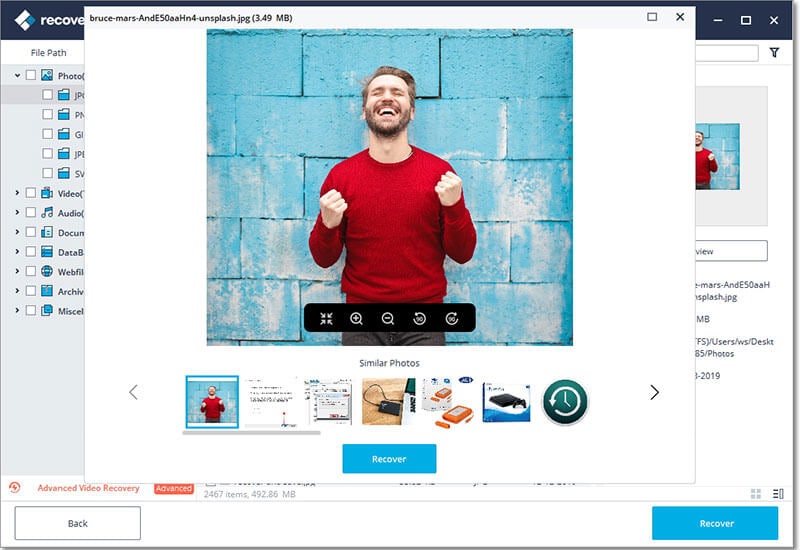 There you go! After reading this guide, you would be able to clone your hard disk and even recover any lost data from it. As you can see, it is pretty easy to clone a drive if you use the right hard drive duplicator tool. Though, if you encounter any issue during the process or end up losing your data, then just give Recoverit a try. Since the basic version is available for free, I recommend keeping it installed on your system. You never know – you might end up using it during any unforeseen data loss scenario in the future.
People Also Ask:
Q1. How long does it take to clone a hard drive?

There are different factors on which the speed of the hard drive cloning operation depends. Majorly, it would depend on the amount of the data that you wish to clone and what kind of hard drives you have connected. The operation for SSDs is mostly faster than HDDs. Also, the processing speed of your computer would play a vital role in determining the cloning time.

Q2. Can you clone an HDD to SSD?

Yes, you can clone an HDD to an SSD. Just be sure that the disk clone tool that you plan to use supports the HDD to SSD cloning operations. Also, the target hard drive should have enough capacity to accommodate the data and its logical structure.

Q3. How do I transfer my hard drive to a new hard drive?

There are multiple ways to transfer data from one hard drive to another. If you simply wish to take a backup of your content, then you can copy your data and move it to another drive. To maintain a dedicated copy of the files and the logical structure, you can even clone your hard drive as well.

Q4. What is the difference between cloning and copying a hard drive?

There is a mild difference between cloning and copying when it comes to a hard drive. Copying is the basic process that simply takes data from one source and pastes it to another location. On the other hand, cloning is the one-to-one transferring of data that mirrors a hard drive entirely. It maintains an identical copy of the hard drive that also includes its logical data, partitions, operating system details, and so on.