"How to recover deleted files from an external hard drive on Windows 10? I accidentally erased my data while transferring it from my portable disk to the PC, and now I don't know how to reaccess them at all!"
- a question from Quora
An external hard drive is a Plug and Play storage device that you use to transfer and store data. These storage devices come in varying storage capacities from 250 GB to 10 TB, which are all connected to a computer either by USB, SATA, or wirelessly. If you aim to share your digital items from macOS to windows 10, then opting for an external hard drive is the best bet, which is ideally compatible with both operating systems.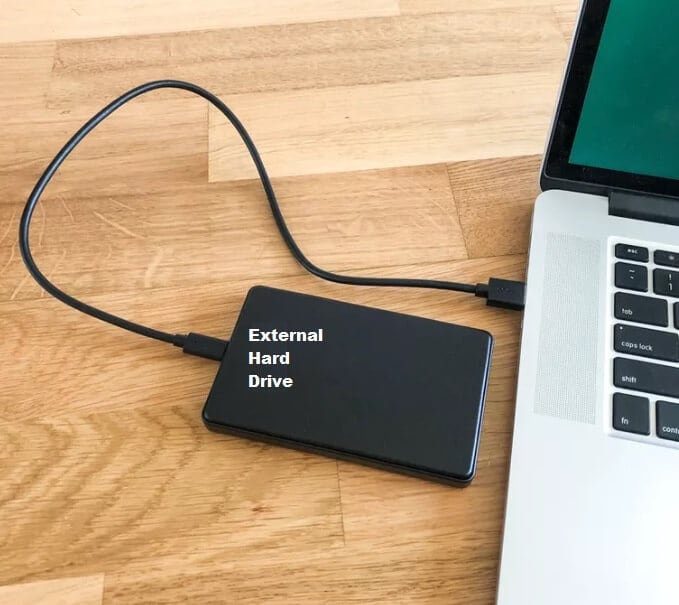 While these drives are incredibly convenient, they can also be vulnerable to severe damage if handled without care. Such circumstances may lead to data loss and corruption. In this article, we will discuss in detail how to recover lost files from an external hard drive.
Part 1: What Causes Data Loss on External Hard Drive?
In this digital age, where you require information on the go, gadgets like an external hard drive provide the ease of carrying terabytes of data everywhere. It is not an alien fact that electronics need to be handled carefully and must not be overworked; otherwise, it would bring significant consequences such as data getting erased or tainted.
Other than accidentally deleting files from the drive, there are several reasons, which may cause the deletion of data from the external hard disk. We will discuss some of those causes here in this section.
The physical damage due to the consistent mishandling of the device is a valid reason behind data loss. Such mishandling involves dropping the drive on the floor, and if you hear any clicking sounds from inside, then it is an indication of severe hard drive damage.


During the partition process, it is highly likely that you might accidentally delete the file system or format the drive altogether, leading to partition corruption.


Causes such as power failure or voltage spike may severely damage your disk. It is best to perform such tasks in a stable environment.


Probably among the most common reasons for data loss on the hard disk is using the device on a virus/malware-infected computer.


If you are prone to use your hard drive on multiple computers without adequately ejecting it, the disk might likely develop format errors.
Part 2: 5 Best Tools to Recover Data from External Hard Drive
It is vastly suggested you back up essential data files regularly; such habit would especially come in handy when you accidentally lose those items due to a mishap. However, the backup files are not always up-to-dated when an accident occurs. Fortunately, the lost files aren't necessarily gone until you overwrite their space, and you can quickly recover them using third-party data recovery software. In this section, we will introduce the Top 5 data recovery software available in the market with pros and cons. After comparing them, we hope it can help you choose the best software to recover your digital items from an external hard drive.
Recoverit (IS) software is the best-endorsed file recovery program from our list of recommended apps. It provides the most comprehensive solutions for all your data recovering needs with three easy steps and a professional user interface.
ISkysoft toolbox offers full packaged data recovery results on point for PC and Mac at an affordable rate and high recovery efficiency. Following are some of its features: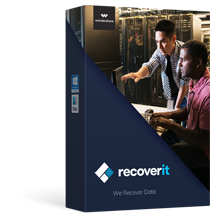 A Life Saver to Solve Your Data Loss Problems!
It can recover most types of documents, images, videos, and audios from within the PC and on an external source like an external hard drive with terabytes of storage space.
You can recover data from any external device such as an external hard disk, USB, and SD card.
It offers the provision of file preview before recovery of the required data from the external hard drive.
iSkysoft also allows for bootable media creation for data recovery from crashed computer from its "Computer Crash Recovery" section.
You can also pick any folder and volume drive through the software to scan for lost items.
It supports all major file systems, such as NTFS, FAT for Windows and HFS+, exFAT for Mac.
You can moreover view the drive's recovered video and audio item directly inside the software and can generate thumbnails that are suitable for previewing.
The Recoverit (IS) app offers a compelling package for its Pro users at a small price of $39.95 for a 1-year license.

3,165,867 people have downloaded it
---
2. Recoverit by Wondershare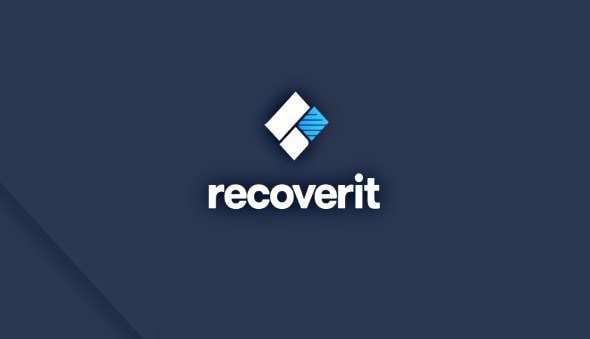 Among the popular recovery software, Recoverit helps you a great deal in retrieving your precious files from any optical media device, which might have been accidentally deleted. Much like the program mentioned above, Recoverit thoroughly scans the PC at a standard speed of about 15 Mbps-20 Mbps.
Lifetime license of Recoverit Pro is open for purchase to the users for a price tag of $59.95. You can also buy the program on a monthly and yearly basis.
---
3. Stellar Phoenix Data Recovery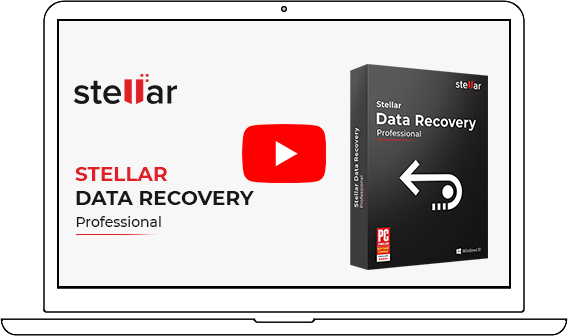 Stellar Data Recovery software offers you a free trial version to see which files it can recover from your portable drive, before requiring you to pay for the full restore features. The recovery program does an excellent job of recovering all the deleted files from an external drive.
You can recover 1GB deleted data for free from any external hard drive, and also retrieve items from inaccessible partitions of that hard disk. If you intend to retrieve media of more extensive storage, then you have to purchase the software's one-year professional package for $79.99 to be used on a single system. Stellar Pheonix is now also available on macOS for virtually the same price.
---
4. TestDisk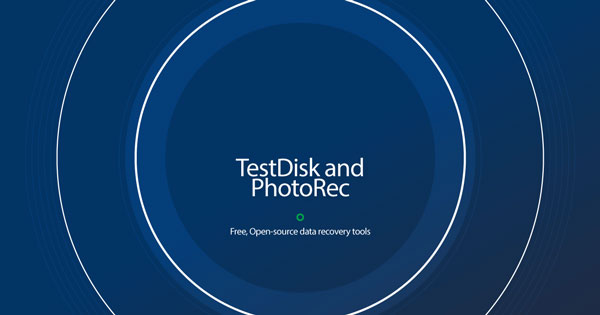 TestDisk is free to use recovery software aimed for users with significant experience in modern tech. It aids in recovering files from lost partitions of an external drive and unbootable disk caused due to symptoms like malware infection or accidental deletion of data. It is available across multiple frameworks, including DOS, Windows, Linux, FreeBSD, NetBSD, OpenBSD, SunOS, and macOS.
TestDisk has virtually no GUI and needs command line to run the recovery procedure, which is a tad complex for casual computer users to work on the program and recover lost data.
---
5. Recuva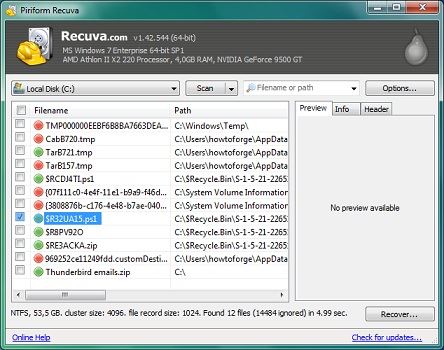 Recuva is an easy to use recovery program that requires no extra features to perform its advanced deep drive scanning for lost files. Moreover, It can recover data from extensively damaged or newly formatted external hard drives, which offers a preview feature to view the freshly recovered items. But the efficiency rate of Recuva may not be as good as the iSkysoft software, which provides a near-perfect success rate.
One of the most significant downsides of Recuva is that it does not offer a clear installation procedure. Furthermore, if you happen not to notice the process, you may end up with an additional program (CCleaner) along with it. You should also note that Recuva doesn't provide its services on macOS.
Part 3: How Can I Recover Files from an External Hard Drive without Formatting?
If you intend to retrieve lost items from your external hard drive without the hassle of formatting it, then using third-party recovery software is the way to go. And there is no better recovery program than Recoverit (IS)y software for Windows.
Step 1

Select a Location to start

Once you run the iSkysoft program on your computer, you'll be asked to pick the location of your hard drive under the "External Devices" section. Please select it and click on Start.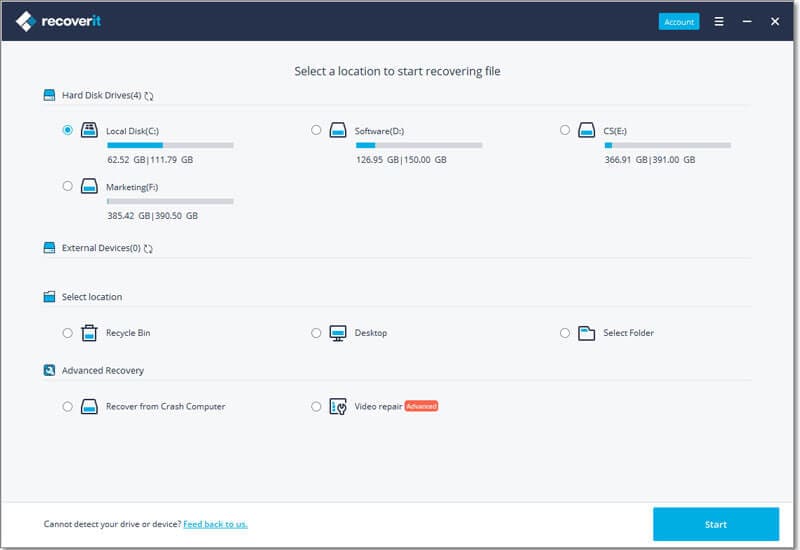 Step 2

Let the Program Scan the Location

After clicking the Start button, you'll be asked to wait while the software extracts the erased files and folders from the drive. The scan will take its due time depending on the size of the deleted data.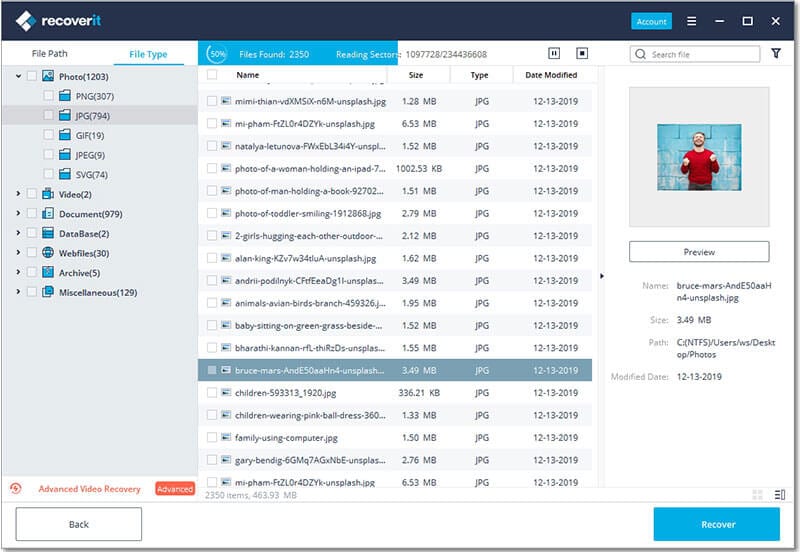 Step 3

Save your Recovered Files

You can preview all the lost data once the scan before opting for which files to recover or not. The feature will display the retrieved items under different categories (File Path & File Type), and you can also use the program's search option. After previewing the needed item, you'll be required to select them and click on Recover to save the data to a folder or disk volume of your choice.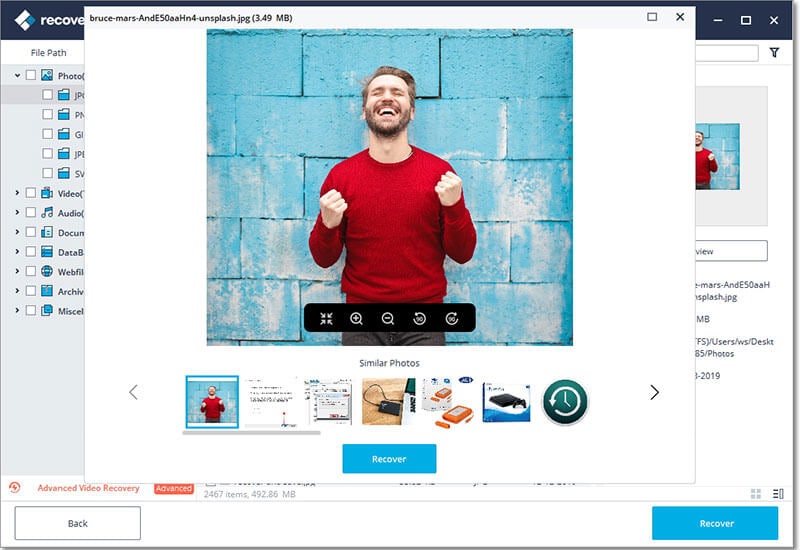 Conclusion:
Losing valuable data under any scenario can be disastrous. Fortunately, there are several ways to redeem the loss, one of them being the recovery of files through a third-party recovery program.
Now you know the fine points of recovering data from an external hard drive if it ever gets deleted accidentally or not. We have shown you all the ins and outs of the industry's top five data recovery software for external hard drives. We also deduced the fact that the iSkysoft file recovery program is the most suitable for them all. It is also necessary to follow the due usage protocol of the hardware and handle it with care.
People also ask:
Q1. Why won't my external hard drive show up?

Ans: There can be several causes behind your hard drive not displaying on the system. However, the most common reason is the computer not recognizing the device after a software update. It is most likely due to the driver's software being outdated or not correctly installed. Sometimes the hinge of the USB socket gets loose due to old age, so it is essential to double-check whether your hard disk is correctly plugged into the computer or not.

Q2. What do I do when my external hard drive is not detected?

Ans: This problem can easily be solved by going through Window's Device Manager feature, where you can "Update or Reinstall the device driver."
If the issue still perseveres, then you can use the platform's Disk Management utility. It assists you in locating the external device from the list of the system's drives and allows the option to format the disk if you're unable to open it.
You can also run the Hardware and Device Troubleshooter or the USB Troubleshooter of Windows, which automatically checks the hardware/USB connected to the computer for any known issues and fixes them.

Q3. How do I recover files from a corrupted external hard drive?

Ans: In this day and age, external storage drives are almost used universally, which has made our lives easier in transferring and storing important files with convenience. But, it is a known fact that gadgets like these are prone to falling prey to human error, which leads to data getting deleted due to internal system failure of the hard drive.
So, if you are ever stuck in such technical difficulty, Relax! Recoverit (IS)y software is the best when it comes to recovering lost files from a corrupt external hard drive and all other data loss situations.