"I had some of my family's old photos stored in an old Floppy Disk, the photos now seem to be lost from the FDD drive. Is there any way to recover deleted data from Floppy Disk Drive?"
- a question from Quora
It's really disturbing how your decades' old collection of family photos can get lost in a few seconds. Just a little malfunction in your drive and all of your data will be gone. But don't worry, there is a way through which you can recover data from a Floppy Disk Drive. You can perform a Floppy Disk Drive data recovery with a reliable data recovery tool and can get all of your photos and other lost data back. But first, let us discuss Floppy Disk and the reasons that can cause data loss in the drive.
Part 1. What is a Floppy Disk Drive?
A Floppy Disk was one of the first Storage Drive that was able to Read and Write the data. A Floppy Disk differs to an HDD in various ways. Floppy Disk is housed under a plastic shell, unlike the metal shell of an HDD, making it flex like an X-ray sheet. A Floppy Disk is comparatively more and easily portable than an HDD. Similarly like a Hard Drive, the Data on Floppy Disk is also written over the magnetic dots on the disk and is read while the Disk rotates. However, the Floppy Disk can contain very less amount of data when compared to an HDD, and are also very slow in reading and writing the data. Floppy Disks are still used as a medium to transfer data but are not feasible as a main Hard Drive of the system.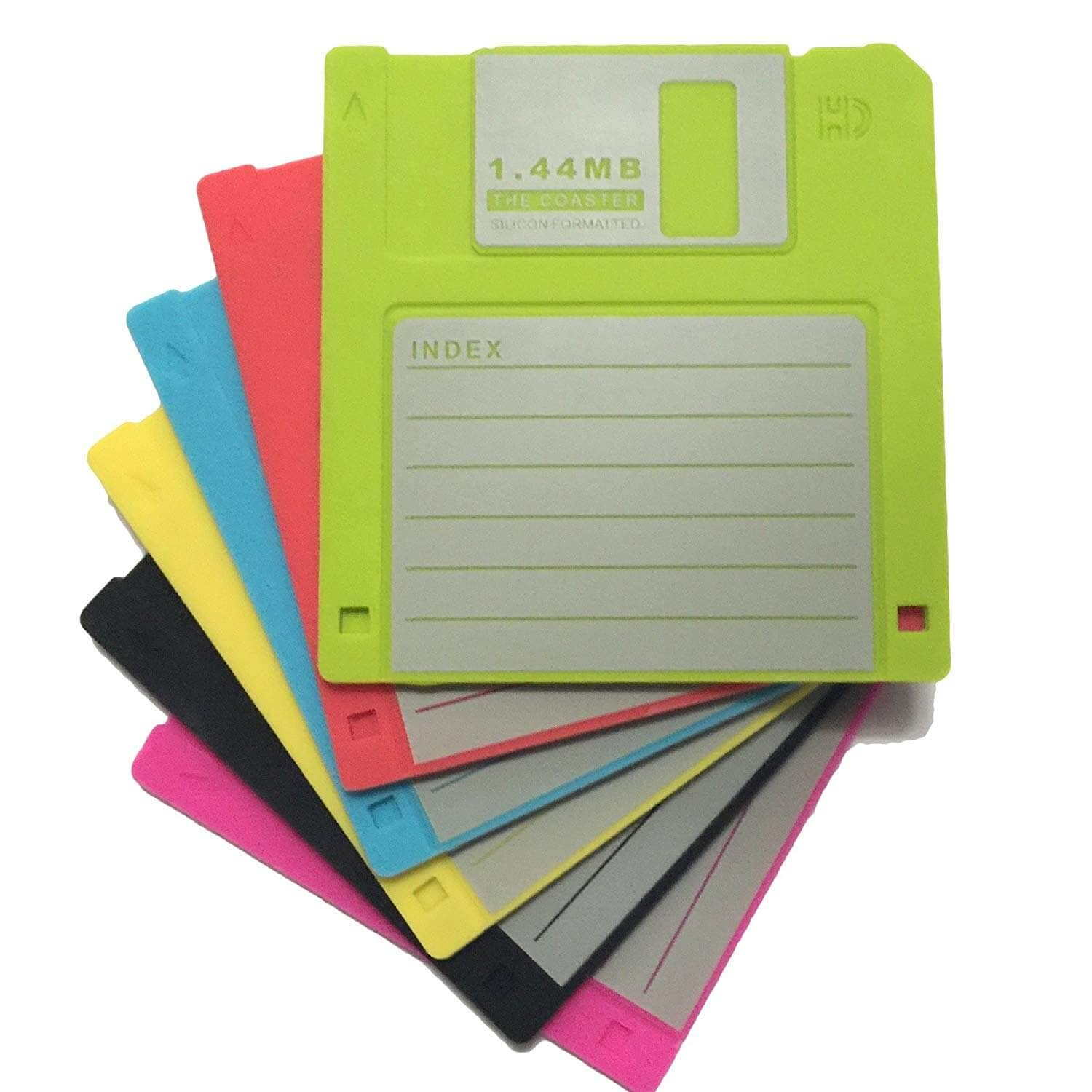 Part 2. Multiple Data Loss Scenarios on a Floppy Disk Drive
You can lose data from a Floppy Disk due to accidental formatting. Yes, formatting an FDD can erase all the data stored on it.


The data lose on an FDD can happen due to any kind of physical damage. The damage can happen due to falling of disk on the ground, or due to coming in contact with water, or due to storing it in extreme temperatures. Any such kind of physical damage can lead to the damage of your data, and you will end up losing your data.


Just like any other storage drive, Floppy Disks also faces threats of data loss due to Virus or Malware attack. Any kind of Malware attack can corrupt your data stored on the Floppy Disk and will eventually lead up to the loss of all of your data.
Part 3. How to Recover Files from a Floppy Disk Using Recoverit (IS) Tool?
If your files have suffered any of the above-mentioned scenarios, then you probably have already lost all of your data from your FDD. Don't worry, you can always perform a Floppy Disk Data Recovery to get all of your data back. Recovering data from a Floppy Disk isn't very different from recovering data from an HDD. All you will need is a reliable and powerful data recovery tool, and you will be able to recover the data very easily.
We recommend you to use Recoverit (IS) tool to recover all of your lost data from a Floppy Disk. It's powerful, easy to use, efficient and reliable. You can always trust the Recoverit (IS) tool to recover any kind of data from your Floppy Disk, as its one of the most reliable and highest-rated tools. With being reliable, it is also very affordable when compared to any other Floppy Disk Data recovery tool in the market.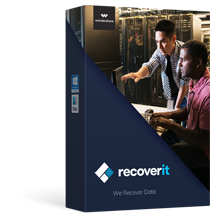 Powerful Features of Recoverit (IS) Tool
You can use Recoverit (IS) Tool to recover deleted files from Floppy Disk Drive, HDDs, SSDs. Pen Drive, SD Card, USB Drive, etc.
You can recover data lost from your Floppy Disk on your PC due to any reason like Malware attack, Accidental Deletes, Formatting of the disk, etc.
You can recover over 1000+ types of files from your Floppy Disk Drive using Recoverit (IS) Tool.
You can use Recoverit (IS) Tool to recover data on various OS like Windows, macOS, etc.
iSkysoft allows you to recover a specific file type or from a specific folder on your drive.
It allows you to pause and resume the scanning process in between the scanning.

3,165,867 people have downloaded it
User Guide to Recover Data from Floppy Disk Drive
Preparations:
Go to the iSkysoft Official Website and download the version of the tool compatible with your operating system. Once downloaded, install it and register with your account.


In case of an internal Floppy Disk recovery, identify the size of your disk before proceeding with the recovery. If the Floppy Disk from which you want to recover your data is external, then connect the drive to your system with a compatible cable and make sure your system identifies it.
Step 1 Once the program is installed, launch it on your system. You will see the storage drive selection window as the very first step of the process in the program. Look for your Floppy Disk Drive from which you want to recover deleted data in that window, It can be under the "Storage Drive" section on the "External Devices" section. Select your disk and click on "Next" to initiate the scanning.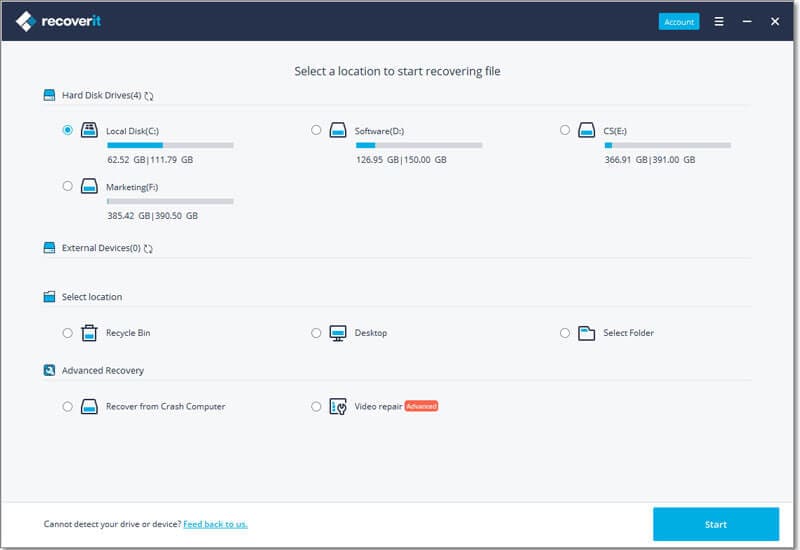 Step 2 During the scanning process, the program will scan your selected Floppy Disk Drive for all kinds of lost files. Meanwhile, you can use the "Pause" and "Resume" button on the same window to pause or resume the scanning process. On the same window, you can also choose a specific file type or folder to further refine the scanning results.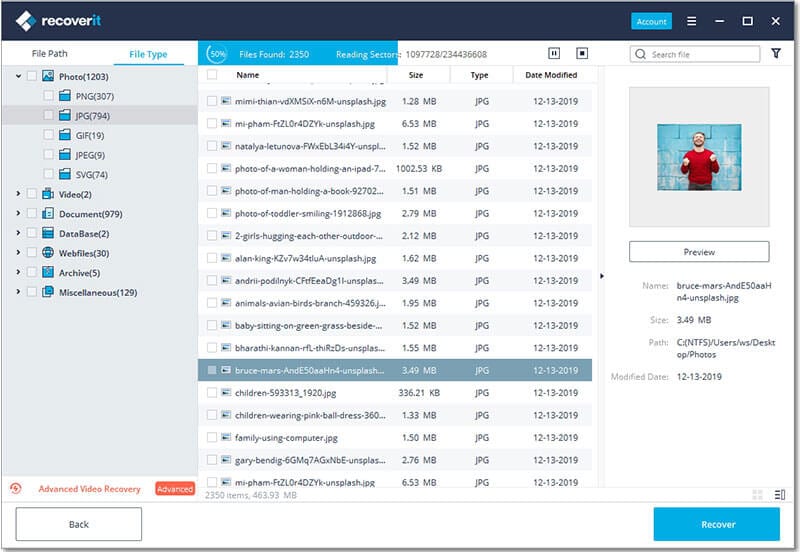 Step 3 All the files that were lost and can be recovered will get listed on the window. You can sort the files according to the various available filters, or you can simply search for the file you need. You can further make sure by using the Preview feature to preview those files. Now, select all the files that you need to recover from your Floppy Disk Drive and click on the "Recover" button to recover the files.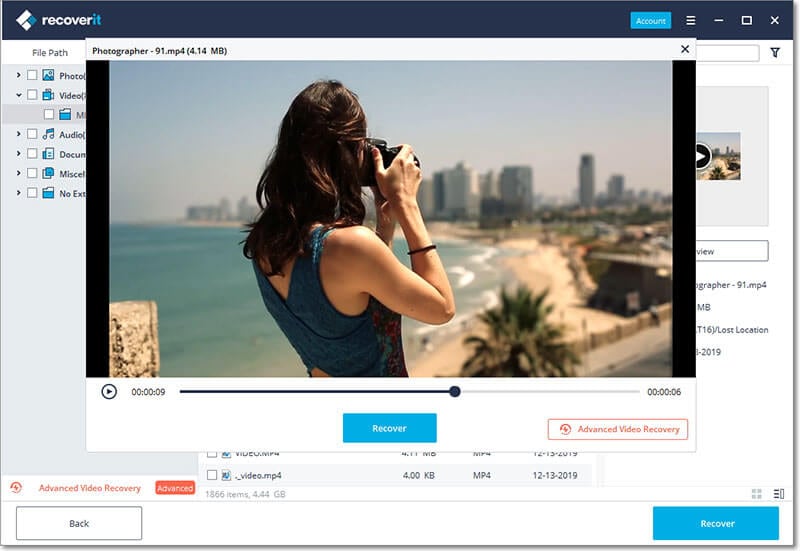 All of your selected files will be successfully recovered, and you will be able to access them easily by going to the location on your system where they are restored.
Part 4. Bonus Tips to Protect Data Loss from Floppy Disk
Floppy Disks are not meant to read or write a large amount of data at a time. Thus, you should avoid any heavy data transfer or tasks using Floppy Disks at a time.


Always carry Floppy Disks in their cover to keep it safe from the damage caused by dust, water, or moisture.


Floppy Disks are flexible, but you should avoid bending them too much or too often.


Do not use your Floppy Disks on the system that can pose threats of Virus or Malware attack on your Drive.
Conclusion:
Once you know the best way to perform a Floppy Disk Drive data recovery, you will find it very easy to recover the lost data. All you need is a reliable Floppy Disk recovery tool, it wi
ll do all the hard work of data recovery for you. But once you have recovered the lost data from FDD, please make sure that you keep the data safe to not lose it again.
People Also Ask:
Q1. What is Floppy Disk Drive in a Computer?

A Floppy Disk Drive in a Computer is a small storage drive. It is used to read or write data, and it's also used to perform small tasks. FDDs are used to store a very small amount of data, as they come with limited capacity.

Q2. Does Formatting Floppy Disk Erase Data?

Yes, formatting a Floppy Disk will Erase all the data stored in it. Most of the times a new FDD will come preformatted, but when being used for a longer time, it might require formatting to boost its performance. You should always take a backup of your data stored in a Floppy Disk before formatting it. Or, you will need to recover files from the Floppy Disk.

Q3. How Do You Backup a Floppy Disk?

There are various ways to Backup a Floppy Disk to avoid losing the data stored in it. You can clone the Floppy Disk being used in your System to copy all of its data to another drive, or you can copy all the data from the FDD to another drive manually. You can also use integrated Backup features provided by Windows and other OS. Or, you can also use any third-party Backup tool to easily Backup all of your data stored in a Floppy Disk.