"My external hard drive says it needs to be formatted and I don't know how to go about this. Is there any way out into formatting my drive?"
- a question from Quora
If you're having problems with your external hard drive, formatting is the starting point in troubleshooting it. Because formatting allows you to overwrite all data on the hard drive, reset the file structure, and change how the drive interacts with the operating system.
Even though many users link hard drive formatting to completely deleted data, this is not the case. A formatting process will only reset your device to its original state. What then happens to the data? You can recover it using some third-party tools.
But before getting into that, do you really need to format an external hard drive? When is it appropriate to reformat an external hard drive? And what is hard drive formatting?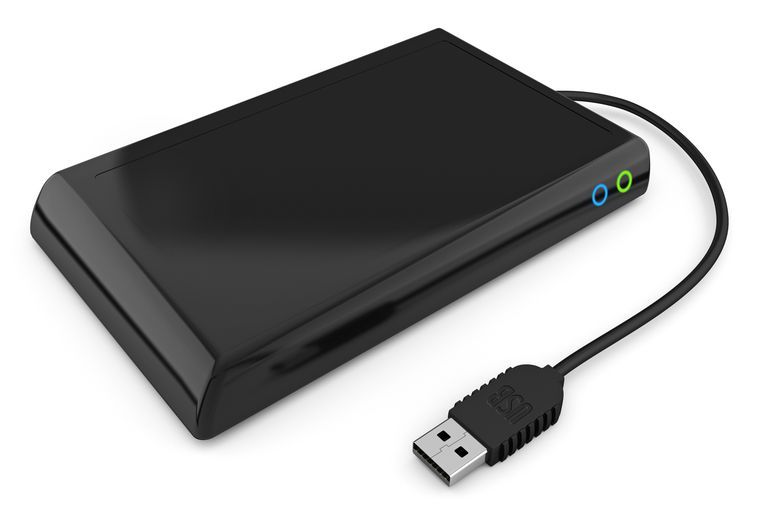 Part 1: Do You Have to Format an External Hard Drive?
There are literally hundreds of reasons why you might want to format your external hard drive. And to understand the right time to format any drive, it is important to get clear what drive formatting is, and the best format for an external hard drive.
Folks associate external hard drive formatting with erasing a hard drive. That's true, but it isn't all. It isn't the only purpose of the process.
Instead, formatting is the process of getting the hard drive to a state in which a computer can use it. This process demands the erasure of all written data from the drive.
Typically, external hard drives come ready for computer use. In rare cases, it will require you to format your hard drive. However, formatting is one of the effective ways to troubleshoot problems when trying to solve errors on an external hard disk.
You may encounter errors that might demand to reformat a drive. Reformatting means changing the File System of the hard drive.
File systems are what operating systems use to store data on storage media. Unfortunately, there is no work-for-all file system for all hard drives. The one your device use largely depends on the drive itself and the operating system you're using.
For that reason, let's explore the most commonly used file systems, so you'll know what is what.
NTFS—this is the default file system Windows uses. Like most file systems, this file system works optimally on Windows only. Linux and macOS users will only read data from an NTFS-formatted drive but cannot write
ExFAT—this file system isn't OS-restricted. Linux, macOS, as well as Windows users, can read and write on it. It works excellently for plug-and-play setups.
FAT 32—it is an older file system similar to ExFAT. It works with all operating systems—Windows, Linux, and macOS. Initially, it was the option that most flash drives came with. The problem with formatting an external drive to FAT 32 is that you can't store files larger than 4GB.
HFS+—This is the default file system for macOS. Windows users cannot write on it but can read it.
Now it is clear about the file system.
The file system your hard drive comes with is what you'll have to use if you don't want to dump the data on the drive. And if you want to use a hard drive with default formatting on another device, it will demand you to dump the data on your drive and reformat it to make it ready for the new system.
Part 2: How to Format External Hard Drive?
With the formatting and file system basics, let's now advance to the real business—how to format an external hard drive on Windows. We'll consider a storage device initially formatted to NTFS, meaning it works excellently on Windows, and we're going to change it to exFAT to work right away on macOS as well as Windows.
The first thing you need is to identify the hard drive you desire to format. Here are steps to walk you through:
Step 1 Open the File Explorer
Step 2 Head over to "My PC"
Step 3 Identify the drive you want to format and right-click on it. A drop-down window will open.
Step 4 On the drop-down window, click on the 'Format' option to open the formatting wizard.
The formatting wizard presents several settings. To know which settings you need to change, we'll explore each of the settings.
Capacity: It is on the topmost part of the wizard. It states the capacity of the drive. There is a drop-down, but the full capacity of the drive is usually the only option unless you've several partitions set up. The best thing is to leave this setting on the default.


File System: This setting allows you to select the format of the file system you want the drive to have. More frequent, you'll find drive with default file systems—more common NTFS for internal drives and ExFAT for external. Leave the File System as default.

But since we want to reformat the file system, hit the drop-down icon on File System and select exFAT to change the File System from default to what you desire. However, it is important to note that you can only format internal drives to NTFS.

Allocation Unit Size: This setting shows how large each storage block is on the drive. The best option is to leave it to default. But if you are aiming at optimizing your drive, you can read more about the maths behind it.


Volume label: This is the title you desire your drive to take after formatting. When left unnamed, Windows automatically assigns a name.


Quick format: The setting is checked by default. The option means that it will delete the file structure of the drive. Executing a full format takes longer, but will wipe all the data, and scan for bad sectors.
Step 5 Click "Start" and wait for the progress bar to fill.
Part 3: Does Formatting an External Drive Delete Everything?
Simple formatting doesn't delete all the files. Instead, it only deletes the address table of your data, which is recoverable. In fact, the chances of recovering formatted data are as high as 98%.
But the success rate of recovery stems down to the type of recovery method you'll use.
Part 4: How to Recover Lost Data from Formatted External Hard Drive?
There are literally hundreds of methods to recovered formatted data. But we'll focus on the best option—using a data recovery tool. A good data recovery tool presents a recovery rate of up to 98%. And that is what we're going to focus on - Recoverit (IS).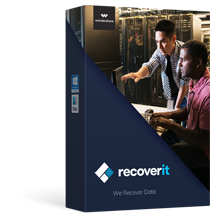 A Life Saver to Solve Your Data Loss Problems!
All-in-one Data Recovery: Retrieve nearly all the files lost through formatting and even more. The software scraps deeper into your external drive to get your data lost from formatting, accidental deletes, virus infection, and nearly all scenarios of data loss.
Non-Oppressive Recovery (Recover Nearly all Types of Files): It doesn't matter what file type you've lost during the formatting process. iSkysoft gets it all back. Utilize the industry-leading technology that recovers nearly all types of data you've lost. It recovers 1000+ types of documents, major photo formats, nearly every type of video, email, all major audio types, and even more.
Recovers Any Computer and Any Storage Device: Non-selectively recover data lost through formatting from any computer, any external device, and any file system your external storage media uses. It doesn't matter if you've lost data from hard drive, SSD, Raid, SAN, DAS, USB Drive, Micro SD Card, Laptop, Desktop, Macintosh, Camera, Camcorder, Music Player, Video Player, iPod, CF/SD Card, Zip Drive, Pen Drive, or Floppy Disk, the tool will retrieve them all.
All regardless of the file system type: NTFS, FAT16, FAT32, or even exFat.

3,165,867 people have downloaded it
User Guide: How to Retrieve Formatted External Hard Drive using iSkyoft Data Recovery
Step 1

Select the location where your lost data was initially in

Start the recovery process by going to the home screen of Recoverit (IS). Select which partition from which you lost your data and then click on the 'Start' button.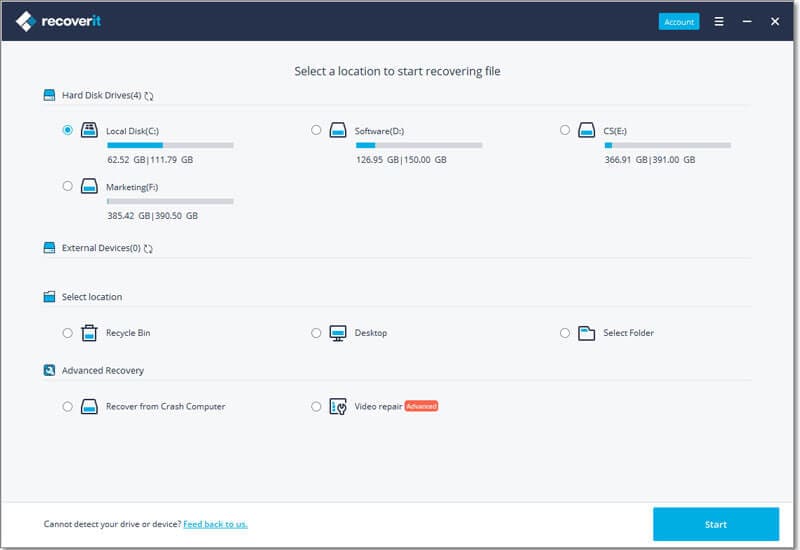 Step 2

Scan for your formatted data

The program will scan your selected partition and provide you with a preview of all the available data. You may select filters from where to get your files. Otherwise, the program will populate a good number of files.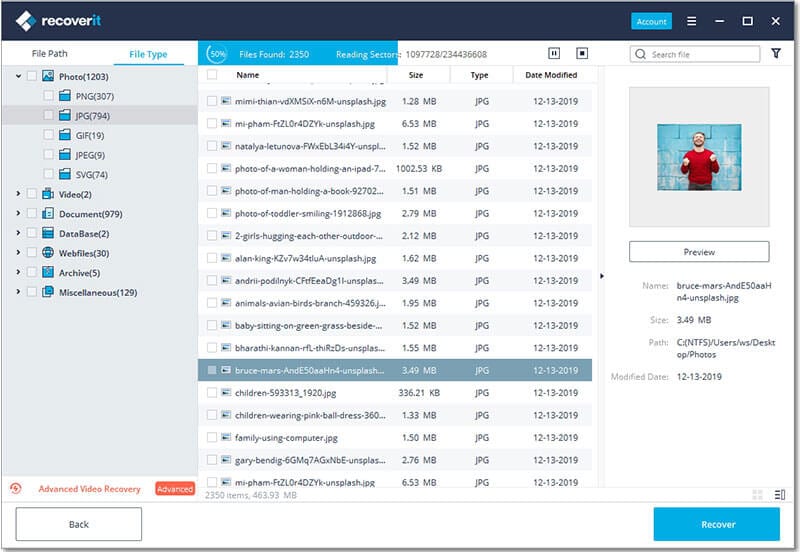 Step 3

Preview and Recover

The 'Preview' feature is a powerful one in this program. Use it to select which files to recover. Further inbuilt tips are also at your reach in case you cannot preview some files. Simply follow the on-screen prompts that will lead you to a successful recovery.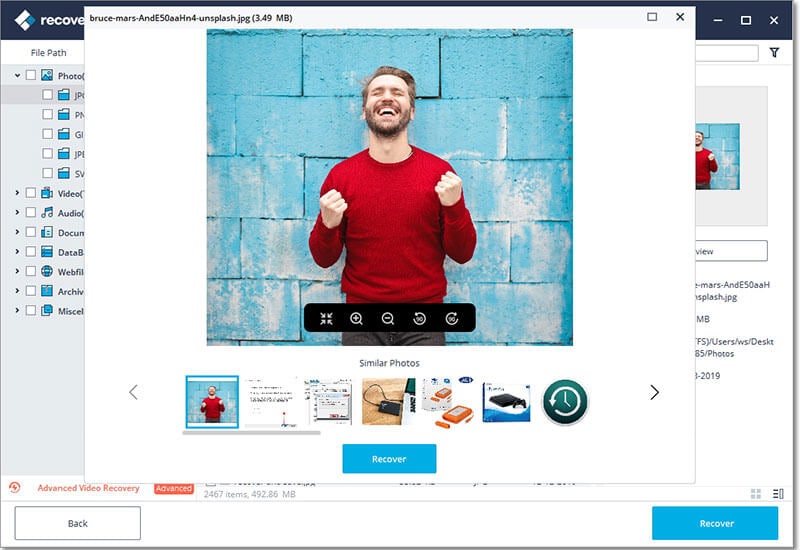 The final step is to click on the 'Recover' button to get your lost data back.
Conclusion
Formatting an external hard drive can be different from erasing a drive. It isn't only wiping all the data off but also making a drive compatible with a different Operating System.
For instance, if your storage media comes with an NTFS format, you can reformat it to exFAT, for use with macOS as well as Windows.