How can I format a hard drive for Xbox One?
- a question from Quora
If you also own an Xbox One, then you might be having a similar thing in mind. Although Xbox One has a storage of 500 GB or 1/2 TB, some games can consume a lot of space. Therefore, users often look for ways to format HDD for Xbox One so that they can use it to meet their gaming needs. In this guide, I'm going to tell you a smart and quick way to format hard drive for Xbox one like a pro.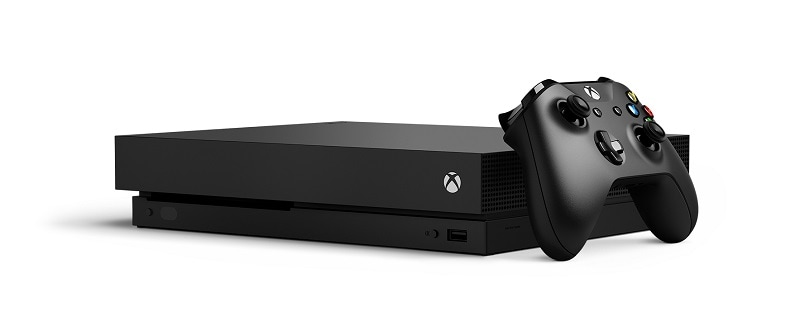 Part 1: What is Xbox One?
It is the 8th generation Xbox gaming console that has been developed by Microsoft and was released in 2013. It is based on the X-86/64 bit instruction unit and has an AMD processor. It is a more advanced version of Xbox 360 with better haptic features for gaming. It has also integrated social media and cloud computing features. For instance, users can live-stream their gaming videos or create easy gameplay videos.
Users can also attach it with their Windows 10 systems and also use it to play Blue-ray discs as well as digital television programs. The gaming console also has improved motion tracking and voice recognition features, giving a direct competition to PlayStation 4 and Nintendo Wii U.
Part 2: Why Need to Format Hard Drive for Xbox One
As you know, Xbox One has an inbuilt storage of 500 GB, 1 TB, or 2 TB. Though, some games can consume a substantial amount of storage like 50 or 100 GB each. Therefore, if you have a lot of games installed on your Xbox One, then it can make your gaming console slower. Also, it would give you limited options to install high-resolution games on Xbox One. The best way to solve this is to format a hard drive for Xbox One.
Before you format the HDD (internal or external) for Xbox One, just make sure you meet the following requirements:
The USB storage should have a 3.0 connection type.
In order to store games, it should have a capacity of 256 GB or more.
There should be proper partitions on the drive.
Xbox One can only work with a maximum of 2 external hard drives at once.
Part 3: How to Format a Hard Drive for Xbox One
As stated above, we can easily connect Xbox One to a Windows 10 system and use it in different ways. If you want, you can do Xbox One internal hard drive format or connect any external hard drive to it as well. The process to format hard drive for Xbox One is the same for both kinds of disks and can be done in the following way.
Step 1 To start with, you need to launch the Disk Management utility tool on your Windows. To do this, you can go to the Start menu, open the Run prompt, and just enter the "diskmgmt.msc" command.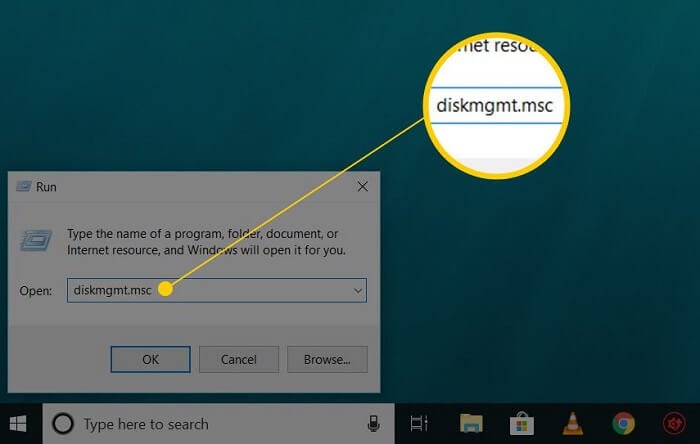 Step 2 Alternatively, you can also go to the Start menu and just look for the Disk Management tool or open it via Control Panel > Computer Management > Disk Management feature.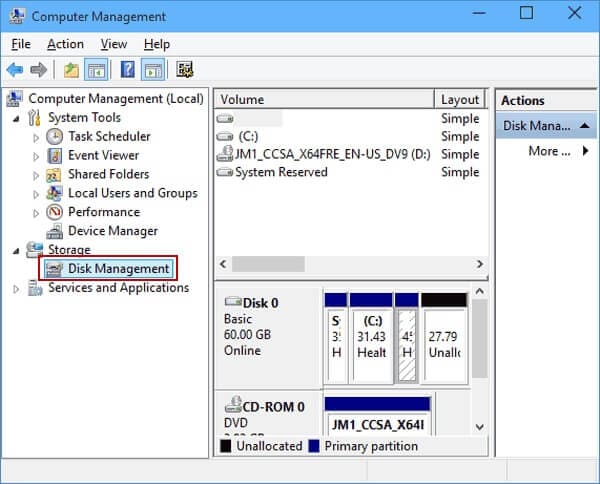 Step 3 This will display all the disks (internal and external) connected to your system with their partition listings. If you are using the disk for the first time or its space is unallocated, then just select it, right-click, and choose the "New Simple Volume" option.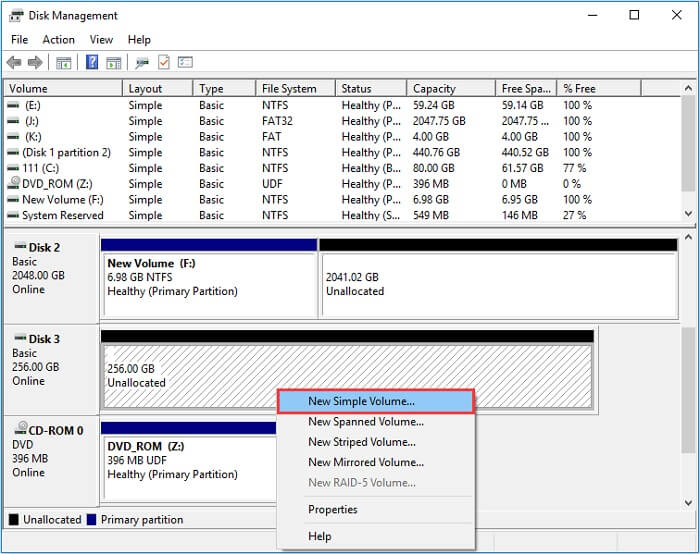 Step 4 If you are already using the disk, then right-click to get the drive/partition's context menu. From here, you can choose to format the drive instead.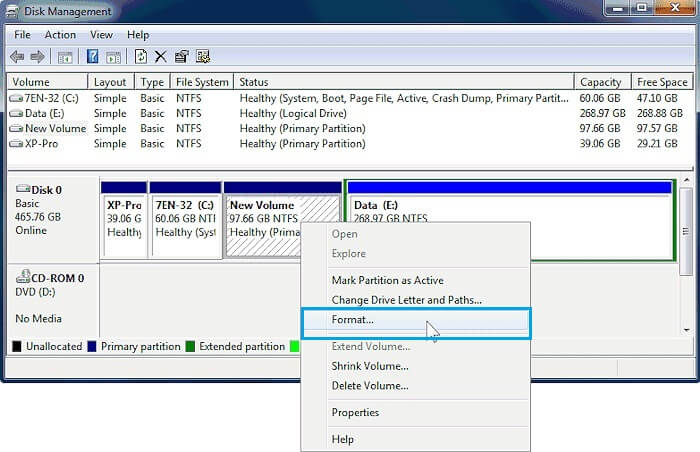 Step 5 This will launch a new wizard that you can follow to format the hard drive in the file system of your choice. Mostly, Xbox One supports the exFAT or FAT32 file system that you can pick from here and choose the partition size as well.
That's it! This will format the hard drive for Xbox One in a compatible format and you can easily use it to extend the storage of your gaming console.
Tip: Recover Data from a Formatted Hard Drive with Recoverit (IS)
Have you accidentally formatted your hard drive while making it compatible with Xbox One or due to any other reason? Don't worry, you can easily get your data back using Recoverit (IS). Simply scan the drive that you have formatted and try to get back your lost, inaccessible, or deleted content. Apart from accidental formatting, it also supports tons of data loss scenarios like deletion of data, Trash recovery, lost partition, bad sectors, malware attack, and more.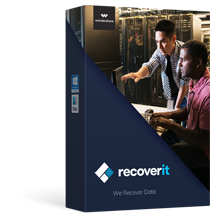 A Life Saver to Solve Your Data Loss Problems!
The basic version of Recoverit (IS) is available for free, which you can later upgrade as per your requirements.
It supports the recovery of photos, videos, audios, documents, compressed files, and almost every other type of data (1000+ formats supported).
The application can perform data recovery on all kinds of external and internal hard drives running on file systems like NTFS, exFAT, FAT, APFS, HFS, etc.
The interface will provide a preview of your photos, videos, and documents so that you can perform a selective recovery of data.
The tool has one of the highest data recovery rates in the industry and does not require any prior technical experience to operate.

3,165,867 people have downloaded it
Step 1.

Download Recoverit on your PC/Mac and select a location where your data lost.

Here we will recover data from a formatted hard drive, please choose the target drive on the below screen.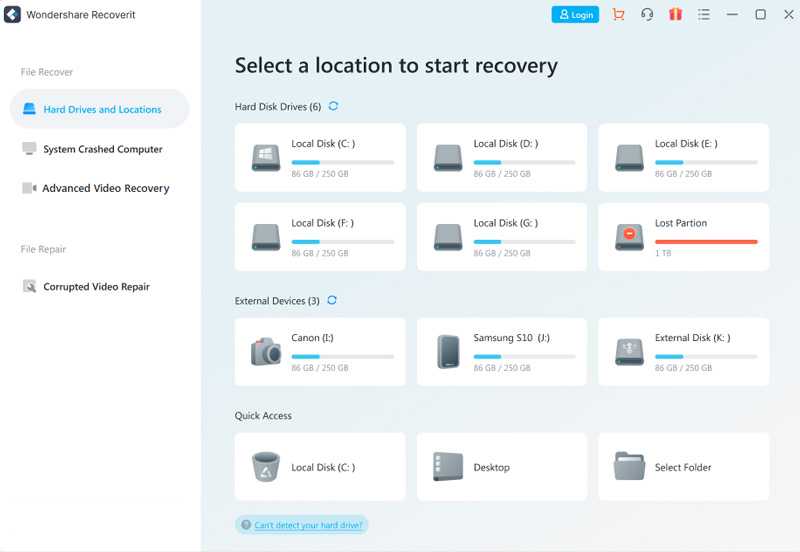 Step 2.

Start to scan the lost data.

After selecting the target partition, Recoverit will start to scan the data from your hard drive, just wait patiently.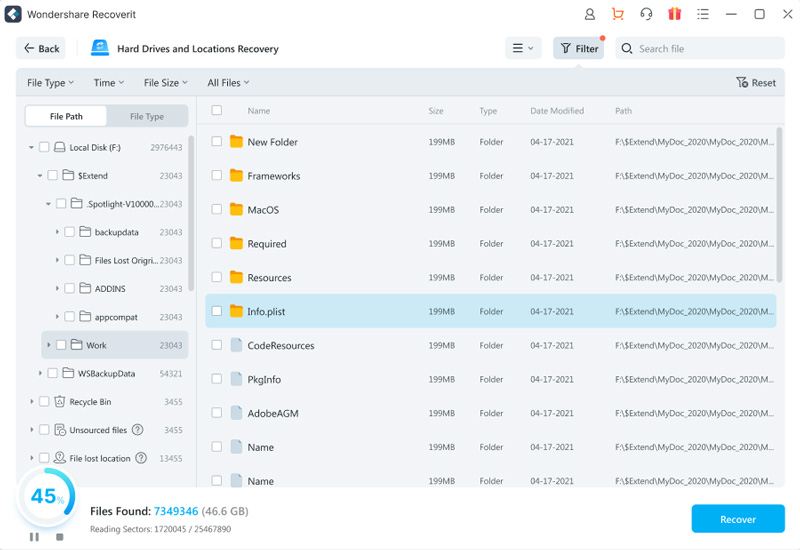 Step 3.

Preview and recover the wanted data.

After the scanning process finishes, you can preview and select the wanted data to recover by clicking the Recover button.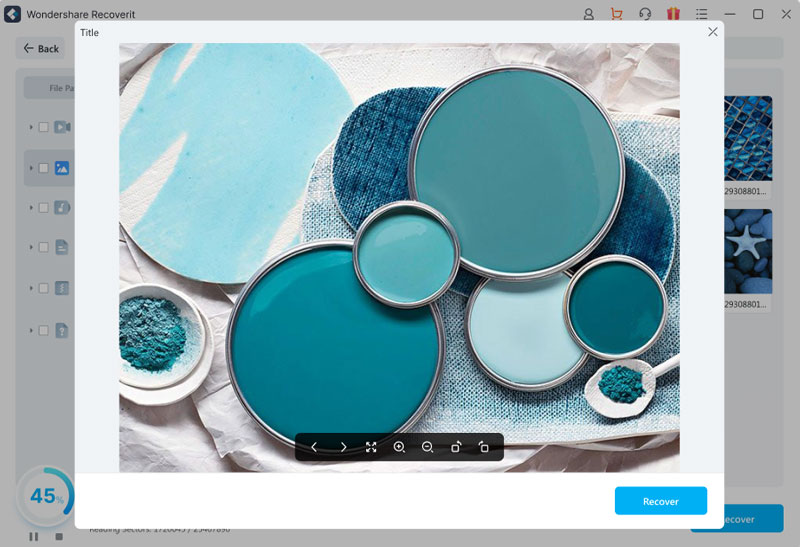 I'm sure that after reading this guide, you would be able to format hard drive for Xbox One without any trouble. Since we have provided a stepwise guide to format HDD for Xbox One, you would not encounter any issue doing the same. In case if you have formatted your hard drive by mistake, then take the assistance of a reliable tool like Recoverit (IS). Equipped with tons of features and a sophisticated data recovery algorithm, it offers a free basic version as well. You can give the recovery tool a try and be the judge of it yourself!