"My computer is in a boot loop and it doesn't even get to the Windows logo. I need a way to format hard drive from bios because I have no other way to format it. Am I able to do it? Thank you for any kind help!"
- a question from Quora
This is the desperate cry for help of someone who needs to fix their computer, and also a question frequently asked by those who, for one reason or another, have no other way of formatting their disk. But is it possible to format HDD from BIOS? If yes, how can you do it? Read on to find how format your hard drive from Bios.
Part 1: Why Would I Format Hard Disk from BIOS Settings?
Format hard drive from BIOS is not the most common path. However, there are moments when you simply have no other option.
For instance, your computer might be in a boot loop that prevents Windows from starting. If you have a similar problem, regardless of the version of Windows you run, perhaps you want to know how to format drive from BIOS.
Another situation when you might want to format a hard disk from BIOS is when you want to format the system partition. Indeed, because the operating system is installed on this partition, you won't be able to format it when booting from hard disk. Reinstalling the operating system also requires to format the system partition, and this is not possible when the computer is booted normally. As such, you'll have to boot from BIOS. But how? Read on to find it out.
Part 2: Can I Format Hard Disk from BIOS Settings?
In short, no. Not only you can't format hard drive from BIOS; you actually can't format any drive or partition directly from those settings.
That's because your computer's BIOS was not designed for this purpose. This firmware is used to perform hardware initialization during the booting process, not to format or reboot your system. It also provides runtimes for operating systems and programs by making data accessible to the microprocessor.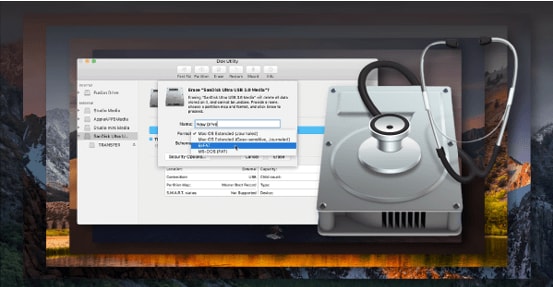 In other words, the BIOS determines if all the attachments are operational when booting up your computer, and it loads the operating system into the RAM as your computer is running. While the BIOS detects the hard drive and allows you to boot the operating system from it, it doesn't let you format the disk. In fact, it is the operating system itself that allows you to format the entire hard disk, except for the system partition.
Now, even if it is impossible to format hard drive from BIOS, you shouldn't despair. There are other ways you can use to achieve your purpose. The easiest way is to boot from a bootable drive such as a CD, DVD, or USB flash, by changing the BIOS settings to allow formatting.
Before you start, remember that the formatting process will delete all the data on your drive, including data on the system partition. If possible, you should back up your data before booting from a bootable drive to prevent any data loss. With this in mind, let's now see how to format a hard disk from BIOS.
Part 3: Format Hard Drive from BIOS Via Command Prompt.
To format hard drive from BIOS, you have to change the settings to boot automatically from disk. In this way, when the disk is loaded upon restart, the PC will prompt a message asking you whether you want to reformat the drive.
Windows 10 users can wipe hard drive from bios easily, via the command prompt window.
If you have Windows 10, you can format hard drive from BIOS via the command prompt. To do this, you have to create an installation media (either a bootable CD or USB flash drive) with the Windows 10 Media Creation Tool. Once you've done that, follow the steps below:
Step 1 Set the boot drive in BIOS as explained above, then reboot your computer from the installation media.
Step 2 When Windows setup loads, select your language, time and currency format, and keyboard or input method, then click next.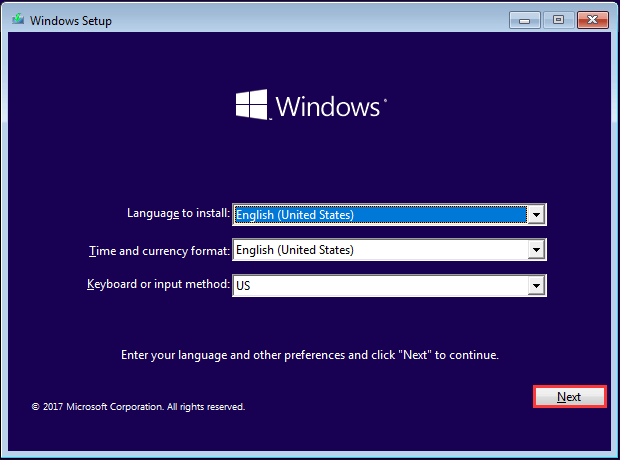 Step 3 The next screen prompts you to click on Install Now, but you have to choose the Repair your computer option at the bottom of the screen.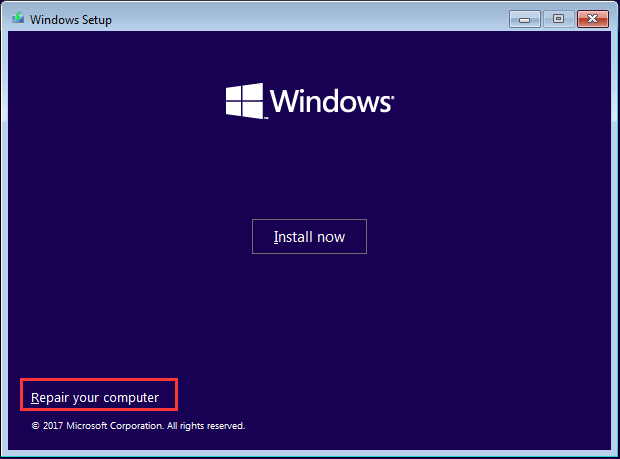 Step 4 Choose Troubleshoot on the next screen.
Step 5 In the Advanced options screen, click on Command Prompt.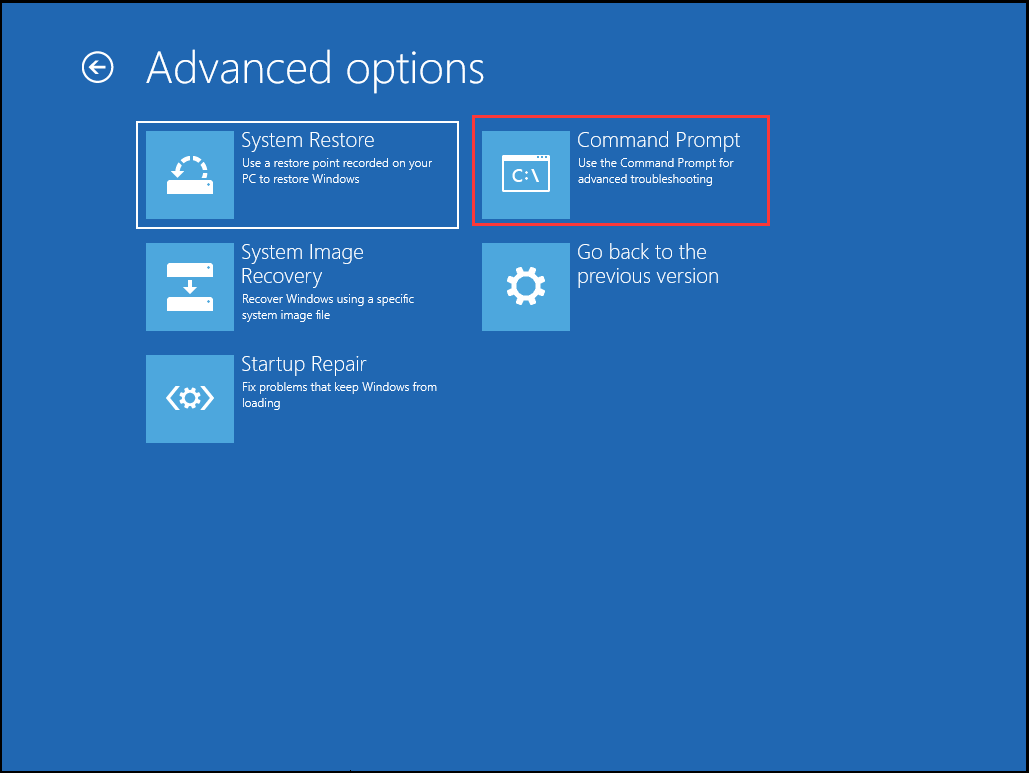 Step 6 Find the system partition by typing the following commands and hitting the enter key each time:
Diskpart
List volume
Exit
Dir F:
In the commands above, F is the directory of the selected volume (which is typically F on Windows 10, not C as on older versions of the operating system). If you can't find Windows here, just repeat the commands and replace F with C or D until you find it. Windows is listed in the directory of the selected volume, so just check to see if it's there.
Step 7 Once you found Windows, supposing it's on partition F, enter the following command: format F: /fs:ntfs (replace F with the partition letter where Windows is installed on your computer).
The system will prompt you with a message informing you'll lose all data and ask if you want to proceed with the format. Type Y and press enter to start formatting.
Bonus Tips: Recover Data from Formatted Hard Drive
More often than not, you're wondering how to format hard drive from BIOS because the system is jammed, and you can't turn on your computer successfully anymore. Subsequently, you might lose important data during the rebooting and formatting.
Luckily, you can use the Recoverit Data Recovery for Windows to retrieve any lost data. This complete data recovery app can find your lost or inaccessible content, let you preview those files to make sure they are the right ones, and recover them to any location of your choice. A few things you should know about Recoverit: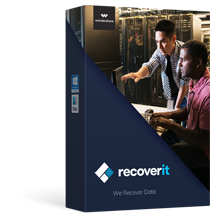 A Life Saver to Solve Your Data Loss Problems!
Supports over 1,000 different file formats for compressed files, documents, audio, photos, videos, and more.
It scans and shows a preview of all hidden files not only from your PC's internal and external hard drive.
Lets you preview the retrieved data, decide what to recover, and where to save your files.
It can retrieve any types of files that were accidentally deleted, corrupt files, and other data from lost or formatted partitions.
Supports the latest Windows version, including Windows 10/8.1/8/7/Vista/XP.

3,165,867 people have downloaded it
Here's how to use Recoverit Data Recovery to recover any lost files on Windows systems:
Step 1 Download and install the software
Download the this best data recovery software after formatting hard disk from the website and install it on a separate partition from that where you deleted or lost data, then register with the key received via email upon purchase.
Step 2 Select the location and start
Select the formatted partition and click Start.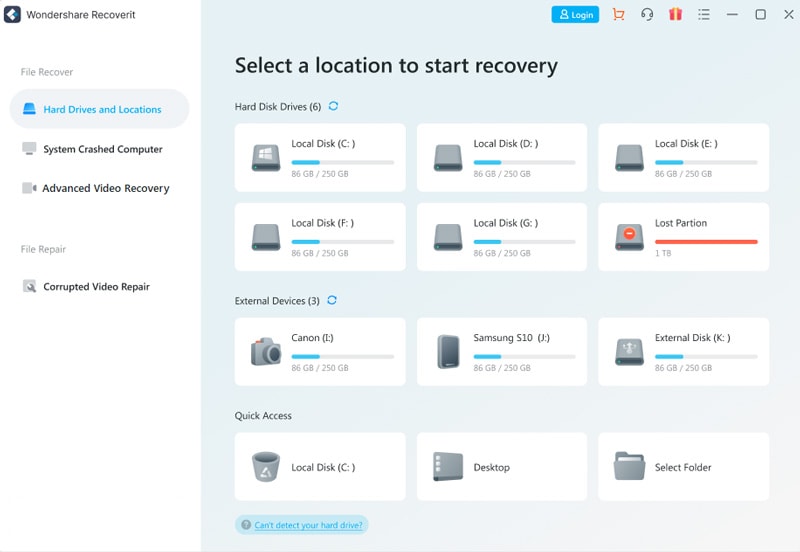 Step 3Wait for the software to scan the partition.
The software will prompt you with a preview of the retrieved data.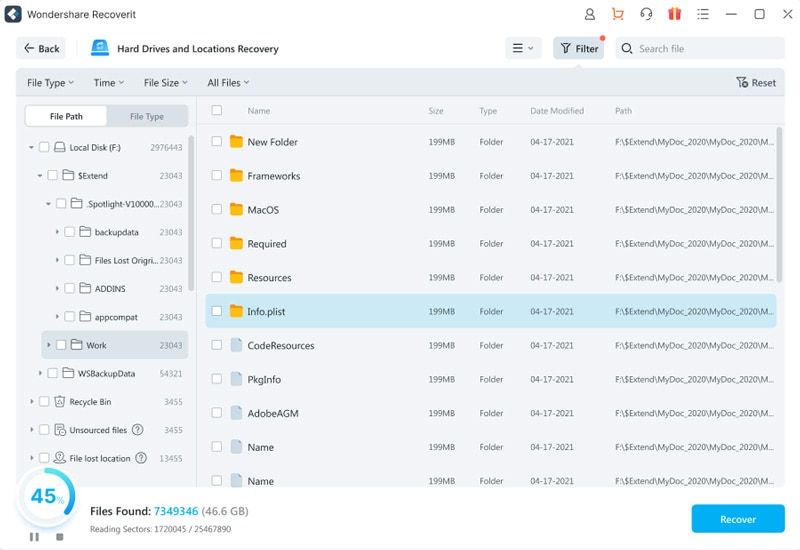 Step 4 Preview and save the recovered data
You can now preview the retrieved data and decide which files you want to recover. To do that, simply click on the Recover button and wait for the software to recover and launch your files. For higher chances of success, choose to save the files on another partition or hard drive.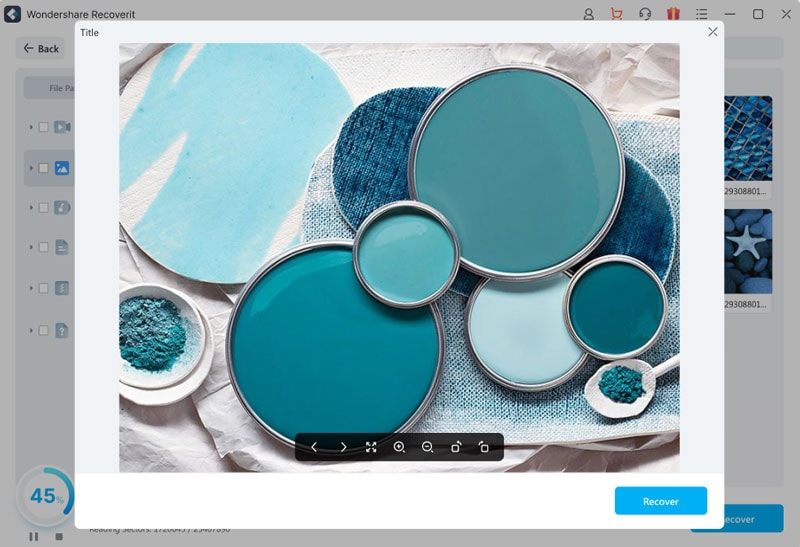 Conclusion
Whether you want to format hard drive from BIOS due to an unexpected system failure or just because you want to reinstall your system, the steps above should help you do it like a pro. You now even know how to recover any lost data, in case you had important files saved on the same partition as your operating system.
Before you start, remember that formatting your hard drive is a permanent procedure that can't be reversed. So, make sure you have a bootable drive at hand to install Windows again; then, you can always use a trusted data recovery software to get back any data you might have lost.
Read More: How to Perform PS4 External Hard Drive Format?