"How can I remove bad sectors from a hard disk?"
- Question from Quora
If you are facing some unwanted issues related to HDD bad sector, then you might be having a similar question. It doesn't matter if you own a magnetic hard disk or the latest flash drive, you might encounter issues like hard drive bad sectors on it. While you can't avoid them entirely, you can take the needed measures to repair them and access your data from a corrupted disk. In this interesting post, I'm going to explain how to perform HDD bad sector repair in the simplest of ways (as recommended by the leading industry experts).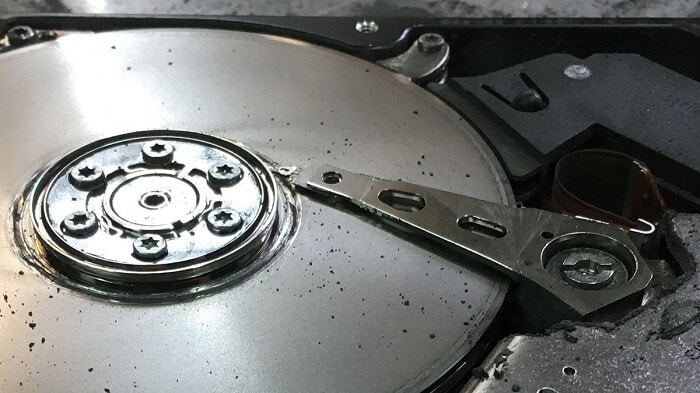 Part 1: What Is an HDD Bad Sector?
To put it simply, a bad sector is any part of the hard drive that you can't access or where you can't perform any read/write operations. It can happen in all kinds of hard disks – solid state drives as well as hard disk drives. A bad sector can happen due to the mishandling of the hard drive, a logical error, physical issue, malware attack, or simple wear-and-tear of the device. Ideally, a hard disk bad sector can be categorized into two types: Physical or Logical.
A physical bad sector mostly occurs when the hard drive head damages the disk. The HDD unit could be worn out or suffers from any physical distortion.
A logical bad sector usually happens due to a software-related issue or the mishandling of the drive by the firmware. Thankfully, we can perform a logical HDD bad sector repair easily.
Part 2: How Do I Check Bad Sectors on Hard Drive?
Before you take any drastic measure for hard drive bad sectors repair, it is recommended to check the present status of your hard drive. In this way, you can examine if your hard drive suffers from a bad sector or if it has any other issue (like a lost partition). To check the disk for bad sectors, simply follow these steps:
Step 1 Launch the Windows Explorer and go to This PC or My Computer to select the drive you wish to check.
Step 2 Right-click and from the drive's context menu, go to its "Properties".
Step 3 As the Properties window would open, go to the "Tools" tab and click on the "Check" button under the Error Checking section.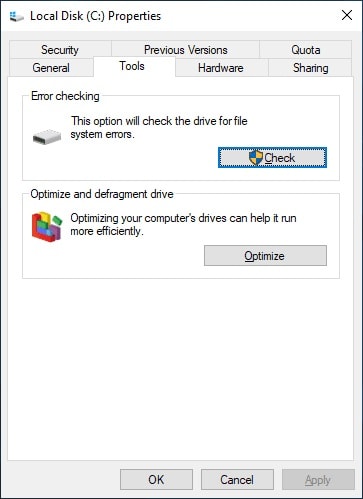 Step 4 Alternatively, you can also launch the Command Prompt as an administrator, type the "wmic" command, and press enter. After that, press and enter the "diskdrive get status" command to know the present status of the hard drive.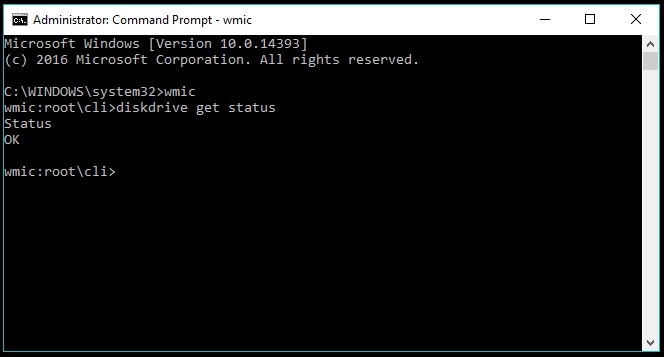 That's it! This will make Windows check the selected drive and it will let you know if the HDD has any bad sector.
Part 3: How to Repair Bad Sectors on Hard Drive?
If the Error Checking feature on hard drive has revealed that the disk is suffering from bad sectors, then you need to take some preventive measures. In order to perform hard drive bad sector repair, follow these solutions:
Solution 1: Run the Command Prompt
Command Prompt is the native tool in Windows that lets us interact with the system via a command-line interface. I would recommend using the CHKDSK or the DISKPART command to perform an HDD bad sector check and repair.
Run the Check Disk Command
The Check Disk (CHKDSK) is the inbuilt command in Windows that retrieves the current status of the drive. It also has certain parameters like "/f" and "/r" that can get rid of corrupt sectors or logical errors respectively. To fix HDD bad sectors via CMD, just go through these steps:
Step 1 Firstly go to the Start menu and look for the Command Prompt. Select it and make sure you open it as an administrator. You can also launch it via the Run prompt.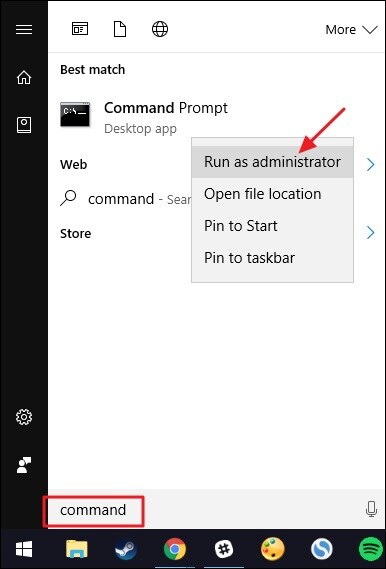 Step 2 Now, type and enter the chkdsk command followed by the "/f" and the "/r" parameters and the letter of the drive you wish to repair. For instance, if you wish to repair the "E" drive, then enter:
chkdsk /f e:
chkdsk /r e: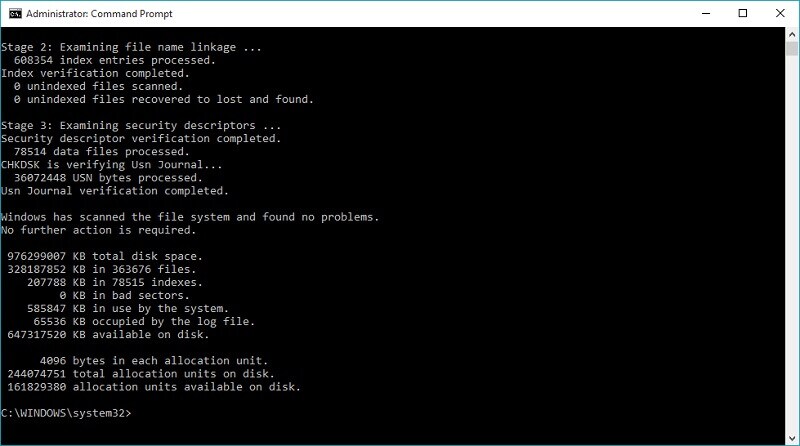 This will start the scan and would let you know the progress through different stages.
Run the Disk Partition Module
While CHKDSK would check and repair the drive, the Disk Partition module is majorly used to wipe its stored data and format it. To use it to remove HDD bad sectors, just follow these steps:
Step 1 Firstly, launch the Command Prompt on your system as an administrator and enter the "diskpart" command.
Step 2 Now, enter the "list disk" command to see the available disks with their numbers.
Step 3 Once you verify the disk you wish to wipe, enter the "select" command followed by the disk number. For instance, you can enter "select disk 3" to choose disk #3.
Step 4 Now, enter the "clean" command to wipe the stored data on the drive and enter the "create partition primary" command after that to create a partition.
Step 5 In the end, just enter the "format" command followed by the file system you wish to format the disk to. For example, to format it in the NTFS format, enter "format fs=ntfs".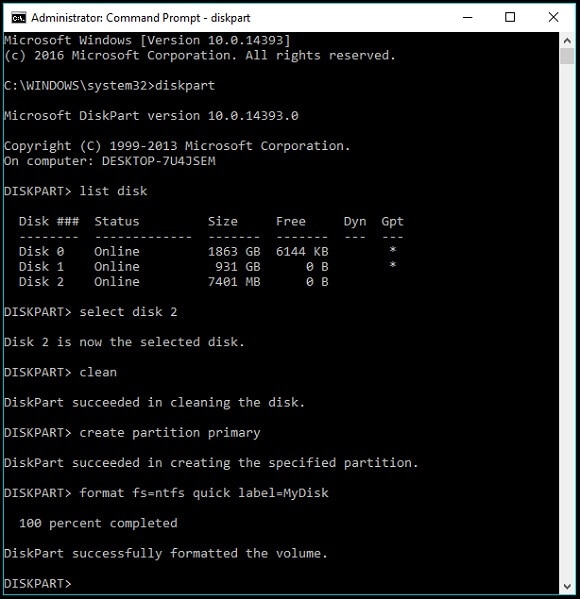 Solution 2: Format the Disk
Once you have repaired the disk using the Command Prompt, you can format it entirely. In this way, you can regain the hard disk sector that was previously unavailable or corrupt. You can follow these steps to fix bad sectors on hard drive by formatting it.
Step 1 Go to Windows Explorer and simply select the drive you wish to wipe. Right-click and go to the "Format" option.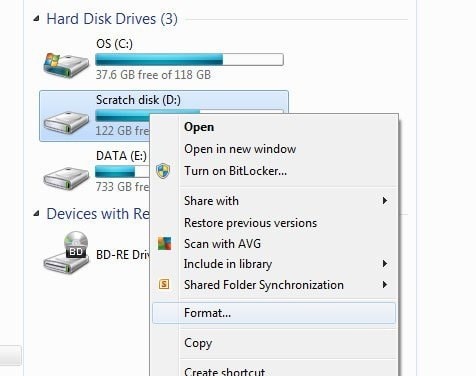 Step 2 This would open a dedicated pop-up window where you can select the file system (like FAT or NTFS) or change the partition table style. Click on the "Format" button and confirm your choice to wipe the drive.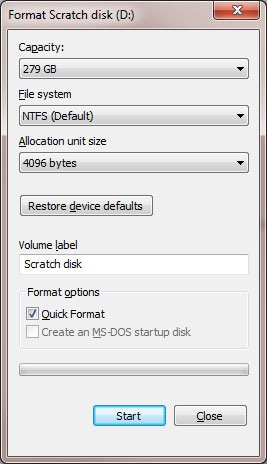 Step 3 You can also format the disk from the Disk Management utility that you can access from Control Panel > Computer Management.
Step 4 Select the partition, right-click, and later click on the "Format" button. This will launch a dedicated wizard that you can follow to format the hard drive.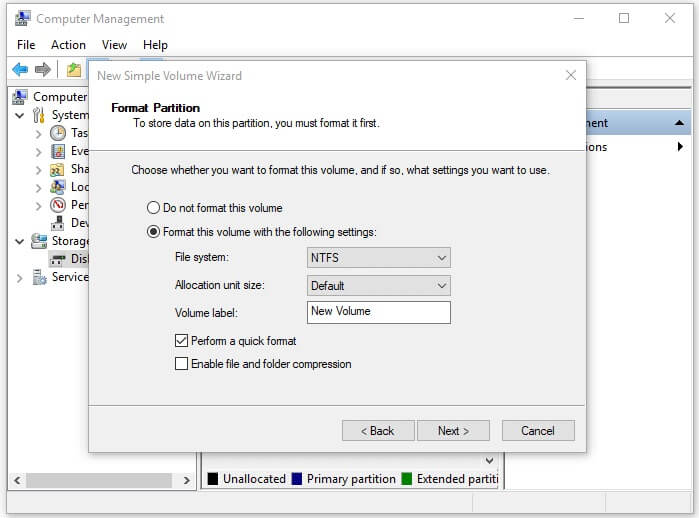 Part 4: How to Recover Data from Corrupted Hard Disk?
When we encounter an HDD bad sector, we are not able to access the stored data in it the usual way. In this case, you can take the assistance of a reliable recovery tool like Recoverit Data Recovery. Recommended by experts, it can recover all kinds of data like photos, videos, documents, audios, emails, compressed files, and so much more. Also, it supports all kinds of file systems like NTFS, exFAT, APFS, etc.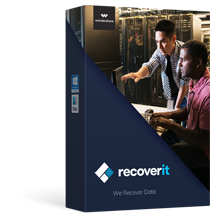 A Life Saver to Solve Your Data Loss Problems!
It is compatible with both Windows and Mac operating systems.
It supports a large number of storage device types including hard drives, USB flash drives, SD cards, etc.
All major types of files can be recovered including music, images, video, documents, emails, and archives.
It has deep scan features for in-depth scanning of the hard drive for searching files to recover.

3,165,867 people have downloaded it
Since the tool offers a free basic version, you can give it a try without spending anything. Also, the application would let you preview your data before restoring it. Here's how you can use Recoverit to extract the inaccessible content from an HDD's bad sector.
Step 1

Select your corrupted hard disk

To start with, simply launch the Recoverit Data Recovery application on your PC and select a location to scan. It can be the entire drive, selected partitions, or even an external hard disk having bad sectors.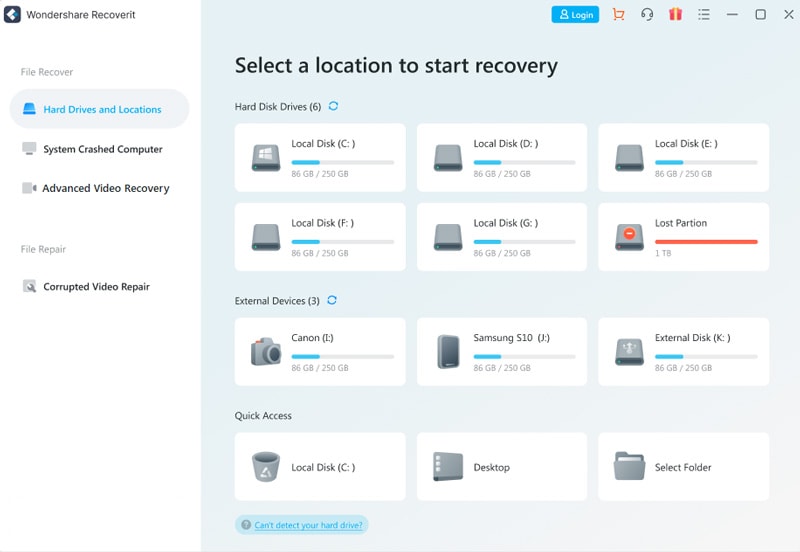 Step 2

Wait for the scanning process

Now, you can just sit back and wait for a while for the application to complete the scan. You can halt the process in between, but it is recommended to complete it successfully.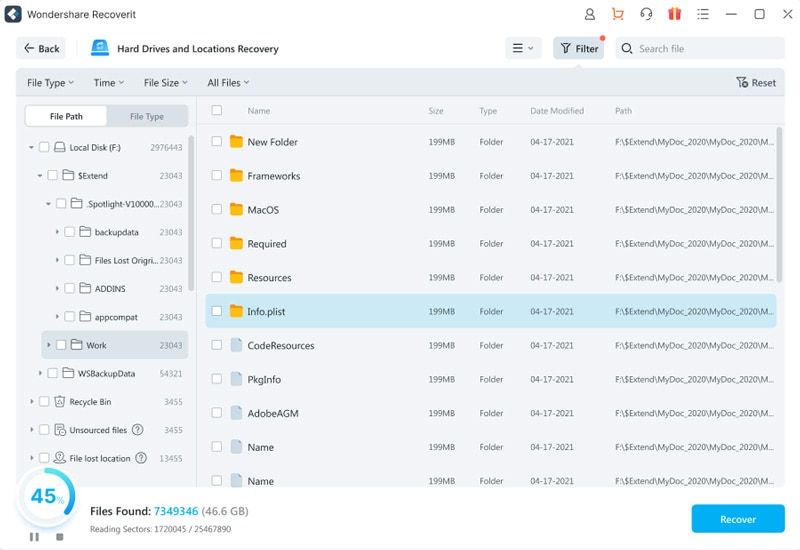 Step 3

Restore your data

When the recovery process is finished, the application would notify you and display the extracted data under different sections. You can now preview your photos, videos, etc., and simply select what you wish to save. In the end, just click on the "Recover" button and select a location to save your data. It is recommended to save your files to a secure location (another partition) that has not suffered from any corrupt sector.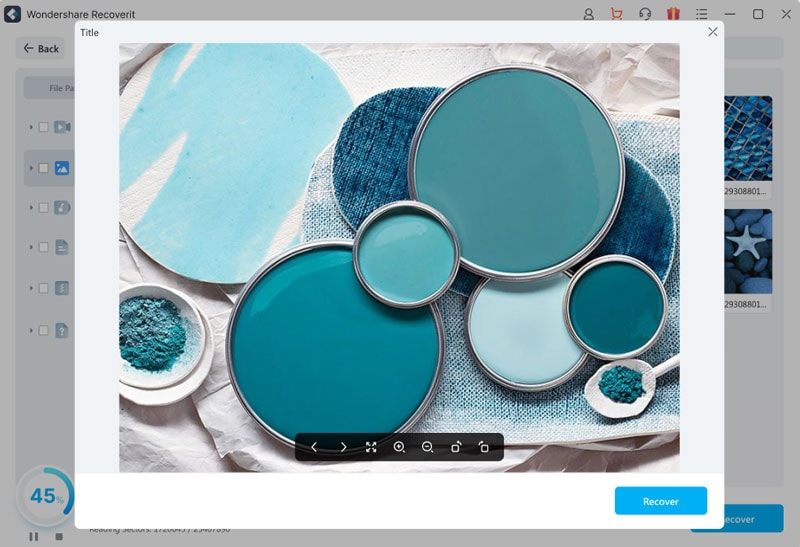 Conclusion
That's a wrap, everyone! I'm sure that after reading this guide, you would be able to perform HDD bad sector repair like a pro. I have come up with every possible way to fix the HDD bad sector in this post. You can repair the disk and even format it later on to optimize the results. If you have suffered from an unexpected data loss in the process, then consider using Recoverit Data Recovery. A highly professional data recovery tool, it will help you recover your lost, deleted, and inaccessible data under every possible scenario.