Formatting a hard drive has many levels. Many people doesn't know this about hard drives because we are mostly acquainted with only one type of hard disk formatting. We typically use it to erase all data from a hard drive, however, there are lesser known hard drive format options like Low level format that deserves the attention of users.
Part 1: What Is A LLF Or Low Level Format Or Physical Format Of A Hard Drive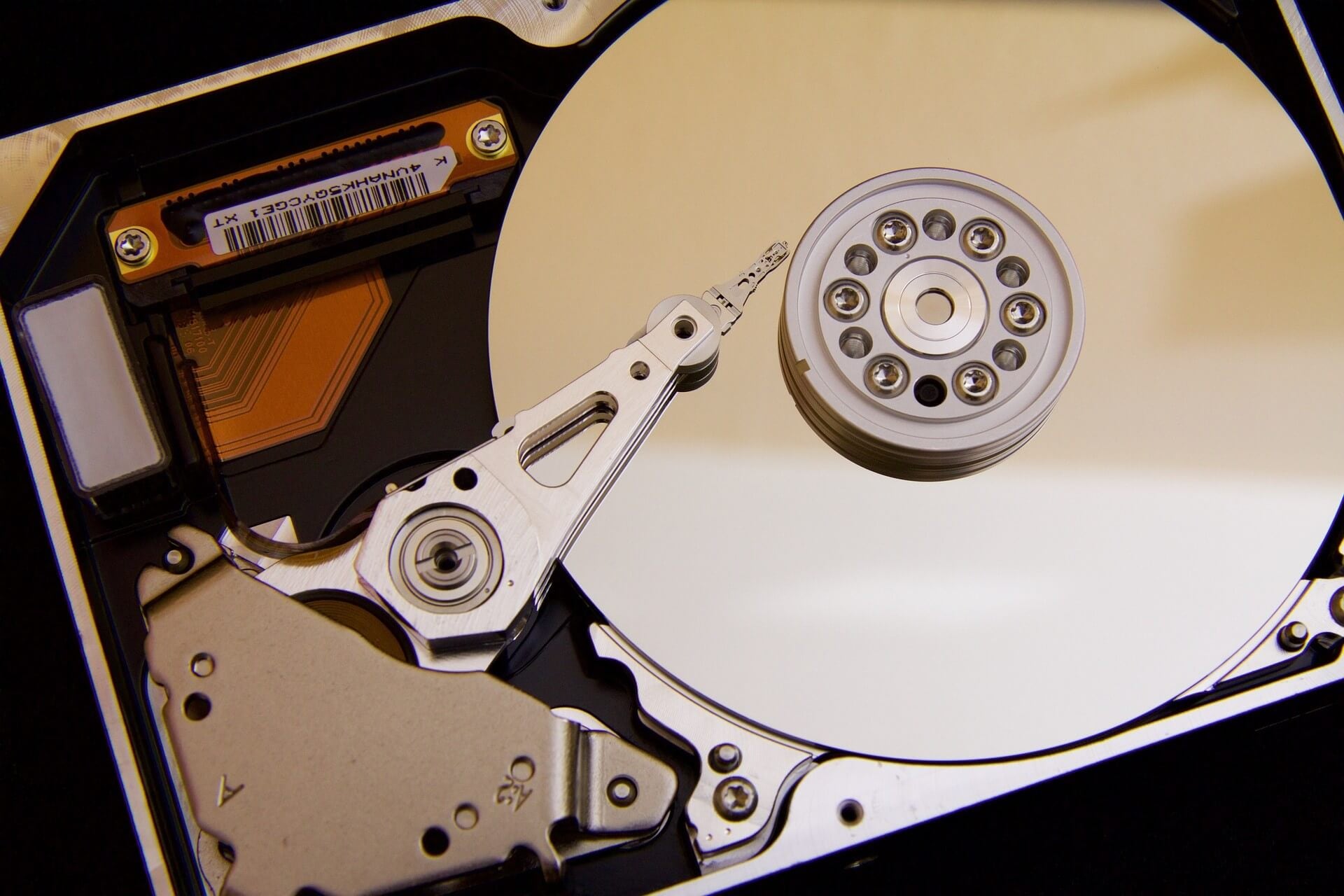 Low Level Format or LLF is the first type of format that is done on a hard disk. It divides the hard disk into sectors and tracks. This is why they are called as known as Physical formatting. Tracks and sectors make up the blocks which is used to store data. Without Low Level Formatting, the hard drive will not be able to write or store data.
A typical user cannot low level format their hard drive because operating systems like windows and Mac does not provide any inbuilt tools for the same. And there is a very good reason for it because low level formatting is quite risky if you don't know that you are doing, it may result in the whole drive getting damaged.
One of common application of low level formatting is to erase data from the hard drive permanently. Low level formatting achieves this by formatting the drive and then filling up the storage spaces with the value zero.
Low level formatting was a common procedure that was done on MFM drives of the past. The modern standard which is SATA that we use are preformatted from the factory. You will not be able to perform a low level format on newer devices.
Part 2: HDD Low Level Format Tool: Hard Disk Low Level Formatting
As we discussed, Low level formatting cannot be natively done from your operating system. Normal formatting is possible by right clicking a drive and then choosing the format option, but LLF is different.
You will require a software to perform low level formatting of HDDs and this is where low level format tools come in. These are software that are specifically designed to perform low level formatting.
The HDD Low level formatting tool has two purposes, to erase all data and to fill all the storage space on the hard drive with zeros. Low level formatting is often called Zero Fill for this very reason. There are many Low level format tools available but choosing one should be based on the features that you require.
Part 3: How Does Low Level Format Erase All Data
Low level formatting performs initial format of drives and then complete data deletion.
Normally, when a hard drive is formatted, the data is deleted from the surface level. In other words, the operating system will not be able to see that data, but it is still there. This data will only be removed when new data overwrites it.
However, we see a very stark difference when we use low level formatting. The data is first erased, and then all the available space of the hard drive is filled with null value, zero. This way, any data that had been hidden on the hard drive is rewritten which makes data recovery impossible.
Part 4: How To Easily Recover Data From Formatted Hard Drive In Simple Steps
Low level formatting is not something you would want to do to a modern SATA hard drives. As we discussed before, such a process could damage your storage drive to a state where you can't use it anymore.
Data recovery after normal formatting tells a different story. If you have formatted your drive and realized that you had very important files within it, then you have a much better chance at getting that file back after a normal format rather than an LLF. In such cases, we always recommend Recoverit (IS) software. It is powerful yet lightweight software that is developed for one thing only – Lost data recovery. The features of Recoverit (IS) Tool are: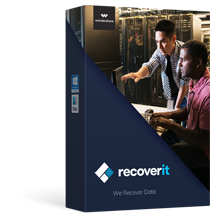 A Life Saver to Solve Your Data Loss Problems!
Dual Scan mode: You can use a quick normal mode or a more powerful deep scan mode
Preview option: Users can preview the files before recovering them.
Works offline: There is no need for an active internet connection, iSkysoft works offline
1000+ file format support: You can recover almost every type of file with iSkysoft
Windows and Mac ready: Enjoy seamless data recovery on your favourite operating systems

3,165,867 people have downloaded it
One of the best things about Recoverit (IS) is that it is very easy to use. Once you install the software, it basically guides you through everything.
User guide for Recoverit (IS): Step by step process
Getting your hands on the latest version of Recoverit (IS) is easy. You can find it at the official iSkysoft website. Download and install the software on your computer. Once installation is finished, you can refer step one.
Step 1

Choose the drive to scan

When you open Recoverit (IS), you will see all the storage drives connected to the computer. Select the drive that you want to scan.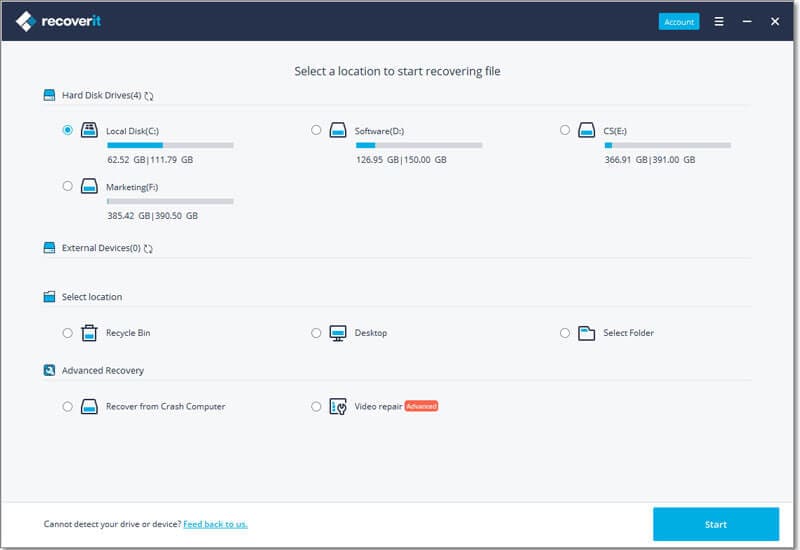 Step 2

Preview the files

After finishing the scan, the software will list out the files that it has found on the drive. Before you recover them, iSkysoft gives you the freedom to preview the files.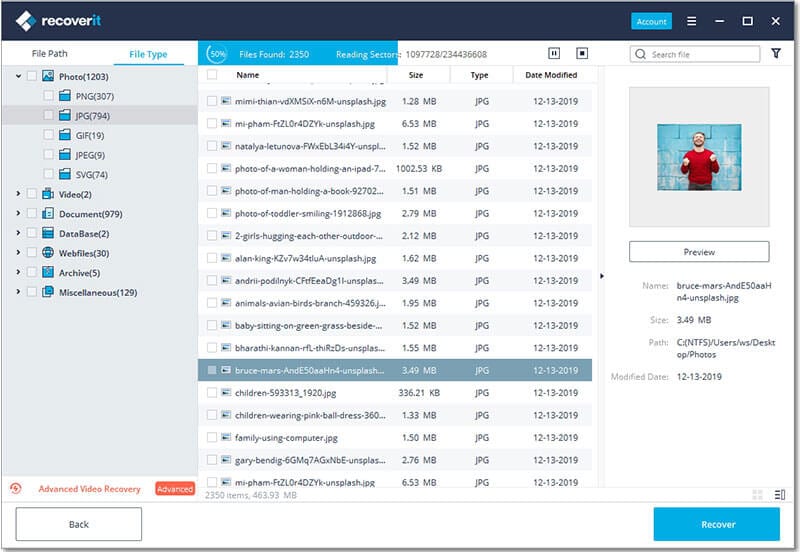 Step 3

Recover the files

Once you know which files you want to recover, just click on Recover to move those files to a location of your choice.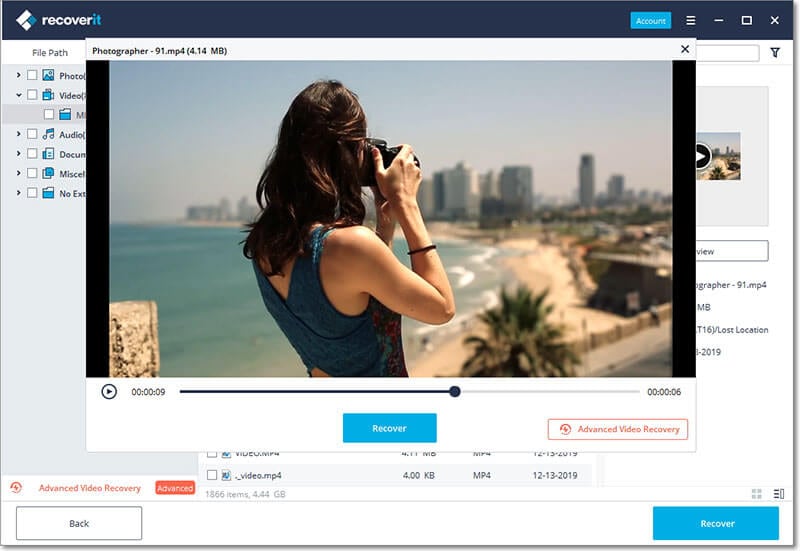 This 3-step process helps you to recover data even if the hard drive is formatted. One thing that you should be careful about is that no new data must be introduced to a formatted drive if you want to recover data within it.
Conclusion
Low level formatting is best left to professionals. However, normal formatting is something that is easy and easily doable even for beginners. Windows provides you all the tools needed for performing a format of the storage drive. If you accidently format a hard drive which had important files, don't waste time, use Recoverit (IS) today.