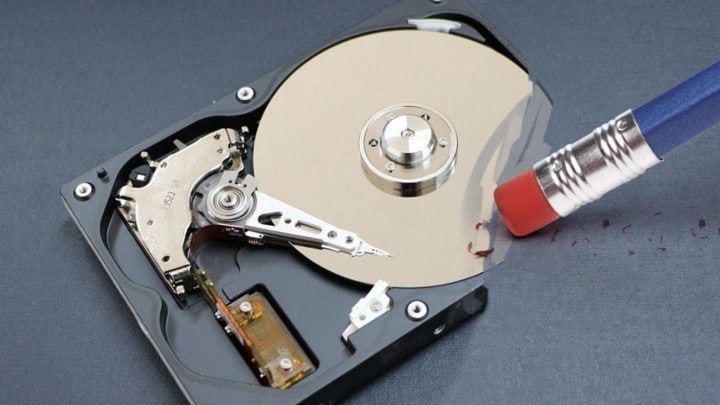 Disposing of a computer due to obsolete technology is a common phenomenon. Users do this to upgrade to a newer model. Before doing so, you should completely get rid of your files and information by wiping off the hard drive of your Windows 10. Wiping Windows 10 hard drives is a process that ensures complete data security.
Preparation Before Wiping Your Hard Drive
Performing a disk wipe in Windows 10 is a meticulous process. So, it would be best if precautionary measures guided you before starting. Take note of the following guidelines:
1.    Download and install hard drive wipe software.
You must use specialized software to disk wipe Windows 10 if you want to ensure that your confidential information is permanently lost. It is necessary if you want to clean the hard disk on your own. Make sure the software can run on a bootable drive if you wish to completely erase Windows 10 hard drive.
2.    Ensure the battery is full.
A fully charged battery is another essential requirement for the process. You can prepare a backup power source in case there will be power storage. It is important to do this because once the power goes out during the wiping-off process, your hard drive might get severely damaged.
3.    Back up your data to a different hard disk
Remember wiping off the disk Windows 10 erases everything. You need a backup to make sure you keep the files you need. There are a few ways to back up your data. You can clone the hard drive or copy the files to that disk. Another thing, save your passwords and other important credentials. Once you wipe off the drive, there's no turning back. Keep that in mind.
4.    Remember to save software serial numbers.
Aside from files and important data, the wiping-off process deletes the applications and programs you purchased. You can only access them by reinstalling them into a new drive. Note down each program's serial number to have a hassle-free activation once you reinstall these programs again.
5.    Download drivers.
Downloading drivers is needed for the new operating system. You can go to the device's official website and download the latest drivers. A driver is a software that a device uses to work with your PC. Every device needs a driver to work with your PC.
6.    Prepare a bootable disk.
Wiping Windows 10 hard drives needs a bootable USB drive or CD. What does a bootable disk do?
A bootable disk is used to retrieve a failed operating system. The OS on the bootable disk can be a lightweight version of the OS running in the computer, or it may be an entirely different OS.
After learning the precautionary measures, it is now time to learn the actual process of wiping a hard disk in Windows 10.
How to Wipe or Erase a Hard Drive in Windows 10?
Deletion and formatting do not work on a permanently clean hard drive. So how to erase a hard drive in Windows 10? There are various methods you can try. You can remove the data using manual configuration or through a disk wiping tool. It is where the term data wiping enters.
Data wiping utilizes specialized security tools to overwrite data on any storage device. To maintain the security or integrity of the data, people mostly wipe their data. Tools that wipe the data are mastered in covering the risks of data deletion. This process is mostly implemented on very secure data. In other words, it is the destruction of data.
Here are three recommended methods to wipe hard drive in Windows 10:
Method 1: Reset your PC
You can wipe your Windows 10 hard drive by using the reset feature while reinstalling the operating system, which can remove everything on the hard drive. Here are the steps:
Step 1.

Click the "Start" menu and select the "Settings" option.

On the Windows Settings pane click the "Update & Security" option.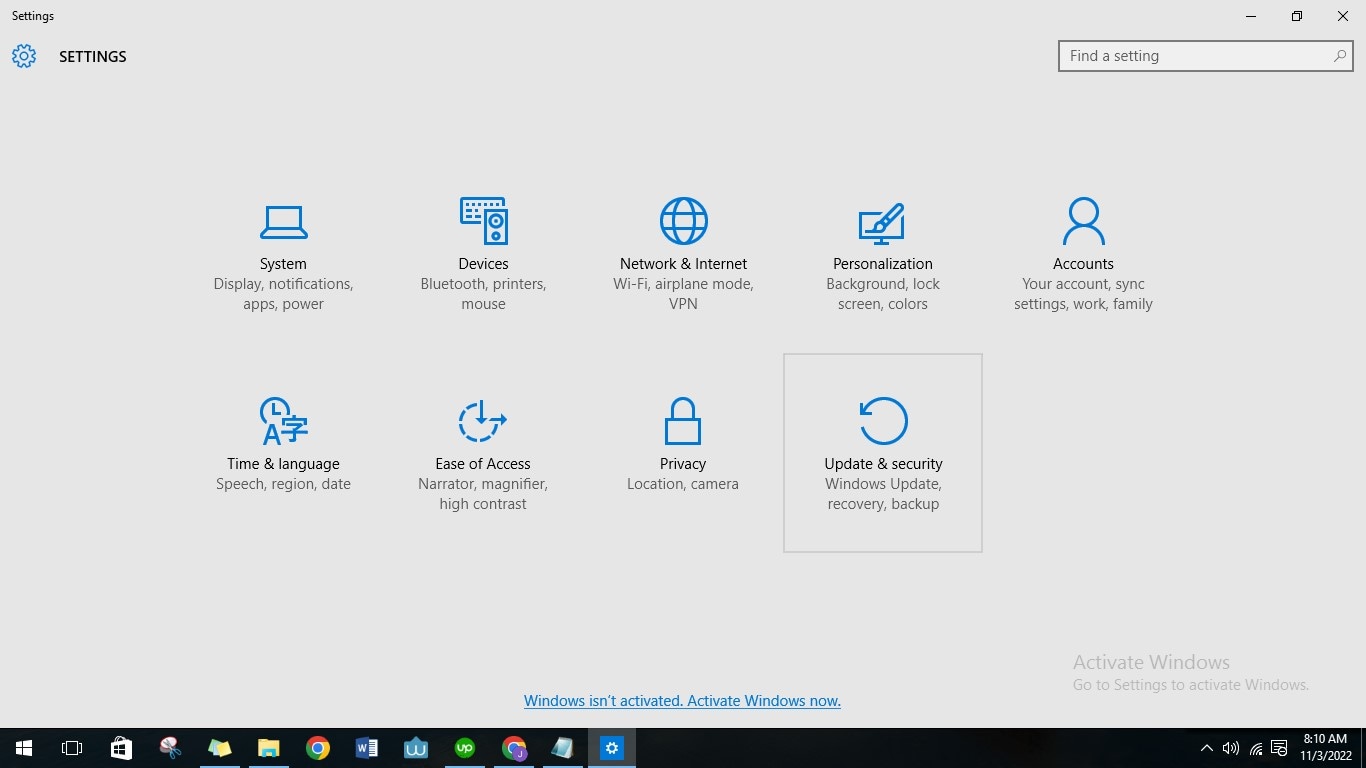 Step 2.

Click "Recovery" option on the left navigation options.

And then click "Get Started" button under "Reset this PC" section.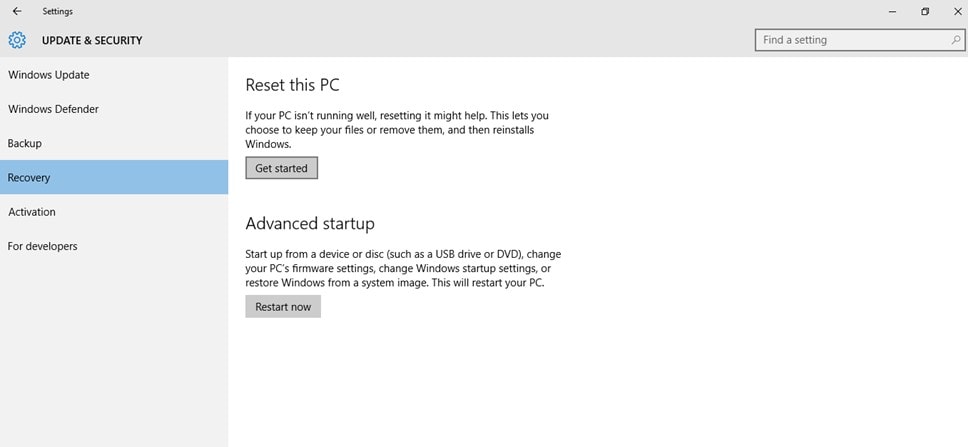 Step 3.

Choose the "Remove everything" option to erase all of your personal files, apps, and settings.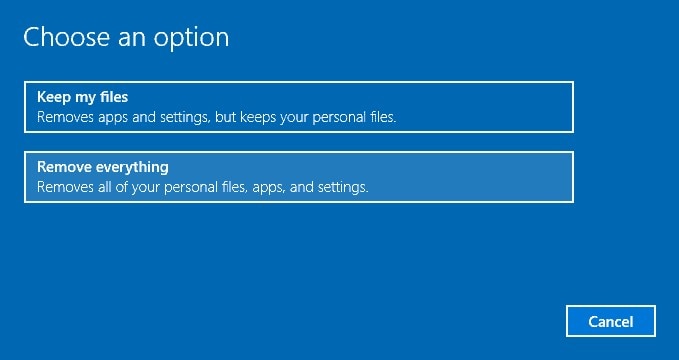 Step 4.

Select "Remove files and clean the drive" when you are asked if you want to clean the drives as well.

It will take some time to complete the process but this is to make sure no one can retrieve or access the files after deletion.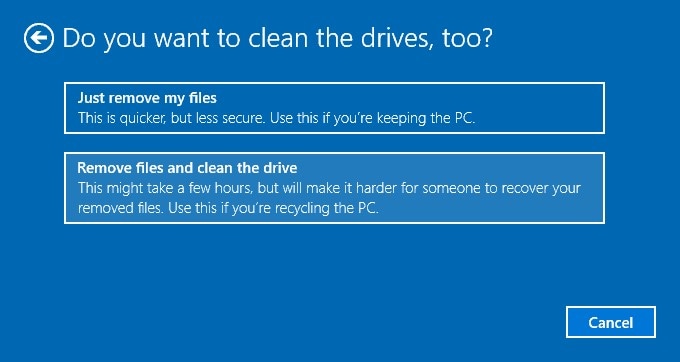 Step 5.

Click the "Next" and "Reset" button to finish the process.
Method 2: Use File Explorer
There are other recommended methods to wipe your data from your internal, external and USB hard drives. This method is suitable for internal drives where you do not have your operating system installed, and external storage devices. Here's what to do:
Step 1.

Open File Explorer.
Step 2.

Select the drive you want to erase.
Step 3.

Click Format.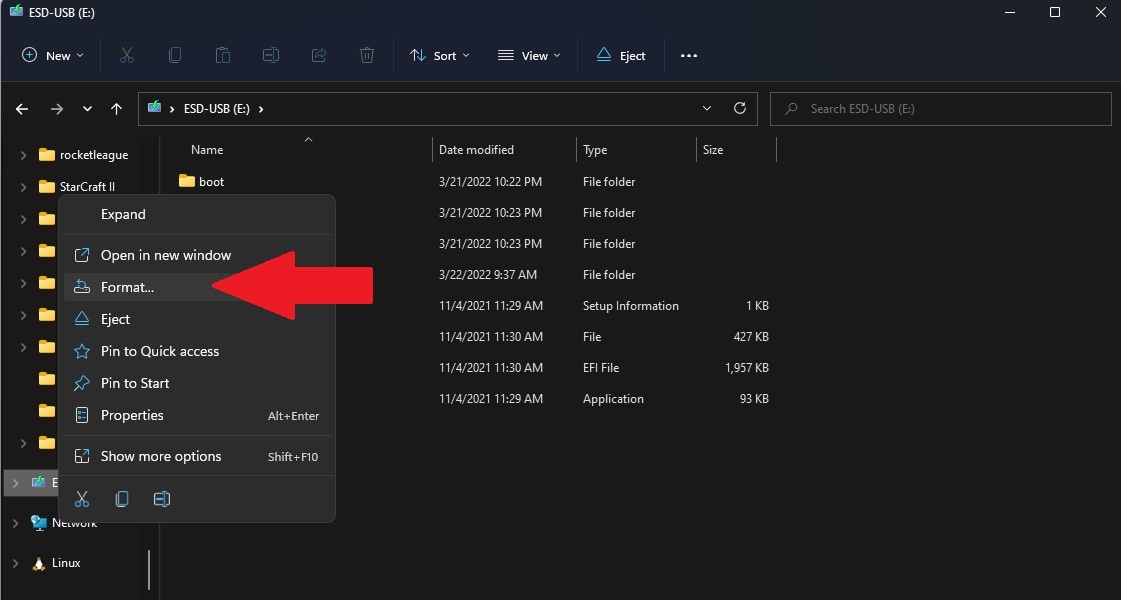 Step 4.

Make sure to uncheck Quick Format below Format Options.

So that Windows 10 and perform a full format and click Start.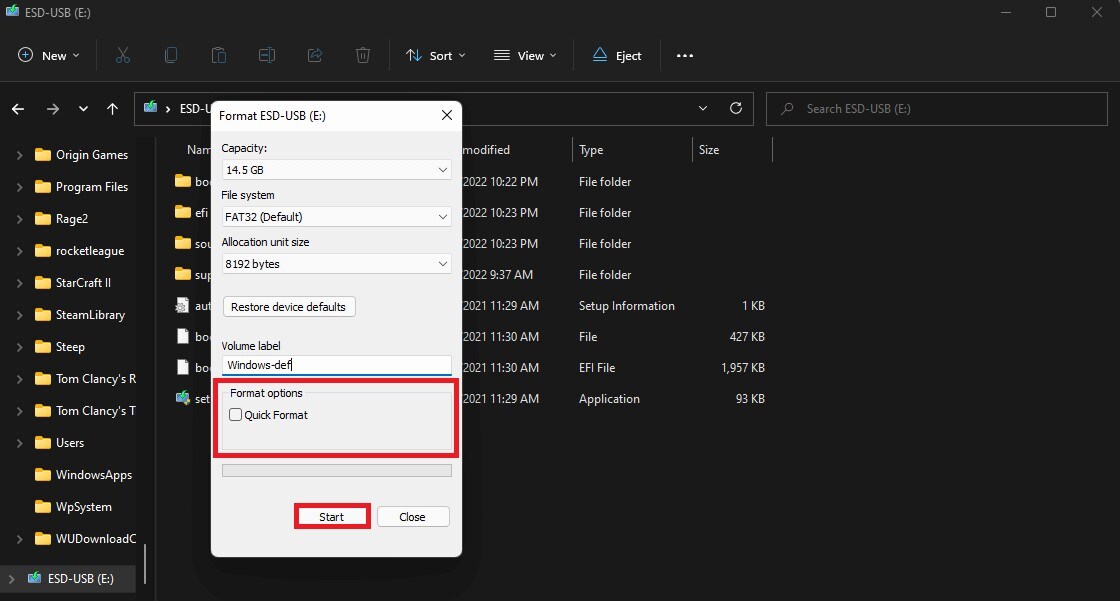 Step 5.

Click OK to confirm total deletion of everything on the drive.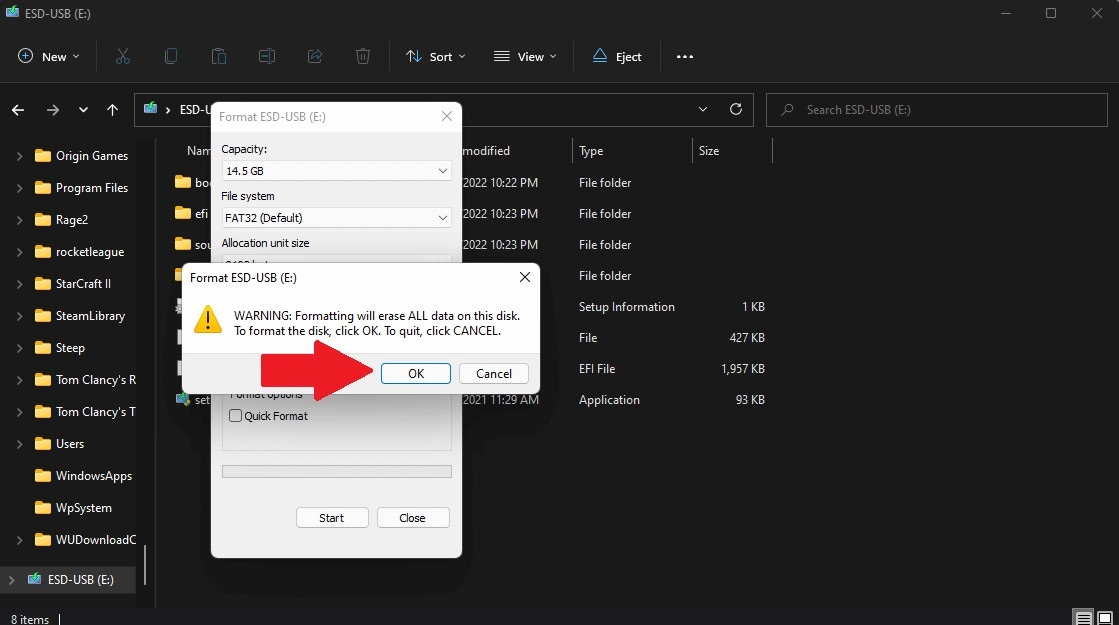 Method 3: Physically Destroy Your Hard Drive
Physically destroying a hard drive is also a solution to ensure data is forever unrecoverable. If you are not going to reuse or recycle your hard drive, you can try this solution to clean data.
Use a screwdriver to remove all screws on the hard drive case. Then you'll be able to remove the enclosure and the main circuit board.
Remove platters and heads out of the hard drive enclosure, and use a hammer to hit platters. Then repeatedly strike other components
Box up all components and throw them into the garbage can
Can You Recover Data from Hard Drive After Deleting?
There are instances when you accidentally delete data you need during wiping off or erasing your hard drives. Is it still possible to retrieve lost data after deletion in this situation? The answer is yes
The truth is not all your data is erased when you delete it. Why? Wiping off a file and overwriting the space is a long process. It is because a smaller file gets erased in no time when you delete it compared to a file that is 10 GB.
Restoring lost data from a wiped hard drive is possible through the Windows 10 recovery program. Wondershare Recoverit is a powerful tool designed to recover your erased hard disk in simple steps.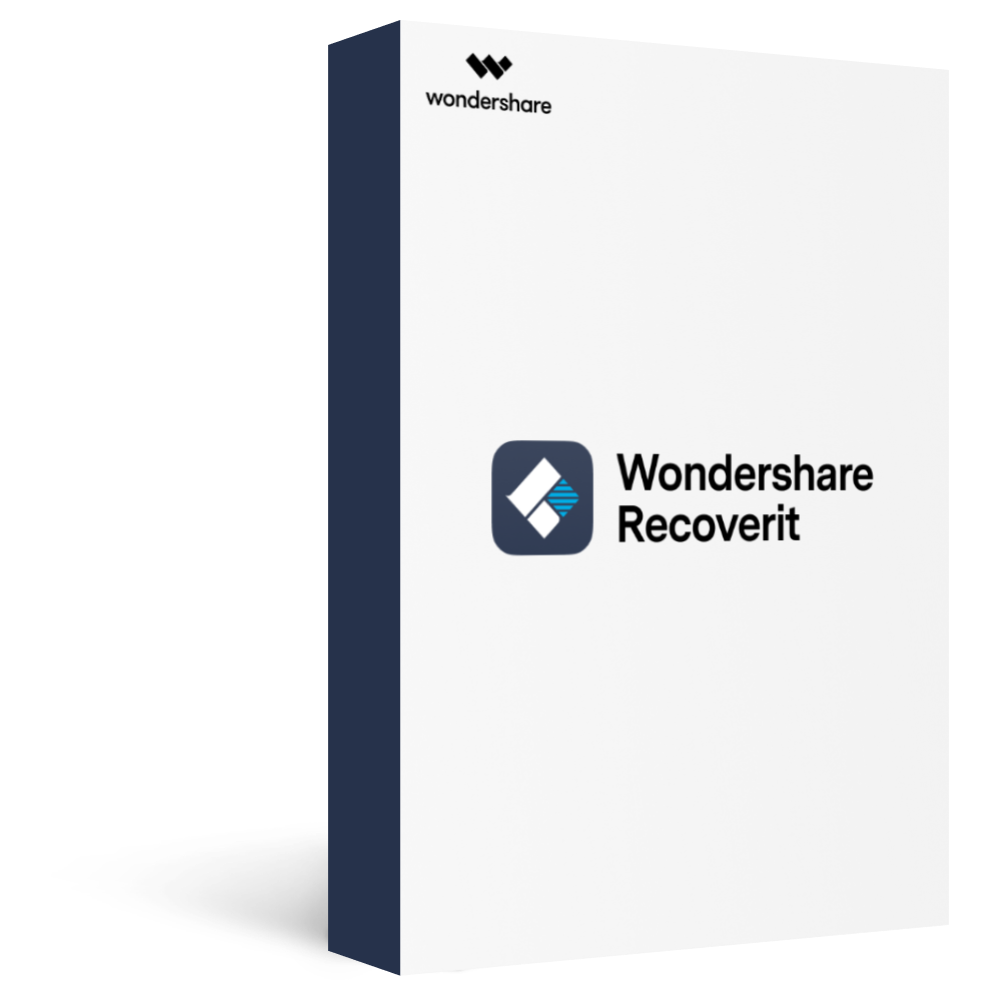 Wondershare Recoverit- Your Expert Hard Disk Drive Recovery Software
Recover permanently deleted data easily
Recover deleted, formatted, lost and inaccessible data from PC, USB drive, mobile phone and other storage media.
Performs thorough scanning through hidden files.
Restore all types of files and file systems, e.g., NTFS, FAT. HFS+, APFS,with no data, no charge commitment.
A tool whith the highest recovery success rate in the industry to retrieve data from all data loss scenarios.
Recoverit offers free trial.
Step 1.

Launch Wondershare Recoverit.

Make sure your hard drive is connected to your PC. Then, open Wondershare Recoverit software. select the storage device you want to recover data from. Once the location is selected press "start".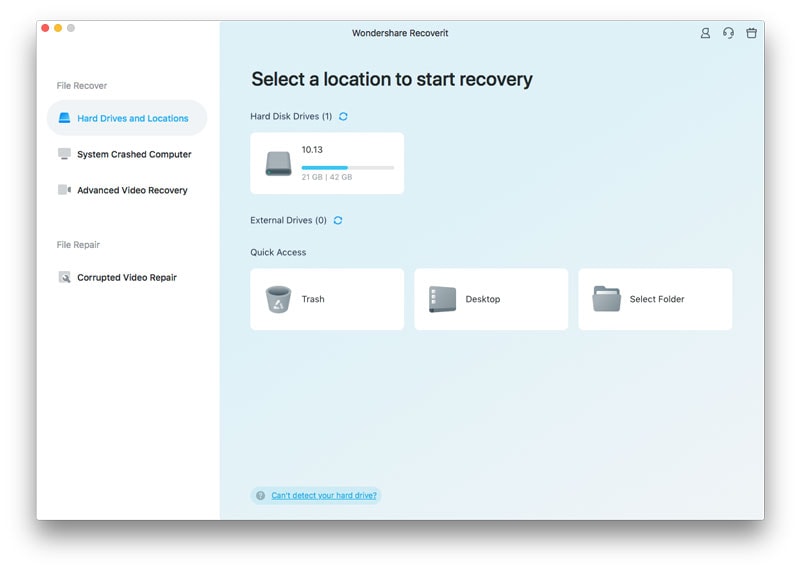 Step 2.

Start Scanning.

The hard disk software will automatically start the scanning process. Recoverit thoroughly scans your device to search for lost data files. It will take a while to finish the scan especially if you have a large number of files stored on your PC.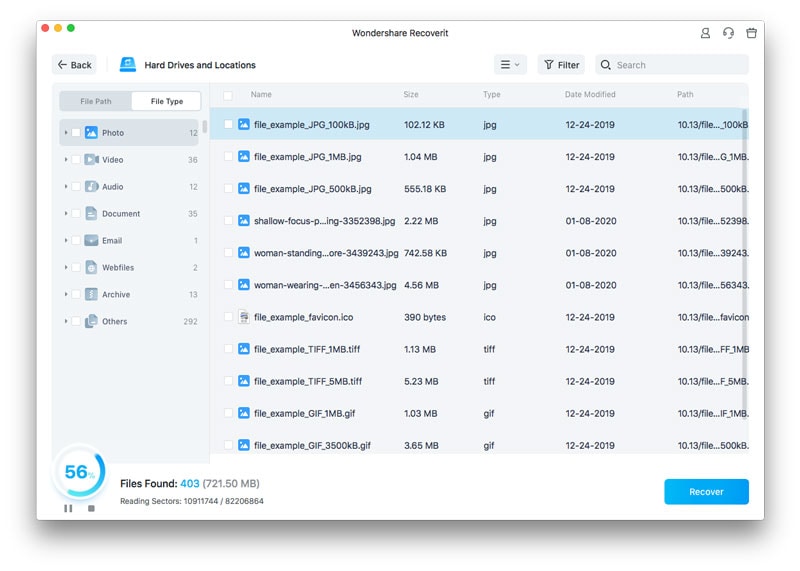 Step 3.

Preview and Recover Your Files.

Recoverit lets you preview the files before you retrieve them. After the scan, you can check all recovered files like photos, music, and office documents. Select your file and click the "Recover" button to restore.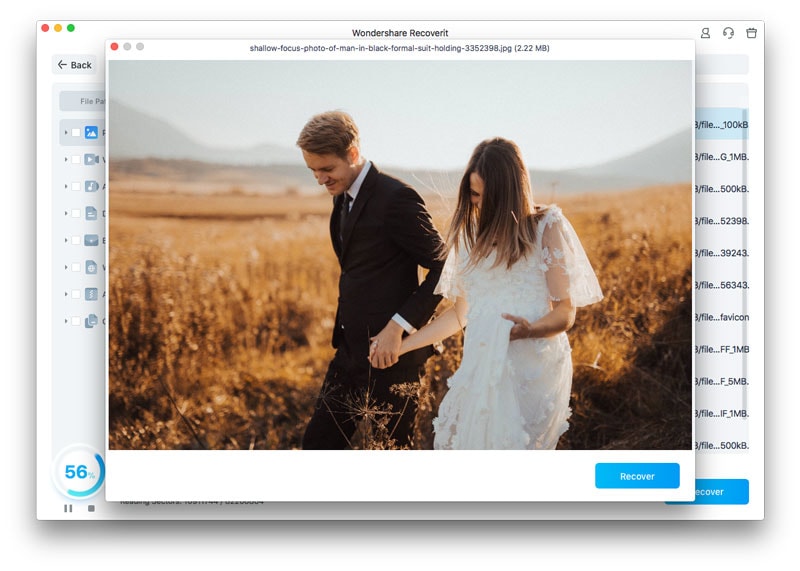 FAQs
We answered the most frequently asked questions about this topic:
Q1. What happens when you wipe a hard drive?
A1: Wiping a hard drive ensures the files are truly gone and prevents anyone from recovering the deleted data.
Q2. Why can a wiped hard drive be recovered?
A2: After deletion, traces of the data are not lost, only the location has been changed.
Q3. What is the difference between data deletion and data wipe?
A3: Data deletion is a request made to the operating system about deleting any file. Data wiping, on the other hand, is when specialized security tools are used to overwrite data on any storage device
Q4. What is a S.M.A.R.T error?
A4: This error means that your computer's hard disk is about to fail.
Q5. What is inside a hard drive?
A5: A hard drive stores all of your digital content. Your documents, pictures, music, videos, programs, application preferences, and operating systems represent digital content stored on a hard drive.
Conclusion
Wiping a hard disk can't be easier but it will result in the loss of what we value. Luckily, with a hard disk recovery program, it can also be a snap to recover data from a wiped hard disk. Get reliable and safe Wondershare Recoverit - data recovery software to retrieve your data back after a disk wipe. Download and try it right now.