When we buy a hard drive and plug it into a computer, it will be shown as a single partition drive. Partitioning is done typically when we install an operating system on a hard drive. If you try to partition a drive after OS installation, you may have to format the drive altogether. This is a very counter-intuitive step and users may not want to go the whole OS installation process again.
If you are wondering how to partition hard disk without formatting, then you can do so with some minor workarounds. In this guide, we will help you through the whole process.
Part 1: Why Do We Need to Partition Hard Drives
Is there any problem if you don't partition the drive and use it as it is? Absolutely not. The modern hard drives and storage are made to perform even if you don't load the whole system in a single partition.
However, the problem comes in terms of convenience. When you store all your files and folders on the same storage drive, it results in a very crowded space which will be hard to navigate for the user. However, if you were to store your files in select partitions, then the process becomes much easier.
With partitions, you can store files based on different criteria. So if you have got a partition named videos, you can store all your movies and videos in that drive. The same applies to all your music if you have got a partition named music. This brings in a ton of convenience for the user and helps in proper file management.
Part 2: How to Change Hard Disk Partition Size without Formatting
Before windows added Disk Management features to its OS, partitioning your hard drive required you to format it. This meant that all your files within the hard drive would be lost in the process.
However, Microsoft has added this very useful feature in Windows 7 and Windows 10 which was then a boon to anyone who wants to partition their drive without formatting. Follow the steps given below to know how you can partition your hard drive on Windows 10/Windows 7.
Step 1 Open Disk Management on your Windows PC. You can find the option listed in the Control Panel.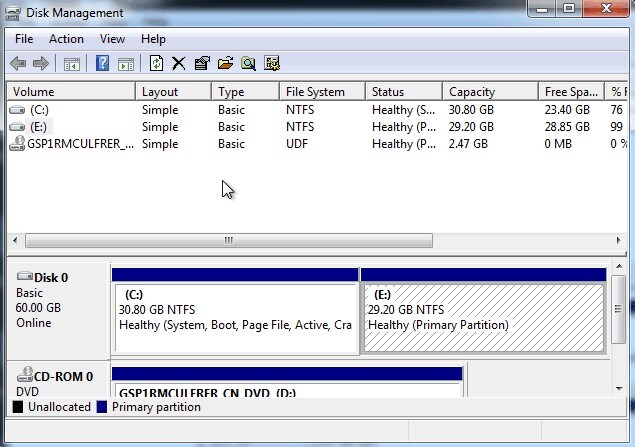 Step 2 Choose the drive that you want to partition and reduce its size. You can reduce based on how much you want your new drive to be. After you decide the space, click Shrink.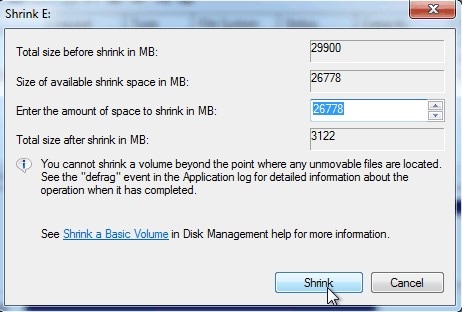 Step 3 Now you will see the unallocated space listed. Right-click on the unallocated space and click New Simple Volume and enter the storage value.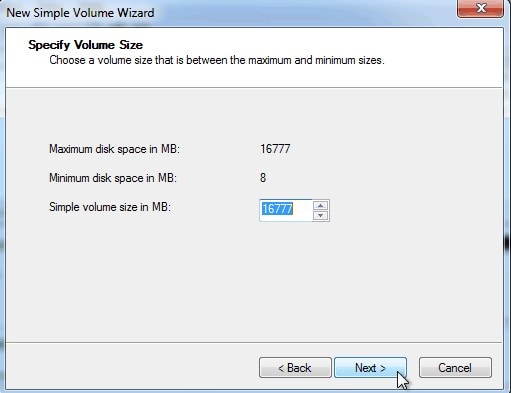 And there you have it! Now you have created a new partition in your hard drive and that too without having to format the whole drive.
Part 3: How To Recover Files From Formatted Hard Drive with Recoverit Data Recovery
But what will you do if you have accidentally formatted your drive and all files have been lost? Now you are looking at a new partition without any of your files. This can be a very frustrating experience especially if you have lost your work and private files.
However, you can stop worrying and start recovering with Recoverit Data Recovery. This is a data recovery software aimed at helping users recover their lost files with ease.
Even when you format your hard drive, the files within it will be hidden within it until it is overwritten by other data. Recoverit scans find these files and recover them for the user. The features of Recoverit Data Recovery are: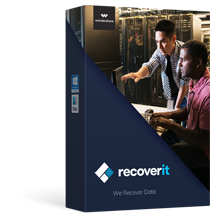 A Life Saver to Solve Your Data Loss Problems!
Dual Scan Mode: Fast quick scan more and an in-depth deep scan mode.
Windows & Mac Hard Drive Support: It supports Mac and Windows PCs.
1000+ file Format Support: You can recover almost every type of file with Recoverit.
Crash Recovery: Data can be recovered from crashed hard drives.
Offline Support: The software does not need the internet for the recovery process.

3,165,867 people have downloaded it
We have also provided a user guide below so that you can understand how the whole recovery process is done. Before starting out, download the latest version of Recoverit software and install it on your computer. Now read on the following steps.
Step 1 Choose the drive to scan
You will see that Recoverit neatly list out all the storage drive connected to your computer when you load up the software. From the list of drives, choose the one you need to scan.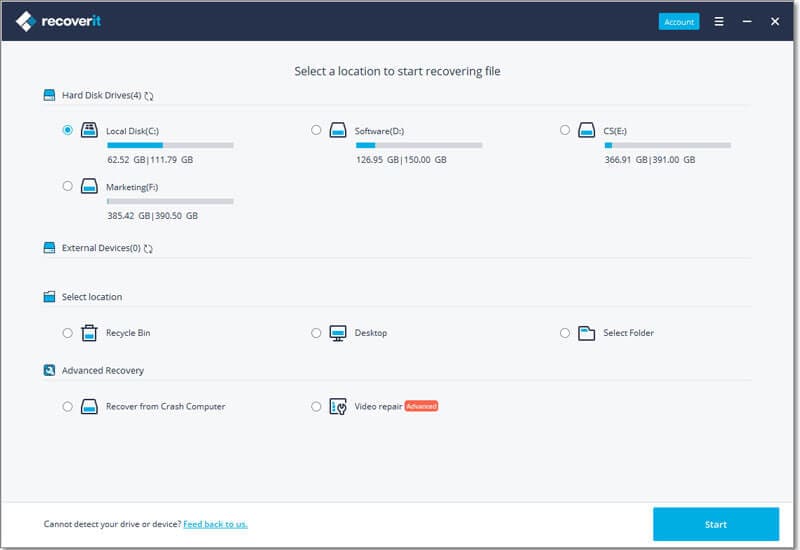 Step 2 Preview the Files needed to be recovered
With Recoverit, you have the option to preview the files that have been found by the software. Double click to view the files and select the right files that you want to recover.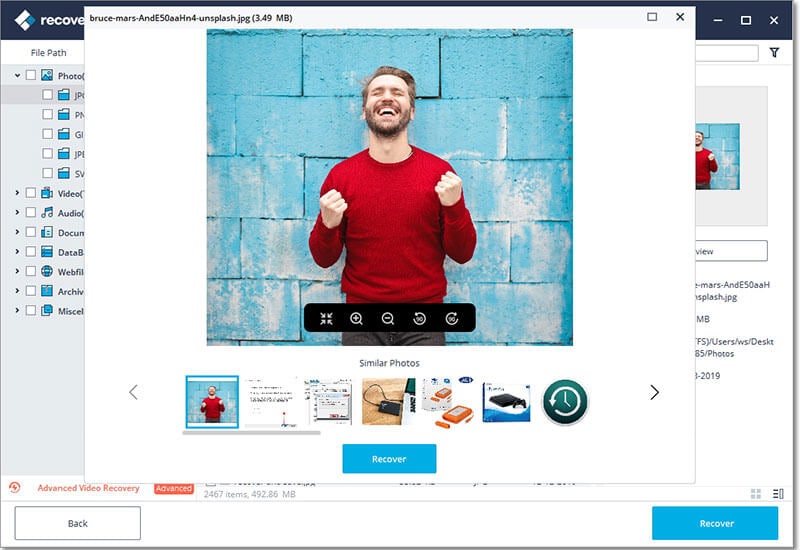 Step 3 Recover files from formatted hard drive
Recover the files to a destination of your choice by clicking on the button "Recover". With the help of the preview option, you will be able to quickly understand which files to recover and which ones to ignore.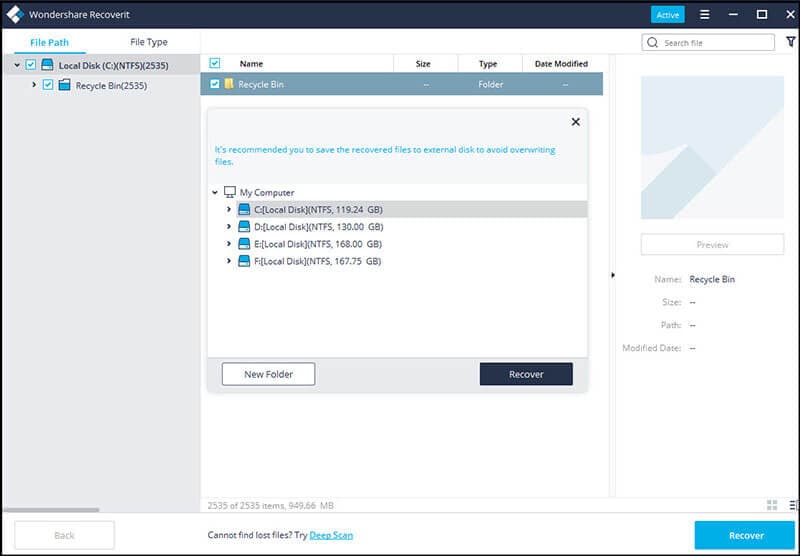 Conclusion
Partitioning hard drives have a ton of advantages from file separation to the ability to set up dual boot systems. With the Windows Disk Management solution, now you have already known how to partition hard disk without formatting. But if things go wrong, and you are forced to partition your hard drive, you can always depend on Recoverit to get your files back.