"What is the method for formatting a hard drive for PS4? I have to store my games to an external source, but PS4 doesn't support NTFS file format? How do I format that drive to a much compatible file system?
- Question from Quora
If you are an avid gamer and possess stacks of video games, then one of the best things you can do is to purchase an external storage device to hold those games. It is necessary because PS4's internal drive is not build to store multiple AAA-grade games that are around 40GB-50GB file size. Before dedicating an entire hard drive to your PS4, you should learn each thing related to it, such as which file system the console compatible with and how to format the external drive to enable that file support system. After reading our complete guide, you'll also possess the knowledge of retrieving those games back, in case of a mishap.
Part 1: A Brief Introduction to PS4?
Sony's eighth-generation gaming console Play Station 4 is the successor of PS3, which was released to the public on November 15, 2013. Upon its launch, PS4 became the most powerful console in the world, which had times the speed/accuracy that PS3 offered, which refined the industry with countless features than ever before. It came with an 8-core AMD Jaguar C.P.U (max 2.7GHz) with an 800MHz AMD Radeon GPU and 8GB of GDDR5 RAM, which initially had the internal storage of 500GB.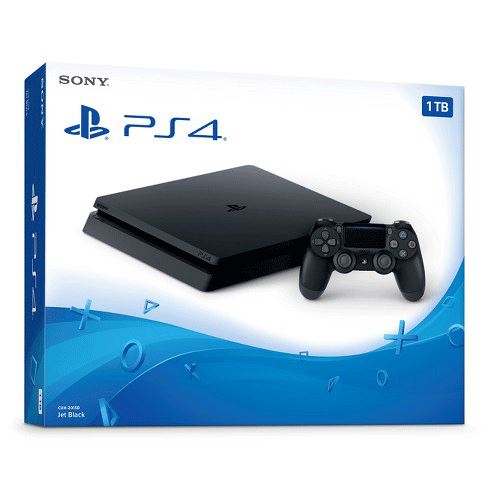 However, the one terabyte version was released two years later in 2015 to tackle the market pressure, which some felt still wasn't enough as the user had to delete their old games to store new ones. Furthermore, Sony introduced a software upgrade, which allowed the users to store their games in an external hard drive and enabled them to save up to 8 TB of additional data.
Part 2: What Format Does PS4 Use for External Hard Drive?
It is essential to know that PS4 only allows saving data on USB 3.0 storage devices, which can vary from 256GB to 8TB. Furthermore, you should also know that PS4 does not support conventional file formats such as NTFS(Windows) and HFS+(macOS). It only backs two of these file systems— exFAT and FAT32. But due to the limitations of FAT32, which restricts it to carry files individual files with size more than 4GB. Due to this fact, FAT32 has been relegated to support smaller storage gadgets like a USB.
ExFat, on the other hand, is the advanced version of FAT32, which is designed to resemble the light features of NTFS and carry up to 16EB(Exabyte) of data. It can easily carry games with 40GB apiece, which makes it the best choice to be the file system of your PS4's external drive. You can check the comparison in the table below:
| | | |
| --- | --- | --- |
| Features | FAT32 | exFAT |
| Maximum Volume Size | 8 TB | 128 PB |
| Maximum File Size | 4 GB | 16 EB |
| Maximum Cluster Size | 32 KB | 32 MB |
| Maximum Cluster Count | 228 | 232 |
| Date/Time Resolution | 2s | 10ms |
| Maximum File Name Length | 255 | 255 |
Part 3: How Do I Format Drive for PS4?
To format your PS4's external hard disk to a different file system, all you need to do is plug your drive into your computer (Windows PC, Mac) and perform the formatting through the operating system's disk utility. Here you'll learn the method for formatting a hard drive for ps4 both Windows and macOS.
1. Formatting a hard drive for PS4 on Windows:
The procedure of changing the file system of your hard drive to exFAT is as follows:
Plug your removable disk into the PC.
Open Disk Management by typing "dskmgmt" in the Windows search bar.
Locate your external hard drive from the list of disks and right-click on it.
Click on Format from the drop-down menu.
A dialogue box will appear, change the name of your disk and its format before clicking OK.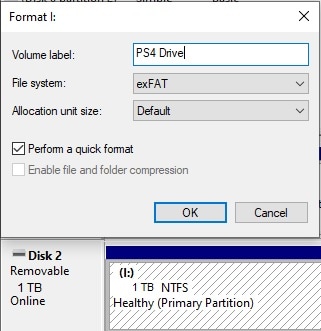 Wait for a few minutes as Disk Management formats your drive to exFAT. Moreover, you can format your removable storage device to exFAT by using Command Prompt. Here are the step-by-step instructions:
After plugging the device to the PC, type cmd in the taskbar's search tab and run the application as an administrator.
Type and enter Diskpart from the keyboard.
After command prompt is turned into disk partition mode, type list disk to view all your drives in the utility.
Select your disk by entering select disk 2.
Enter clean, once command prompt cleans the disk, enter "create partition primary."
Type and enter format FS=exfat. It will take some minutes to format the drive. You can assign the newly formatted disk a letter by entering "assign letter J:"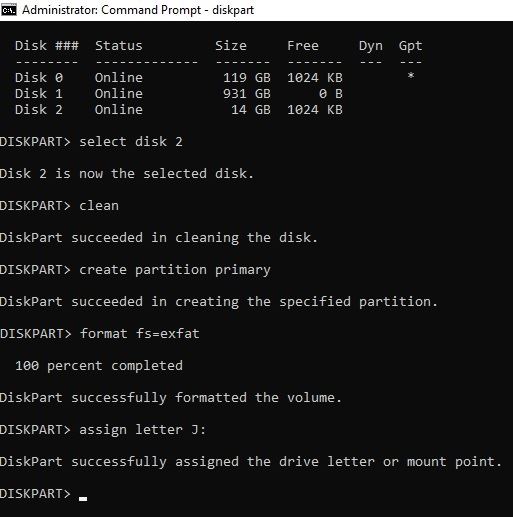 2. Formatting a Hard Drive for PS4 on Mac:
Formatting a drive on macOS is reasonably accessible as compared to other operating systems due to its incredible GUI. Here are the instructions to perform the format:
Click on the following: Finder>Applications>Utilities.
Select Disk Utility from the list and open it.
Select your external drive from the Disk Utility interface and click on Erase.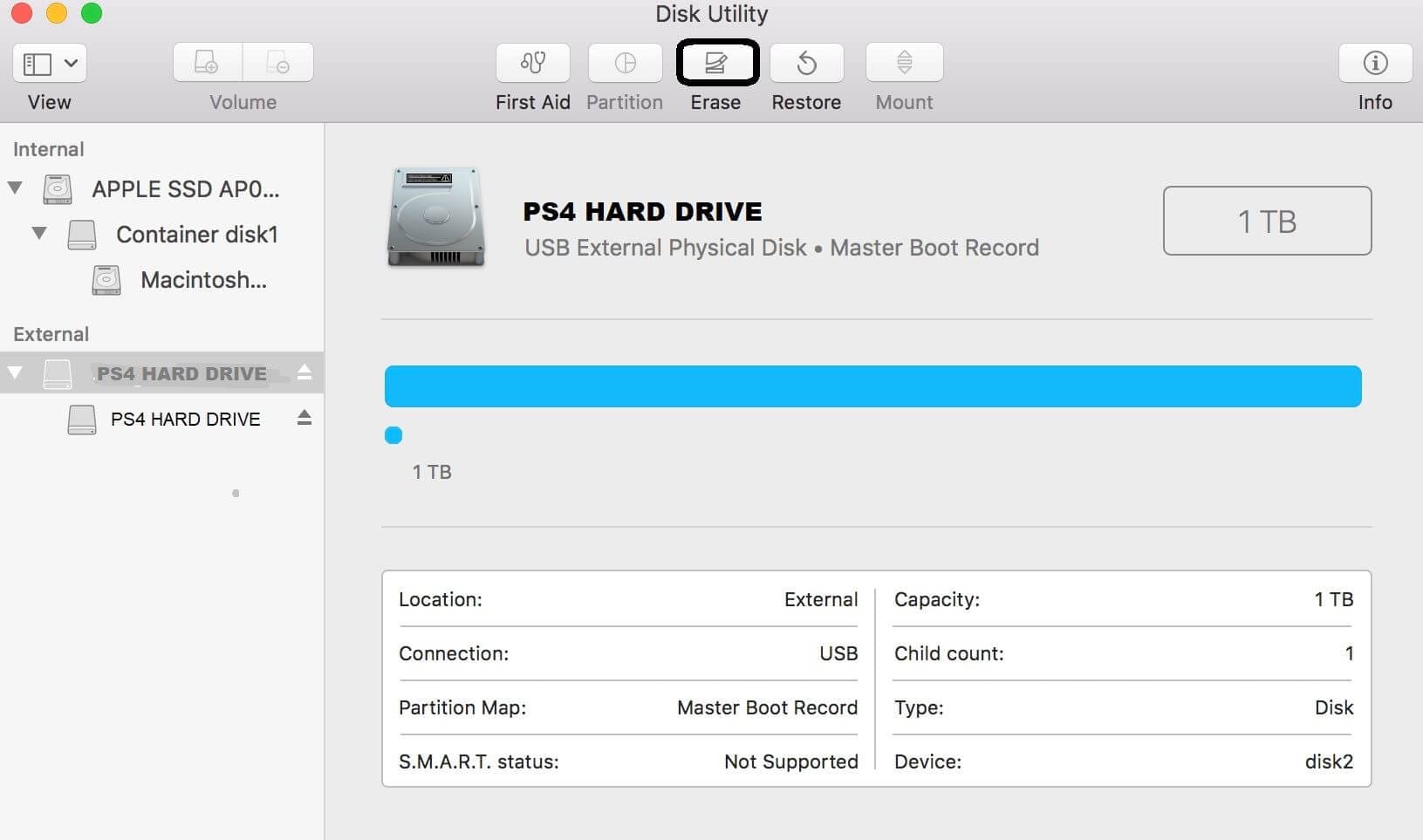 A pop-up box will appear, change the name of your PS4 hard drive and amend the format of the disk to exFAT.
Alter the scheme of the disk to the GUID Partition Map and hit Erase.
Disk utility will begin to format your external hard drive, and your disk will be ready for PS4 in no time.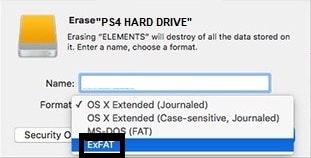 Part 4: How to Make Data Recovery after Formatting a Hard Drive for PS4?
If you are a passionate gamer, you require PS4's external drive to be active 24/7, which keeps it consistently under pressure. It is only natural that you'd often neglect to maintain it, such as checking for bad sectors, virus infection, or even any physical damage. Such kinds of mishaps may corrupt the content of the disk and erase them from its memory.
If under any circumstances the video games stored inside your external hard drive get deleted, then consider using Recoverit for Windows/Mac to retrieve all those games back. ISkysoft offers a three-step recovery process that will recover your games and allow you to play them again in no time.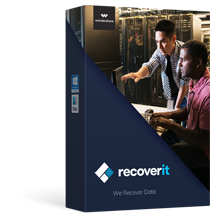 Here are some of the characteristics that the application will provide to you.
Formats: Recoverit supports more than 1000 different formats for every type of file and media.
Availability: It is available on both Windows and macOS X.
External Device support: You can quickly recover files from external sources like USB, Hard Drive, SD card, iPod, Camcorder, Zip Drive, Pen Drive, and Camera.
Crashed Computer: With the help of Recoverit Ultimate, you can recover files from a crashed PC by creating a bootable media to access them.
Corrupt Data: It will retrieve content from RAW drives and deleted partitions.

3,165,867 people have downloaded it
Below is the app's three-step guide to assist you through recovering data from your PS4 external disk.
Step 1

Select the Location of your PS4 Hard drive

Upon launching the Recoverit program on your PC, you are required to locate your hard drive from the "External Devices" section. Once you select it, hit the start button to commence the recovery operation.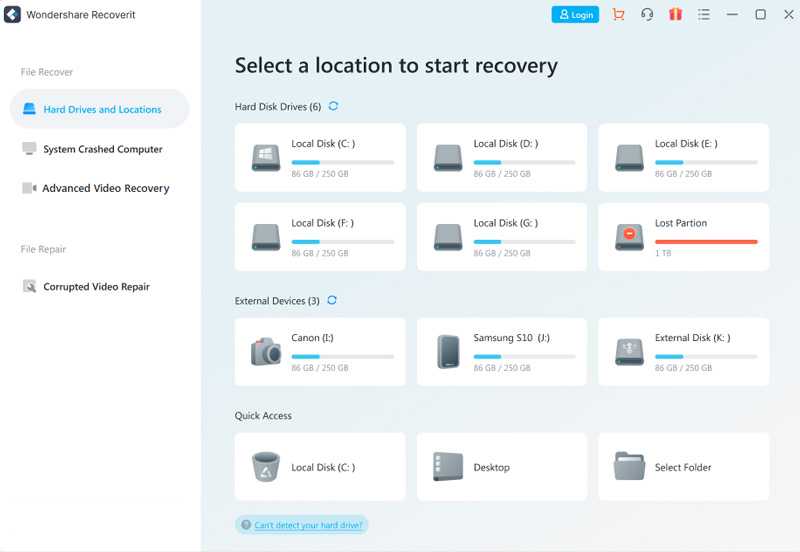 Step 2

Let the Software Scan

You are needed to wait for a few minutes, as the size of erased video games is vast, and it will take a little longer for the application to finish its scan. Make sure you do not move the external drive during the process.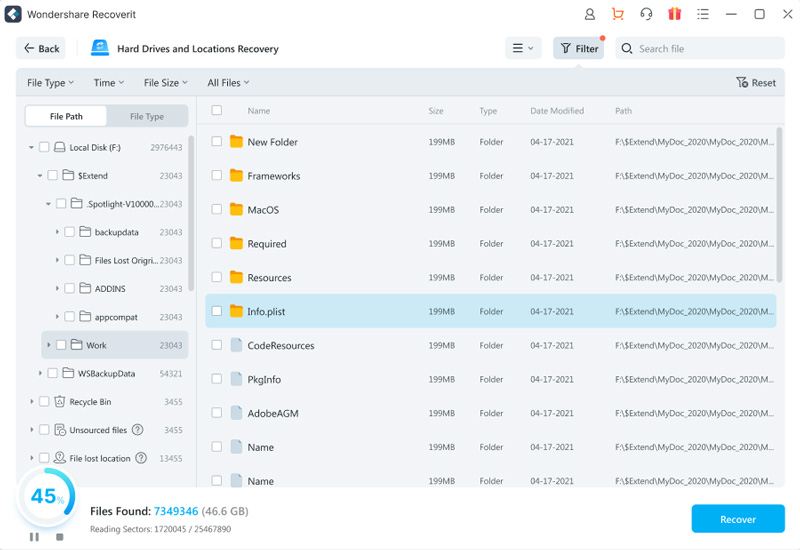 Step 3

Save your Video Games

You can check the files once the scan completes its job. The data will be separated under different categories to offer you the chance to view them with ease. Once you've selected your items, hit the recovery button, and save your video games back to your external hard drive or any other location you like.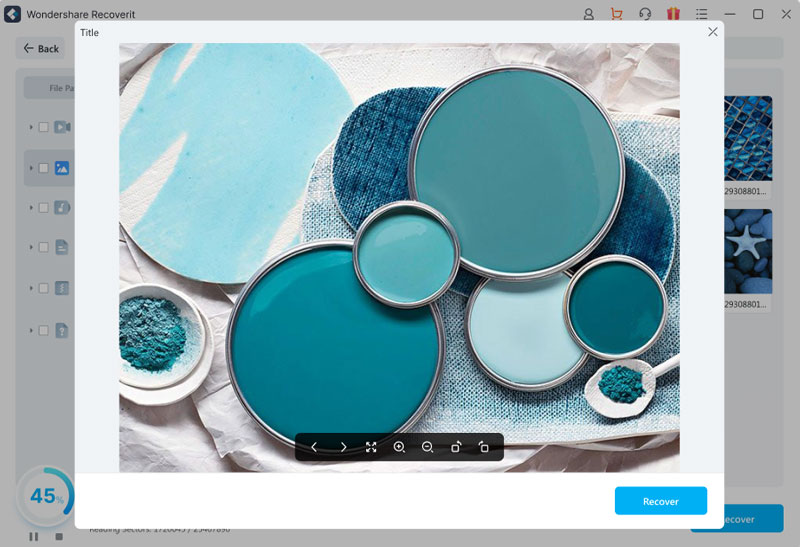 Bottom Line:
Opting for a second storage location to save your play station games makes your gaming experience worthwhile, which lets you keep a record of the games and play them from where you left off.
Now you know, which file system the play station supports and the method to convert the format of your drive with a little help from your computer. It also makes it convenient for you to share such games with your friends and family.
If you lose or accidentally delete your games and other files from the disk, then with the assistance of Recoverit program, you'll get them back in literally no time.