Hard disk might be corrupted due to different reasons and the external hard drive spoil more easily. Here we explore the different reasons for which hard drives can become corrupt and show you how to repair a corrupted external hard drive and recover data from a corrupted external hard drive easily.
Possible reasons might cause external hard drive corruption:
It could have been subjected to extreme temperature.


Being part of a computer or laptop, it is bound to be damaged when you break or drop such a device.


External hard drives often get infected by malware; if an external hard drive gets affected by malware, viruses then the firmware gets damaged and formatting errors occur.


Connectivity can be improper for which an external hard drive does not show its contents which cannot be accessed when connected to another device.


The read/write head of the device is responsible to read data as well as written data on hard disk; this part often gets damaged easily.


File system could be corrupted. For instance, FAT or NTFS file types could be corrupted on the drive.


Damaged case or power cable could also be a reason that an external hard drive becomes unreadable.
Then, how to recover data from a corrupted external hard drive Mac or Windows?
How to Recover Data from Corrupted External or Internal Hard Drive?
In order to recover corrupted external hard drive, the main challenge is to be able to read the device in order to extract data and without formatting the drive. In most instances, when an external hard drive becomes corrupt, on connecting it to your PC or desktop, you would be prompted to format the same. However, if that is done, then all data would be lost.
The data recovery tool, Recoverit (IS) is a handy tool for Mac as well as Windows. It offers a safe and innovative way to recover deleted, lost or formatted data from both internal and external hard drive that is corrupted. And, this program has lots of other prominent features: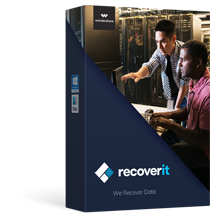 A Life Saver to Solve Your Data Loss Problems!
There are different modes of data recovery offered by the tool, partition, raw data, lost data and resume recovery options which cover all ways to enable secure and easy recovery of data.
It can effectively scan, enable previewing as well as recover data that is formatted, deleted or corrupted.
The tool can help recover different kinds of files such as email, music, video, photos, different documents and archived files.
It acts as a read-only process that ensures that nothing gets changed in files that are recovered.

3,165,867 people have downloaded it
Steps on Recovering Corrupted External Hard Drive Data on Mac or Windows Computer
Step 1 Once the program is launched, connect the corrupted external hard drive to computer and make it be recognized by your Mac or Windows computer.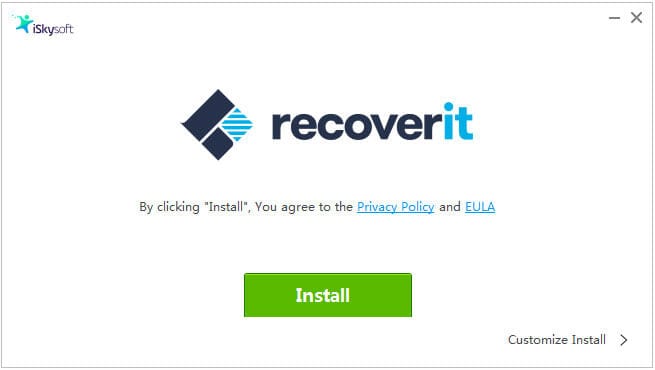 Step 2 Now, you can see a list of hard disks in the program. Just select your external hard disk and click "Start" button to conduct a scanning on the device.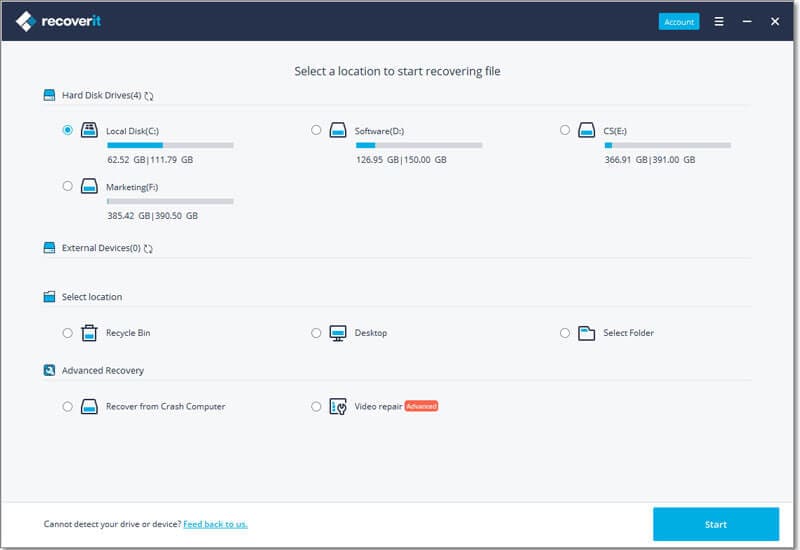 Step 3 The scanning will take some time and results will be showcased to you. If you do not find the desired results you can opt for "All-Around Recovery" as well.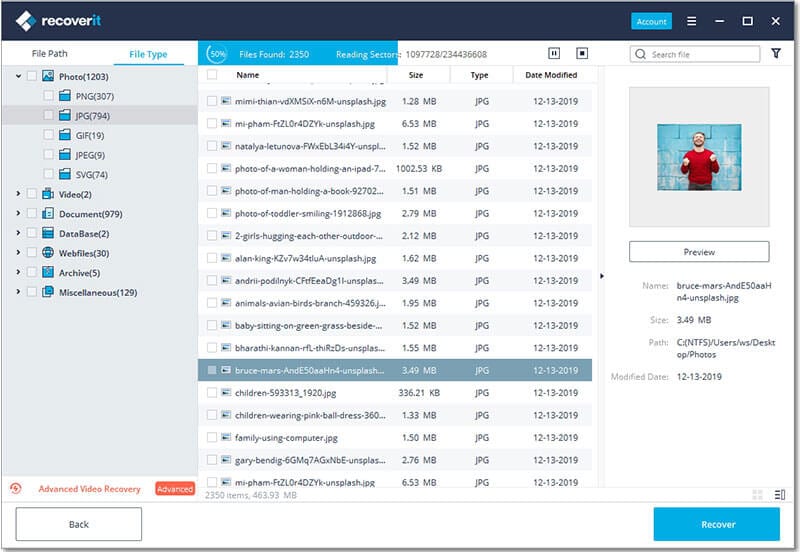 Step 4 Preview all scanning results or search your target files by typing its file name in the searching bar. After that, you can tick the files you wish to restore and hit "Recover" button to save them on your computer.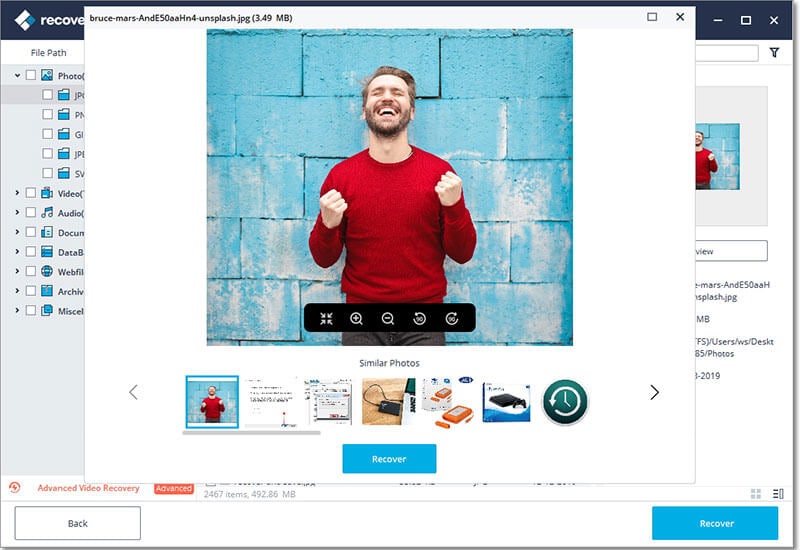 How to Repair Corrupted External Hard Disk by Formatting?
You might want to know how to recover data from corrupted external hard disk and when you are trying to do so without a data recovery tool, you need to run certain features or functions on your Windows or Mac PC. The standard way to try and repair corrupted external or internal hard drive is by the chkdsk command prompt.
1. Click on the "Start" button and select "Run" from the list of options shown on the menu window.
2. Type in "cmd" and then click on OK.
3. Type in "format/FS: FAT32X:" and then click OK, replacing the X letter for the drive letter of the external hard drive.
4. The screen will ask for the format to be confirmed.
5. Enter "Y" which will prompt the formatting process to start.
Once the drive is formatted, it would be clear of all previous data, damaged and corrupt. It would then be ready to store new data. However, it is recommended that, after formatting, the drive is scanned and checked by an antivirus software for possible malware that might still infect the device.