"My computer cannot detect any external hard disk that I use. How can I recover data from undetected external hard disk?"
- a question from Quora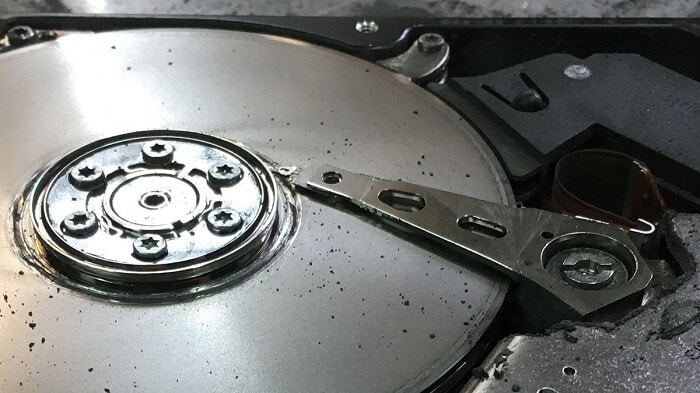 No matter how many times you test your external hard drive for errors, some units will have problems. It is the nature of the device; however, it can be disappointing to realize your hard disk is not detected on your computer just after unboxing it.
But, no worries because after this you will learn and understand some simplest ways to help you repair HDD not detected error and recover any of your lost data.
Part 1: Why Is My External Hard Drive Not Detected?
This is a question that would pop up in anyone's mind who owns a bad hard drive. Even though you should know that when your external hard drive fails to show up, then there must be several things that could be causing the issue such as; a broken cable, your computer, or maybe the hard drive you bought died on arrival. That said there are normally reasons in your operating system that can cause a 'hard drive not detected' error.
Hard drives associated with computers using what is called file systems, which you can get to know about in our how to format the external hard drive that is not recognized guide. At times the file structure or the systems get out of sorts causing the operating system not to recognize the drive. With drivers, it may lead to further complication.
Well, the most likely issue is that your hard drive is not ready to be used with your operating system. It can get more complicated though in some cases you will have to properly check your operating system and configure your hard drive.
Part 2: How Do I Get My Computer to Recognize My External Hard Drive?
You can fix hard drive not detected issues using various means. Again, depending on the underlying causes, these solutions are all you need to try.
1. Uninstall your computer's hard drive driver
Click on the 'Start' icon at the bottom of your screen. Then type: devmgmt.msc and hit on the 'Enter' option.


Next, open the 'Device Manager' and then Expand the 'Universal Serial Bus controllers'. You'll see the device that shows up as 'unrecognized'.


Once you detect the unrecognized device, go to the driver's tab and uninstall that driver.


If the external hard drive still does not show up in 'My Computer' then reboot your PC.
2. Use a different USB port
Do this by unplugging your external disk and plugging it into a different USB port. Try different ports until the error is solved.
3. Turn on the USB Root Hub
If the above simple solution does not repair HDD not detected, you can try the USB Root Hub turn on.
Click on the 'Start' icon and type: devmgmt.msc then hit the 'Enter' option.


Click on the 'View' option and select 'Show Hidden Devices'.


Once you expand all the notes, you should see the hidden devices. Do this by clicking on the plus (+) sign.
4. Make the necessary changes in the registry
Change this by clicking on the 'Start' icon from the bottom left of the screen. Then type: regedt32 and then click on the 'OK' option.


Then back up your registry. Click on the 'File' option and then click the 'Export' button.


Next, follow the Wizard and check out for any upper filter or lower filters. Delete them if you find any.


This should now give way to access your external hard drive.
Part 3: How to Recover Data from Hard Disk Not Detected in Bios?
1. Reconnect your hard drive, then enable hard drive in bios
Shut down your computer, unplug the data cable from your hard drive carefully


Reconnect your hard drive with data cable


Restart your computer, press F2 to enter bios


Enter set-up and check the system documentation to figure out if the unrecognized hard drive is turned off in system set-up or not


Turn it on in system set-up in case you find it off


Reboot your computer to check out and see your hard drive now
2. Update HDD driver for the computer storage controller
You can update hard drive by asking the manufacturer for help


Download and update HDD from the manufacturer's website


update HDD manually in the windows system by following these simple steps;


click the start menu, type device manager then press enter


choose device manager, expand categories to see the name of the hard drive and right-click it.


choose update driver, click on search automatically for updated driver software.
If windows fail to locate a new driver, try to find the latest version on the manufacturer's website. If that fails again uninstall and re-install it. Reboot your computer and so as the windows can reinstall the drivers automatically for you.
3. Fix hard drive not detected errors by deploying CMD
You can run CMD to fix your hard drive internal errors in case it got detected in bios but failed to open on your computer. The three steps will help you.
Press Win and R at once to open a run dialogue and type; cmd to open the 'command' prompt by pressing the enter button.


Type; chkdsk/fx: then press the 'Enter' button to start running the disk checkup process.


Type; exit to end the process immediately the checkup process is done.
4. Recover data after fixing the hard drive not detected errors by using Recoverit (IS).
When it comes to recovering data from the fixed undetected hard drive, the best tool knows best how. Recoverit (IS) is up to the task because of its ability to perform an all-in-one recovery from various scenarios.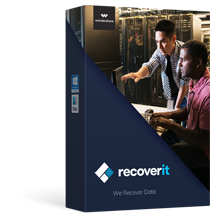 Features of the Recoverit (IS)
High ability in retrieving lost or accidentally deleted media files such as texts, videos and emails from any external storage devices without tampering with the quality
Recovers data from the hard drive disk, camcorders, memory cards, pen-drive, recycle bin and many more.
The tool can support virus attack devices, accidental deletion, and system failure and formatted hard drives.

3,165,867 people have downloaded it
A step by step guide on how to retrieve your data after fixing the hard drive not detected errors – Recoverit (IS)
Step 1

Choose the partition from where to recover data

Start by launching the dead hard drive recovery software and click on the lost partition recovery option. Then click on the 'Start' option and wait for the software to scan your lost data.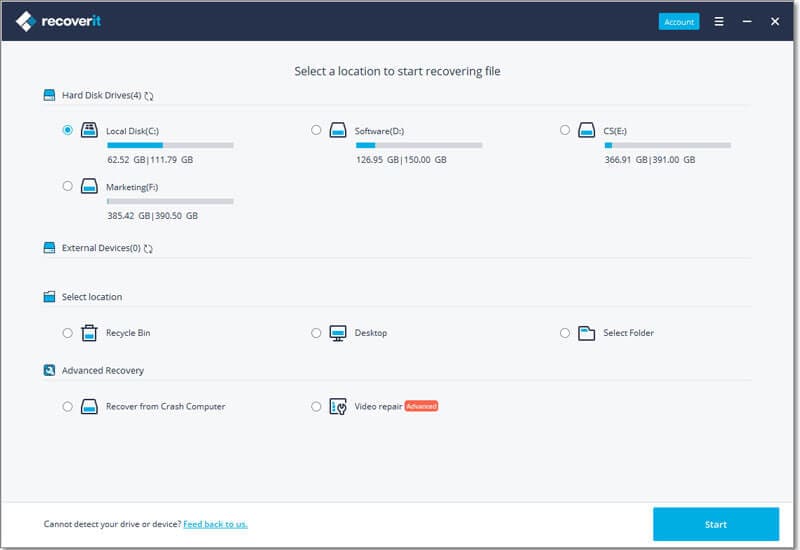 Step 2

Scan the location of your data

The software will then scan for all the recoverable data. You can filter the process by defining the necessary selections depending on the lost data types. Additionally, you can pause and resume the scanning process later especially, if you have a huge amount of data to cover.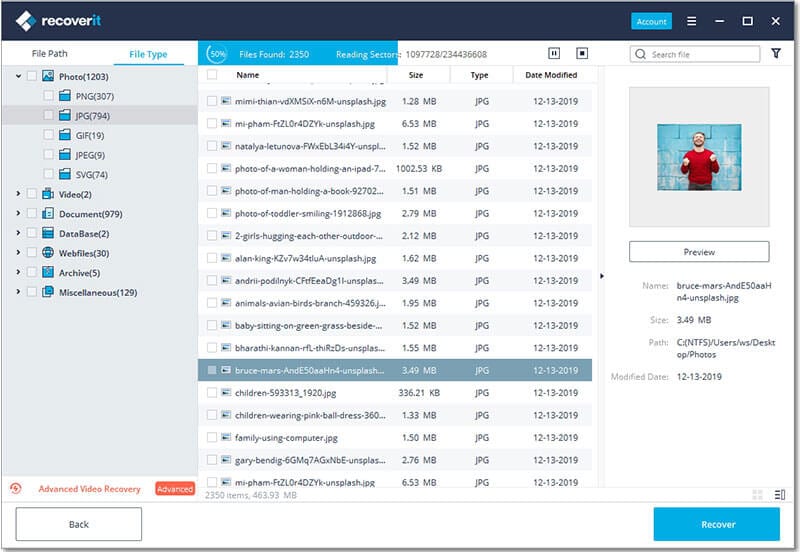 Step 3

Preview before you retrieve data from the dead HDD

Preview the scanning outcomes as per the files folder before you begin to check the data you want to retrieve one after the other. Then select all the data you need to recover by checking the small boxes against them. Then finally press the 'recover' button to save them properly.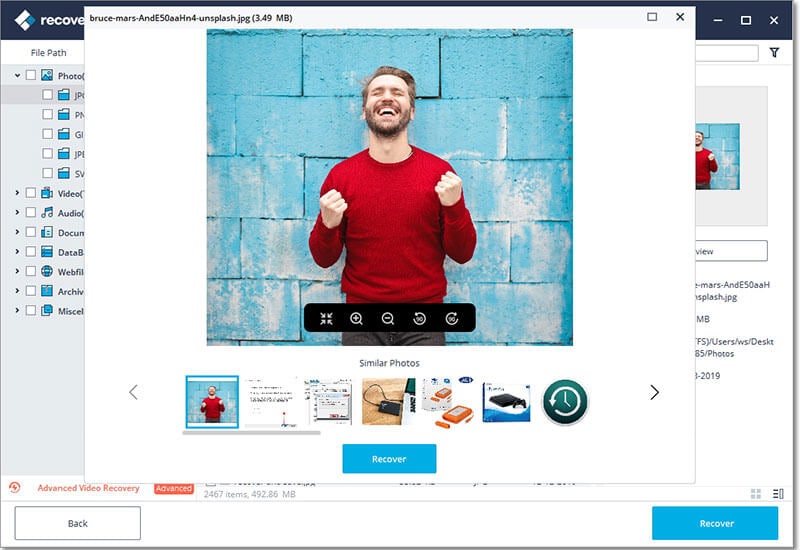 Note: If you realize your hard drive disk is not showing up on your computer, always perform a quick check on the power cable, USB cable and HDD itself. A poor USB port, damaged motherboard, broken USB cable, and dead hard drive are always the cause of data recovery HDD not detected error. All these can be fixed without hassle.
Conclusion
Retrieving data from an undetected hard drive can be risky when you don't have proper guidance. That's why this article has explained all the steps you are required to follow to recover data that is not recognized.
Well, it is always advisable to make use of data recovery tool from a reliable source as that will make the process secure and easier. Such as Recoverit (IS) that will guide you through the whole process of retrieving data from hard drive disk which is not showing up on your computer. This data recovery tool ensures none of your data is lost in the recovering process.