A computer or laptop contains two main components software and hardware. If we talk about hardware, it includes RAM, hard drive and other important components and hard drive is one of the most important components. A computer stores pictures, documents and other data on hard drive. We divide hard drive into different partitions to save different types of data. One common type of hard drive partition is GPT protected partition. But sometimes, we may lose GPT partition data due to unexpected reasons, today we will discuss how to recover data from GPT protective partition and other things about it.
Part 1: What Does GPT Protective Partition Mean and How It Works?
A hard drive contains different partitions for digital data storage. A partition is a specific space of storage on a hard drive that we use to store data. We can divide one hard drive into many partitions according to our needs and requirements. The system firmware controls all the partitions. Sometimes we see a partition or hard drive with a message GPT protective partition.
The Globally Unique Identifier Partition Table (GUID Partition Table, abbreviation: GPT) is a standard for the physical disk partition table structure layout. After the hard disk is partitioned, GUID partition table (GPT) is protected by GPT. It is considered as one of the secure and flexible mechanisms for disk partitioning. It provides more value and security to data. It can only modify via specific commands and specific operating systems. It is best if you want to keep your data safe from others.
How does GPT protective partition works?
When this hard disk is connected to the Windows XP 32-bit operating system, the hard disk cannot be accessed, and "Disk Management" will report that the hard disk contains GPT protective partitions. In this state, the hard disk cannot be repartitioned and formatted. The main advantage of GPT protective partition is it can increase the partition's size limit. It can only be accessed via specific commands and operating systems. It is best for commercial servers to secure their data via GPT protective partitions.
Part 2: When Will GPT Protective Partition Occur?
The hard disk is the storage device of the computer. The computer permanently stores the data in the hard disk (until you delete them or they fail). Whenever the computer restarts, the stored data will be retrieved from it. Professionals divide a hard disk into different partitions to save data on the disk drive.
One of the major issues of hard disk is that it occasionally gets inaccessible for different reasons. When a disk drive doesn't work properly a user general opens disk management and sees the text GPT protective partition. GPT doesn't support any 32-bit windows and supports window 7, window 8, and other latest windows operating systems. It generally occurs when attaching a GPT hard drive with a 32-bit operating system. It can also happen due to a virus attack or hardware problems.
Sometimes when formatting the hard disk using GPT partitioning on a Windows or Macintosh computer, it will appear that the hard disk can be recognized in the device manager under windows, but the device cannot be found on my computer.
Furthermore, a user can't modify a GPT protective drive. It can only be accessed via specific operating systems or commands. GPT protective drive is helpful to enhance the size of a partition. Furthermore, it is very helpful to keep your data safe from others.
Part 3: Reasons Behind GPT Partition Data Loss.
GPT partition table is a new type of partition, which is gradually replacing the old MBR style. GPT is also more powerful and provides higher security for the data stored on the disk. The state of the hard disk becomes "uninitialized", and naturally, the partitions in the hard disk cannot be accessed.
So what are the reasons for the hard disk to become uninitialized?
Sudden power surge
The sudden shut down of a computer is one of the biggest reasons for GPT partition data loss. Any interruption like a sudden power surge will result in the deletion of files from GPT partition. There may be instances while transferring various important files from GPT partition to other storage devices.
Virus or malware attack
It may be the worst situation for every user of the GPT partition table. However, sometimes a serious virus or malware attack on the GPT partition may result in deleted files. However, one can use this software to retrieve the largest NTFS partition from the hard drive with ease. There are different types of malware and viruses that exist, and as a professional, you must use an authentic anti-virus to avoid these types of problems.
Accidental deletion
Accidental deletion of a hard drive is also a big reason for GPT partition data loss. Due to one wrong command, we can lose all important data within a few seconds. Many people lost their data due to wrong commands in seconds. Therefore, we should avoid trying unknown commands.
Other reasons
Other reasons like hard drive failure, improper or frequent terminal system work, operating system corruption, etc., may result in the deletion of files from GPT partition. To overcome this situation, you can use this software to recover deleted files from GPT partition.
No matter what the reason is, there are many solutions available to handle this situation. There are different tools available to get back data from GPT protective drive. We can also recover GPT protective partition data by following other authentic techniques and tools.
Part 4: How to Recover GPT Protective Partition Data?
One of the most annoying problems associated with hard drives is that they are sometimes inaccessible. After noticing that the hard drive is not working properly, many users tend to open Disk Management. If you cannot access the hard disk and perform the same operation, you should see GPT Protective partition. You will not be able to access all the options in the pop-up menu. Besides, it does not allow you to repartition or format the same drive. In other words, at this stage, all options related to individual hard drives become unavailable.
The situation can be annoying when you cannot access one of the hard drives. When your files are unusable, you will feel helpless and feel extremely frustrated. What about the files on the hard drive and how to recover data from GPT protective partition? Can't you access them anymore? Does this mean that all these files will disappear forever? No, you can get them back very easily with the following tool.
How to use Recoverit-Data Recovery?
There are different data recovery tools available in the market but Recoverit-Data Recovery is one of the most reliable tools. It is reliable for GPT protective partition and good for recovering data from formatted disk, recycle bin, crashed system, external devices, pen drives, and many more. You can recover more than 1000 types of files with this tool. You can recover deleted videos, audio, graphics, documents, and other files.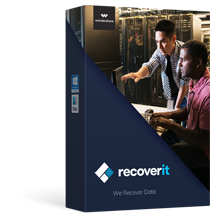 Support to recover data lost in different scenarios, like external devices damaged, system creash, formatted disk, crash computer, virus infection, etc.
It possesses the capability to recover deleted files from a full range of devices, like hard drive (including GPT protective partition), SSD, SD card, Desktop, camera, video/music player, etc.
Recover more than 1000 types of file types, like documents, audio, videos, graphics, emails, etc.
Support to make data recovery and video repair on PC and Mac.
All-in-one data recovery software for your computer.

2,965,271 people have downloaded it
We can recover data from GPT protective partition in the following way.
Step 1.First, download Recoverit on your pc and connect your hard drive with GPT protective partition to pc.
Then your hard drive will appear in the main interface, select it and click Start to begin the data recovery process.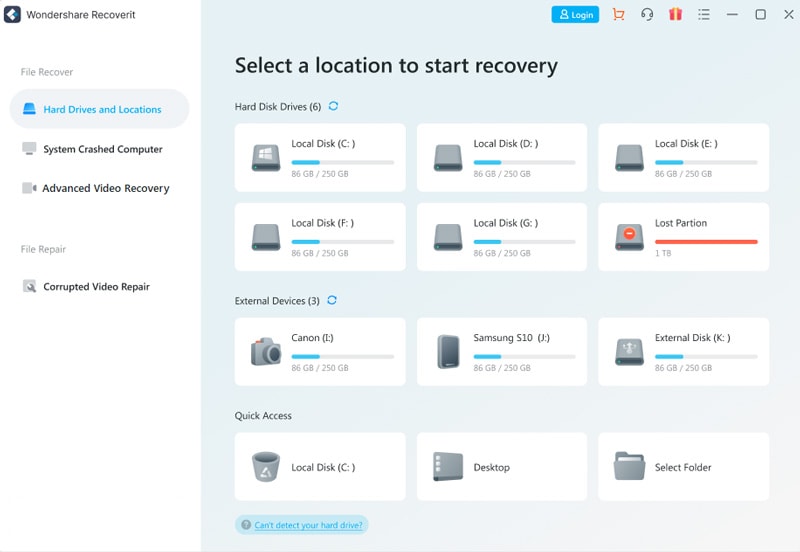 Step 2. Now Recoverit will begin to scan the data of your hard drive, just wait for the scanning process to finish.
After that, you will see all data of your hard drive partition will appear in the below screen.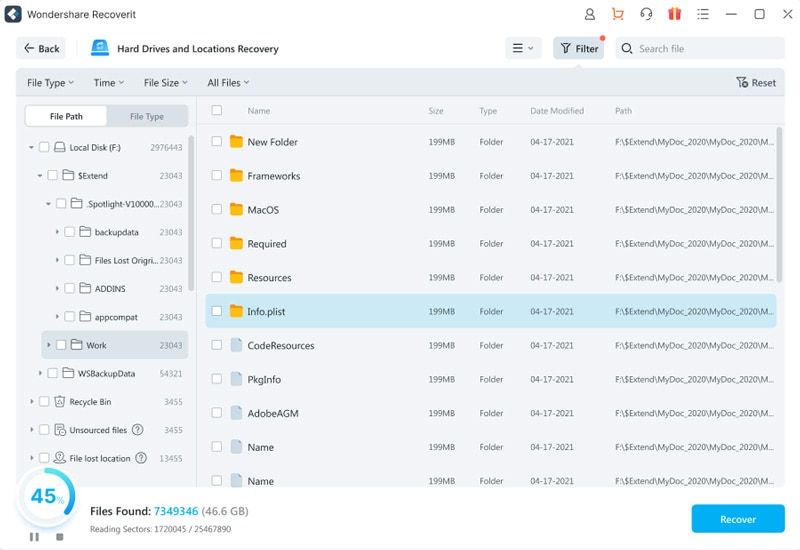 Step 3. Preview and select the data you want to recover.
Here you can preview and select the data you want to recover, then click Recover to get your data back.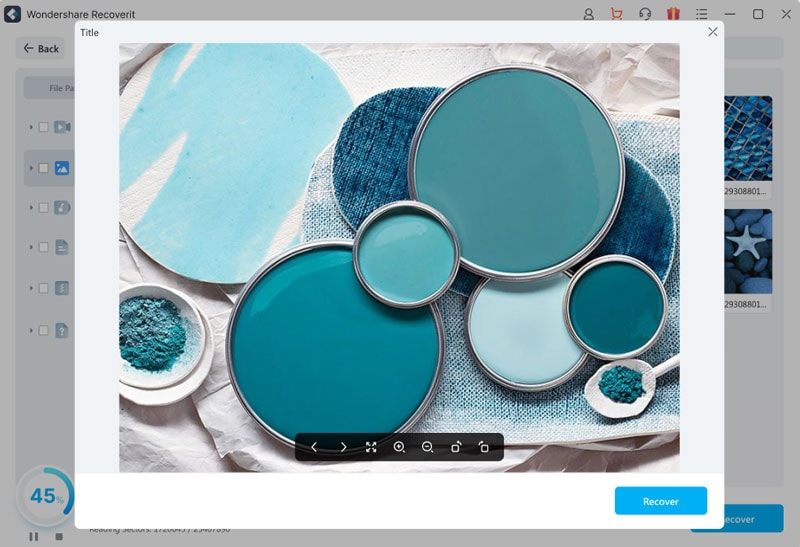 FQA
1. What Causes External Hard Drive to Be GPT Protective Partition?
Many computer users in the world get a warning of GPT protective partition when they connect any external drive to their pc or laptop. It can happen due to compatibility issues, hardware issues, and other common issues. For example, when you try to connect A GPT protected drive to a 32-bit Windows, you will face this issue. We can avoid this problem by checking compatibility before connecting an external hard drive to any computer.