In this modern era of technology, data loss has become a very common scenario. Overwritten files lost mostly due to human error. The overwritten files will not enter the Recycle Bin, so even if you can recover the files from the Recycle Bin in Windows 10/8/7, you cannot recover the lost original files. However, several methods can be used to recover overwritten or replaced files. Recover overwritten files is not a simple task, it requires reliable data recovery tools. Using an ideal data recovery tool, we can get back lost data very easily. This article will introduce some authentic ways to recover overwritten files on external hard drive.
Part 1. What Are Overwritten Files?
Overwriting means replacing old data with new data in two ways - by replacing files or by replacing text. Generally, when we want to save an existing file with the same file name, we will be asked to overwrite it, after clicking the "Replace" button, the file is overwritten. However, we may also regret this action and want to get the overwritten file back. So the question is how to recover overwritten files on external hard drive? 
In view of the fact that overwritten files do not enter into the recycle bin, we must find an effective way to recover accidentally overwritten files. It is difficult to recover overwritten files by non-technical methods if you don't have a backup, but we can cleverly use professional file recovery software to perform file recovery.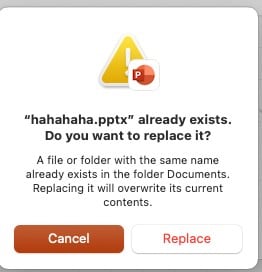 Part 2. Recover Overwritten Files Through Previous Version (With Backup).
The easiest way to recover overwritten files is to recover them through the "Previous Version" function. Previous Version is a backup and recovery feature in Windows that can be used to restore replaced, deleted, damaged, formatted or lost files and folders. So you can restore overwritten files from the Previous Version if you have the backup! The following steps you can refer to:
Step 1.

Click the file and choose "Properties", then find and click the "Previous Version" tab.
Step 2.

Select the latest version and click "Restore" to get back the overwritten files.

In this way, you can get the lost overwritten files back easily. But if you cannot recover overwritten files in this way, please read on for technical methods.
Part 3. How to Recover Overitten Files on External Hard Drive? (No Backup)
As mentioned above, if you have a backup, you can retrieve the overwritten file by finding the previous version. If you want to recover overwritten files no previous versions, it is hard to realize it through non-technical methods, In most cases, we don't have a backup when we click the " Replace" button to replace the old data. Therefore, we have to resort to professional data recovery software like Recoverit. We can recover overwritten files on an external hard drive easily.
Recoverit is currently the best program found when recovering deleted data from your computer, including the files that are overwritten. So if we're looking to recover accidentally deleted or replaced files we have, with Recoverit, we can do it easily.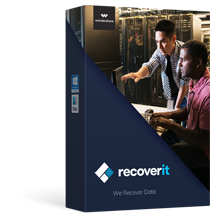 A Life Saver to Solve Your Data Loss Problems!

3,165,867 people have downloaded it
We can recover lost overwritten files in the following ways.
Step 1.

Download and install Recoverit on PC/Mac.

First of all, just download and install this software. Recoverit is available for both Windows and Mac versions, then install it accordingly.
Step 2.

Connect your external hard drive to pc and select it on the below screen.

Now connect your hard drive to your pc and choose the location where your overwritten files resided. here you can choose external hard drive or other hard drive.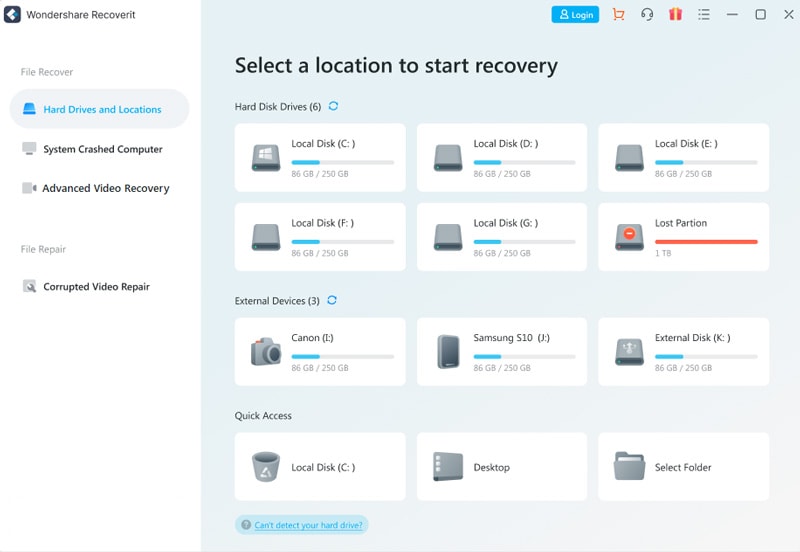 Step 3.

Scan data from the selected location.

At this stage, Recoverit will scan your external hard drive for the overwritten files. Within a few seconds, it will display all the results and after that, you can pause or stop scanning.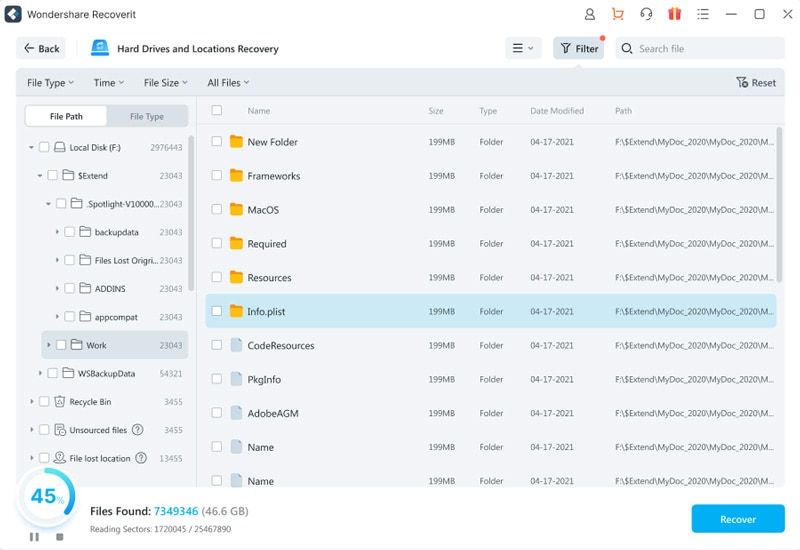 Step 4.

Preview and recover files.

Recoverit will display all your lost data on the screen at this stage. You just select the files that you want to recover, then click on a file and then click the recover button. After the recovery process finishes, you can preview the quality to check if the files are recovered, then decide whether to export it or not.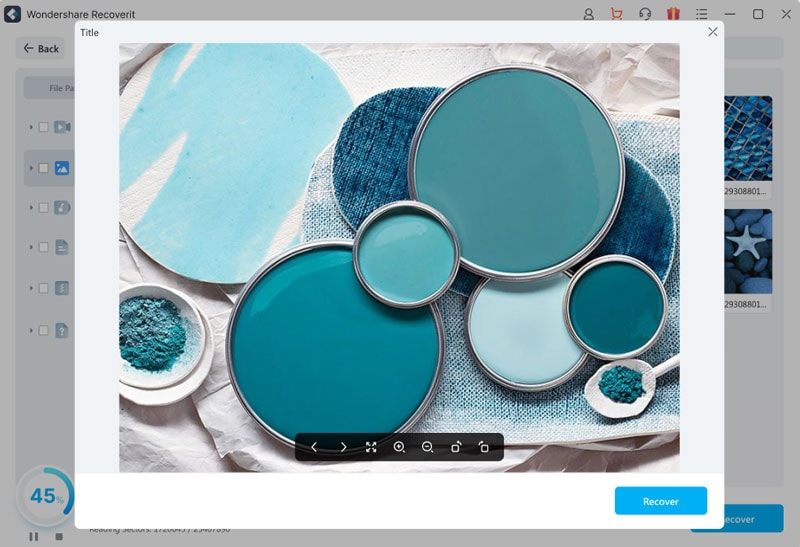 One thing that should be kept in mind is that we should not save the recovered files in the same location from where they were lost.
FQA
1. How to Prevent Overwritten Files from losing?
File overwriting generally refers to the situation where the original file is overwritten by a new file with the same name, which causes the previous data to be lost. These are different from accidental deletion and accidental formatting. They are mainly the process of file replacement. At this time, the original file is not overwritten but a temporary file is generated. The original file still has a cache. On the disk where the file has been replaced, if a new file is written, the file's original location is likely to be overwritten by the new file, which cannot be restored. We can avoid this problem only via backup. With the frequent backup of important files, we can prevent these issues and concerns. 
2. Why is data that has been overwritten hard to recover?
Generally speaking, the overwritten file is hard to be recovered as it doesn't enter into the recycle bin, especially if the place where the file was originally saved on the hard disk has been repeatedly erased and written, recovery is basically hopeless. However, when at the disk storage level, the operating system has not had time to overwrite the files you have overwritten, you can still recover them with professional recovery tools