Repairing hard drives is not something that anybody can do, especially when you have to repair a Mac hard drive. The best thing to do for a hassle-free experience is to contact Apple support and have it repaired. However, hard drives tend to show signs of aging or wear before they go out. These signs or symptoms are early warnings that your drive is going to fail in the near future.
As a user, what you need to do is flag these signs and act accordingly. We will list out some of the symptoms of Mac hard drive not working so that you can act fast and save your data.
Part 1: Signs That Your Mac Hard Drive Not Working
Hard drive deterioration is an inevitable thing and you need to be prepared for it. No matter how costly the drive is, it will stop working after some time. However, you can be in safe if you pay attention to your Mac hard drive and its symptoms. We will list out a few signs exhibited by failing Mac hard drives so that you can pick them up easily if they happen to you.
Frequent crashes: As the health of the Mac hard drive becomes worse, it will start to crash while in use. This will continue to a point until you see this as a pattern. Frequency hard drive crashes can also cause a great deal of inconvenience because it may result in data loss if you are working on something.
Weird Noises from the hard drive: Hard drives are not ultra-quiet devices. They produce a slight humming noise which is barely audible when they are in use. However, if you hear scratching or clicking noises from them, it is mostly because of the faulty hardware within a hard drive.
The computer becomes slow: You will notice that your Mac takes more time to access a file or read a file than it would normally take. In essence, Mac will become slower and slower over a short period of time. This is also a sign that there is something wrong with the hard drive.
Data becomes corrupted: A failing Mac hard disk will have problems saving a file after its use. This is easily noticeable as the files that you save will be corrupted the next time you open them. It creates a massive headache for the user, but the problem lies with the Mac hard drive.
Low S.M.A.R.T score: The Self-Monitoring, Analysis, and Reporting Technology is that collection of tests that will help you understand the health of your Mac hard drive. Run a SMART scan on your hard drive and evaluate the results. If there are any problems with the hard drive like a bad controller or bad sectors, it will be clearly shown by the SMART scan.
There are many more signs that help us identify a problematic Mac hard drive, but these five symptoms almost always accompany every other one. So if you spot these for your Mac hard drive, then your Mac HDD might need a repair job sooner than you think.
Part 2: Best Way to Recover Lost Data Before Repairing Mac Hard Drive
As we discussed briefly in the above section a failing Mac hard drive will cause data loss. And if you were working on your important projects and that file got lost, then you will need to do it all over again. This causes a lot of irritation among users.
If you lost data from your Mac HDD, then using a Mac data recovery software is your next best option. This way, you don't have to recreate the lost files as they can be retrieved from the hard disk itself. We introduce you to a reliable software which you can use to perform Mac hard drive recovery – The Recoverit (IS) software.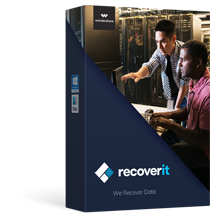 Why iSkysoft and why not something else? The following features will do the explaining!
Two scan modes: A normal scan for fast recovery, and a deep scan for a comprehensive search
1000+ file format support: iSkysoft supports the recovery of all popular Media & office documents
Windows and Mac compatible: works on the two best computer operating systems
Extensive hardware support: The software supports all major hard drives, SSDs, memory cards, etc.
Works on different file systems: iSkysoft supports FAT, HFS X, NTFS, APFS, HFS+ & ExFAT

3,165,867 people have downloaded it
These features coupled with an easy to use UI makes iSkysoft the preferred option for not just beginners, but also for experienced professionals. The following user guide gives an idea of how simple it is to use Recoverit (IS) tool for Mac hard drive repair.
iSkysoft User Guide: Recover Data from Mac Hard Drive
Using Recoverit (IS) software is easy and you can do it without requiring any prior data recovery knowledge. A simple three-step process mentioned below is all you need! Before we start, download the latest version of Recoverit (IS) tool from the official website. Install the software on your hard drive and continue to step 1.
Step 1

Choose the drive for recovery

Once you launch the Recoverit (IS) software, you will be able to see the different storage devices connected to your computer. From here, you can choose the drive where you want the software to perform the scan.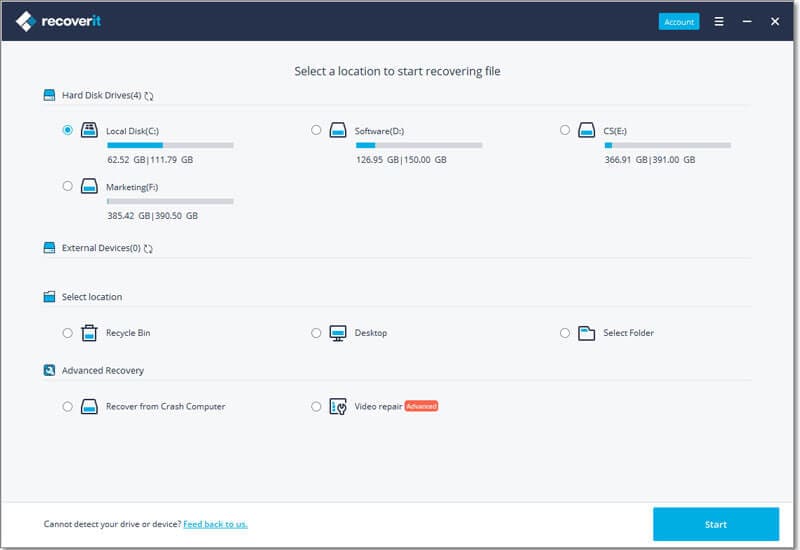 Step 2

Preview the files

Double click the files to preview them so that you know which files you want to recover, and which ones to discard.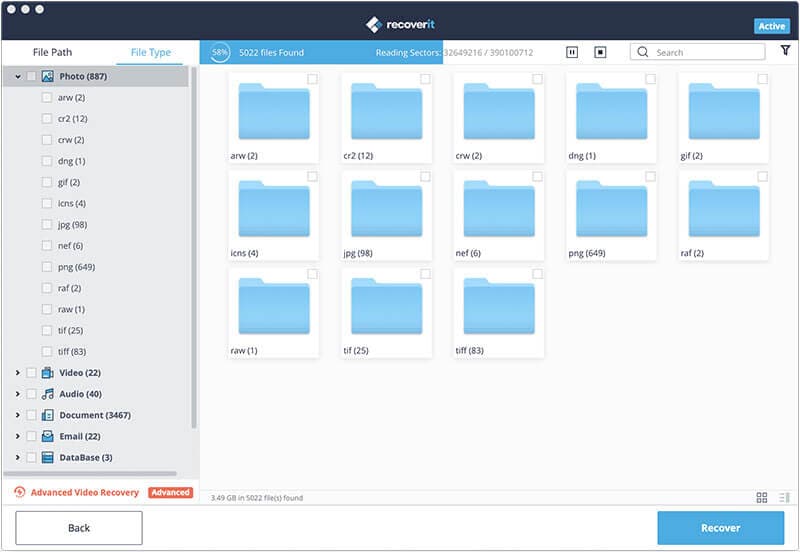 Step 3

Recover the files

Once you have made your selection, you can move onto the actual recovery process. Click on recover and the files can be moved on to a storage location of your choice.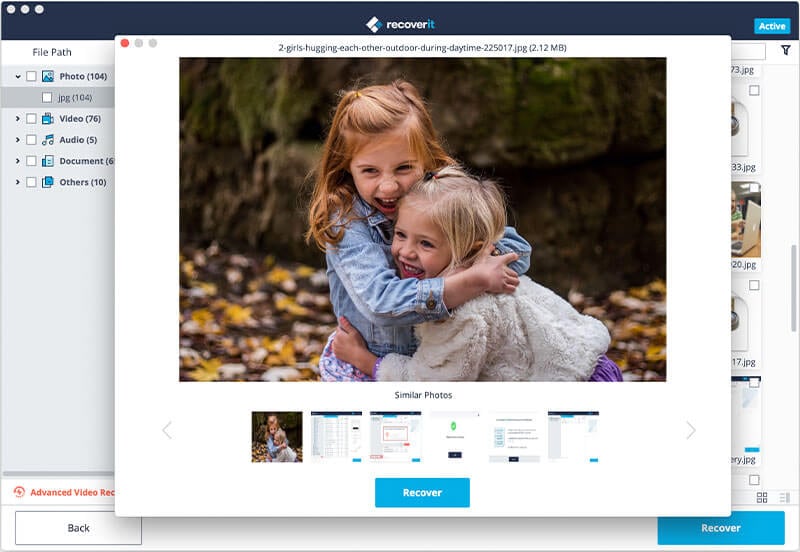 Part 3: Apple Softwares to Repair Hard Drive On Mac
Mac hard drives can be repaired to an extent by software optimization, however, hardware problem does require an invasive repair job. Some software you can use within the Apple ecosystem to get your Mac hard drive back in shape are:
Disk First Aid

The Disk First Aid is a Mac disk utility that you can use to repair your Mac hard disk. First Aid is an optimization software that scans your hard drives for errors or bad sectors and then repairs them to its best of abilities. You can find the software in Applications>Utilities>Disk First Aid. The software will check for problems like bad boot blocks, bad sectors, corrupted sections, etc.

Disk Utility

Another in-house solution from Apple for its Mac users is the Disk Utility app. Using Disk Utility, you are able to manipulate the storage of the hard drive. In other words, you can format your drive, partition it or eject it from your system. It is a useful tool if you want to format the data in corrupted partitions to see if it can be fixed.

Update the macOS

An outdated version of the macOS can also cause problems with the hard drive, as the newer updates won't work on the older versions of macOS. Updates to the latest version of macOS by going to System Preferences>Software update>Upgrade now.
Conclusion
Mac hard drives can easily get corrupted if you don't operate it carefully. If you are covered under warranty, Apple services are always the best choice. File loss from bad hard drives can only be repaired by using data recovery software. If you have any such required, iSkysoft will serve you well.