"I have lost some important data from my Seagate hard drive. I wonder how much they charge for data recovery. Besides, which is the best Seagate hard disk recovery currently available?"
- a question from Quora
Retrieving data from your Seagate external drive is very simple when you have the right tool at your disposal. What works best as a Seagate hard drive data recovery should be professionally tailored to help you recover deleted, lost, inaccessible, data, or even formatted data from your Seagate hard drive. Let's rock down to the possible causes of data loss and how to possibly recover them.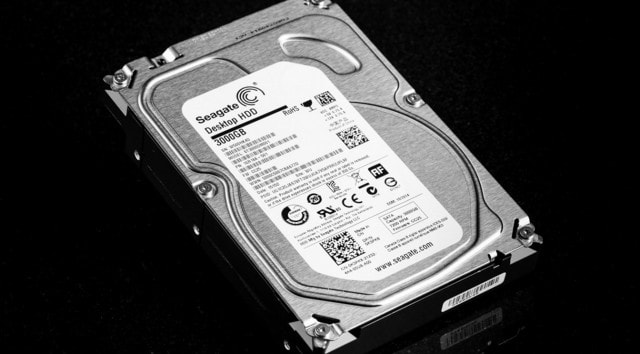 Part 1: What Causes Data Loss on Seagate Hard Drive?
Partition formatting; while formatting a given partition, you can easily format other partition unknowingly which will lead to loss of data in that partition. Operating system re-installation on your computer can also format your partition your Seagate hard drive.


Partition deletion; in some cases, partitions are accidentally deleted from Seagate hard drive due to bad sections on a hard drive which are caused by a power outage, or the force shut down of the computer. Seagate data recovery tool can be used to restore lost data on your HDD in such circumstances.


Repartitioning hard drive; when you delete or create another partition on your hard drive chance of losing partitions is high during the process.


Partition corruption; converting a partition from dynamic to basic without knowing during file system conversion can lead Seagate hard drive error.
Part 2: How Much Does Seagate Charge for Data Recovery?
When it comes to Seagate hard disk data recovery every company offering the service has different charges. Seagate provides a free data recovery service upon purchasing a hard drive.
Well, if your hard drive is functioning you are only required to buy a recovery plan for $29.99 after every two years or rather $ 39.99 after every three years. That said, you need to understand this;
Seagate data protection plan is only offered to functioning hard drive. But if your device is not working you can choose Seagate in-lab data recovery. Note that, any data protected by the data rescue plan should be saved to or deleted from the media on the purchase date of the data rescue plan or after.


If your device is not working you pay a flat engagement fee for all recovery cases which you submit during the case submission that covers the case of the initial evaluation.
Part 3: Recover Lost Data from Seagate Hard Drive with the Most Cost-effective Solution.
If you find yourself in any circumstance of data loss, worry no more because there is a solution from the best Seagate external hard drive recovery. Recoverit (IS) can salvage your data from any hard situation. It is packed with advanced features together with an improved recovery rate for successful retrieval.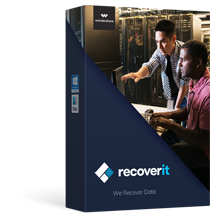 Feature list
This App is encompassed with state-of-the-art technology to recover over 1000 data types. These include file types like RAR, ZIP, LIB, Emails, Videos, Attachments, Call Contacts, and much more.
It also cuts-the edge to recover data from any storage such as external hard drives, USB drives, Camcorders, Video Player, and many more.
It is, by all means, the safest solution to recover data from any scenario like formatted Disk recovery, recycle bin recovery, virus attack recovery, etc.
You can also engage this tool for system recovery whenever your computer crashes.

3,165,867 people have downloaded it
A step by step guide on how to Recover Lost Data from Seagate Hard Drive with the Most Cost-effective Solution
Step 1

Select the partition for recovery

Check the location where your lost data resides from the App's home screen. Next, click on the 'Start' button to commence the search.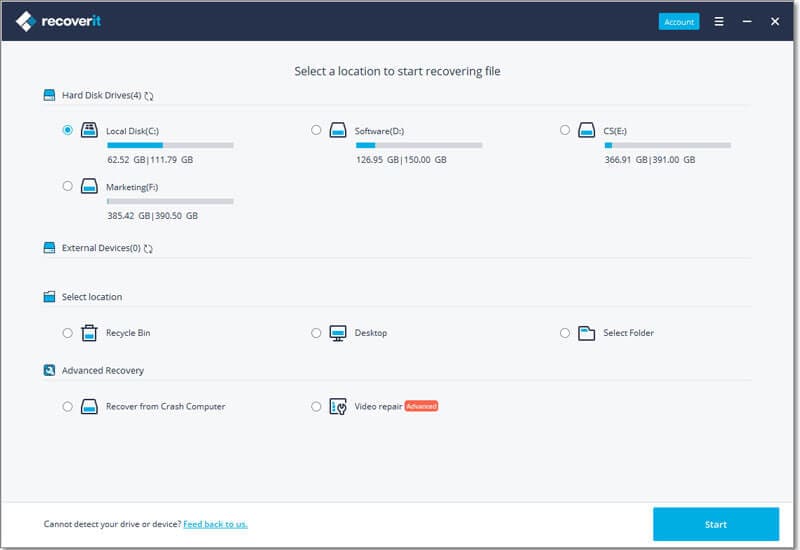 Step 2

Scan your data

This step will thoroughly scan for the available lost data. It will then present you with a preview of your recoverable data to allow you to choose only what you need to recover.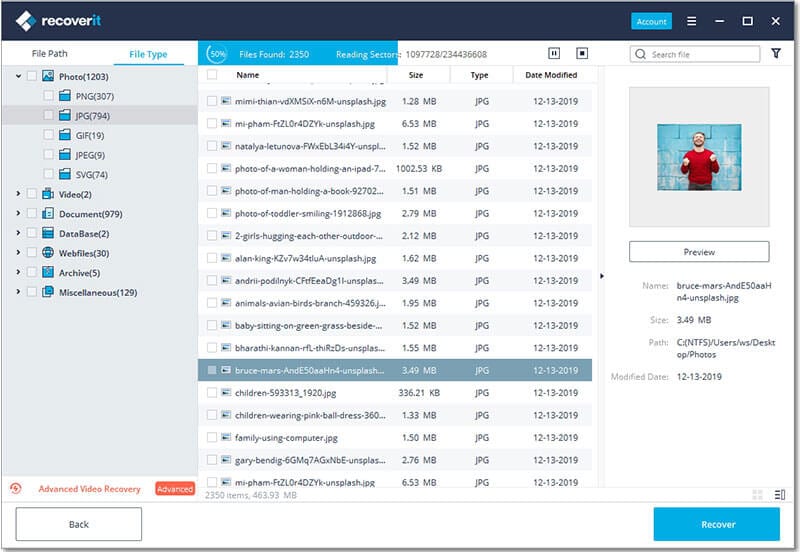 Step 3

Preview and recover your data

The preview option allows you to selectively check on the data that you need back. You can choose to pause and resume at a later time in case the data being populated appear too much.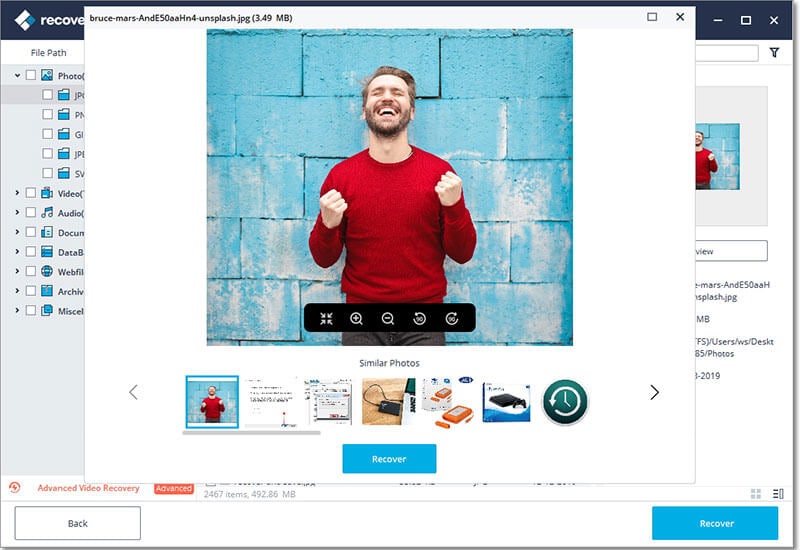 Otherwise, once you are certain of the data to settle on, click on the 'Recover' button. Next, save your data on a different external drive.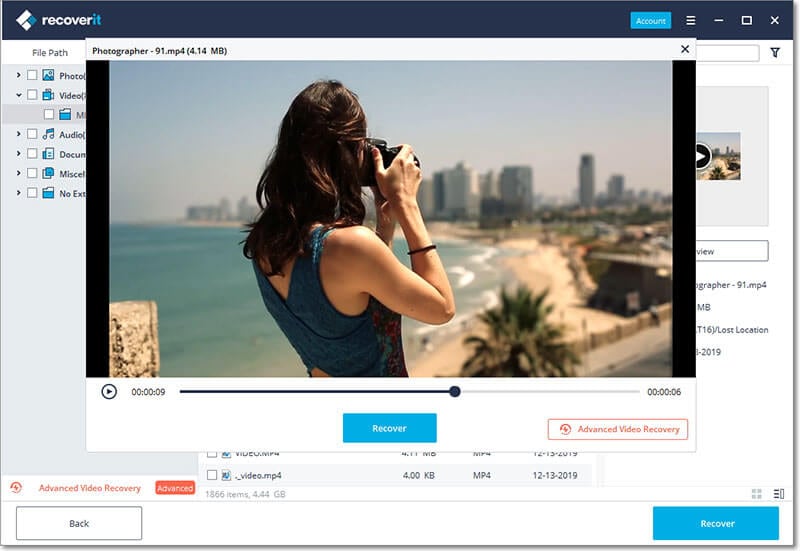 Bonus Tips: How to protect your Seagate hard drive
No doubt, your information is the heart of the organization. Therefore all forms of data need to be kept safe every time. That said Seagate self-encrypted hard drives can keep your data safe even when you lose or misplace your hard drives.
With Seagate Instant Secure Erase your entire data will be rendered unreadable in seconds through cryptographic erase of the data encrypted key. Meaning you can come back and reuse and even dispose of your drive safely. Also, auto-lock can lock your drive automatically securing all your data when you turn off your system.
Lastly, Seagate self-encrypting drives can secure your data at rest and even reduce IT drive retirement cost. It's easy to navigate hence requires no IT personnel.
Final thought
After performing Seagate hard drive data recovery process, your computer will normally recognize the Seagate HDD and show you all the hidden data. Deploy Recoverit (IS) tool to walk you through the paths of recovery. It is a perfect and final solution for anyone including first-timers.