How to Recover Data from SimpleTech External Hard Drive
Recovering files from SimpleTech external hard drive is not as difficult as you thought. You can finish the recovery process in only three steps.
When consumers look for external hard drives, SimpleTech is one of the most sought after brand in the market. SimpleTech external hard drives are known to reliably keep, protect, manage and transfer massive amount of digital content. These files can be important to you professionally and/or personally, so losing them can be devastating. No matter if you accidentally reformatted you SimpleTech external hard drive or accidentally stored a virus-infected file, there are ways to recover files from SimpleTech external hard drive.
Part 1. Recovering Files from SimpleTech External Hard Drive on Mac
Do not worry if you have lost important files because there are ways to recover data from your SimpleTech external hard drive on your Mac. The most straightforward and secured way is by using Recoverit (IS) for Mac. It will quickly scan for data and retrieve it back for you by using its powerful scanning algorithms. Below is how you can retrieve lost data on your Mac with this software.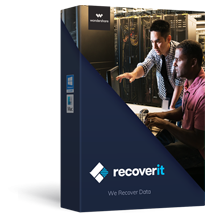 A Life Saver to Solve Your Data Loss Problems!
It is compatible with both Windows and Mac operating system.
It supports a large number of storage device type including hard drives, USB flash drives, SD cards, etc.
All major types of files can be recovered including music, images, video, documents, emails, and archives.
It has a deep scan features for in-depth scanning of the hard drive for searching files to recover.

3,015,629 people have downloaded it
Step 1 Launch Recoverit (IS) for Mac - this will prompt the interface window to pop up. Now the first action is to select the data types that you want to recover. Select them and press the "Next" button.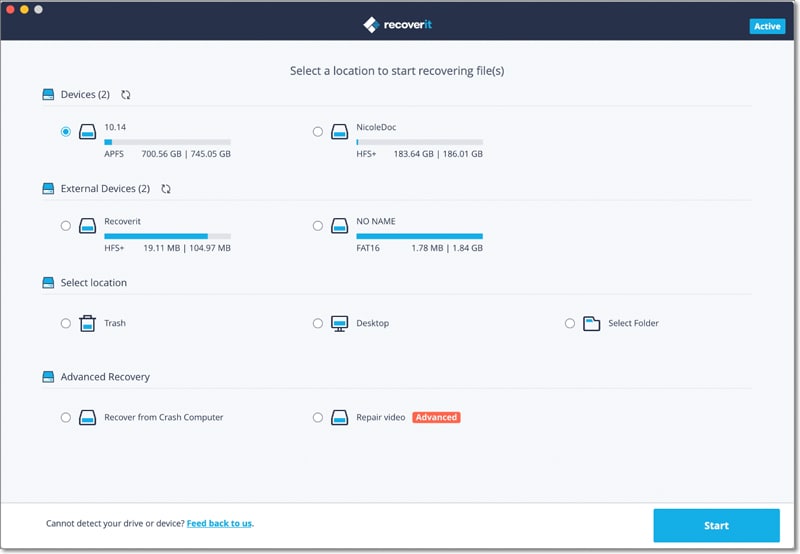 Step 2 Make sure your SimpleTech external hard drive is connected to your Mac. Once the software has detected the said drive, select the drive and click "Start".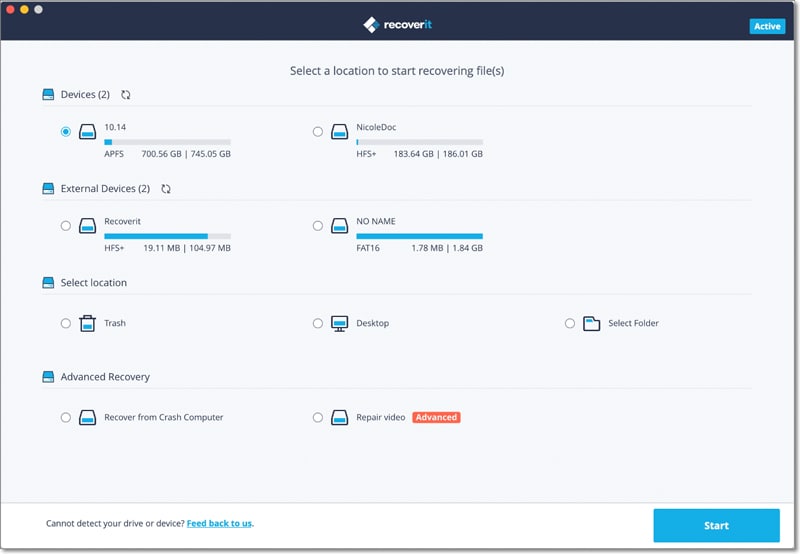 Step 3 A list of retrievable files will appear in the window after scanning is complete. You will be able to preview the file before deciding to retrieve it. Check the boxes on the left of the name of the files you want to retrieve and click on "Recover" to save them in a selected folder. If you don't find the wanted files, please perform the "Deep Scan" mode on the bottom.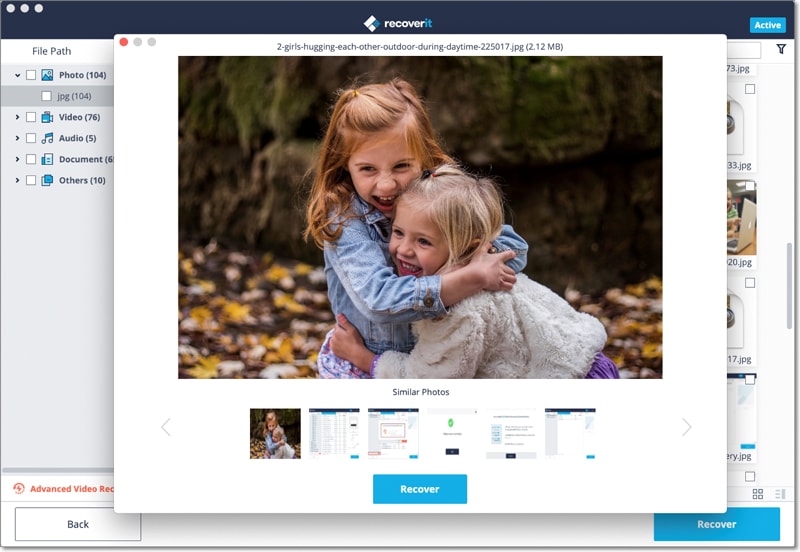 Part 2. Recovering Data from SimpleTech External Hard Drive on Windows
Windows users need not worry because there is also an Recoverit (IS)! It offers the same ease and flexibility of the Mac version. You will be able to painlessly scan, check and retrieve lost data thanks to these key features: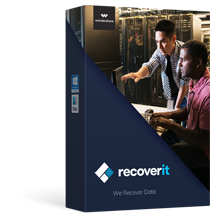 Easy-to-use interface and simple three-step recovery process;
Able to retrieve more data by activating its "Deep Scan" feature;
Read-only ability - cannot remove or change existing data.

3,165,867 people have downloaded it
Things to note in the data recovery process:
If you lost your files because of reformatting, click the "Deep Scan" button and scan the SimpleTech External Hard Drive again.


If you know the file type of the data you are looking for, it will be easier to sort the scan results according to the file types.


If you do not want to retrieve all files in the scan result, but want to relook at it later, click on "Save Scan Info". Once you are ready to revisit them, click on "Resume Recovery" in the main interface window.


You can only preview the following file types: pictures, documents, emails, and fragmented video and audio files.


Not all recovered files will contain all the data it used to have - you can tell by looking at the "Validity" column. If it is not important, I recommend to not recovering those that are considered as bad recovery because it will take you Mac's RAM space and slow it down.
Part 3. Tips to Avoid Data Loss & What to Do After Data Loss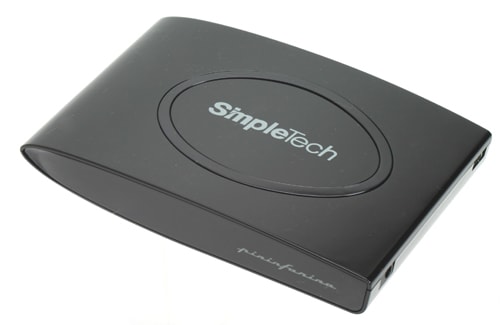 Regularly back up external hard drives in your another hard drive. It may sounds a little OCD, but it is better than losing all your data when both your computer and external hard drives crashes.


Even though its reputation is not that great these days, you should also consider cloud storage as an alternative. If your files are important, encrypt them with passwords so that even if they are leaked, at least you have not make it easy for the perpetrator.


Protect your devices by investing in a good security software that will guard you from getting infected by digital viruses, Trojans and worms. Not only are these intruders have the ability to delete your data, they are able to create multiple unwanted data in your system which could potentially crash and compromise your computer and external hard drives.


Do not continue to use your external hard drive if you notice there is any data loss - this will cause permanent data loss as new data will overwrite old ones.


If you have not installed a data recovery program like Recoverit (IS), do not download it into your SimpleTech External Hard Drive. Save and install it locally on your computer instead.