If you were to look at the most popular external hard disks on the market, WD My Passport will surely make it in the top three spots. They have gained much fanfare due to their portable size and high capacities.
Everything about WD My Passport is great except one, reparability. The small form factor means that WD My Passport repair is not the easiest one to do. And hard disk errors can happen from both the hardware and software side of things. So before you jump into conclusions, you need to understand the root of the problem. Hence, the first part of that process is to identify the errors that your WD My Passport is showing in the first place. Let go over some of them.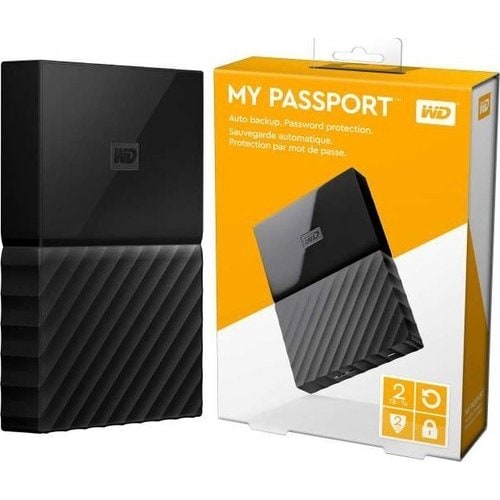 Part 1: Signs of Western Digital Hard Drive Errors
All hard drives show some specific signs before they go out altogether. For the user, this is a great thing because you will get some time to find a solution or move your files to another storage unit. Spotting these signs will help you a great deal in doing preventive maintenance.
Clicking or scratching noises: The WD My passport runs very silent and in normal use, you won't even know that it's working. However, if you hear strange clicking noises or scratching noises from the hard drive, it signifies a hardware problem, most commonly it is observed to be faulty bearings.


Frequent crashes: Nowadays, hard drives are very well made and they rarely crash. If your hard drive experience crashes with a frequency like once in a month or two, it is fine. However, when the crashes occur multiple times every single day, then you must look for western digital hard drive repair solutions.


Frequent disconnections and error message: If the hard drive causes disconnections even when you are not using the hard drive, there might be a problem with the controller. This sign is very easy to spot as you will be seeing the hard drive repeatedly connecting and disconnecting on its own even when it is firmly plugged into the computer.


Very long response time: Response time is the measure of time that it takes the hard drive to respond to a read or write request. Hence, you would want this time to be as low as possible. However, faulty hard drives can show a severe delay between a request and an actual response.


Data loss: The data that you have copied over to the WD My Password seems to be not there the next time you look for it. This happens when the drive is no longer able to hold the data that is being written on it.


Broken files: Files that perfectly worked on your internal hard drive seems to be broken if you move it over to the external hard drive. This arises from the inability of the hard disk to save a file or properly read a saved file.
Part 2: How to Fix My WD Passport Not Recognized/Working Issue?
Thankfully, there are ways in which you can resolve many of the hard disk errors without having to take them apart. These fixes are aimed at optimizing your WD My Passport so that they run better. We have listed some of the most common and easy fixes below that you can try out when experiencing errors with your drive.
Fix 1. Check the USB port: The USB port is the hardware interface between the hard drive and your computer. If there is a problem with the interface, then it affects the communication between the connected devices. The frequent disconnections of your hard drive maybe because of a loose connection or a faulty hard drive rather than a problem with the hard drive. Check the USB port and or try plug in the hard drive into another USB port to see if it would solve the issue.
Fix 2. Try another PC: The best way to determine whether the fault is with the hard drive or your computer is to plug the hard drive in a different computer. This will narrow your search for the cause of the problem by a great deal.
Fix 3. Change WD hard drive letter and path: Hard drive letter is an alphabet assigned to a drive for easy recognition. If your computer is having trouble registering the hard drive, try renaming the hard drive and see how it works.
Fix 4. Update WD hard disk device driver: Drivers are the software suite that facilitates different hardware components to talk to each other. Without drivers, the different hardware will not send data to each other. Outdated drivers mean that the device doesn't have the latest optimizations made for it by Western Digital. The update WD hard disk device driver to ensure that your device has the latest software on it.
Fix 5. Update the USB controller driver: The USB controller is the driver present on your computer that facilitates all the connections made through the computer's USB ports. A faulty or outdated USB controller can cause a disruption in communication between the connected devices.
Part 3: How to Extend the Life of Your WD Hard Drive
With a bit of care and concern, you can definitely improve the lifespan of your WD My Passport hard drive. Best practices in drive management ensure that your hard drive is working in top shape for years. Some of the ways in which you can extend the life of your WD hard drive are:
Keep it safe from physical shocks: Physical shocks are sudden impacts that are inflicted on the hard drive in the form of vibrations, movement, fall from a height, etc. Such occurrences can tamper with the disks that are working inside the hard drive.


Defragment drive occasionally: Defragmentation is the process of grouping together similar data. This process is an important part of hard drive maintenance because your computer may often break up data into smaller pieces and store them in parts based on the availability of storage. Fragmentation improves drive speed and overall longevity of the drive.


Keep it within optimum conditions: Every device has a range of optimum conditions where it performs the best. Keep your hard drive working in the right temperature and humidity so that the external conditions do not affect its internals.


Install an antivirus on your computer: Viruses and malware are harmful programs that can affect not just software, but also your hardware. They can exert unnecessary stress on the hard drive, causing it to wear out faster. Keep your files and devices safe by installing a reliable antivirus program.


Keep your drivers up-to-date: As we discussed earlier, drivers play a major role in helping devices communicate with each other. Make sure that the drivers installed on your computer are up-to-date and working properly.
Conclusion
WD My Password is an impressive piece of tech that makes data transfer easy and efficient. Keep your drive safe from errors and damages by following some simple steps mentioned in this guide. With just the right amount of care, you can have your hard drive working for years without a hassle!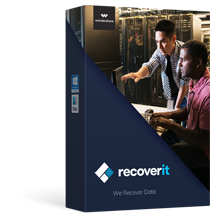 A Life Saver to Solve Your Data Loss Problems!
It is compatible with both Windows and Mac operating system.
It supports a large number of storage device type including hard drives, USB flash drives, SD cards, etc.
All major types of files can be recovered including music, images, video, documents, emails, and archives.
It has a deep scan features for in-depth scanning of the hard drive for searching files to recover.

3,165,867 people have downloaded it