When you forget your iCloud password, you may get annoyed by being refused to log in to almost all Apple accounts on iTunes, iCloud, App Store, etc. To protect personal information on iOS devices or iCloud accounts, many people are accustomed to changing their iCloud passwords regularly.
Each time you change your password, you should remember the new reset password and forget the previous reset password; otherwise, you will be confused with the iCloud password, in this case, forgetting iCloud password becomes a common problem. So, you must know how to reset iCloud password on your iPhone. There are different ways to reset iCloud password on an iPhone. You can do it in the following way.
Part 1: How to Reset iCloud Password on iPhone?
Your Apple ID is the account you use to access Apple services such as App Store, Apple Music, iCloud, iMessage, etc. Although this ID looks like a simple username and password, it is more deeply integrated with the Apple ecosystem. Although you may hear the iCloud and Apple ID terms used, they are technically the same. What happens if I forget my Apple ID password? Thankfully, there is no need to panic. You don't need to worry about your data and information. Here we will show you an easy way to reset the password associated with the Apple ID. By following the steps given below, you can do it professionally and securely.
You must have two-factor authentication enabled
If you want to reset iCloud password on iPhone, you must have two-factor authentication enabled. When you purchase a new device, you have to enter a password and six-digit verification code after sign in. In this way, you confirm that you trust the new device. Furthermore, you don't need a verification code again until you change the password or sign out. Now we will let you know how to reset iCloud password on iPhone? We can do it by following the given steps.
Step 1. First of all, make sure that you have a device with iOS 10 or later.
Now open the setting app, tap your name then go to password and security and change the password.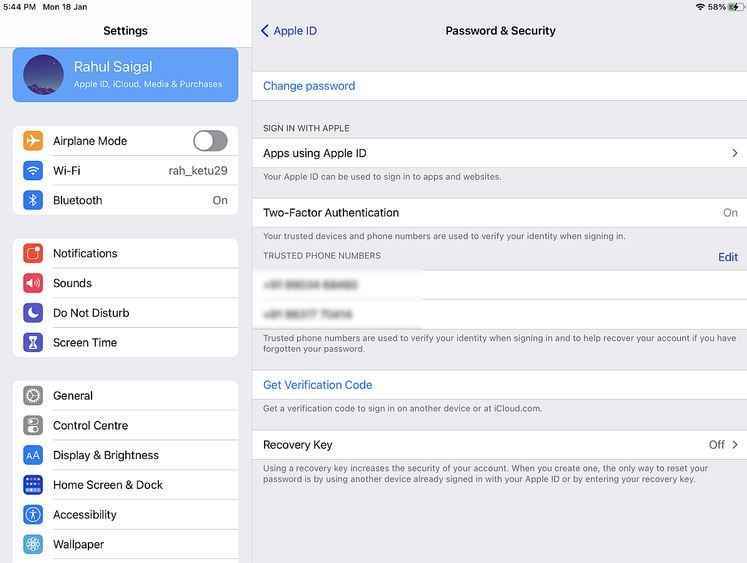 Step 2. Enter a new password in both fields and tap change. Now you can use this new password on all other devices.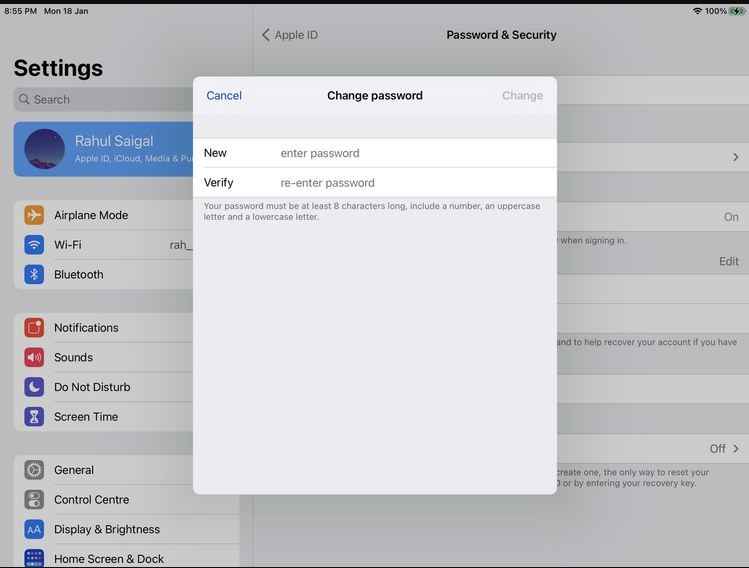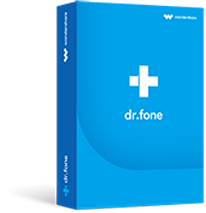 Backup your iPhone in One-Click before you upgrade to iOS 14
This platform provides a particular ease-of-use and accessibility to its user for backing up the iOS device across a computer.
Once backed up, you can preview and restore any item that has been backed up from the device.
Restore iTunes/iCloud backup flexibly to iPhone/iPad.
Browse the iCloud backup, select the files we need and restore them to iPhone/iPad. No need to reset iPhone/iPad first.
Support to restore more than 16 types of data, and there is no particular data loss observed during the restoration.
Fully compatible software that can run across the latest versions of Windows and macOS
It supports all iPhones running across iOS 14 or lower.

2,965,271 people have downloaded it
Part 2: How to Delete an iCloud Account from an iPhone?
For those users who negotiate between multiple iCloud accounts (really not recommended), you may need to delete the iCloud account related to the iPhone or iPad. This usually applies when you need to exchange in another account, create a new iCloud login for some reason, or change to another existing iCloud account that is more suitable for the device. Although iOS makes this process easy, make sure you know why you want to do this, otherwise, you may encounter unexpected problems. It is a good idea to back up your iPhone/iPad before doing these, just in case you mess up things. You can do it very easily by following the steps given below.
Step 1. Click on Settings, then scroll down to find iCloud. Click "iCloud" to open it.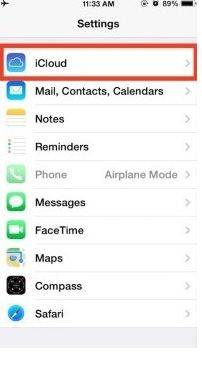 Step 2. Scroll down until you find Delete Account, click there.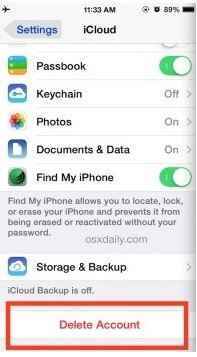 Step 3. Here, you will be asked to delete the iCloud account for confirmation. Click Delete again to confirm.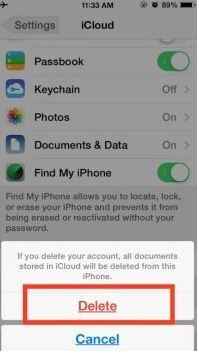 By following these steps, you can effectively remove your iCloud account from your iPhone or iPad. Once you do this, you will be left with a blank iCloud account, and you can choose to create a new Apple ID or change to another iCloud account.
Part 3: How to Remove iCloud from My iPhone?
If you have multiple iCloud accounts, you may need to delete some of them due to different reasons. It is also necessary to delete iCloud account from iPhone, Mac, or Windows computer when you buy a new brand device. Many people tried to delete the old account and enter the new account, but encountered various complications, including data loss, iMessage loss, and inability to retrieve apps.
Removing the old iCloud account from iPhone/iPad is very easy, just go to Settings, click iCloud and scroll down to find Delete iCloud and tap it. But in many cases, people do not remember their passwords; you can also delete them successfully through the following steps:
Step 1. First of all, go to settings and select iCloud, turn it on and enter a password then click finish.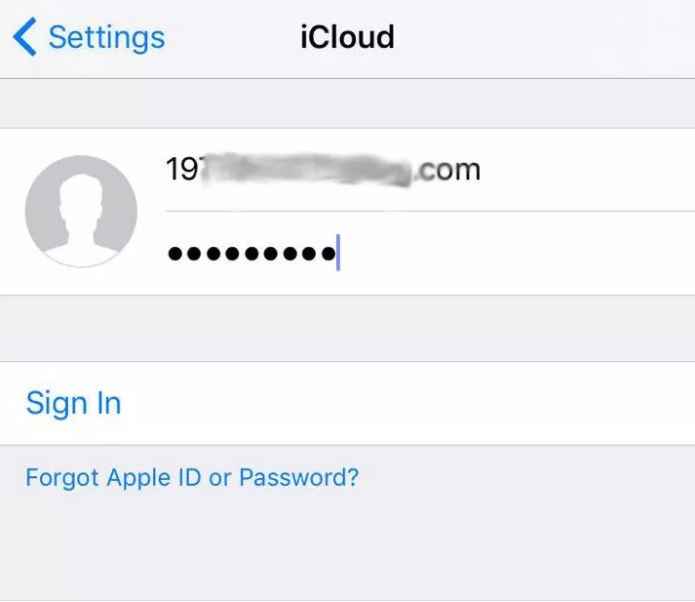 Step 2. You will see a message telling you that the username or password is incorrect. Click OK.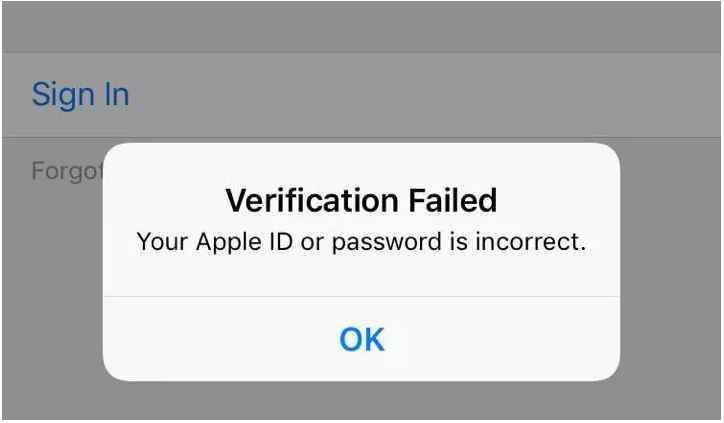 Step 3. You will be on the iCloud page, scroll down and click "Logout" to successfully delete this iCloud account.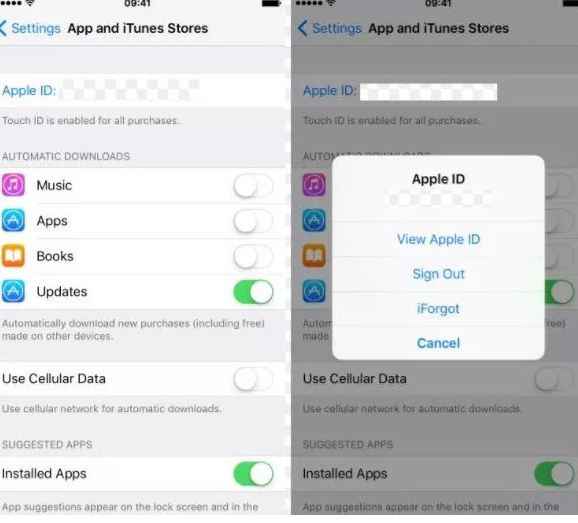 In this way, we can easily delete an iCloud account from an iPhone. It is recommended to get a backup of all your important data before removing or deleting an iCloud account. Although there are methods also available, the above method is very simple and authentic in this regard.
Part 4: Switching to a Different iCloud Account in iPhone
You can switch iCloud accounts on iPhone and iPad in just a few steps. Your Apple ID is the most important aspect, through which you can connect to the Apple ecosystem. For Apple Music, your apps, your audiobooks, your podcast subscriptions, and everything stored and backed up in iCloud. There are other reasons that you may want to log out of one Apple ID and log in to another Apple ID. It takes 2 steps to switch iCloud account on iPhone.
Step 1. Delete the old account.
If you want to change your iCloud account on your iPhone or iPad, go to Settings iOS devices (the gear icon on the home screen), then first select your name and then the sound of iCloud open the menu (if you are using iOS 10.2 .x or earlier, you should go directly to the settings> iCloud). At this point, scroll down the menu to the bottom and press the button. Out twice in a row, your account will be disconnected from the device.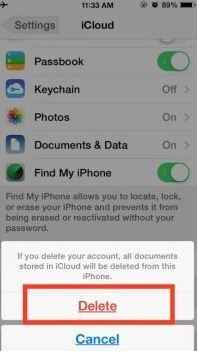 Step 2. Sign in with a different account.
Now, your iPhone/iPad is completely disconnected from iCloud. To be associated with a new account, please return to the menu again to configure iOS, select iCloud account, and enter a new account to be used on the device user name and password.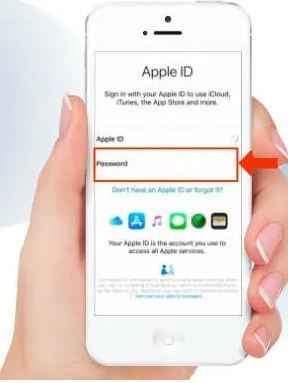 In this way, you can switch different iCloud s accounts on one iPhone.
Part 5: Forgot Your Apple ID? How to Reset a Forgotten iCloud Password?
When you use an Apple phone, do most of you also use iCloud? After all, if you use iCloud, you can not only back up the data on your phone, but also have rich social functions, and even the "Find My iPhone " function. However, things that need to set a password will also encounter a problem, that is, what should we do if we forget the password?
It is very important to backup all data before resetting the password. Even if the iPhone is locked, when we connect the phone to the computer with the help of a USB data cable, we can still view all kinds of data on the phone normally. We can reset a password in the following way.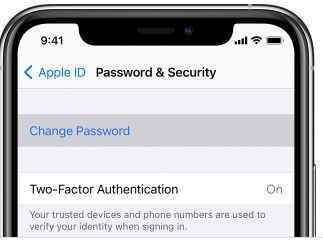 Step 1. Open Settings, tap your name>password and security>change password.
Step 2. If you have a passcode enabled, then you will have to enter the passcode from your device.
Step 3. Follow the onscreen steps to finish the process.
This is the very authentic way to reset the iCloud keychain on iPhone and reset apple id iCloud on iPhone. Through this simple method, you can easily reset iCloud account on iPhone and reset iCloud id on iPhone.
Furthermore, if you don't have two-factor authentications turn on, then you can reset iCloud password in the following way.
Step 1. First of all, navigate to "iforgot.apple.com" and enter your email address.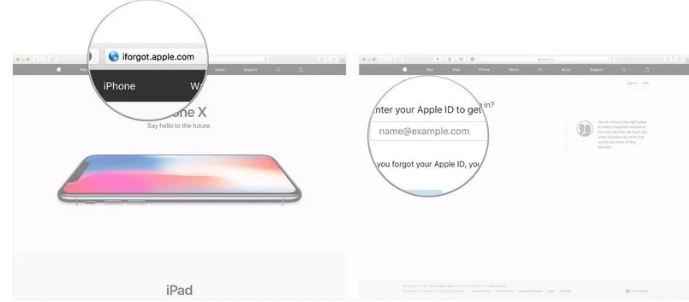 Step 2. Click continue and choose "I need to reset my password".

Step 3. Now click "get an email", then click "Done".

Step 4. Now open the email. Here you will get an email titled "how to reset your Apple ID password", please click "Reset now".

Step 5. Enter and confirm new password, then click "Reset password", thus you can reset your password successfully.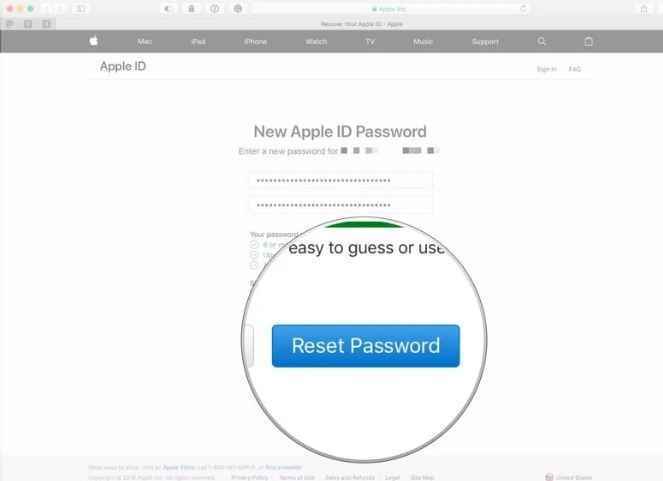 Conclusion
If you are looking for how to reset a forgotten iCloud password on iPhone, you shall follow the above method. This method only works if you don't have turned on the two-factor authentication method for your Apple ID. So, in this way, you can change the password of iCloud and can get access to your precious data very easily.